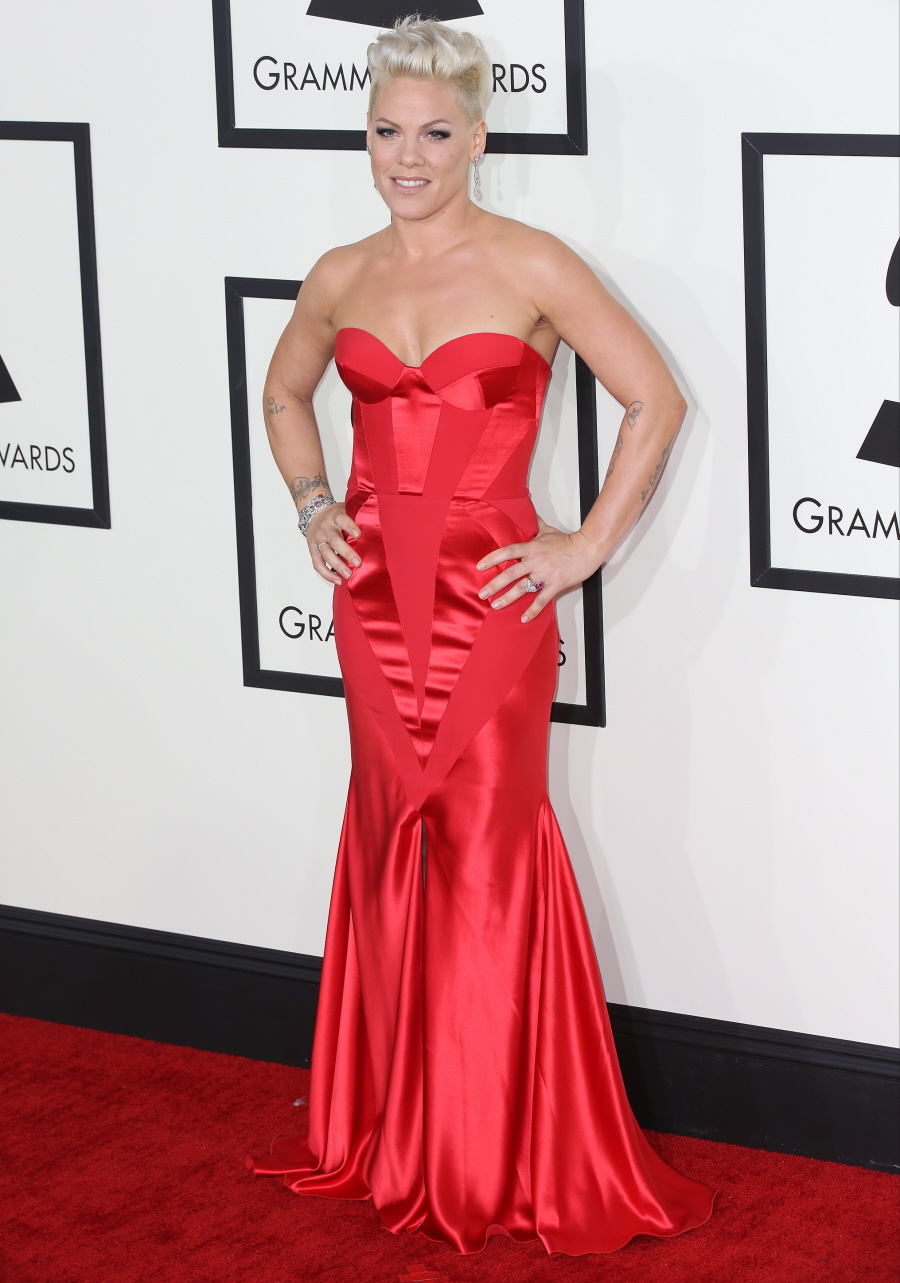 Pink had one of my favorite looks of the Grammys, and one of my least favorite performances. But let's do the good stuff first! First of all, Pink rarely wears red. She rarely goes out of her way to really look glam in a traditional way. But when she does try… this is what happens. Pink wore this Johanna Johnson gown in a perfect shade of red for her. She looked gorgeous and while the dress would have been slightly pageant-y, satin and boring on a lesser woman, on a strong, athletic figure like Pink's, it really worked. I loved this.
As for her performance… well, is anyone else tired of the up-in-the-air acrobatics? It's just that she did the exact same thing (with a different song) three years ago AT THE GRAMMYS. It's her go-to stunt. I'm not taking away from her strength or the fact that it seemed like she was singing live while spinning around, but enough. You need new staging, Pink.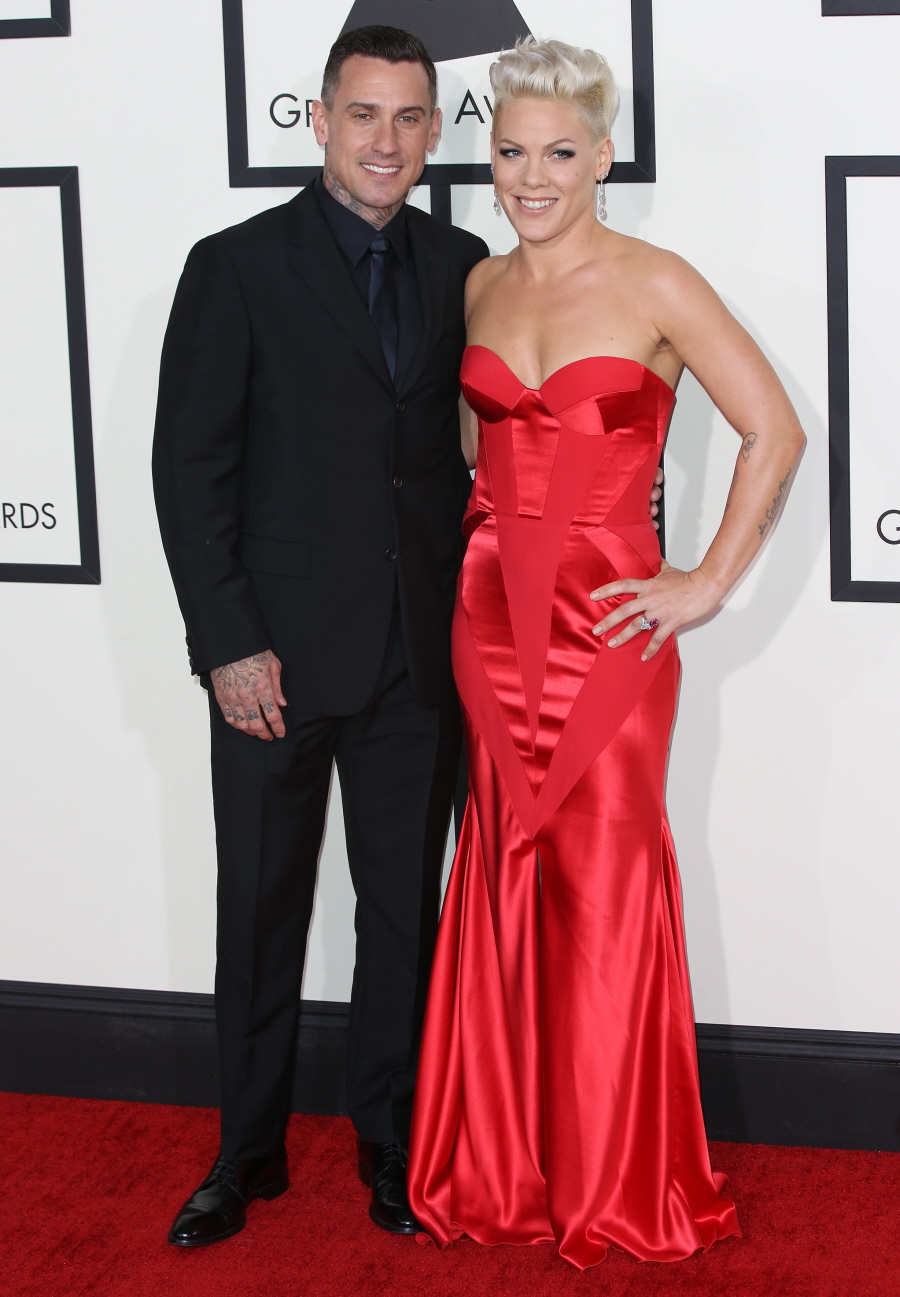 More fashion… how amazing is Cyndi Lauper? God, I love her. Where are Cyndi's all-star tributes, you know? Cyndi wore this fantastic Alexander McQueen which totally works on her. It looks like vintage McQueen too, not Sarah Burton for McQueen.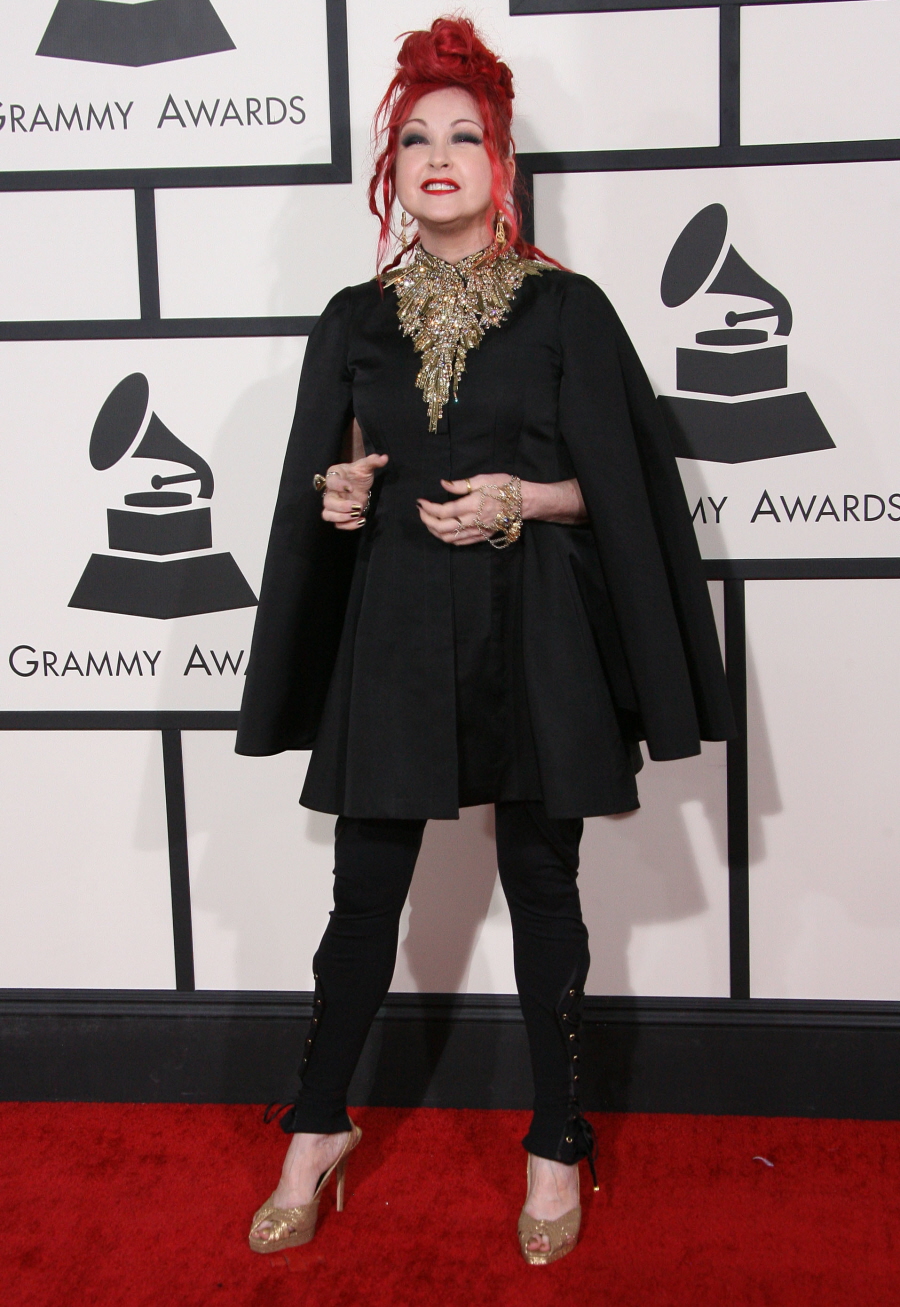 Natasha Bedingfield in Christian Siriano. Unflattering sack dress, terrible color and STOP WITH THE BANGS. Enough already. All of the girls trying bangs these days are the exact people who should never try them.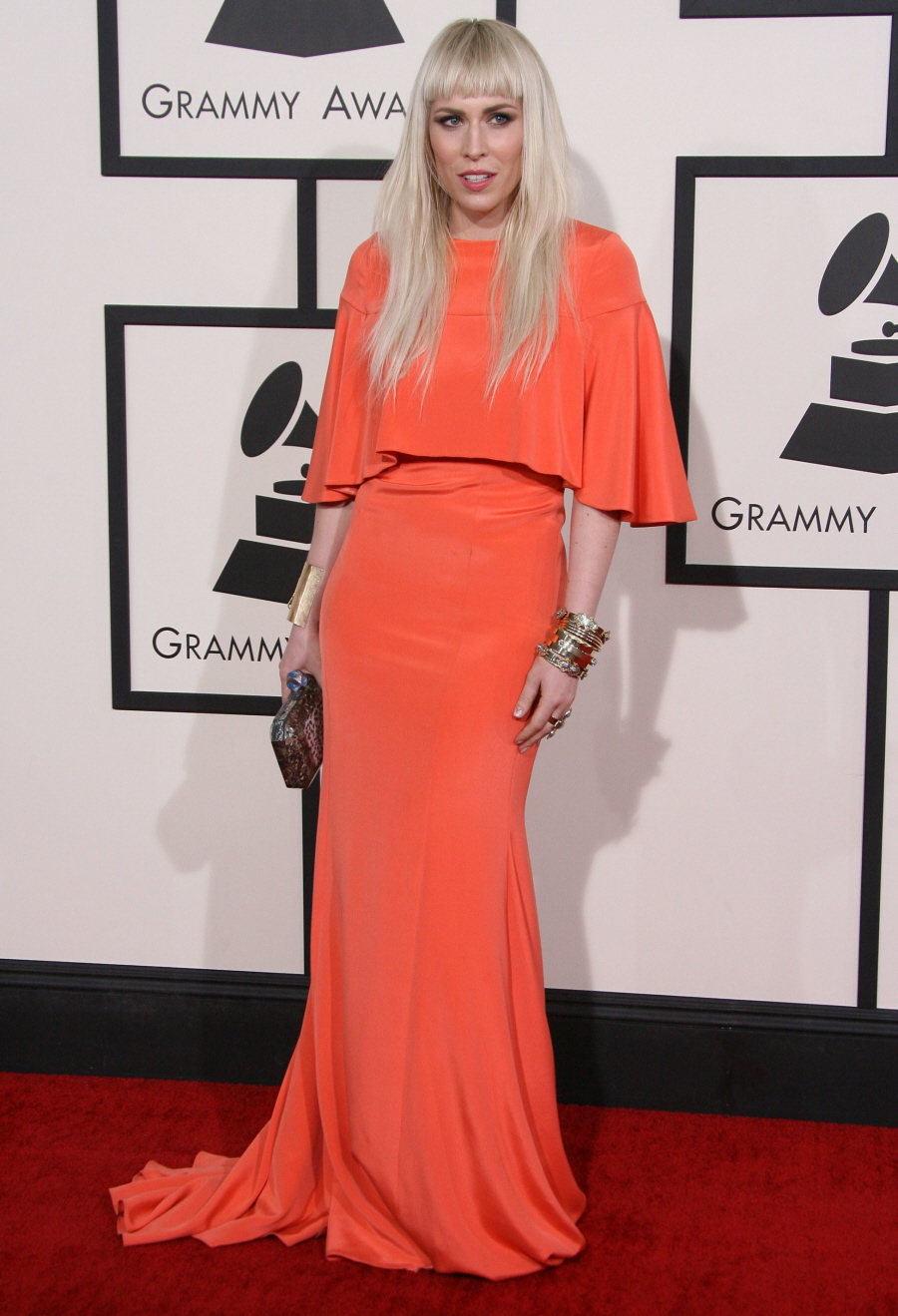 Anna Kendrick showed off her lovely rack in this Azzaro. Did you know Anna had such great cleavage? I did not. The dress is kind of blah, but she's cute.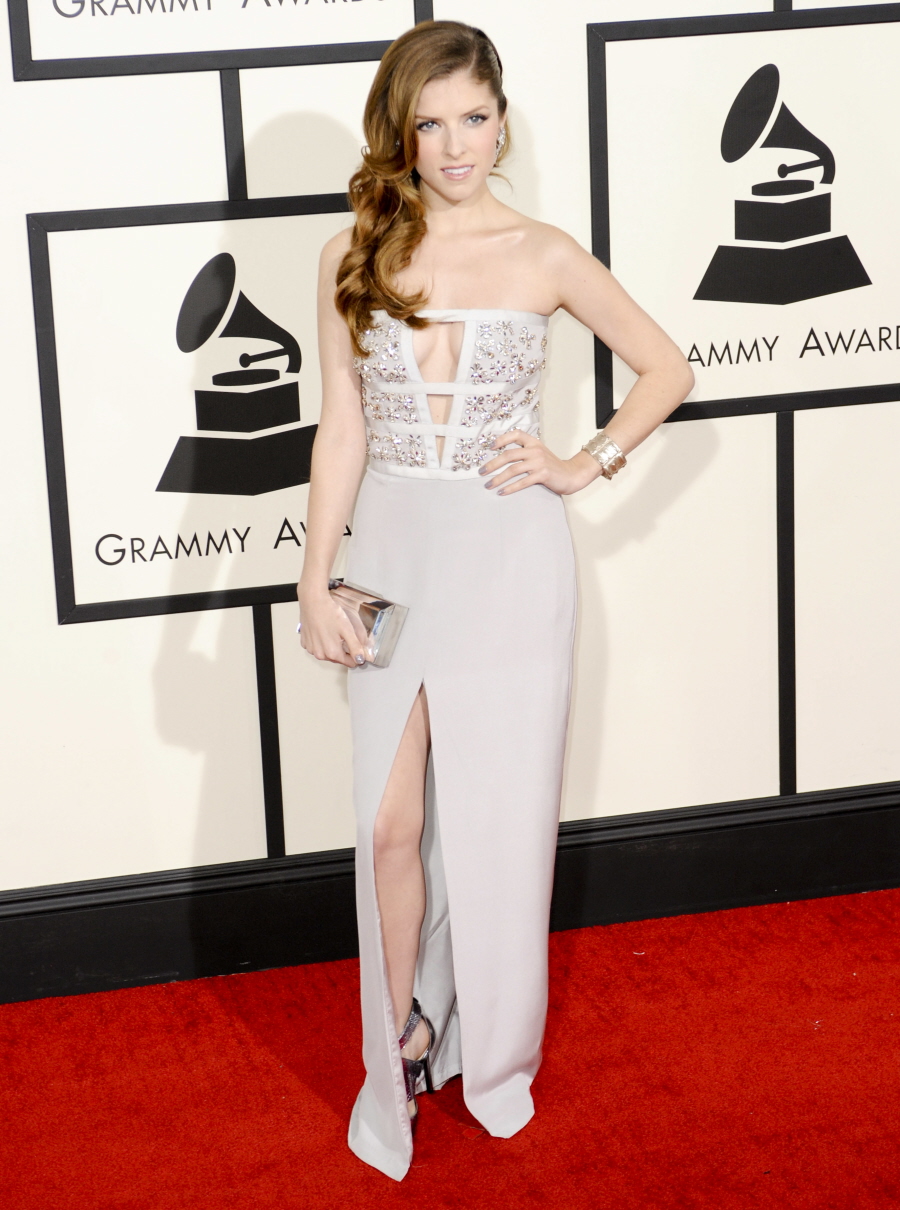 Photos courtesy of WENN.