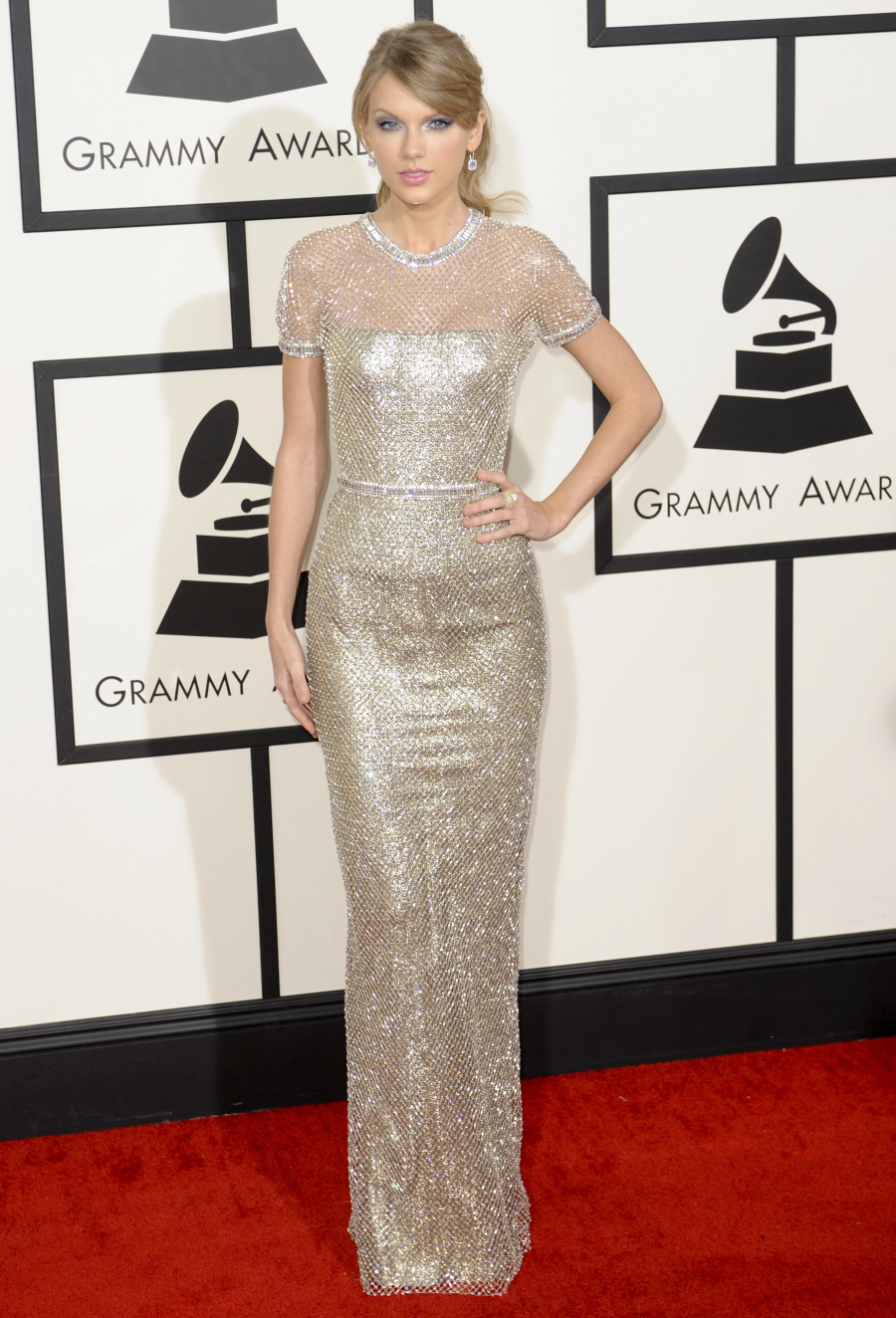 You guys, I might be back in love with Taylor Swift a little bit. Come on, she's fun! She had a decent night at the Grammys too. She wore this chain-metal Gucci (she said it weighed a ton) which was one of the best red carpet looks of the evening. Her hair (a bouncy ponytail) looked cute and her makeup was flawless. She sang a sad song about Jake Gyllenhaal on stage and it was one of the better performances of the evening. No joke.
Of course there was one controversy/weirdness – when Album of the Year was called, it was "Random Access Memories," the Daft Punk album. Swifty's album is "Red". She thought she won for a second and she got all excited. You can see the reaction shot here.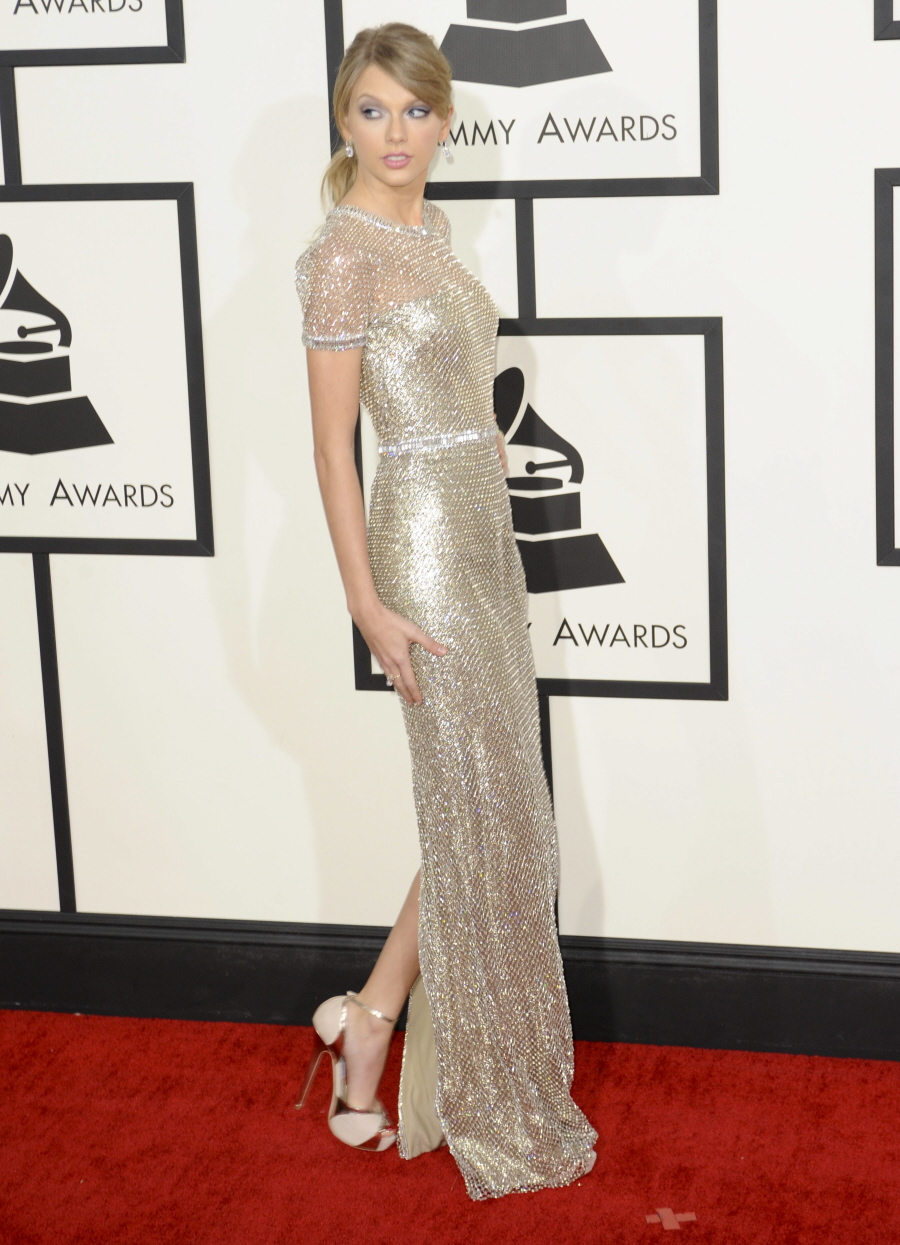 More fashion… Anna Faris in Fitriani. This dress is so boring, I can barely finish this sentence without falling a-…ZZzzzz….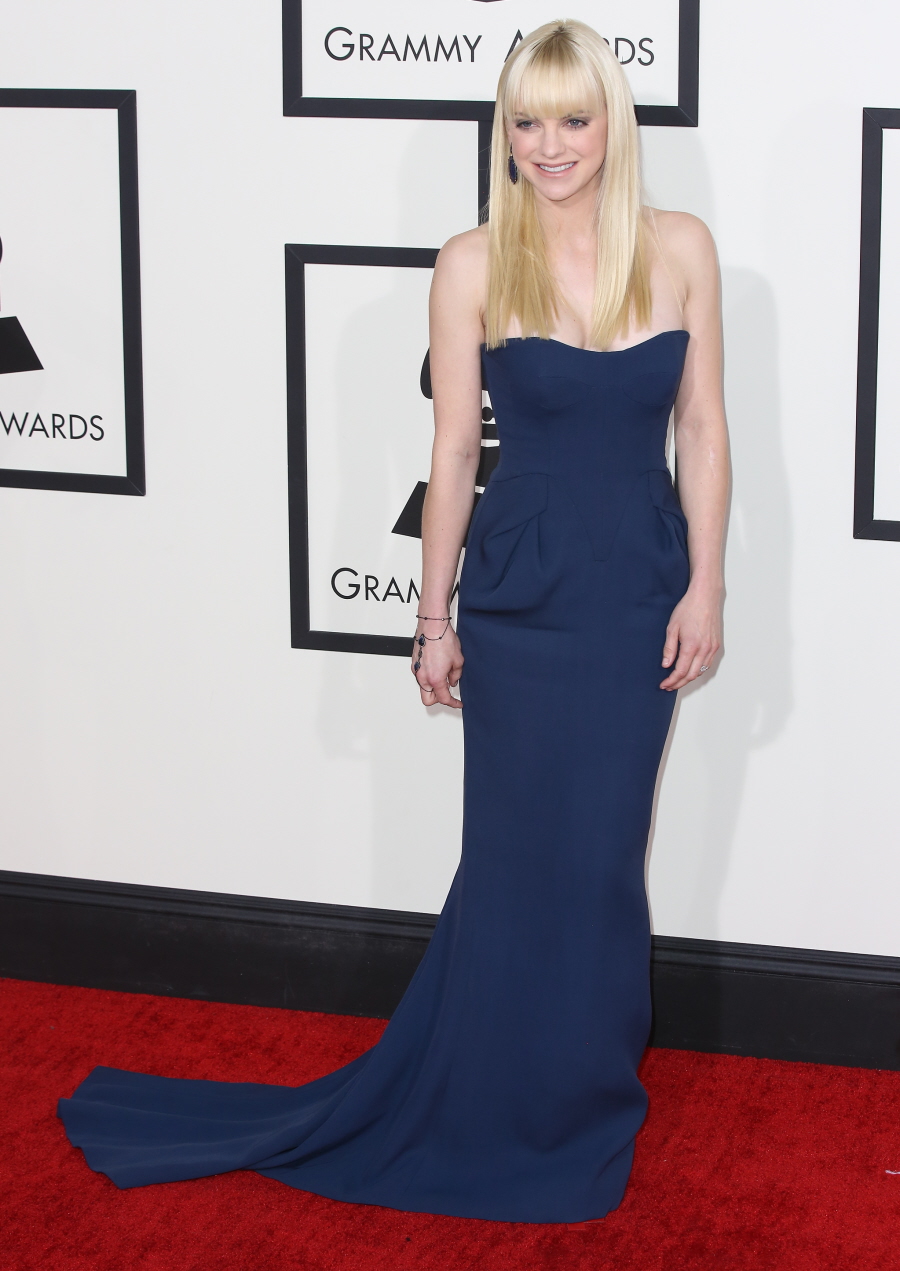 Bless Ariana Grande. She's like our Pocket Mariah. She's so pretty, she's got a cute little accent and she can't give an interesting red carpet interview to save her life. Ariana got all dolled up in this Dolce & Gabbana party dress and her party weaves. She kept playing with her weaves too, her hands are always in her hair (like Duchess Kate and her weaves?!). Also: those fugly shoes belong on a bridesmaid.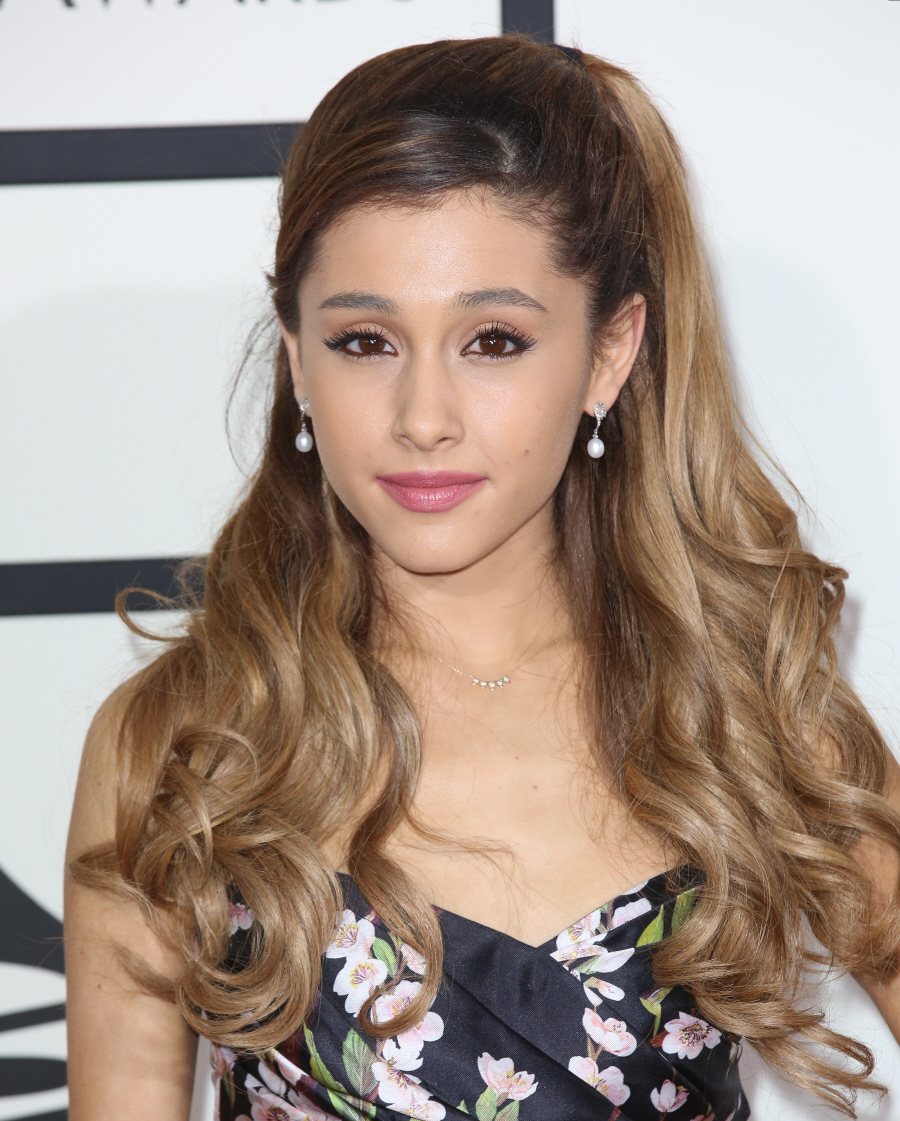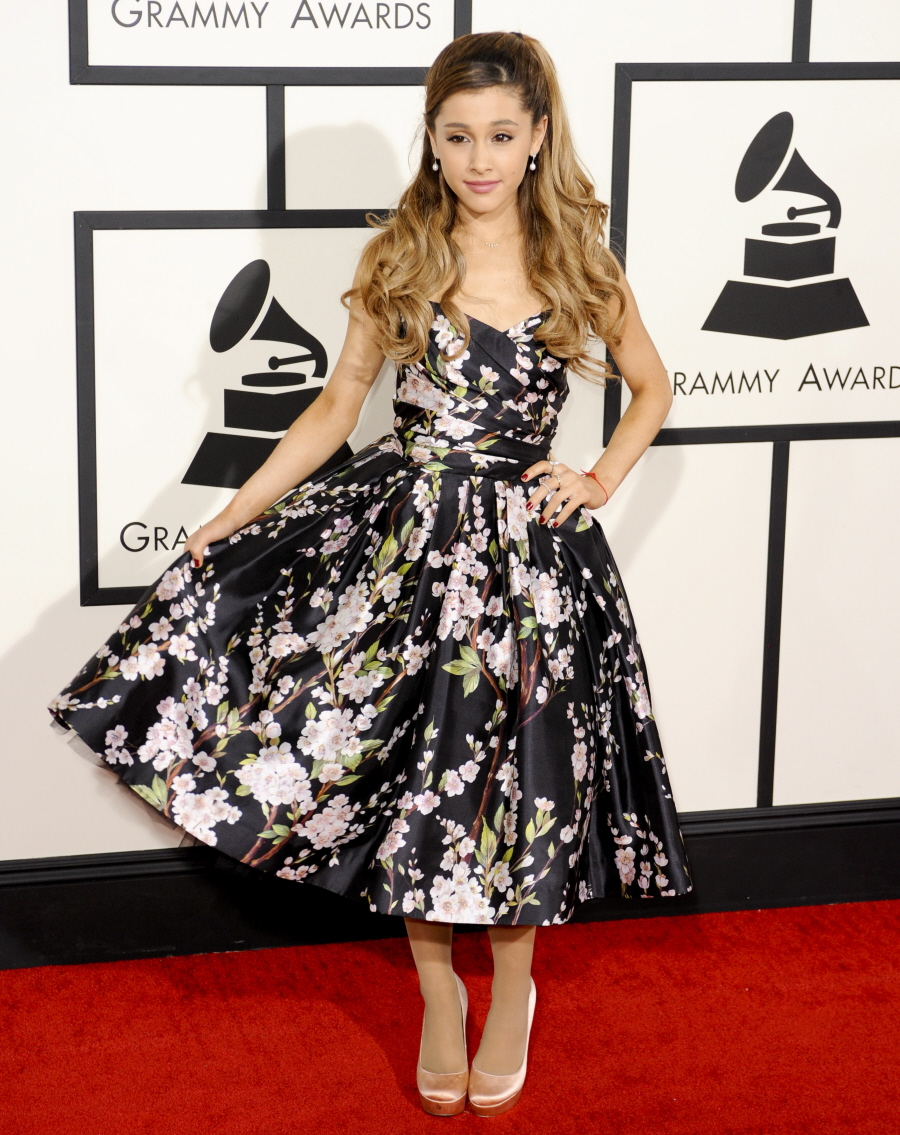 Photos courtesy of WENN.