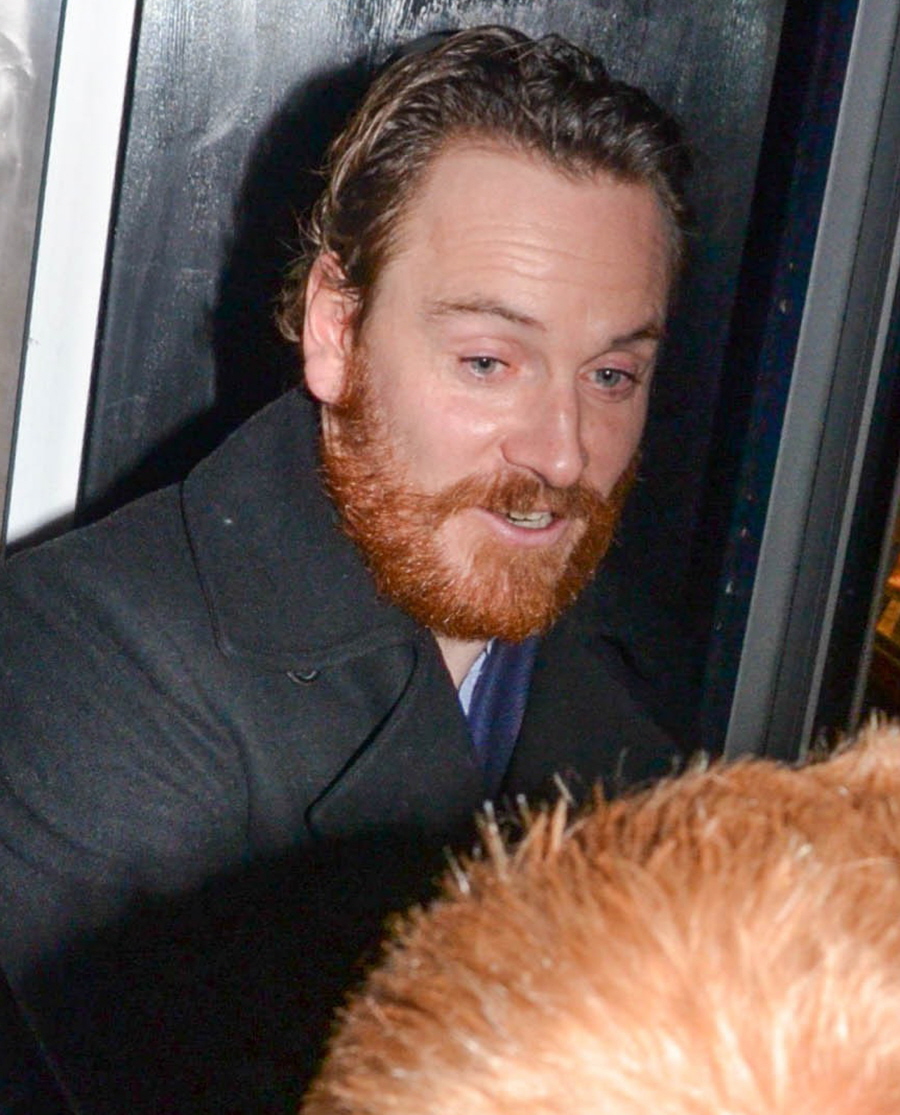 Here are some photos of Michael Fassbender and Steve McQueen in London last night. They did a Q&A at the Soho Curzon Cinema for 12 Years a Slave. I'm surprised Michael is actually participating in something, not just because he's "not Oscar campaigning," but because I thought he was off vacationing with his new girlfriend, Madalina Ghenea. He didn't even show up to the SAG Awards. Because that's just who he is, y'all. He's the guy who publicly complains about not being nominated for big awards, and then when he IS nominated, he doesn't even deign to show up.
I'm actually starting to worry a bit about 12 Years a Slave's Oscar campaign overall. McQueen lost at the DGAs, and now he's in London, Michael is MIA, Brad's in Australia and Chiwetel and Lupita … well, I love him but Chiwetel can't be expected to support the Oscar campaign on his own and I think Lupita is out of LA and back in Brooklyn now too. Here's hoping the 12 Years people put it into high gear soon.
A few more pieces of news – Fassbender's new film, Frank, premiered at Sundance last week. Again, he didn't even bother showing up to promote it. Frank is the film where he wears a huge papier-mâché head throughout the whole movie. It looks bad. But the film picked up a distributor at Sundance. You can read more about it here.
As for McQueen, you remember that McQueen conducted Kanye West's Interview Magazine cover interview? Well, McQueen was recently asked about his friendship with Yeezington and he said: "We talk all the time. He's a very lovely man. A lovely man." When asked why he's such a fan of Yeezus, McQueen said: "Because he's an experimenter, he's tireless in trying to create sound and music. That he can be progressive within the now. He's very current. I'm just happy that he's around." Well, that's nice. Yeezington made a friend!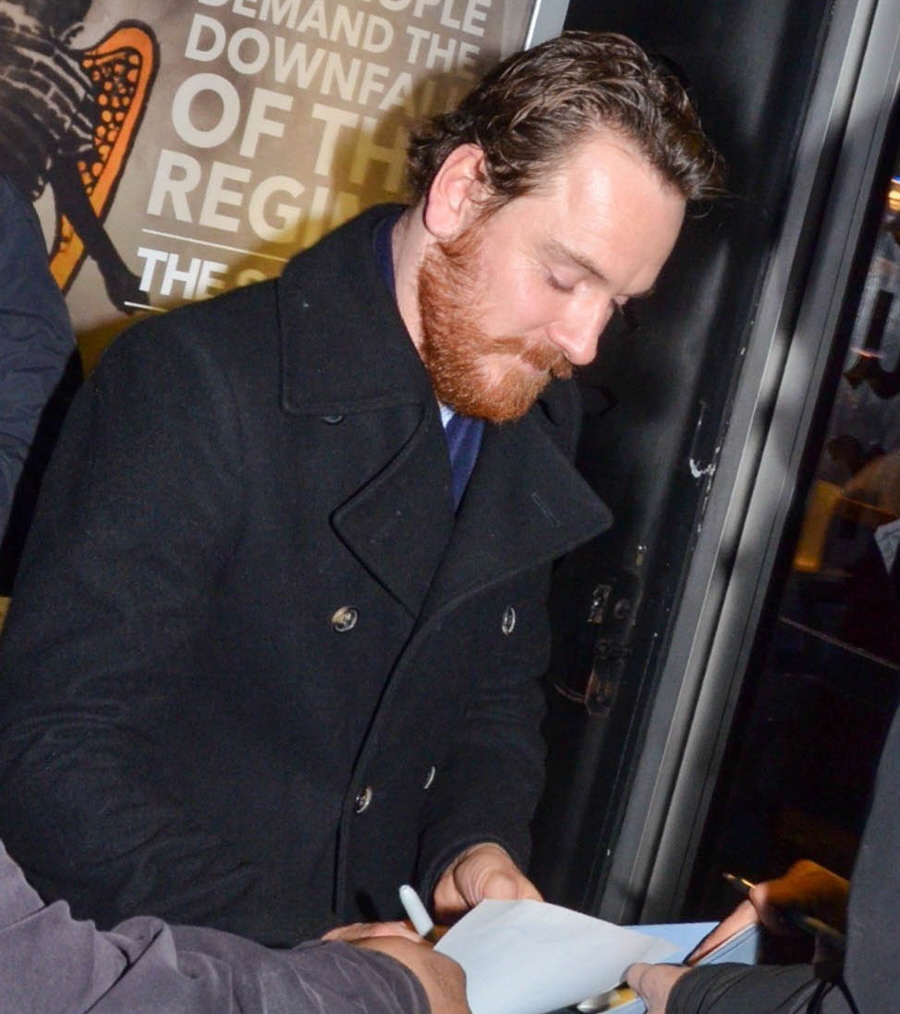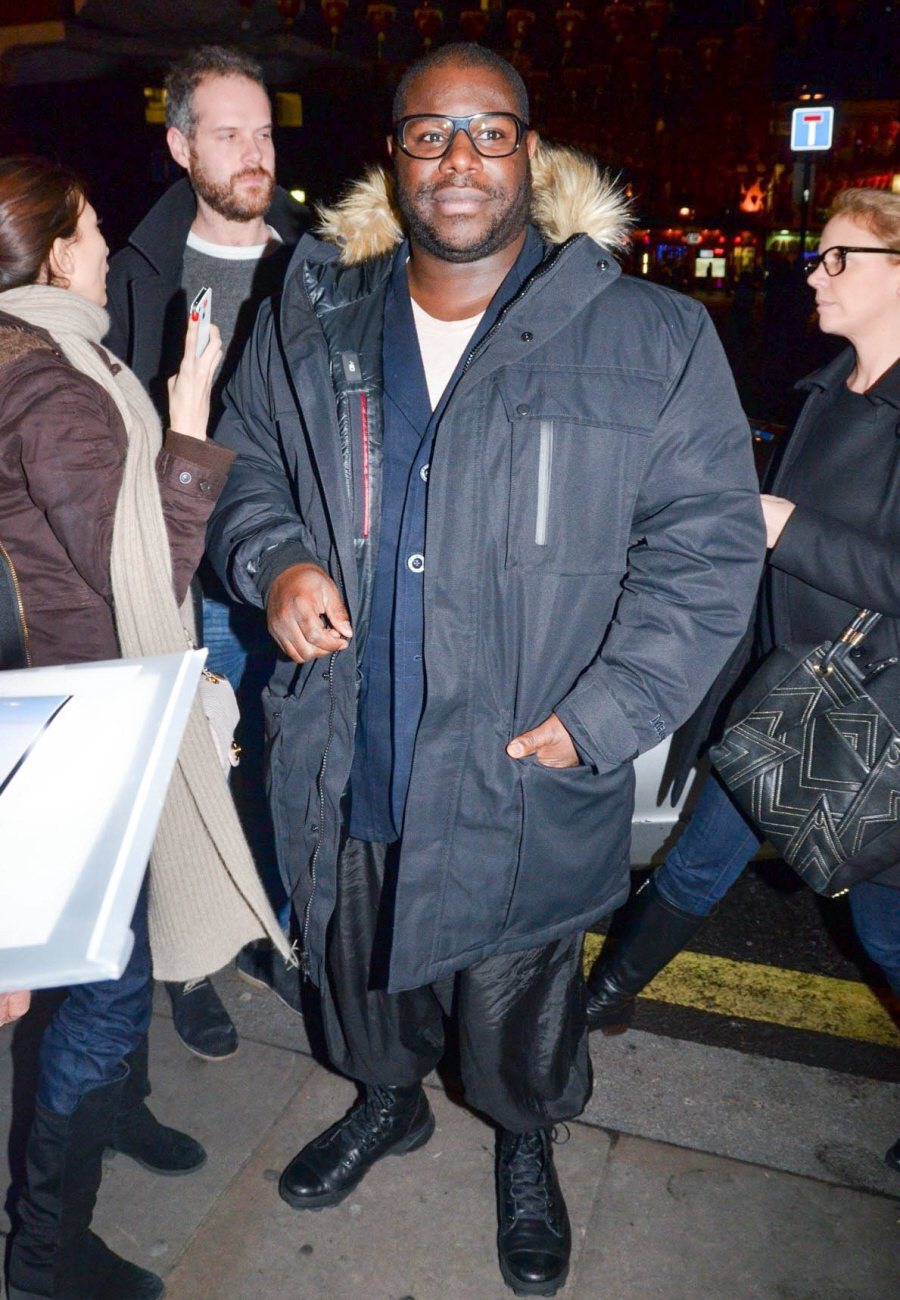 Photos courtesy of Fame/Flynet.