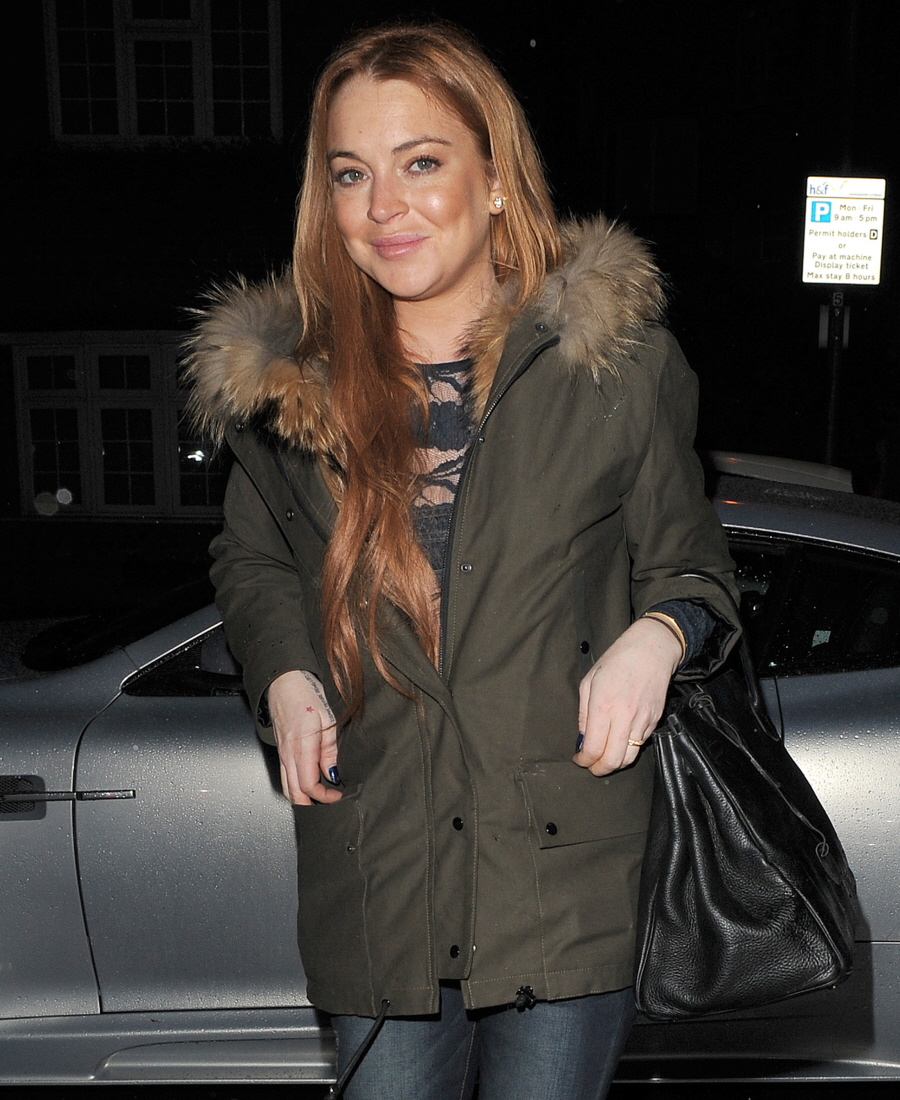 Last week we discussed how Lindsay Lohan had flown from London to Utah, just so she could do a press conference "announcing" her new project. First of all, that's highly (operative word!) unusual because Sundance is not really where you go to get advanced buzz on a film that is months away from production. Second of all, it's funny because Lindsay still likes to pretend she's A-list, and even though it was a "press conference," Lindsay refused to take ANY questions. Anyway, her new film is called Inconceivable, and she was joined in Park City by at least one of the film's producers, who spoke as if he had just gotten the best beej of his life.
So, what's the problem? Oh, nothing really. It's just that the money behind this "film" is soaked in blood money and cocaine. Because of course it is.
Lindsay Lohan will be just fine if her reality-TV career on Oprah Winfrey's OWN network crashes and burns. She is set to star in a low-budget movie being financed by a pair of convicted cocaine dealers who are accused of orchestrating a contract killing in Moscow.

Lohan was partying into the wee hours at the Sundance Film Festival last week with her lawyer David Feldman at the pop-up Bungalow 8 in Park City, Utah.

The late nights are further evidence that Winfrey is not getting the heartwarming story of recovery and redemption she was hoping for when she signed Lohan to the eight-episode show in August after Lohan's latest stint in rehab.

But LiLo's backup plan is "Inconceivable," produced by Randall Emmett and George Furla, whose 70 credits include "2 Guns," "Lone Survivor," "Alex Cross," "Broken City," "The Tomb" and "Righteous Kill."

Emmett and Furla have $525 million in financial backing from Remington Chase and Stefan Martirosian, whose backgrounds, according to LA Weekly, include "convictions for cocaine trafficking; ties to the Russian oil business, the Armenian government and the African diamond trade; and stints as federal informants."

"Most disturbing are allegations that they orchestrated a contract killing in Moscow — allegations that the Moscow police took seriously enough to investigate," the exhaustively researched story said.

"Perfect combo for Lindsay," laughed one Hollywood veteran.

Lohan sourced the script for "Inconceivable" and will be credited as one of the producers of the $6 million movie. According to a press release from Emmett/Furla Films, she'll play Katie, "a young woman on a journey to reclaim something that she's lost." Her career, perhaps?
The money guys are tied to cocaine smuggling, despots and dictators, blood diamonds and snitching on their friends (the black guy did it!). Yes, it does sound perfect for Lohan. The only things missing are A) a partridge in a pear tree and B) an international call girl scheme. What do you want to bet that the international call girl scheme has yet to be revealed and that's how they came across Lohan? Yeah.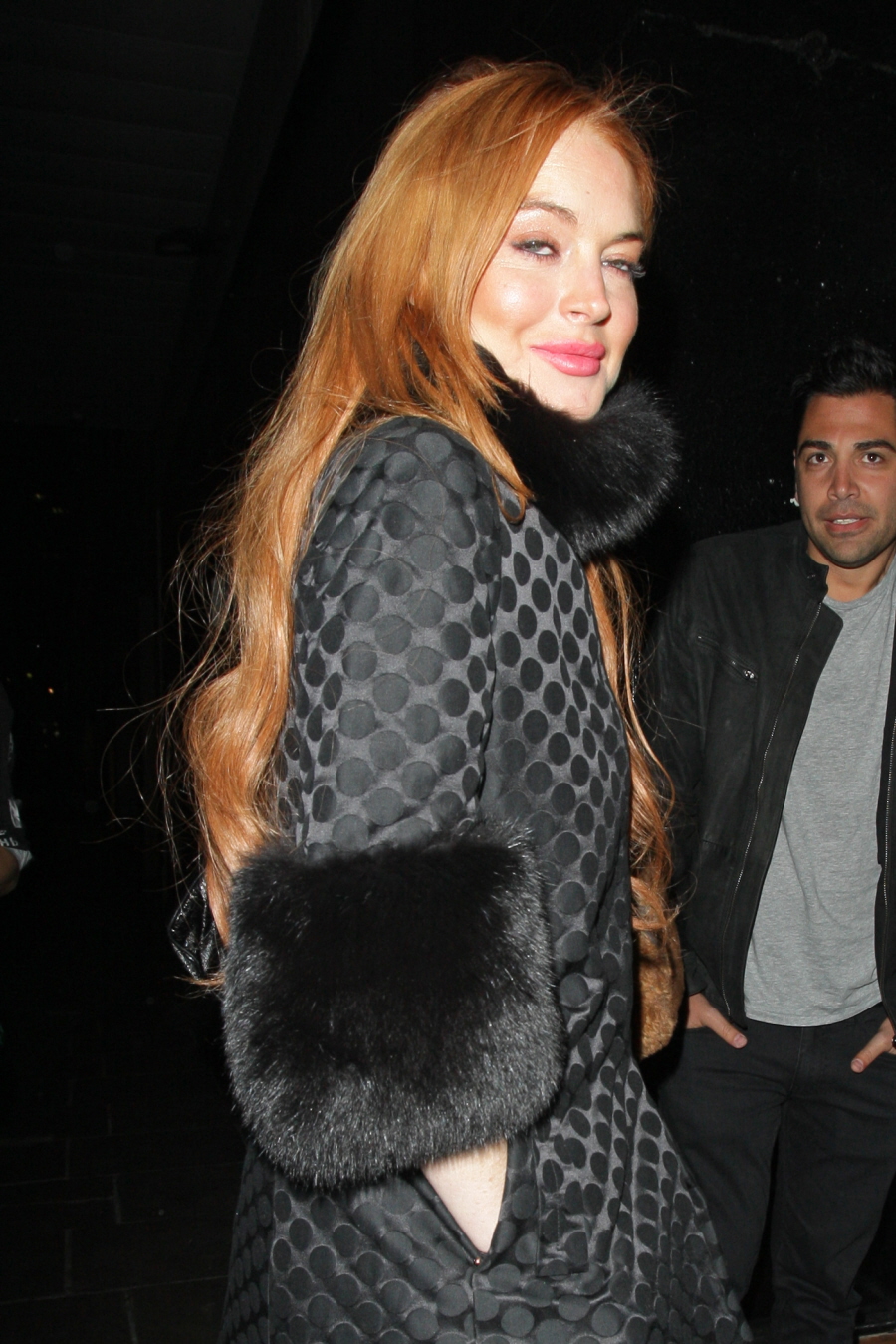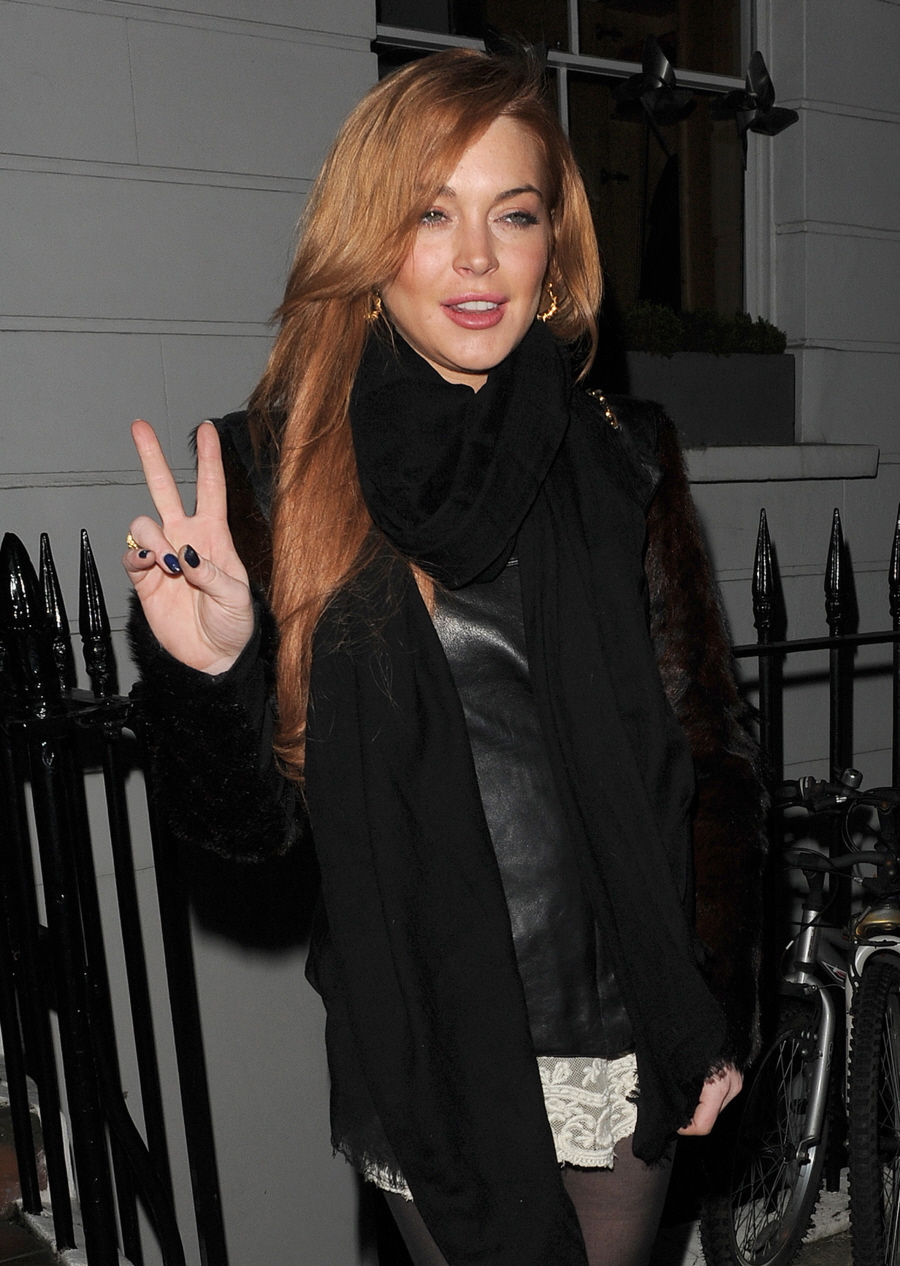 Photos courtesy of WENN.