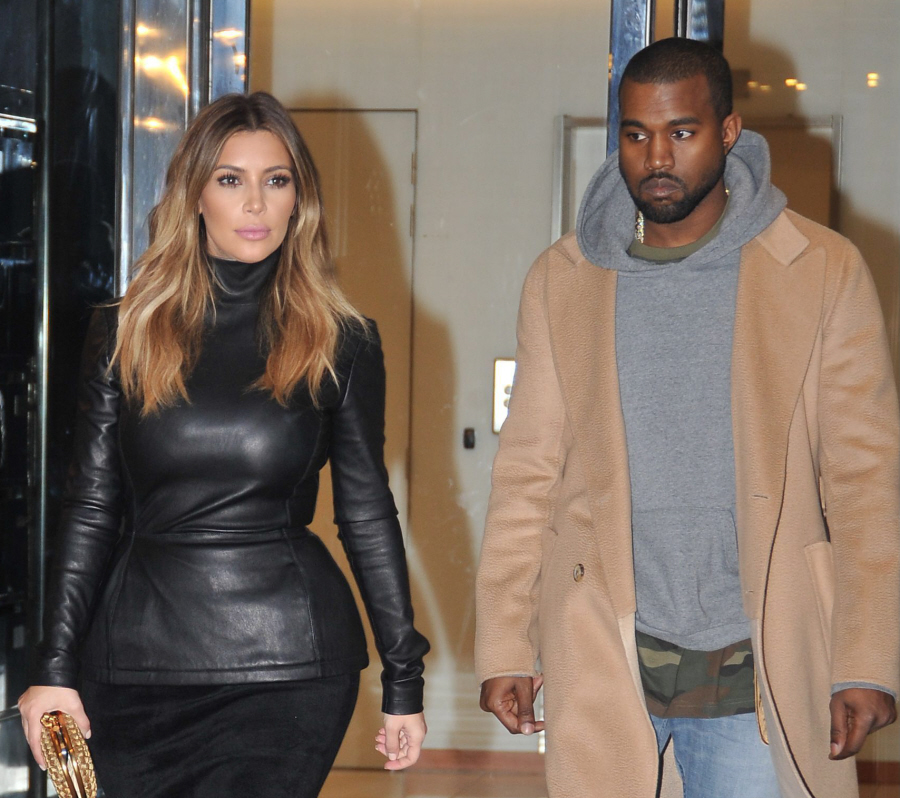 A few weeks ago, Kim Kardashian was in some sort of medical complex and a teenager tried to talk to her. When Kim basically told the kid to back off a little, the kid began screaming obscenities and racial slurs at her. Kim was on the phone with Kanye, and Kanye raced to her. When Kanye found the kid, he reportedly punched the kid 30 times or so, although these events are somewhat disputed. We know there was an assault of some kind, and I tend to believe that the kid was saying rude, obnoxious stuff. TMZ also reported last week that the kid didn't want to take this thing all the way through a criminal investigation, and he was looking for a quick settlement from Yeezington. Well, he got it:
The guy Kanye West beat up in the waiting room of a Beverly Hills chiropractor hit the jackpot … scoring a settlement of MORE THAN $250,000 … TMZ has learned. Sources familiar with the negotiations tell us … the young man who allegedly hurled racial epithets at Kim earlier this month has agreed to the civil settlement and now feels satisfied enough that he does NOT want to go forward with a criminal prosecution.

Law enforcement sources tell us … the D.A. has not decided whether to charge Kanye with battery. The reality is … there's almost no chance of that happening. First, the D.A. now has an uncooperative victim. Second, the victim's alleged racial epithets will not sit well with the jury. And there are probably lots of Kanye fans in the jury pool.

We're told during the settlement negotiations the victim's demand soared to the upper 6 figures, so $250K is just a fraction. We called Kanye's civil lawyer, Shawn Holley for comment … but we got nothin'. Nevertheless … we're calling it case closed.
Sure. I could see this. Seems perfectly reasonable in this world. I guess Kim never did get around to filing charges against the kid either. Whatever.
Can I change the subject only slightly? Radar says Yeezington is really pissed at Anna Wintour for giving Lena Dunham a Vogue cover rather than Kim Kardashian. HA!
Too big for your designed sneakers, Kanye? During a recent power lunch at the Beverly Hills Polo Lounge, the hip hop star demanded answers from Vogue Editor-In-Chief Anna Wintour to the question: Why did she judge Girls star Lena Dunham as being cover worthy for the famed fashion bible, while his fiance, Kim Kardashian, has long been overlooked?

Kanye, 36, insisted to the British-born fashion icon that Kim is "just as talented as Lena, if not more so," one source revealed to Radar. "Kanye thinks that Kim has a much bigger fan base and appeal than Lena. To Kanye, it's insulting that his friend Anna is still refusing to even consider putting Kim on the cover of Vogue. He thinks Anna is listening to a bunch of 'know-nothing' corporate haters, as he put it. He's upset that Anna isn't willing to do him this personal favor and put Kim on the cover. Kanye knows that it's always been a huge dream of Kim's to be on the Vogue cover and Kanye wants to make it comes true. If nothing else, Kanye is persistent."

The father-of-one may still has some work to do, however. During Kanye's recent concert tour stop in Brooklyn, Wintour chose not to sit next to the E! starlet, despite being in the same VIP box.

"Anna is no fan of Kim or any reality star appearing in the pages of the magazine," one spy previously told Radar. There is one consolation for the Keeping Up With The Kardashians star: Wintour is "open to the idea" of having Kardashian, 33, appear on the cover of the French or Italian edition of the magazine, a source confirmed.

"She hopes that will get Kanye off of her back," said the insider. "There would still be some backlash if Anna allowed that to happen, but not as much if Kim were to appear on the U.S. edition."
It's my understanding that Anna doesn't have that much sway in the international editions of Vogue. I mean, all of the international editions have their own editors-in-chief, their own editorial prerogatives. Which means IF Kim scores a Vogue Italia cover or a Vogue France cover, it will be because those editors wanted her, not because Nuclear Wintour passed her off.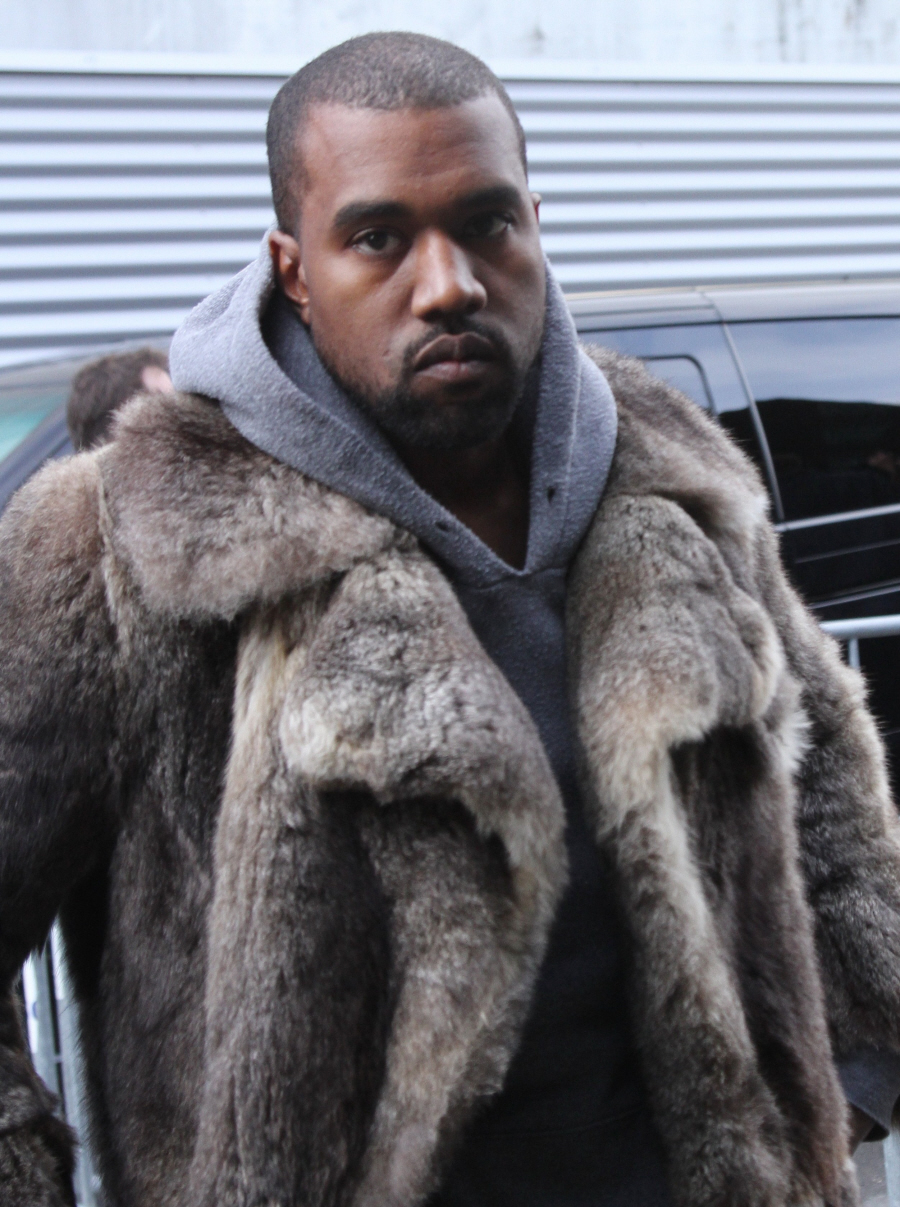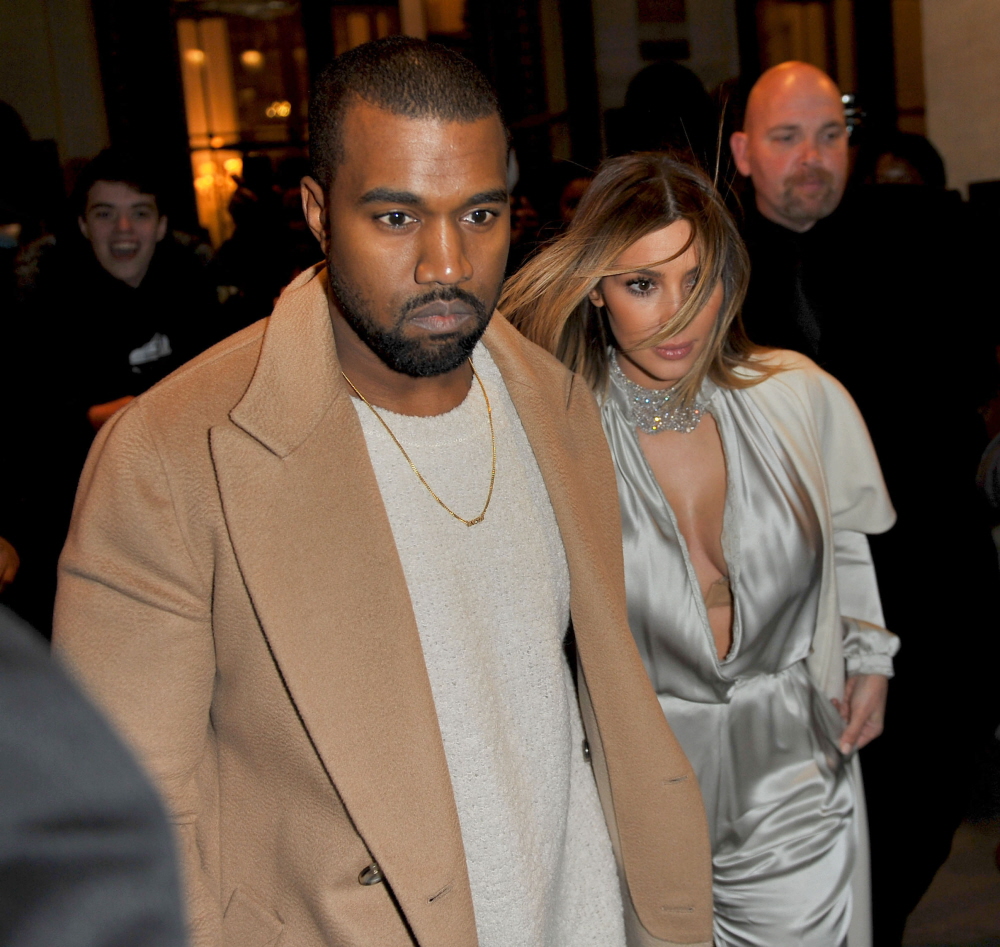 Photos courtesy of WENN.