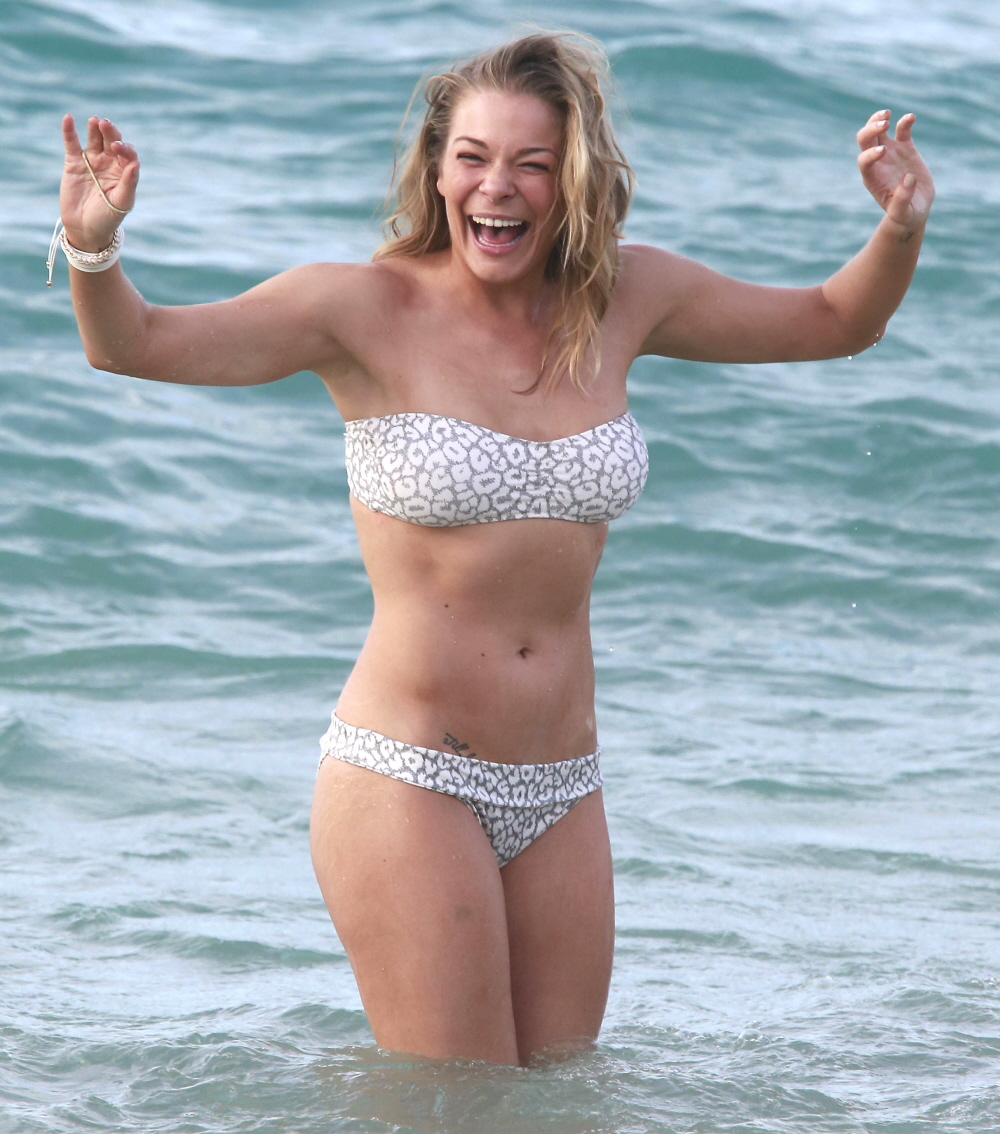 LeAnn Rimes and Eddie Cibrian are in Hawaii right now. And somehow, the paparazzi managed to find them. LeAnn is staring directly into the paparazzi cameras in most of these photos, almost like she's psychically asking, "Did you get that shot? Do you want me to bend over? Should a boob pop out right now?" According to Fame/Flynet, Eddie and LeAnn are still filming stuff for the VH1 reality show, but I thought they had already finished "filming"? Didn't they finish months ago? Or did someone demand reshoots? Cough.
Anyway, there's not much to say about these photos, I guess. LeAnn is sucking in her stomach in many of the pics, and all of her bikinis are at least two sizes too small. Which is weird, because her body looks fine – LeAnn has gained a little weight over the past three or four months, but I kind of think the weight looks good on her, and she looks so much better now than she did when she was extreme-dieting. So, why can't she buy some bikinis that fit? Or at the very least, find a couple of styles that are flattering. With her build, I would put her in a more athletic-looking bikini, definitely not the bandeau.
Also, Brandi Glanville is apparently "laughing off" the rumors that LeAnn wants full custody of Brandi and Eddie's sons. E! News doesn't have a direct quote or anything, but you can read the story here.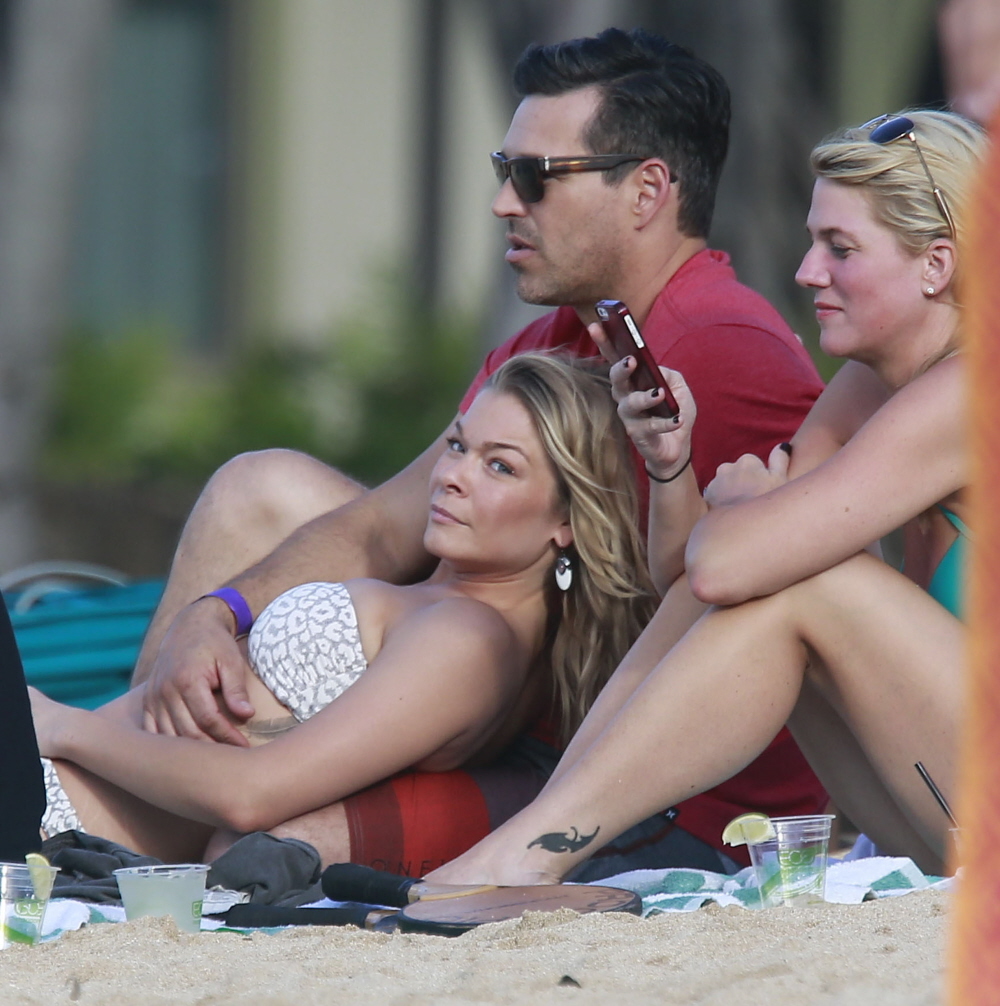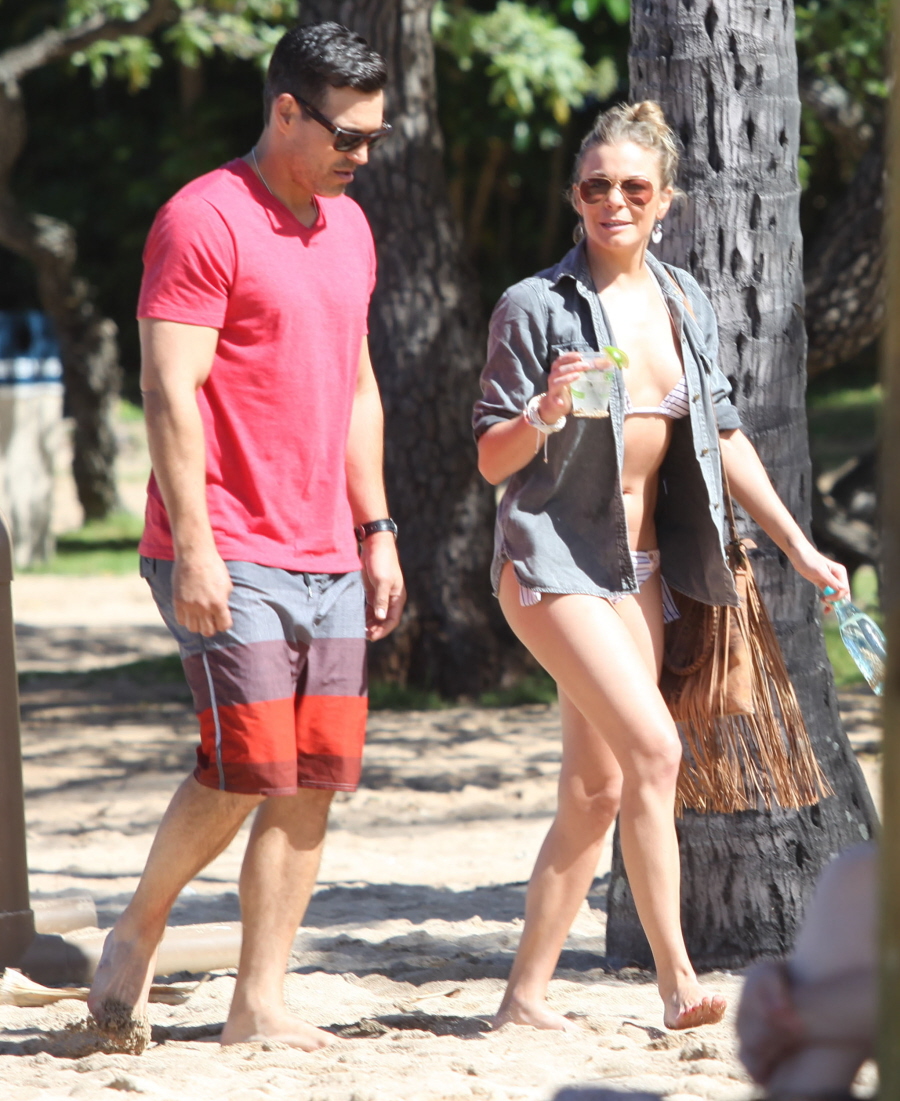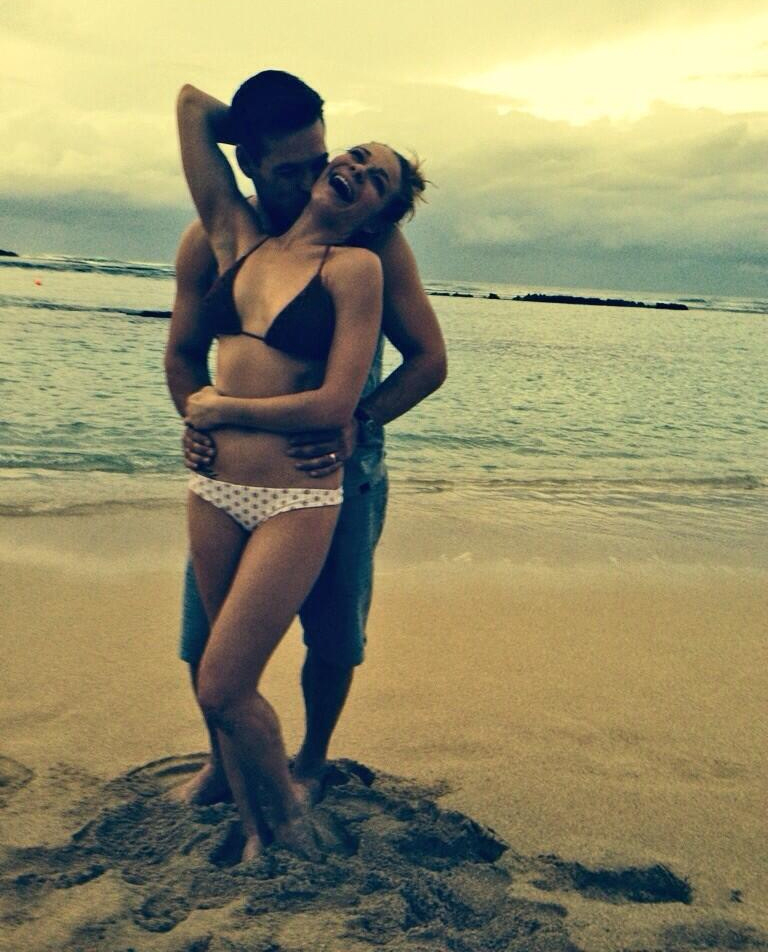 Photos courtesy of LeAnn's twitter, Fame/Flynet.