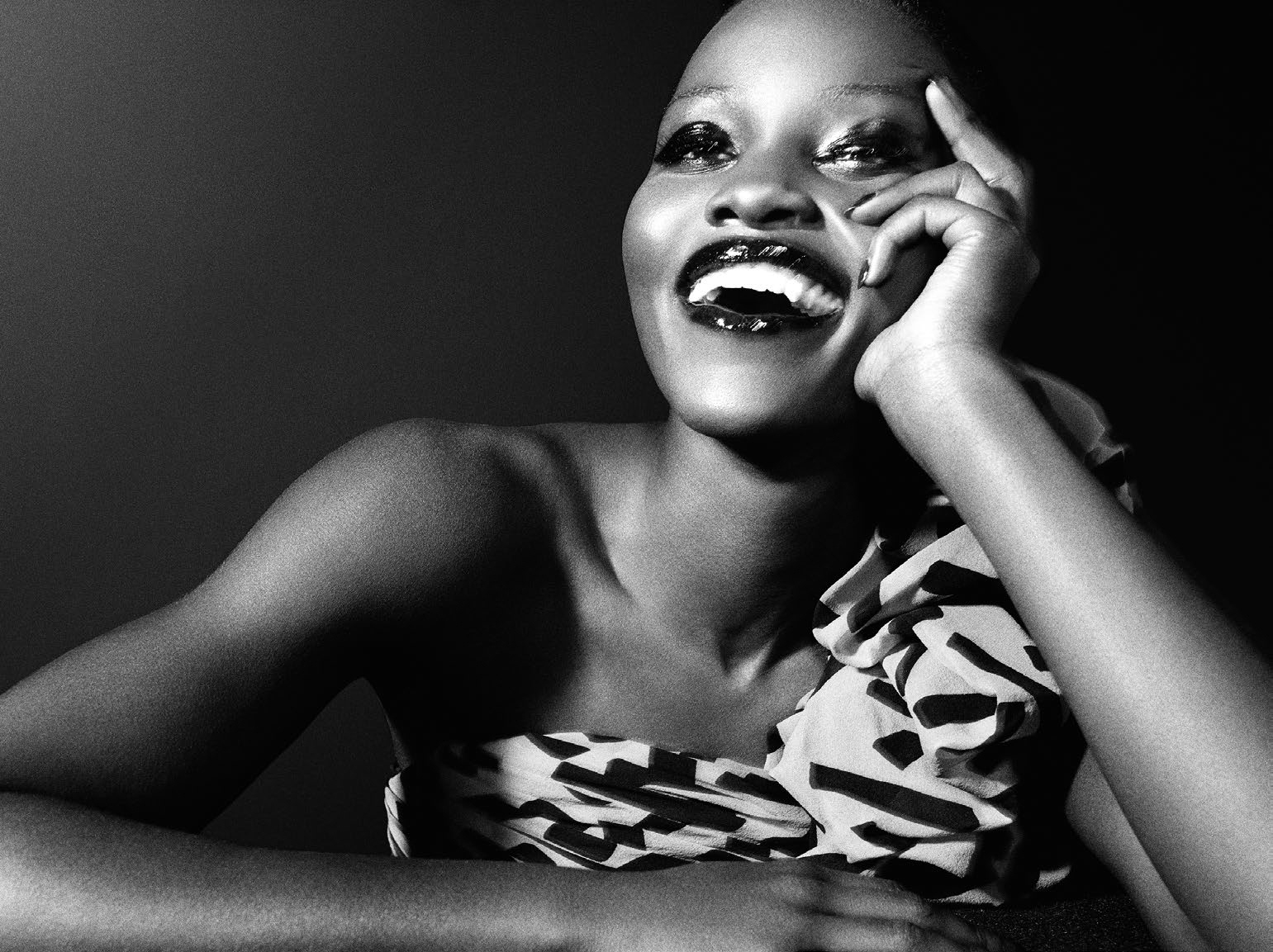 The newest issue of Vogue Italia features Sofia Coppola on the cover, which I've included in the thumbnails. But this issue is a must-have not because of Sofia, but because it features a really great editorial with Lupita Nyong'o. Lupita is this Oscar season's It Girl, and I kind of think the Lupita love-fest is outshining the Jennifer Lawrence love-fest last year. I mean, we all loved J-Law last year, but it seems like everybody has a major crush on Lupita this year. And why not? She's stunning, she's adorable, she's humble and cool.
Anyway, as I said, I love this editorial. I think Lupita is a really great model, right? If acting doesn't pan out for her – how could it when she's likely to win an Oscar? – then she could always fall back on modeling. She has more personality than 99% of current models and she looks better in high-end pieces too. Lupita has that Diane Kruger thing – she can make any article of clothing looking like expensive couture.
Over the weekend, 12 Years a Slave won big at the London Critics Circle Awards, and Lupita won Best Supporting Actress, which Steve McQueen accepted on her behalf. There's even a story going around in the UK tabloids about Lupita… apparently, Brad Pitt is all about Lupita, but not in the "Brad is going to leave Angelina for Lupita" way. A source claims Brad "thinks Lupita is mesmerizing on screen and wants to mentor her. In Angelina Jolie's absence they went as each other's dates to both ceremonies and were locked in conversation all night. They also had brunch at his LA home on the day of the SAG Awards after Brad flew in from Australia. Angelina's desperate to meet Lupita. She thinks she's incredible. They've invited her to stay to discuss what they can work on with Brad's Plan B Entertainment company." Huh.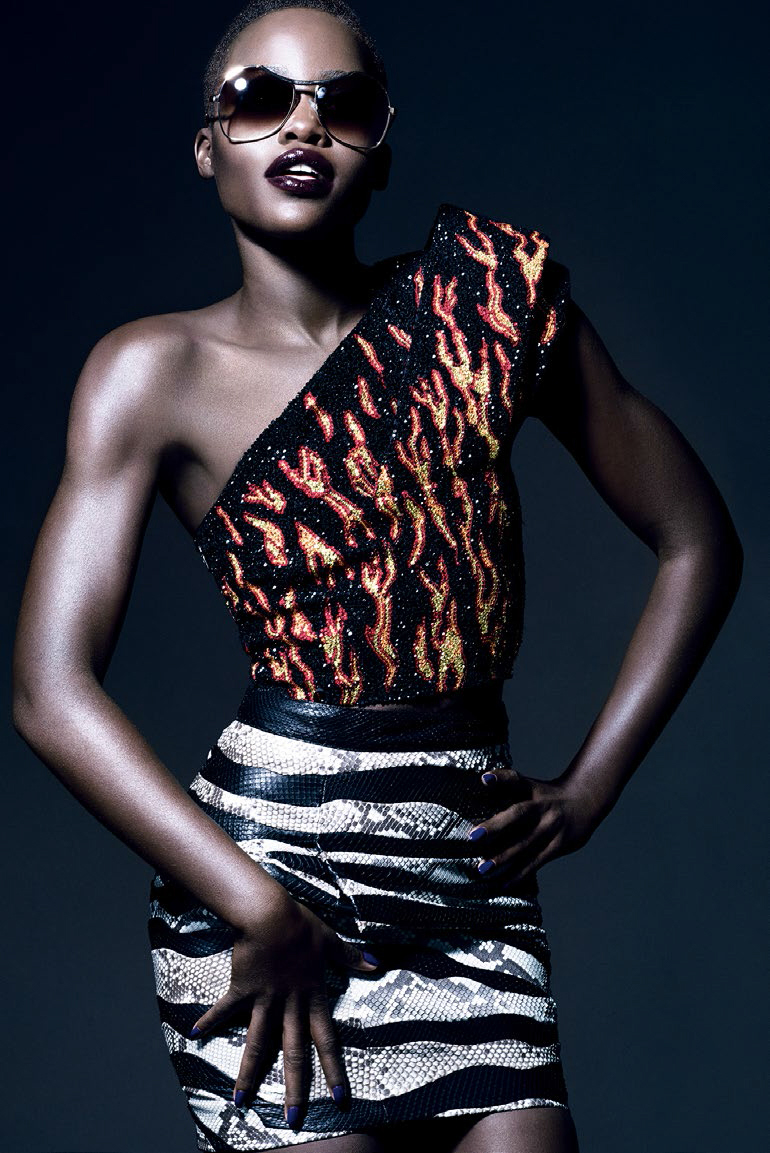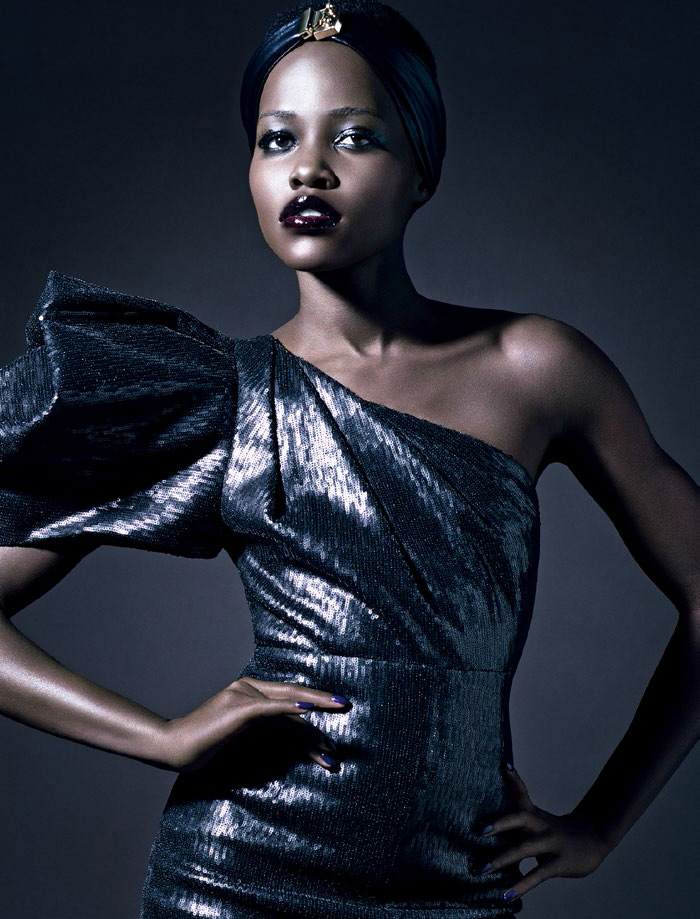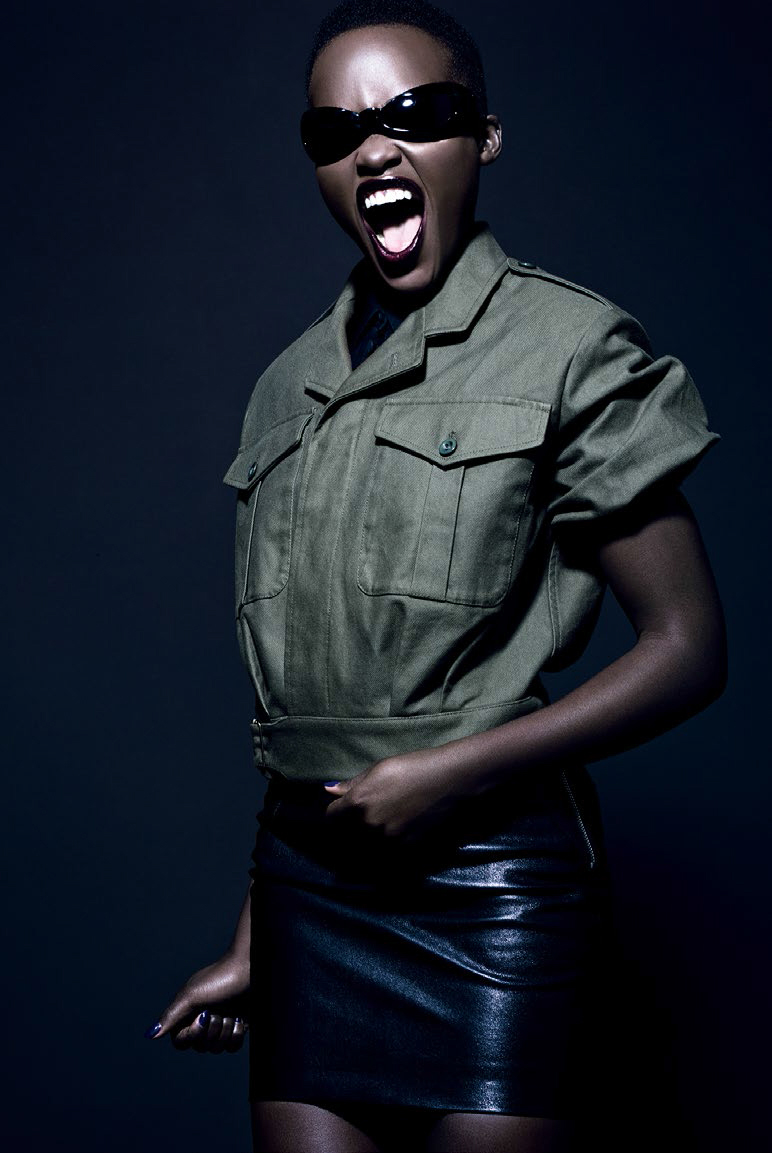 Photos courtesy of Vogue Italia.