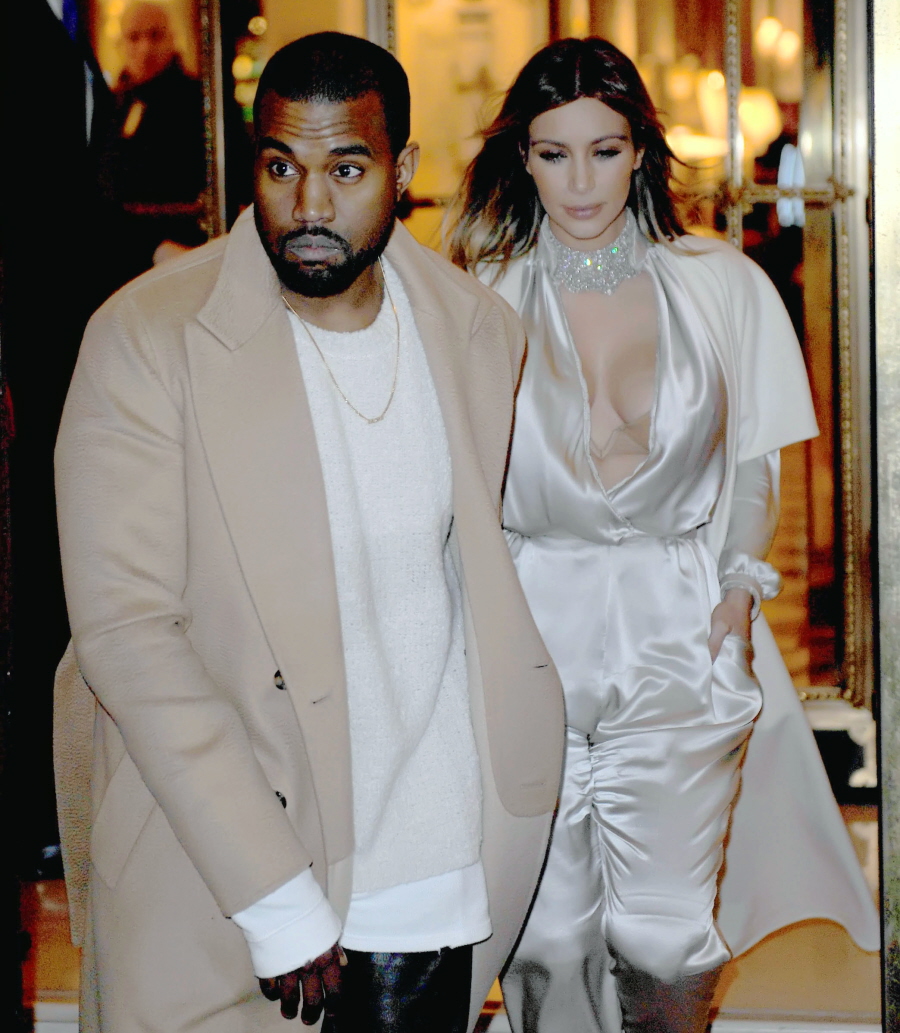 I'm not one of those people mega-concerned about Kim Kardashian's lack of public interest in her daughter. Would it be nice to see Kim and Kanye out and about with one of them holding Nori? Of course. Would I prefer if Kim didn't edit her daughter out of her selfies? Sure. Do I think it's kind of funny that Kim leaves the baby with the nannies while she jets off to Paris with Yeezington? Ha, yeah. But I also think… I don't know, all of those selfies and pap strolls aren't the same thing as the day-to-day activities of being a parent. We don't really know what kind of mom Kim is, nor do we really know how hands on she is or how much she's really spending with Nori. And yes, I think it's kind of unfair that it's all on Kim when Kanye doesn't really seem like the most engaged father either. For all of the concern-trolling about Kim's mothering skills, I bet she's still spending way more time with Nori than Kanye has spent with Nori.
So, now that we're hearing more about Kanye and Kim's wedding plans, it's time to hear about the honeymoon plans too. And now Radar reports that Kanye doesn't want some third-wheel baby on his honeymoon.
Even though Kim Kardashian and Kanye West's daughter has two full-time baby nurses, North West won't be going with her jet-setting parents on their honeymoon after the wedding in France, RadarOnline.com has exclusively learned.

The couple is in the midst of planning "their over the top wedding in France this summer, including planning their honeymoon. Kanye has made it clear to Kim he doesn't want North to come with them on their honeymoon," a source told Radar.

"She will most likely stay behind at their apartment in Paris with her baby nurses. Kim wants to go back to Venice, where North was conceived so they can start expanding the family. Kim hates to leave the baby behind, but will definitely need down time after the wedding."

However, Nori will "absolutely be a part of the wedding! Kim is so excited to dress her little girl up with her on the big day," the source added. "Everyone knows how unpredictable babies can be, but Nori isn't worrying her parents because she is super mellow, and they aren't concerned about her disrupting the wedding."

North has earned the sad online moniker of "Ignori" because social media posts assert that her parents never spend any time with her.

"Twitter calling North West 'Ignori' because Kim is never with her child …" user @teeyuhkorea wrote in an example of the posts.

Another critic, @Xian toni joked, "Kim K pretending to not want to hang out with Jonathan [Cheban] so she can spend time with Ignori is hilarious!"

And @Biggs417 wrote, "D*mn, they callin' Kanye baby Ignori cuz Kim don't take care of her kid …"

Such criticism has been running rampant in recent weeks, since Kardashian and West were spotted vacationing in Miami and Paris without their daughter. But Kardashian has been quick to slam her detractors.

"U sound so ignorant," she wrote to one Twitter user. "Bc I don't tweet or instagram my every move w my daughter means I am not with her 247? We share what we want. Or is it bc I go support my fiancé at every show & I post pix?

"When the baby goes down 4 bed or a nap, parents are allowed 2 work & support each other," she continued, "maybe even have fun too."
IgNORI is mean, you guys. Sort of funny, but mean. And yes, Kim is sort of right. I said it. Her Instagram is not a definitive account of her time allocation. Just because she's not posting baby photos 24-7 doesn't mean she's not spending quality time with the baby. But… I do think Kim follows Kanye's lead in most things. If Yeezington wants to take a vacation without the baby, that's what they'll do. If he wants to honeymoon in Italy for a month without the baby, that's what will happen.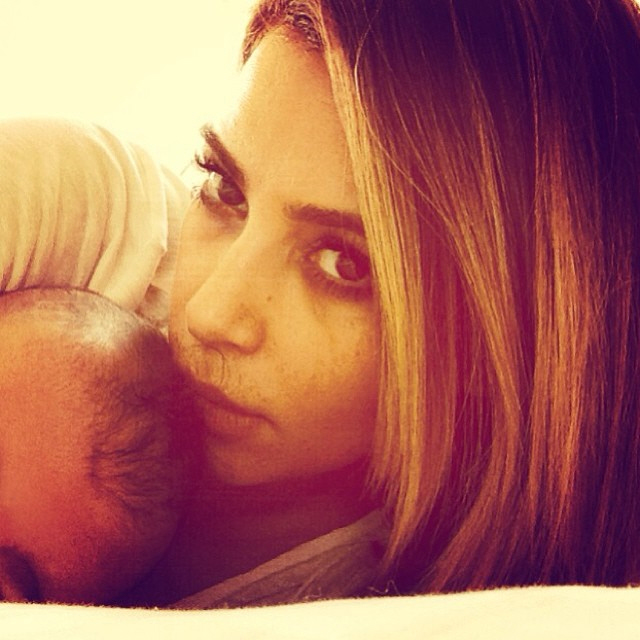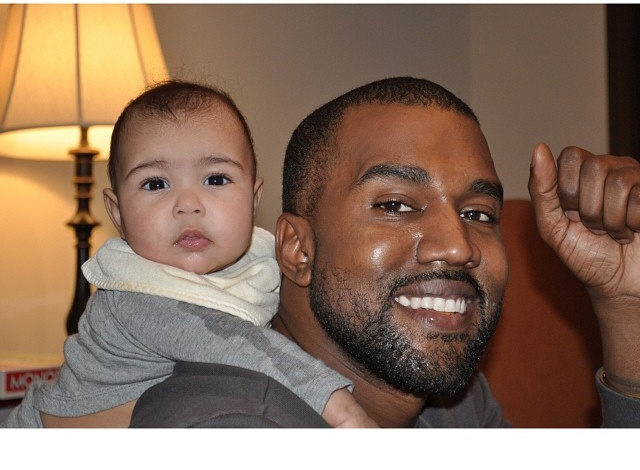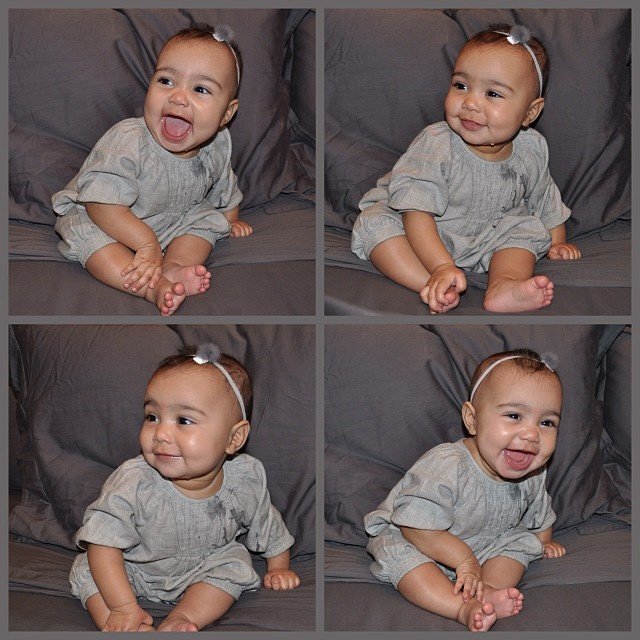 Photos courtesy of WENN, Kim's Instagram.