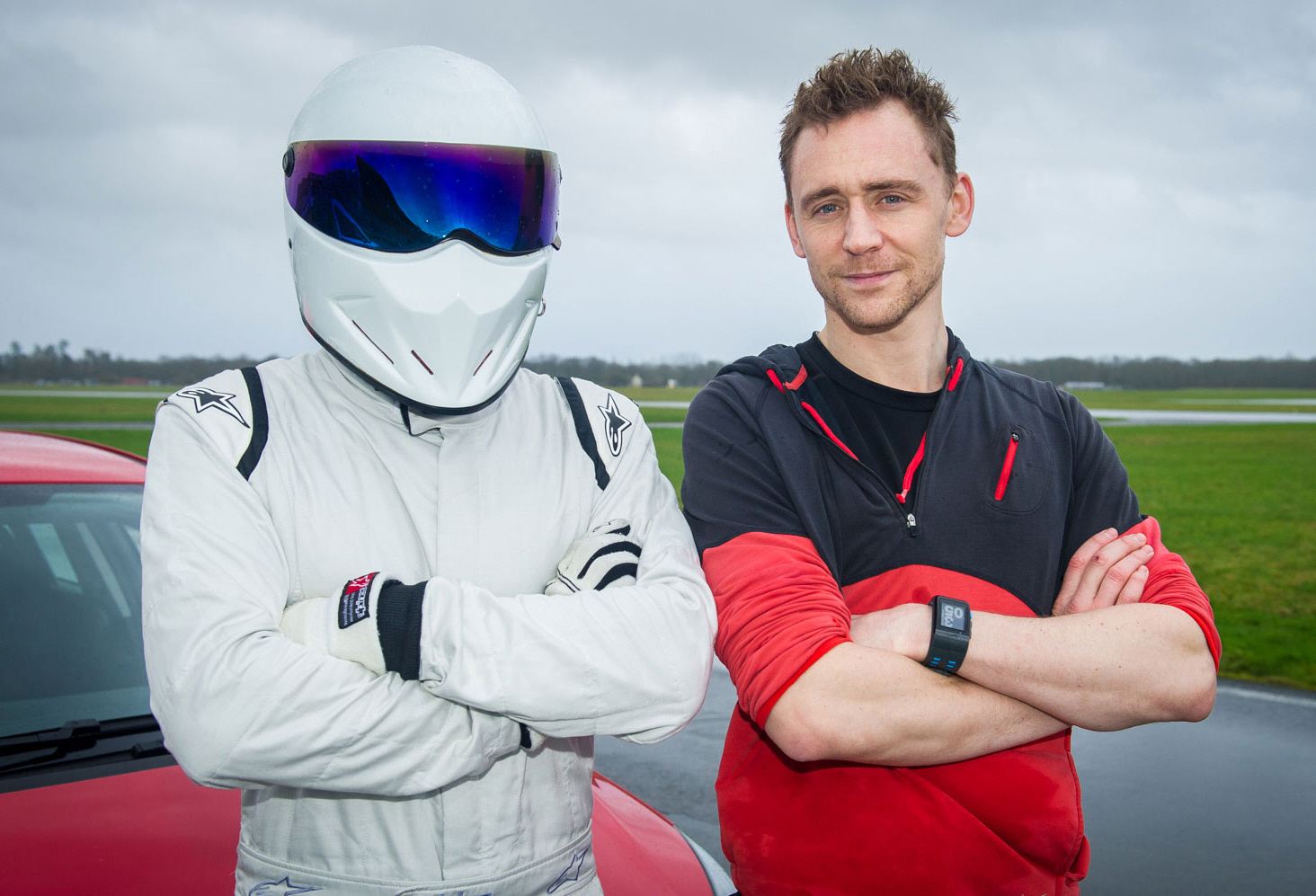 Other bloggers might not enjoy the fact that their Tom Hiddleston posts become the stomping ground for wild conspiracies and ridiculous rumors. Personally, I enjoy it. Tom Hiddleston is the human equivalent of an overeager puppy, so I find it endlessly amusing that Hiddles has ended up with this kind of obsessive fanbase. Anyway, as I previewed on Friday, Tom Hiddleston appeared on Top Gear. It was pre-taped and it aired on Sunday in the UK. I have to say… although I liked the manliness of Tommy's photos with the Stig, he was back to his puppy ways for the interview:
Tom Hiddleston on Top Gear (02/09/14) S21E02 from Hiddleston-Daily on Vimeo.
Lord, so much to discuss. First of all: THE GLASSES. Ordinarily, I'm a big fan of men who wear glasses, but for Tommy… they made him look A) so much younger and B) even dorkier than usual. For the interview, I think he should not have popped his collar up. But! I enjoyed his story about his first car and how he had for ten years. I also felt sorry for Tommy because he had to do his lap when it was, as the Brits say, "pissing rain." I HATED when he did the American accent, but I loved his impressions, as always.
And here's the behind-the-scenes stuff from Tommy's very, very moist lap. You get to see Tommy hydroplaning and driving in the grass! He takes off the helmet around the 2-minute mark and all of a sudden he becomes very hot.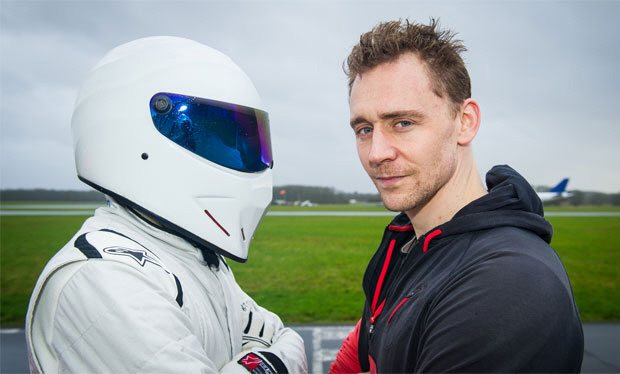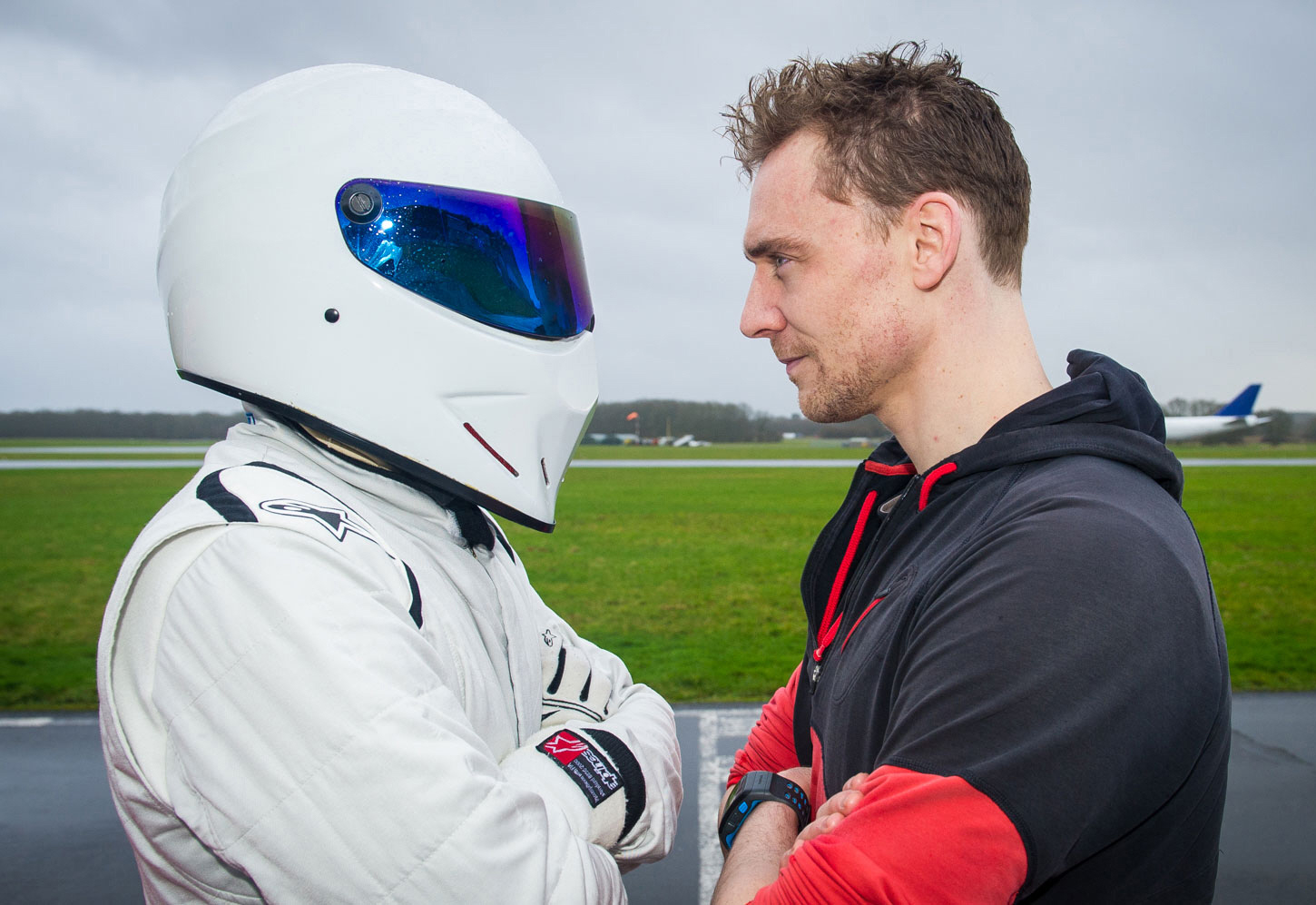 Photos courtesy of Top Gear.