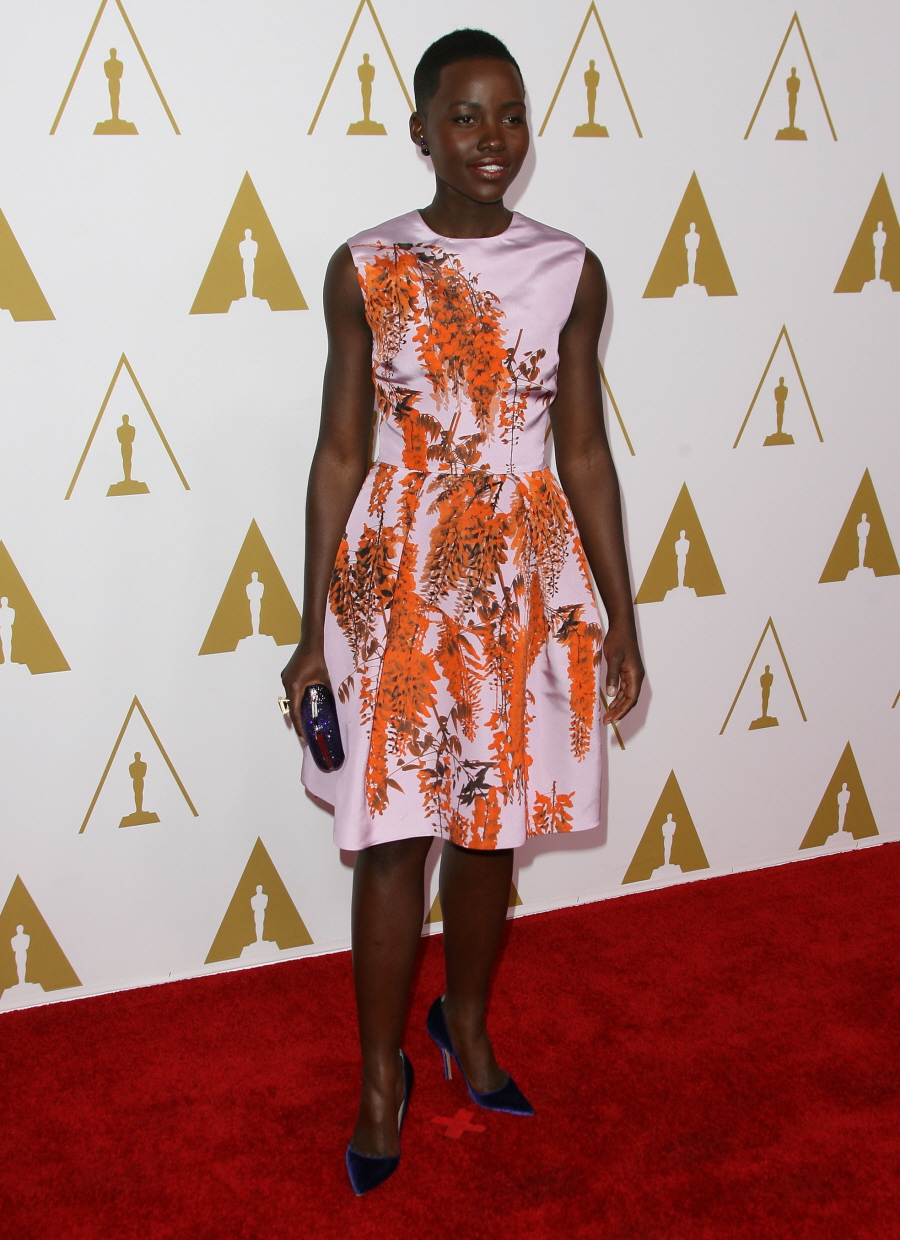 There's a lot of stuff that goes along with being an Oscar nominee. You have the actual Oscar campaign, you have all of those red carpets and, if you're a woman, more fashion dramz than you've ever known. You have to do a lot of press, you have to play nice with your fellow nominees, and you have to never, ever put one foot wrong. But I've always thought that one of the most fun experiences of being an Oscar nominee must be the yearly Oscar luncheon. There's press, of course, and a red carpet, but mostly you just get to sit in a room with all of the other people going through the exact same experience, and you get a nice meal too.
I'm breaking up the photos from the Oscar luncheon – which was held yesterday at The Beverly Hilton – into two groups. This group includes our favorite lady, Lupita Nyong'o, plus Amy Adams, Bradley Cooper, Pharrell Williams, Julie Delpy and Ethan Hawke. Hawke and Delpy are nominated for Original Screenplay for Before Midnight. This is actually the second time Hawke, Delpy and Richard Linklater have been nominated for Original Screenplay for their trilogy of films. It's pretty cool.
As for fashion… Lupita is wearing Christian Dior. Wow, Lupita's in the big leagues now, isn't she? When you're wearing Dior to the Oscar luncheon, you know you've arrived. I was trying to figure out if I would have hated this on Jennifer Lawrence… and the answer is probably "yes". This would have looked terrible on J-Law. But on Lupita… it works. It's not my favorite thing ever on her, but it works. Oh, and Amy is in an Elie Saab suit type thing. I like the design of it – you know I love a good trouser – but I think the red is too orangey. If this was a darker, more violet red, I would have adored this.
PS… Pharrell is still trying to make that hat work. How does that make you feel?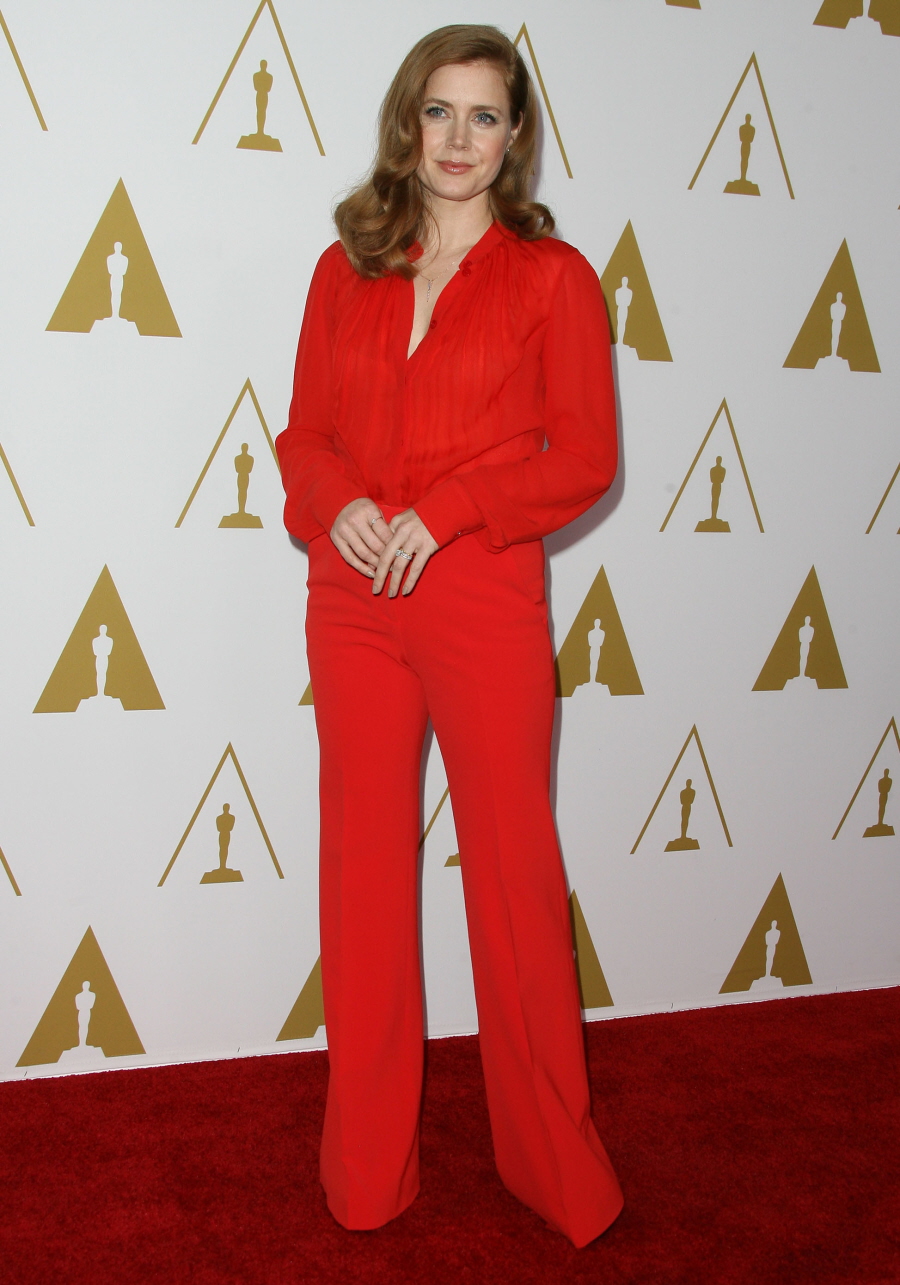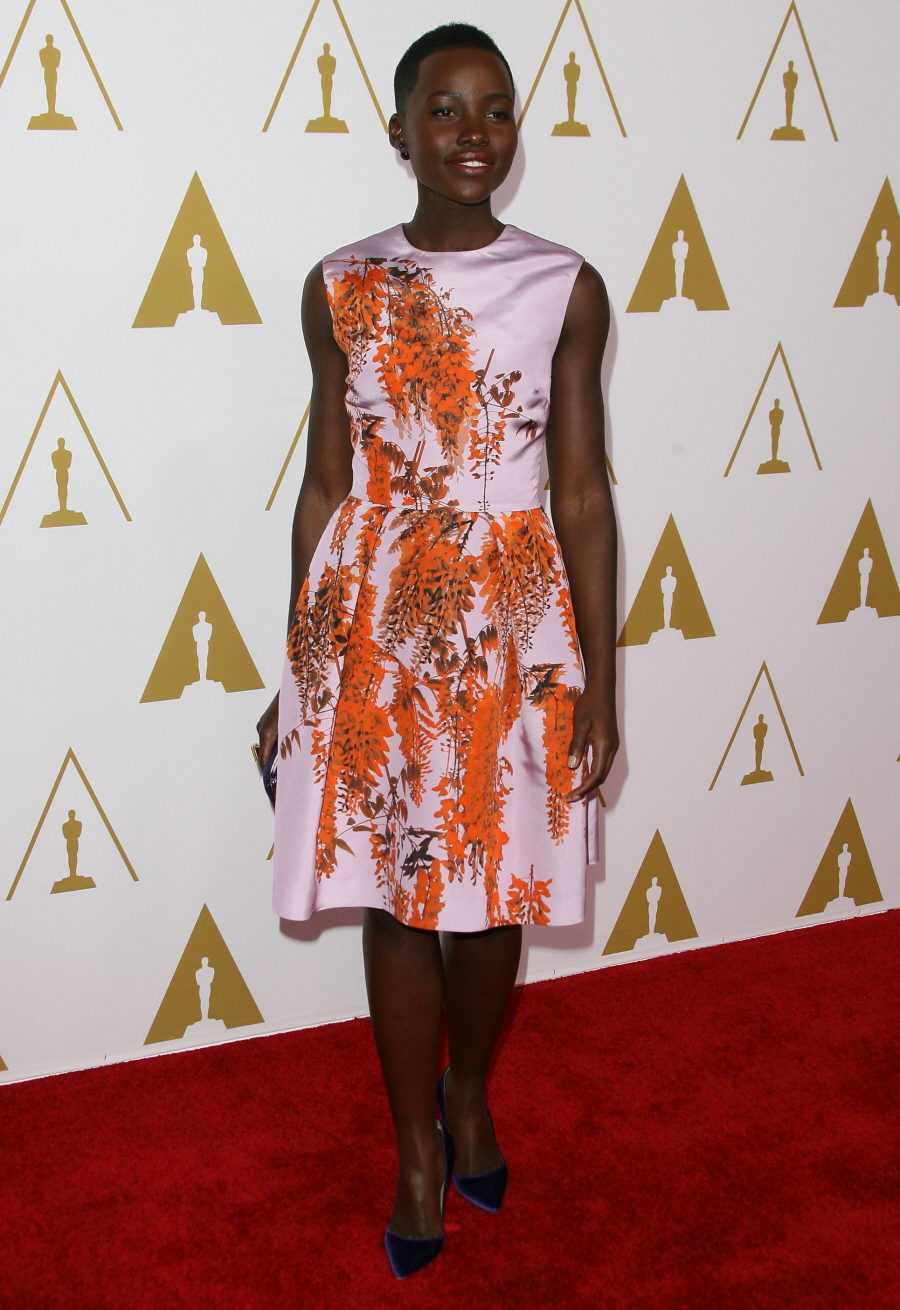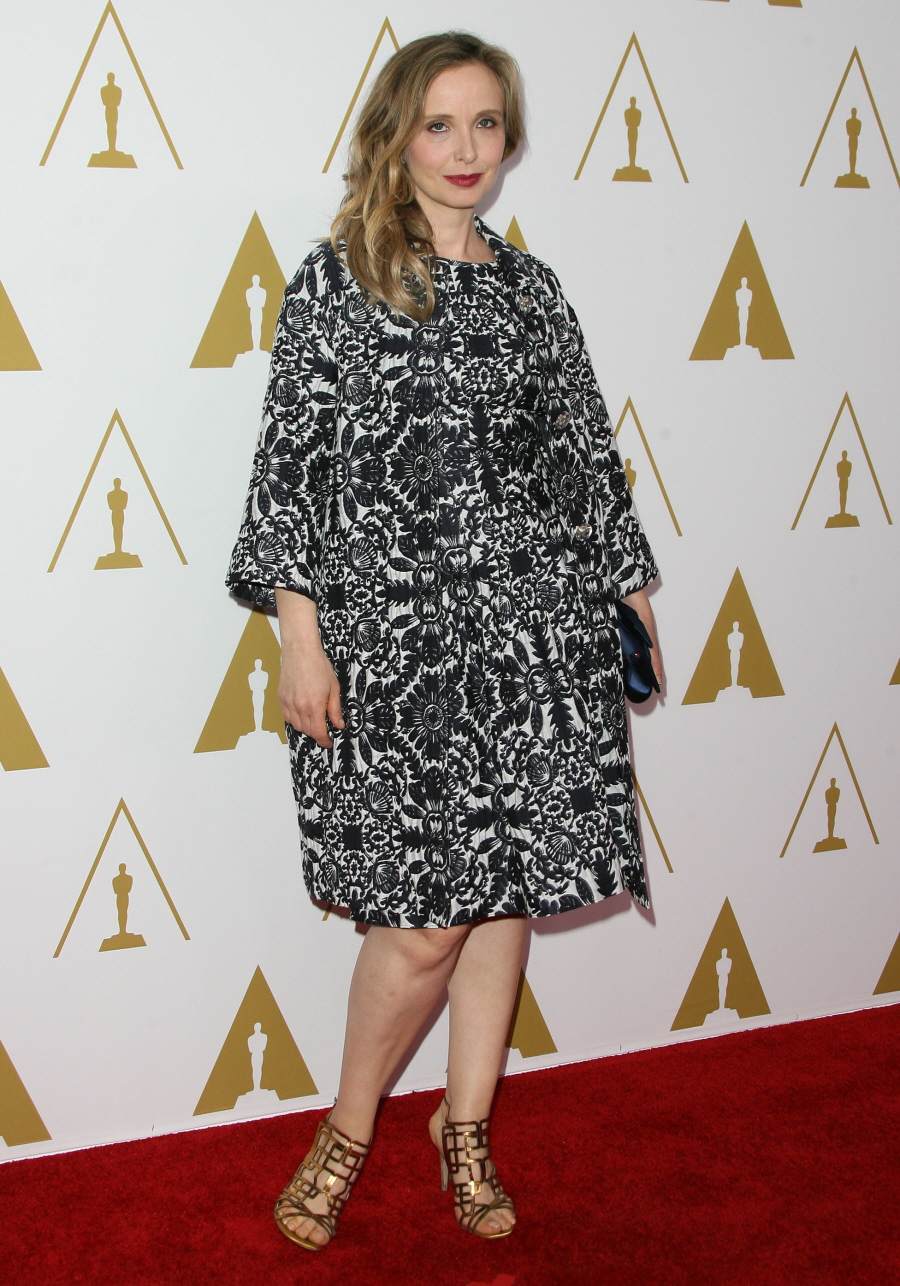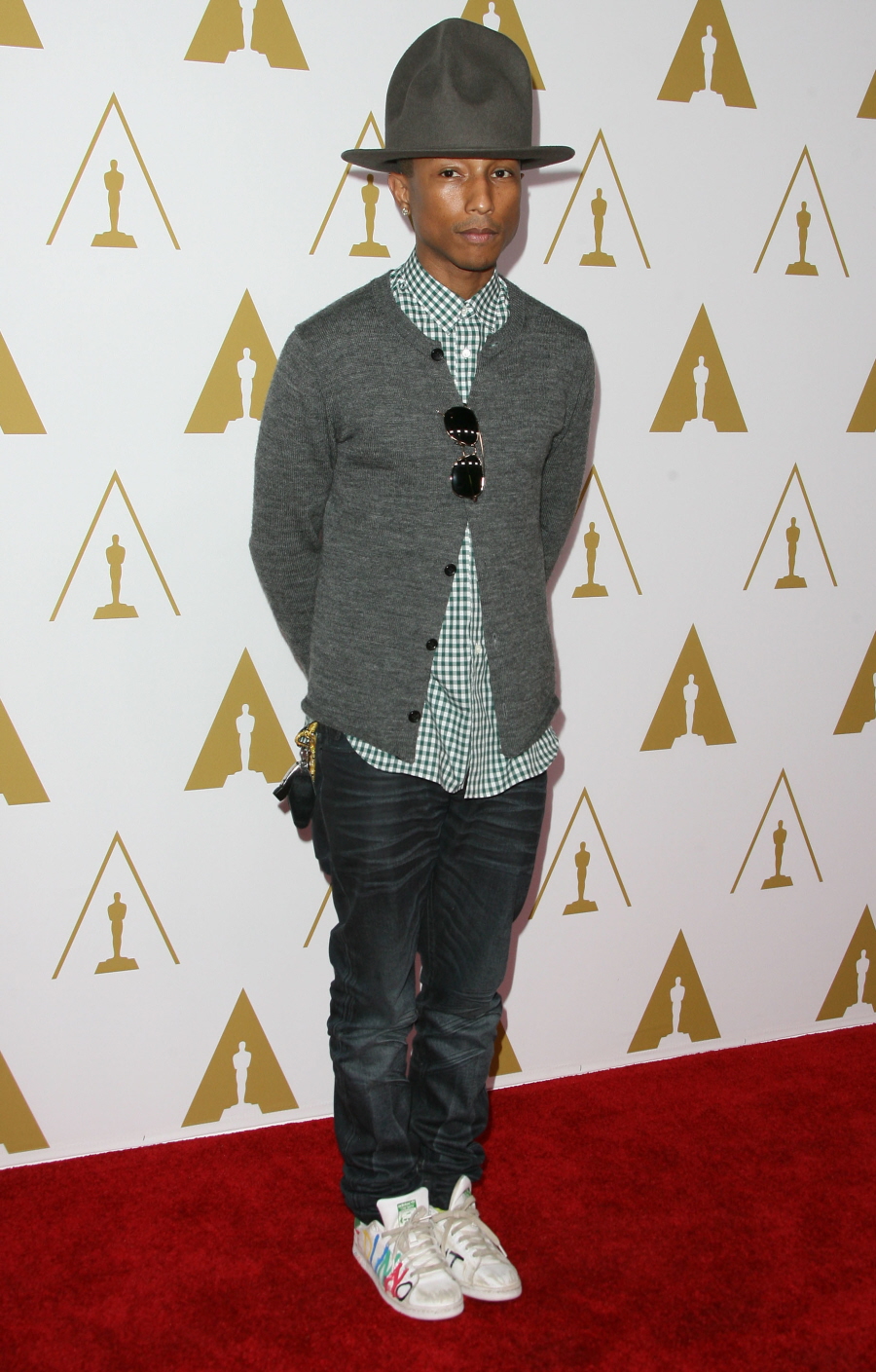 Photos courtesy of WENN.