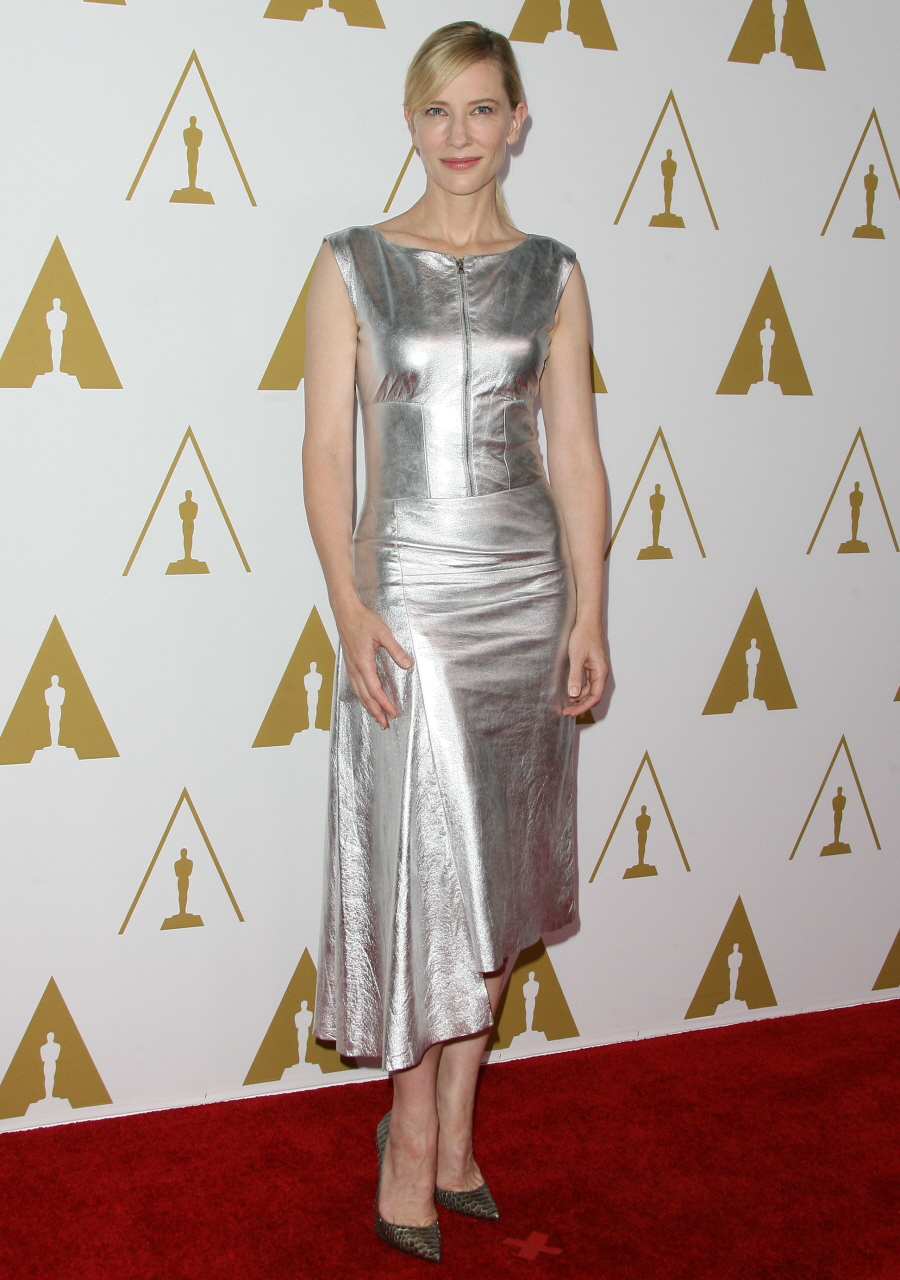 Here are more photos from yesterday's Oscar Luncheon at the Beverly Hilton. Several big names weren't in attendance… like, Jennifer Lawrence. Bedhead says J-Law is probably knee-deep in Mockingjay filming. I don't see any photos of Chiwetel Ejiofor either, which is depressing. I hope Chiwetel was there and he just didn't walk the carpet or something. I hate to think that Chiwetel isn't campaigning at all or enjoying his first Oscar nomination. And of course, no Michael Fassbender either. Fassy's in England, filming Macbeth. So… he has an excuse, I suppose.
I'm including photos of Cate Blanchett, Sandra Bullock, Meryl Streep, Jared Leto, Christian Bale (and his wife), Matthew McConaughey, Leonardo DiCaprio and Leo's Oscar-nominated BFF Jonah Hill. Is the Best Actor race a death-match between Leo and Matthew at this point? Ugh, that's depressing. If it's a head to head match up… I might have to give it to Leo.
As for fashion, Sandra Bullock wore this absolutely awful Stella McCartney (BELT!!!!). I would yell, but hopefully Sandy is getting this crap out of her system so that she can walk the Oscar red carpet looking stunning in something WAY better than this POS Stella McCartney. As for Cate, she wore Prada. I have a deep love for metallics on the red carpet, and I think this is a good, solid look. I'm not crazy in love with it, but it's decent. Cate really does seem to have lost her spark, I think that's what's been wrong in her recent red carpet appearances. Maybe it was losing her friend Philip Seymour Hoffman, maybe it was the Woody Allen awfulness.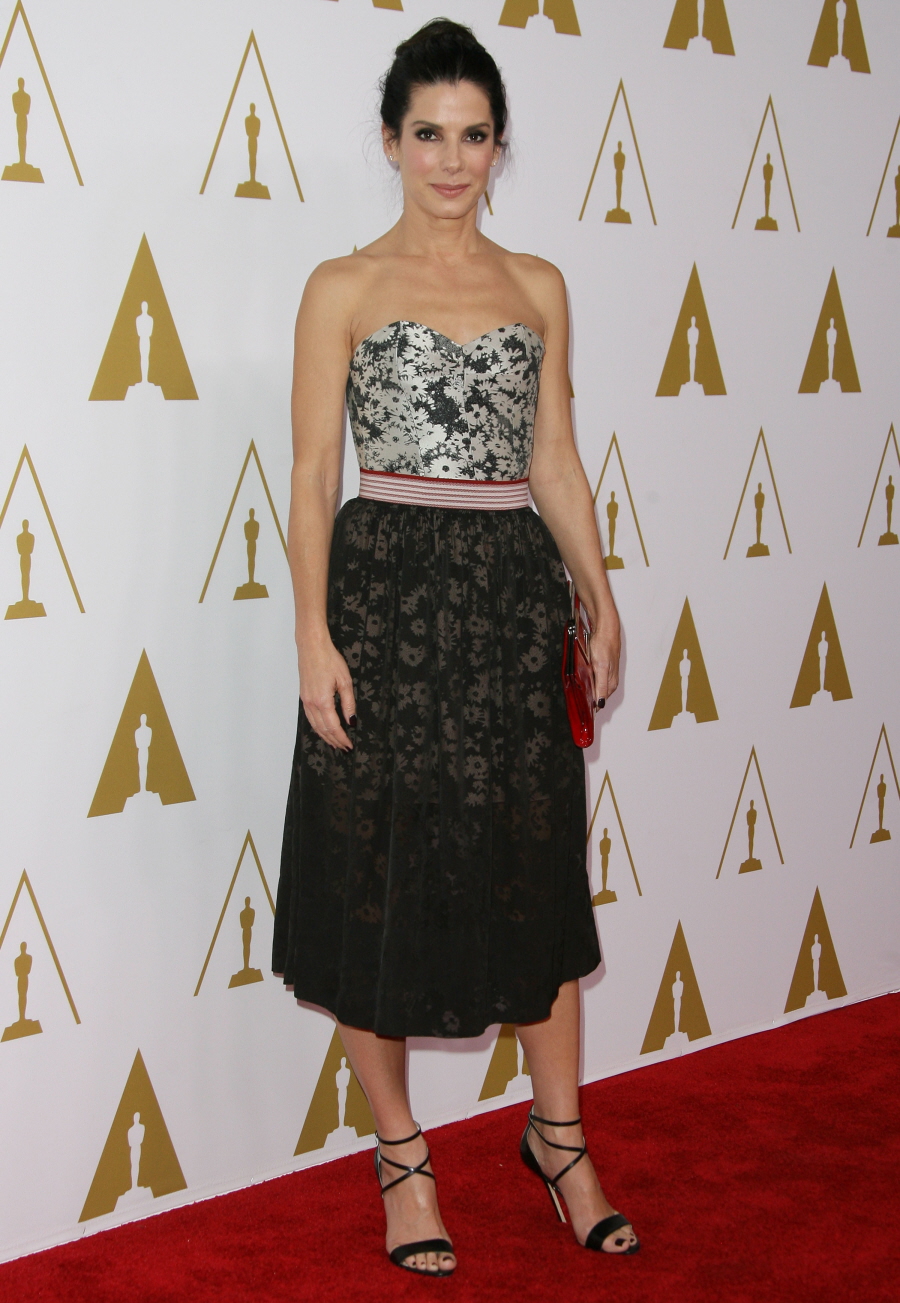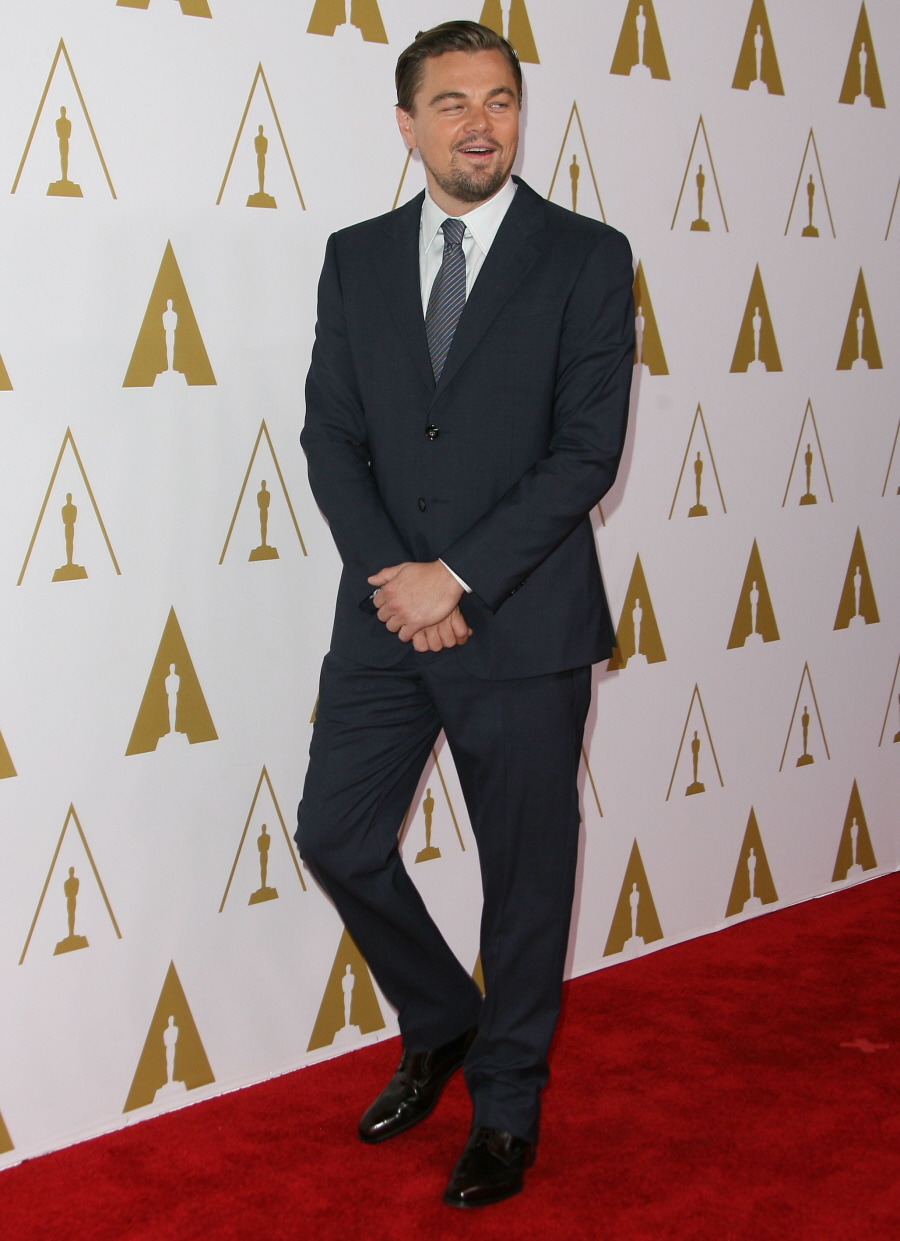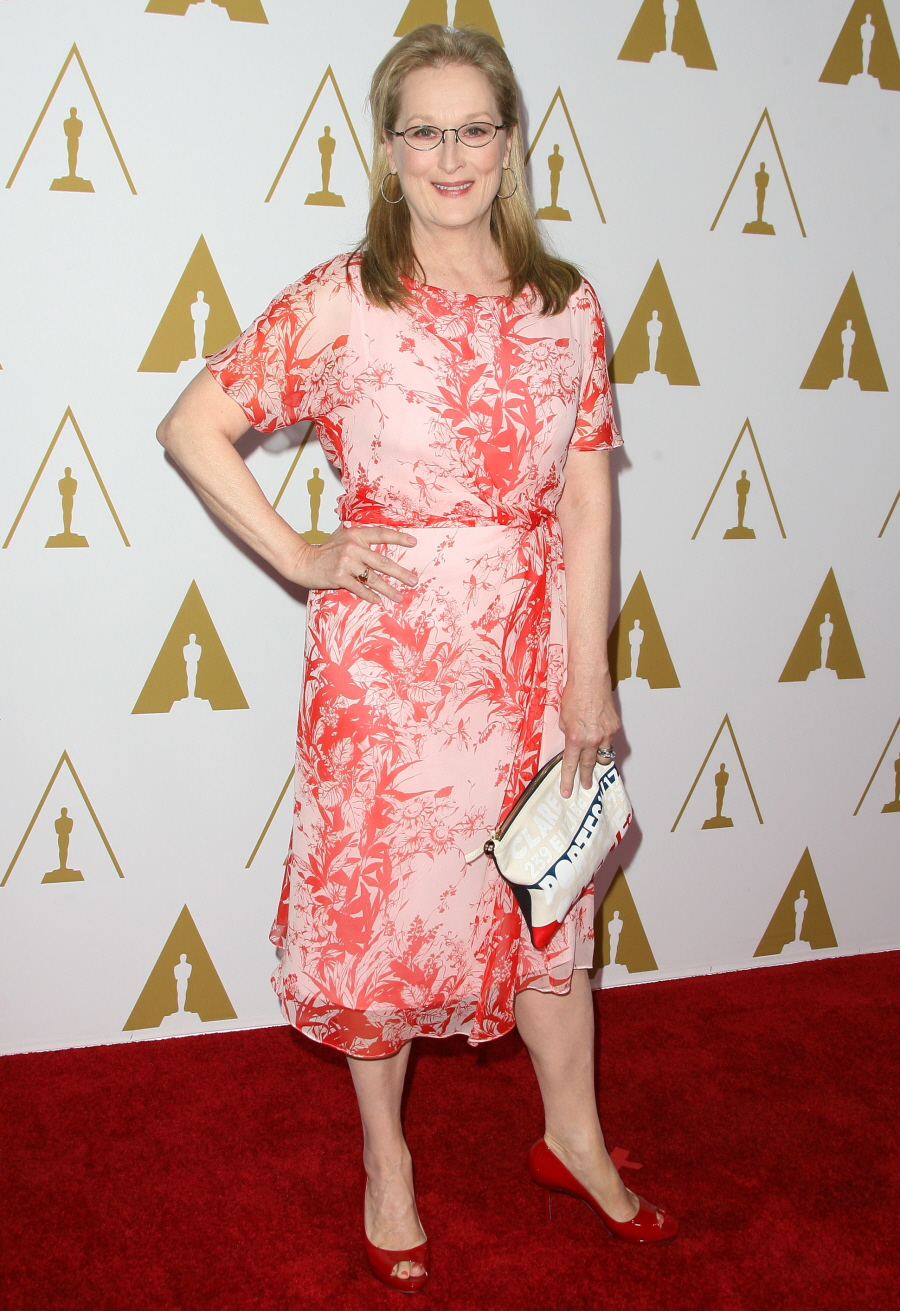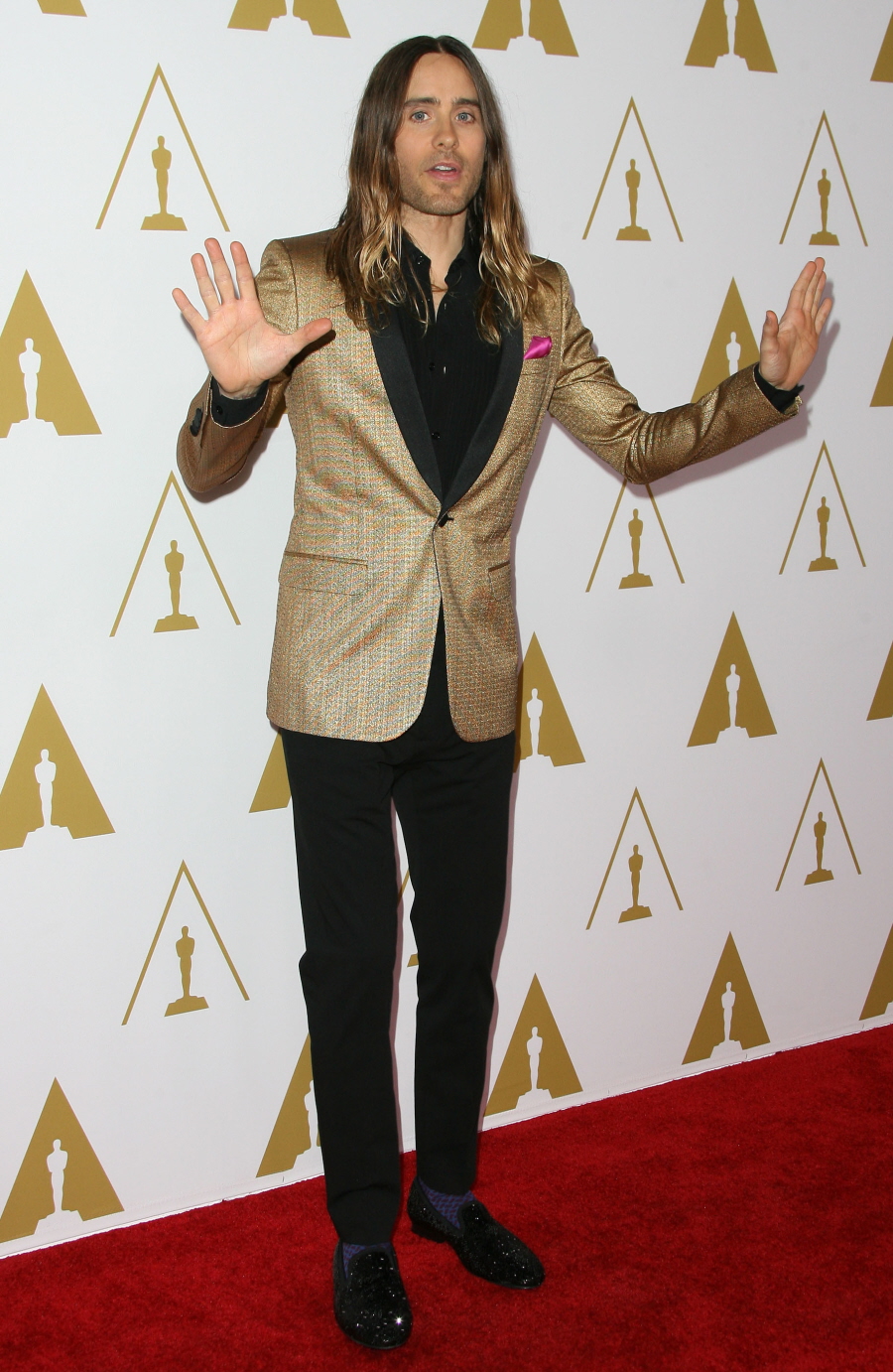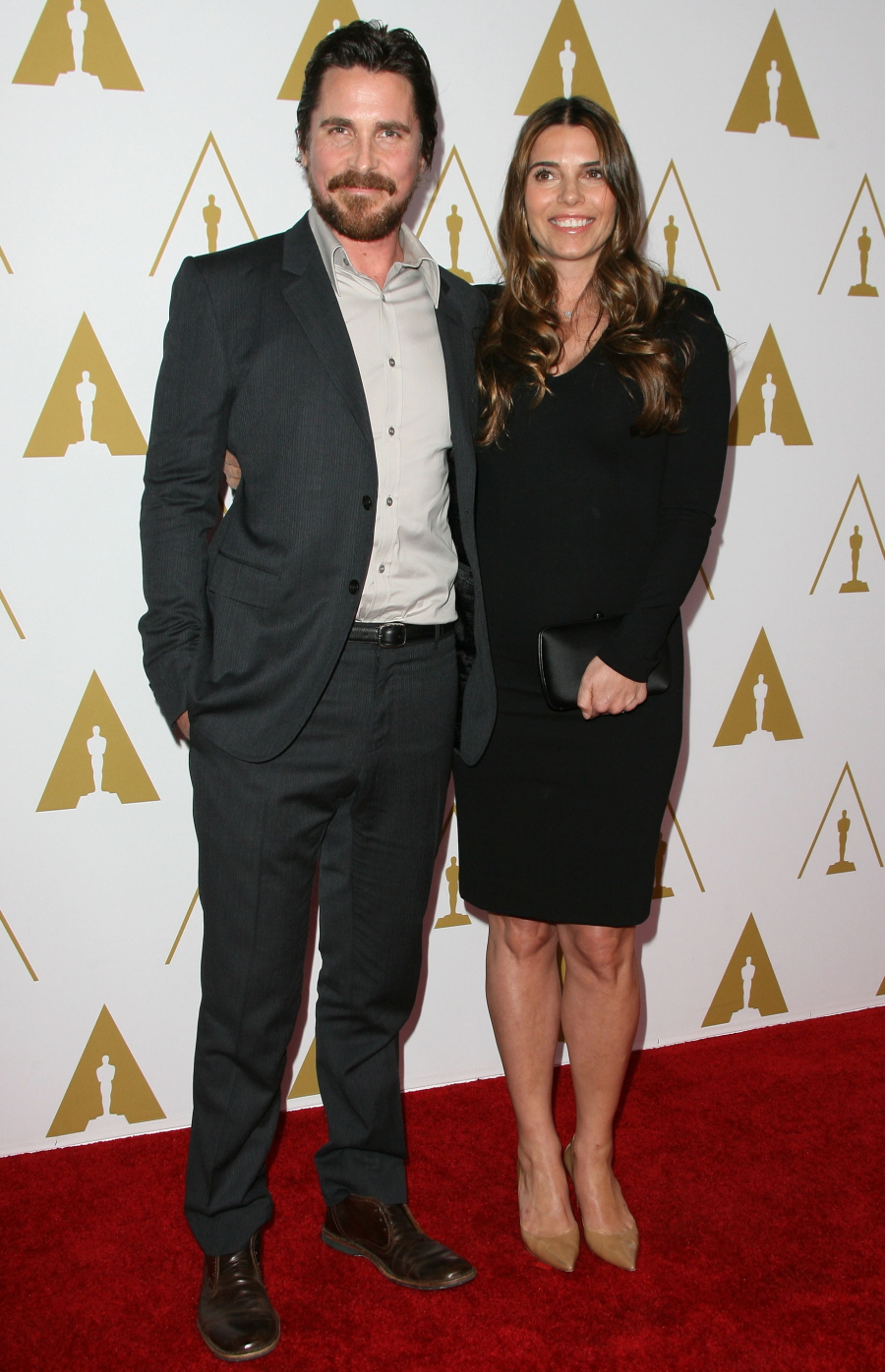 Photos courtesy of WENN.