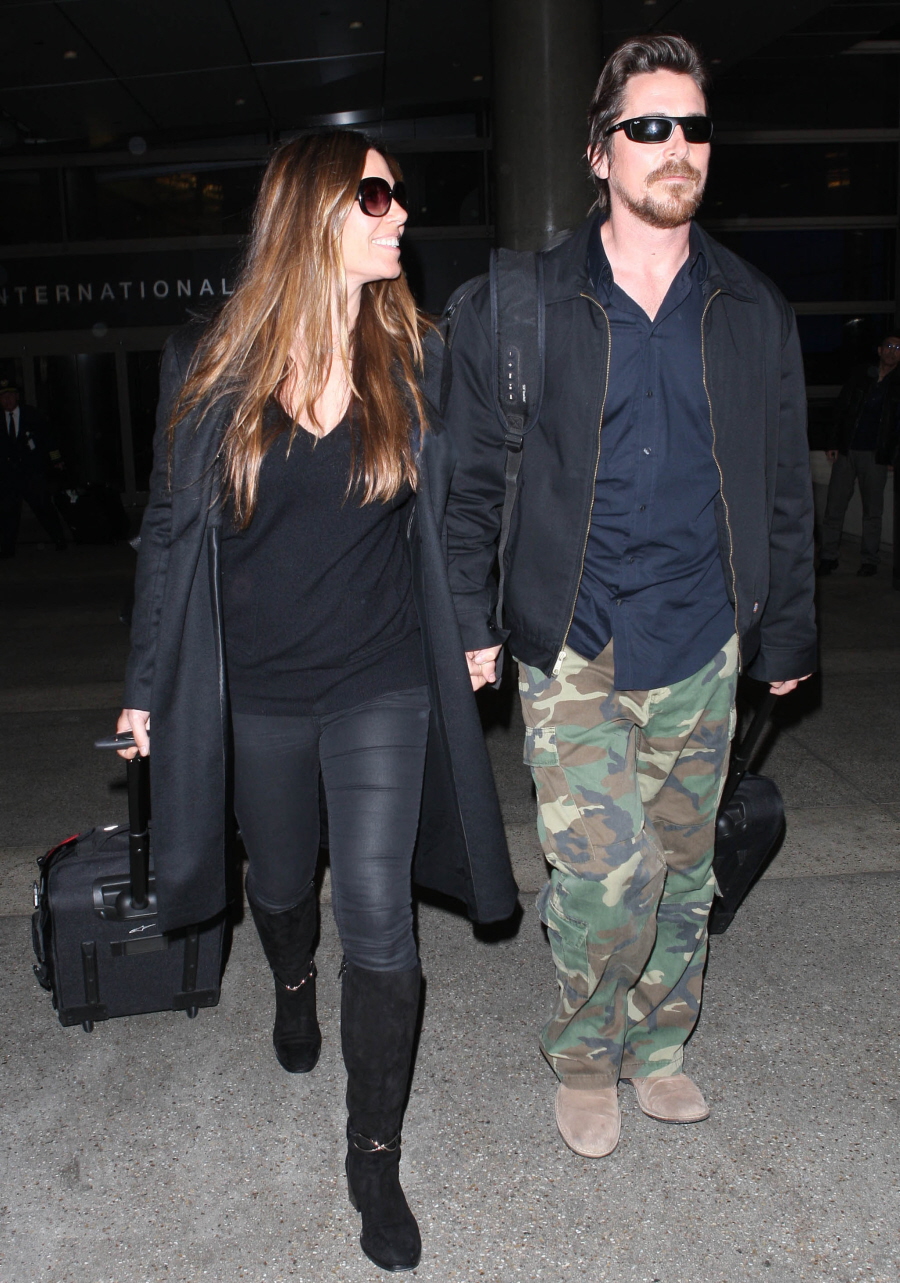 Here are some photos of Christian Bale and his wife Sibi arriving in LA after a long weekend in London, where they attended the BAFTAs together. I wanted to talk about Christian because… well, we have barely discussed him at all in months. Which is weird, right? I mean, we talk about him in association with other people, but mostly it's been all quiet on the Bale front.
It's strange because Christian is the lead in one of the biggest films of the awards season, American Hustle, and he's promoted the film off-and-on for months. He's given interviews, he's done red carpets and press conferences and yet… there hasn't been any news. He's managed to get another Oscar nomination (for Best Actor) and yet all of the attention has been going to Bradley Cooper and Jennifer Lawrence (and a bit to Amy Adams). I feel like the hype around Hustle is all wrong – I walked out of that film mostly impressed with Bale (that's the most I've ever liked him) and with Jeremy Renner. I thought Bradley was overwrought and J-Law's part was overhyped and showy.
Anyway, I just thought I would point this out: Christian Bale has pretty much run the most quietly effective Oscar campaign this season. He hasn't made any news, he's fulfilled all of his PR obligations, he attended film festivals and he's attended all of the awards shows he was nominated for. He got his Oscar nomination and I think that is enough for him. Part of it is that he already has an Oscar, so there's no "hustle" for that big prize anymore. And part of it may be that Christian really doesn't want to campaign this time around. He's happy promoting the film, but he's not interesting in shaking hands and doing a lot of extra stuff for an award. It's like he's found the perfect balance between "Michael Fassbender/publicly declaring that he won't campaign" and "Leonardo DiCaprio/actively coming to play and kissing all the babies." I call it "professionalism".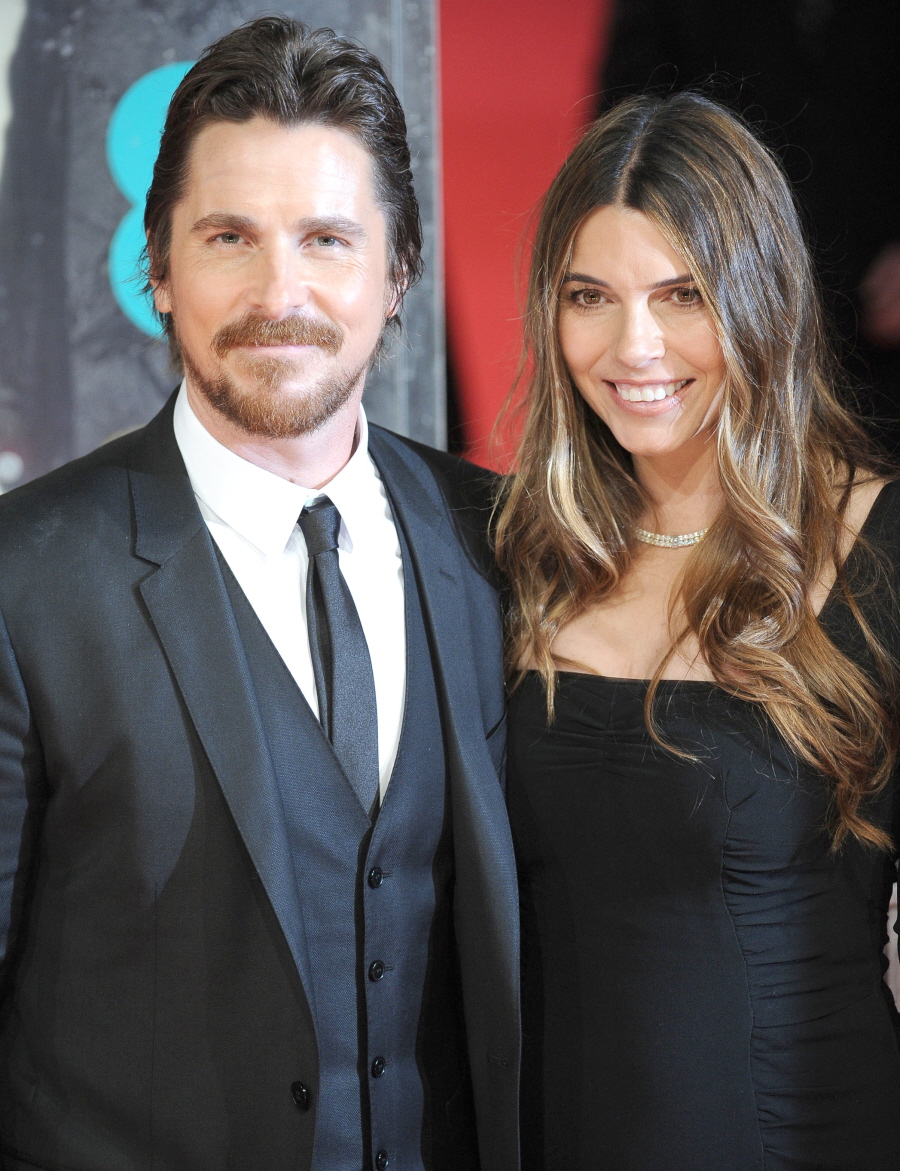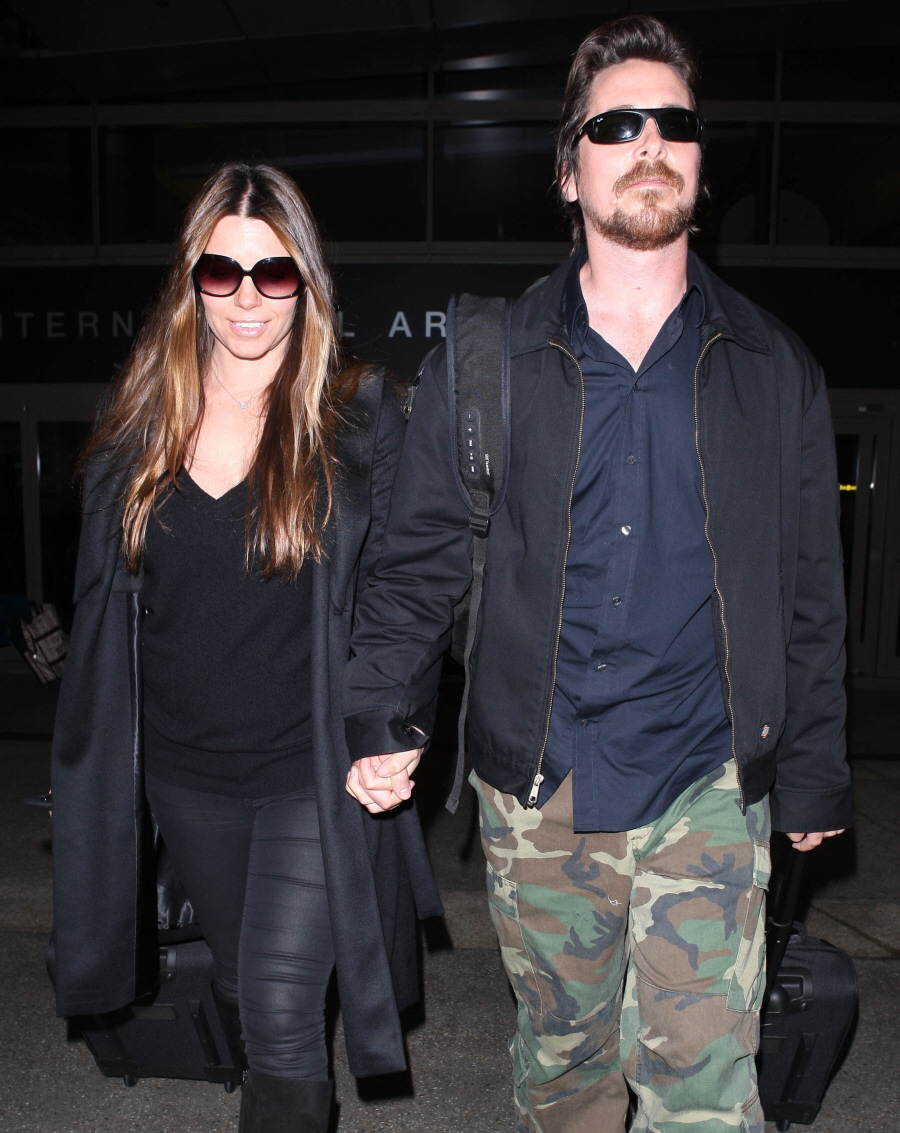 Photos courtesy of Fame/Flynet.