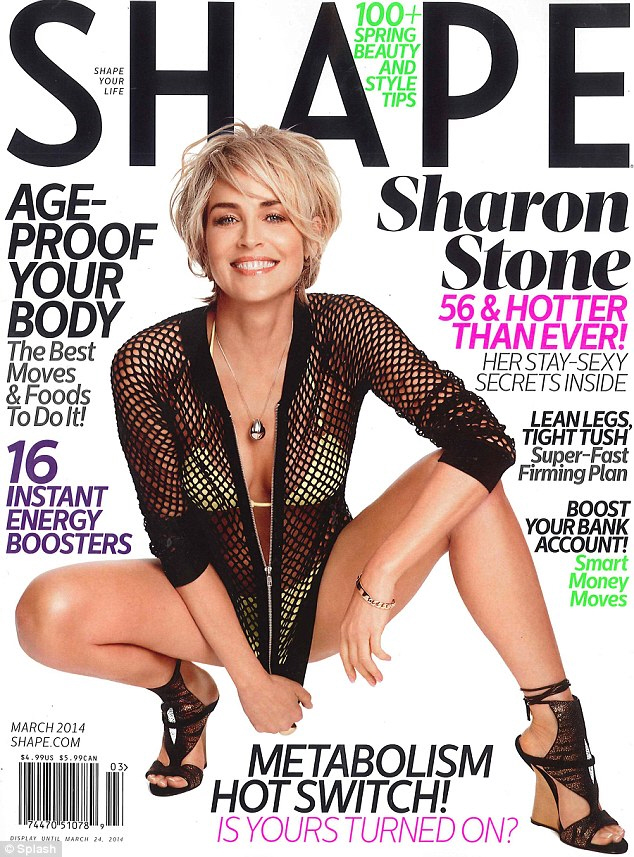 I used to think Sharon Stone was aging naturally and well. But then many of you claimed that Sharon's appearance isn't merely about good genes and healthy living – many believe she's undergone some quality face work over the years. I'm sort of at that point with Sharon too – I believe she's had some work done and I believe the work has been astonishingly good. Anyway, Sharon covers the new issue of Shape, and at 56, she's still comfortable enough to wear a bikini on the cover. I could not and I'm decades younger than her. In the interview, Sharon talks about plastic surgery, aging and how she's never had any face work done. Do you believe her?
Aging gracefully: "This idea that being youthful is the only thing that's beautiful or attractive simply isn't true. I don't want to be an 'ageless beauty.' I want to be a woman who is the best I can be at my age."

Is she really saying she's never had work? In her new cover story, she touches on the fact that many surgeons have tried to get her to go under the knife for a face-lift. Her biggest concern with plastic surgery is that everyone is starting to look the same. "We've got 400,000 girls with beachy blonde hair, the same nose, gigantic lips, implants in their cheeks, and little Chicklets for teeth. Are they really prettier?" she says.

She wasn't always confident: "There was a point in my 40s when I went into the bathroom with a bottle of wine, locked the door and said, 'I'm not coming out until I can totally accept the way that I look right now.' And I examined my face in the magnifying mirror, and I looked at my body, and I cried and cried and cried. Then I said to myself, 'You're going to get old now. How do you want to do that?' And I thought, 'I'd like to age like a dancer.' I want to keep my body in shape like that. I want to do the work. I like to dance and stretch. And I like going to the gym."

Her workouts: "Every time I exercise, I do something different based on which areas need to get in motion," she says. She credits her physique to total-body stretches, strength training, yoga, and dance. She proves you can fit in a workout anywhere, and we mean anywhere. "Sometimes I do a series of standing leg lifts and circles in the tub, using the water as resistance."

She loves meat but she doesn't drink: "I like porterhouse steak, rib-eyes and New York strip. This works for me because I have very low cholesterol and low blood pressure. It's not good for everyone; you have to talk to your doctor about that. I also eat fish and cheese. I like clean food prepared as simply as possible. I used to love wine, but I don't drink at all now. I think, at a certain point, it's better for women not to have any alcohol because it can make your face, breasts and midsection get very bloated."

She likes who she is now: "I'm not trying to make myself look like a girl because I'm not a girl anymore. I'm very happy about being a grown woman. I think there's a lot of sexuality, and glamour, and allure, and mystery to being a woman that you just don't have when you're young."
[From The Daily Mail & Shape]
I stopped drinking for similar reasons several years ago, although now people think that I'm, like, an alcoholic on the program. No. I'm just vain and I hated the way alcohol was making me puffy, tired and irritable. But I don't eat anywhere near as much red meat! Goodness. Some people can eat a lot of steak, and while I do crave red meat a few times a month, I can't do it all the time.
As for the plastic surgery… well, she's never confirmed that she's had work done and she doesn't seem to be explicitly saying that she's NEVER had work done, so what we're left with is some sort of oddly worded half-denial. I think if you have to play that fast and loose with the wording, you might as well admit you've gotten some subtle, quality work.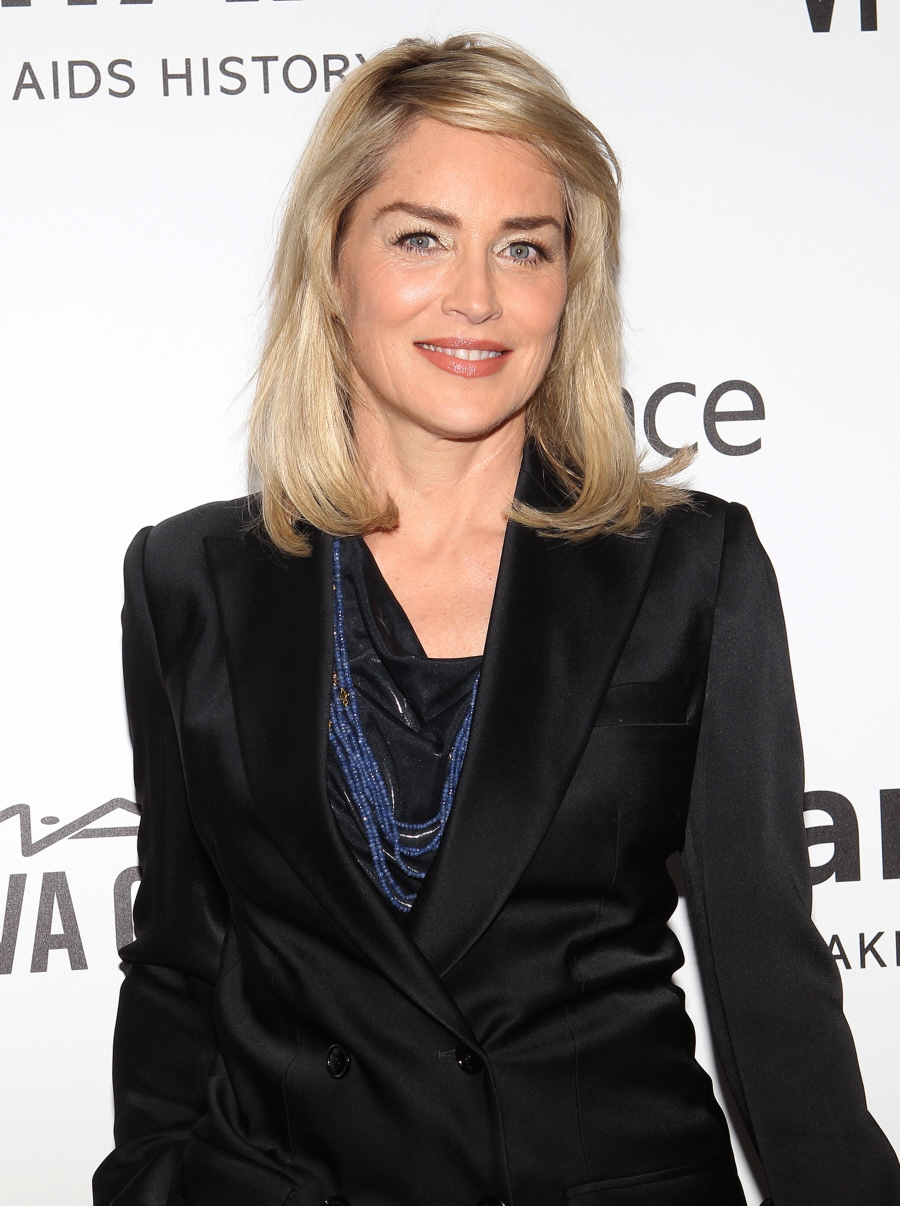 Photos courtesy of Shape, WENN.