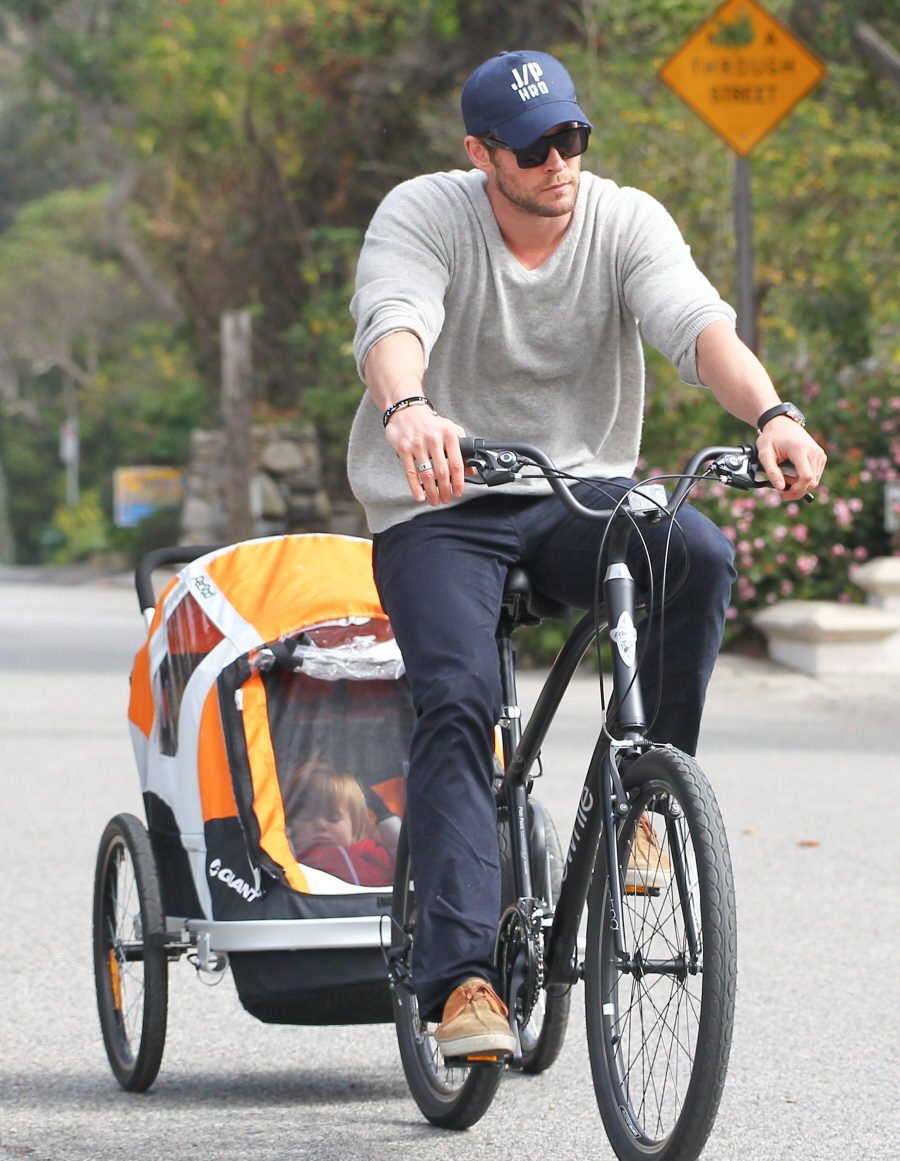 Here are some photos of Elsa Pataky and Chris Hemsworth in Malibu. These are two different photo sets – Elsa was grocery shopping with a woman I believe to be Chris's mom, while Chris took his daughter for a bike ride with one of those attached baby carrier things. Chris does not look happy about being pap'd, and I feel for him… but he should talk to his wife about that.
As for Elsa, we've literally had new photos of her available every other day for like three weeks. Is she calling the paps or do they just know where to find her? That's the question. Like, I'll give her a pass when the paps photograph her at grocery stores, because I believe the paps hang out at Whole Foods and Ralph's waiting to see which celebrities need to do some grocery shopping. But Elsa gets photographed everywhere she goes these days. It's definitely suspicious.
Considering how Elsa and Chris's families seem to be camped out in California with them, I suspect that Elsa is due sooner rather than later. She's carrying very well, and I think she's probably due in the next month or so. Or hey, maybe Chris and Elsa just like having their extended families around. I think that's true too. Also: do you think they'll go to the Oscars? Maybe Chris will be invited to present. It could happen.
PS… I think someone finally said something to Elsa about those stupid belts she was wearing, because in all of the photos from the past week, NO BELTS.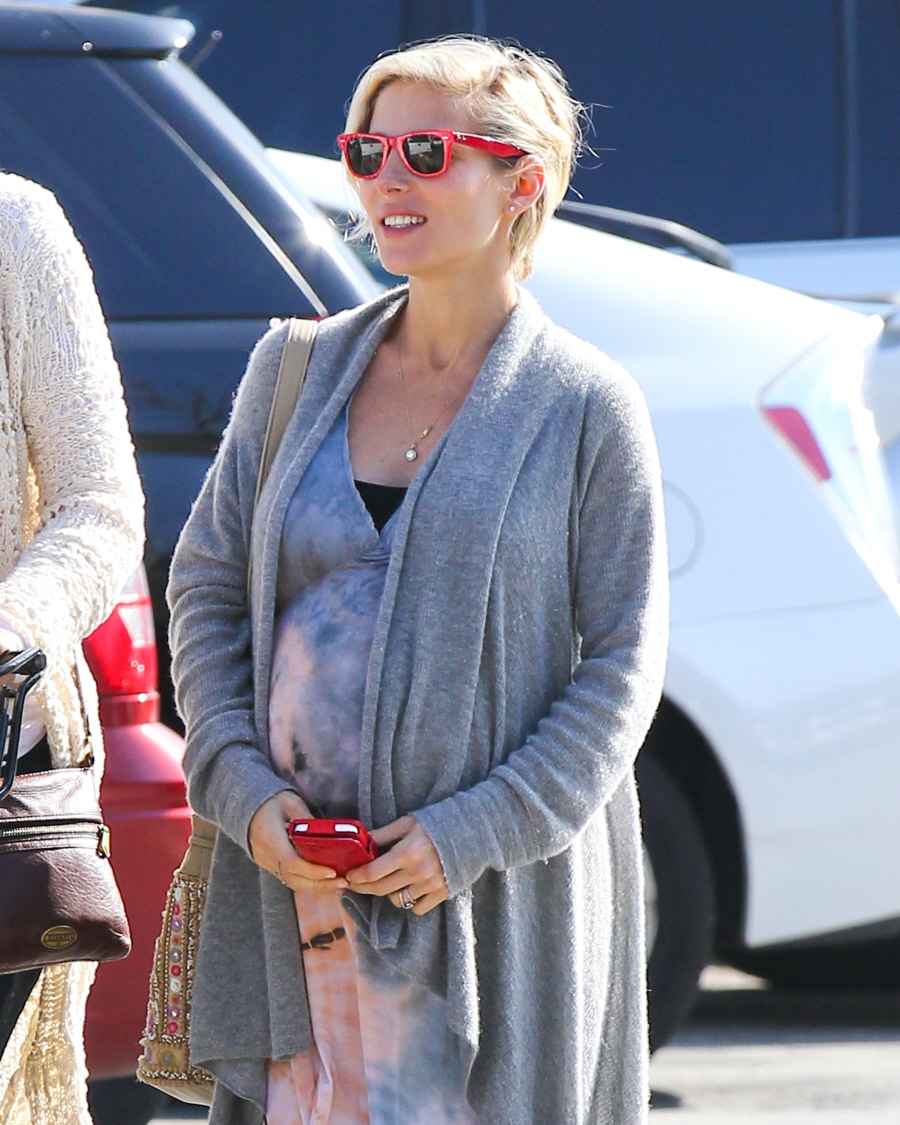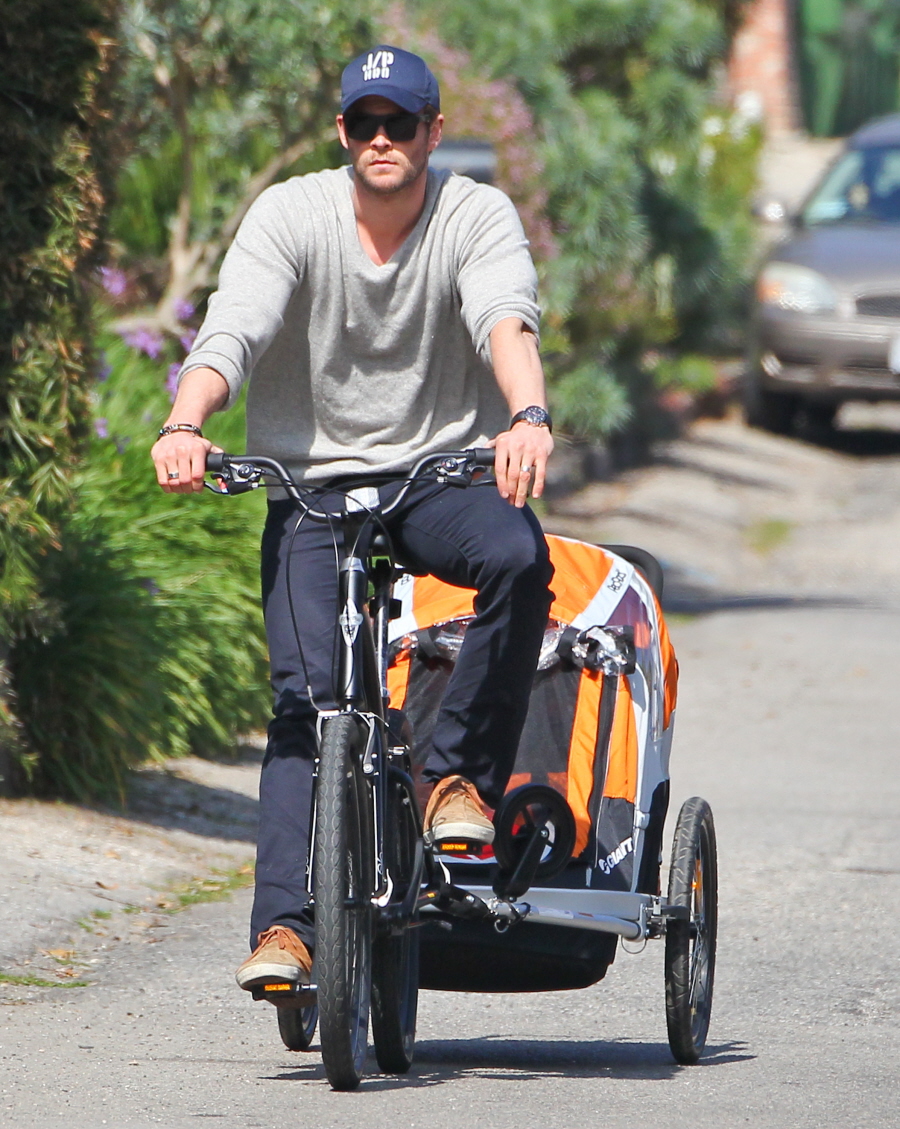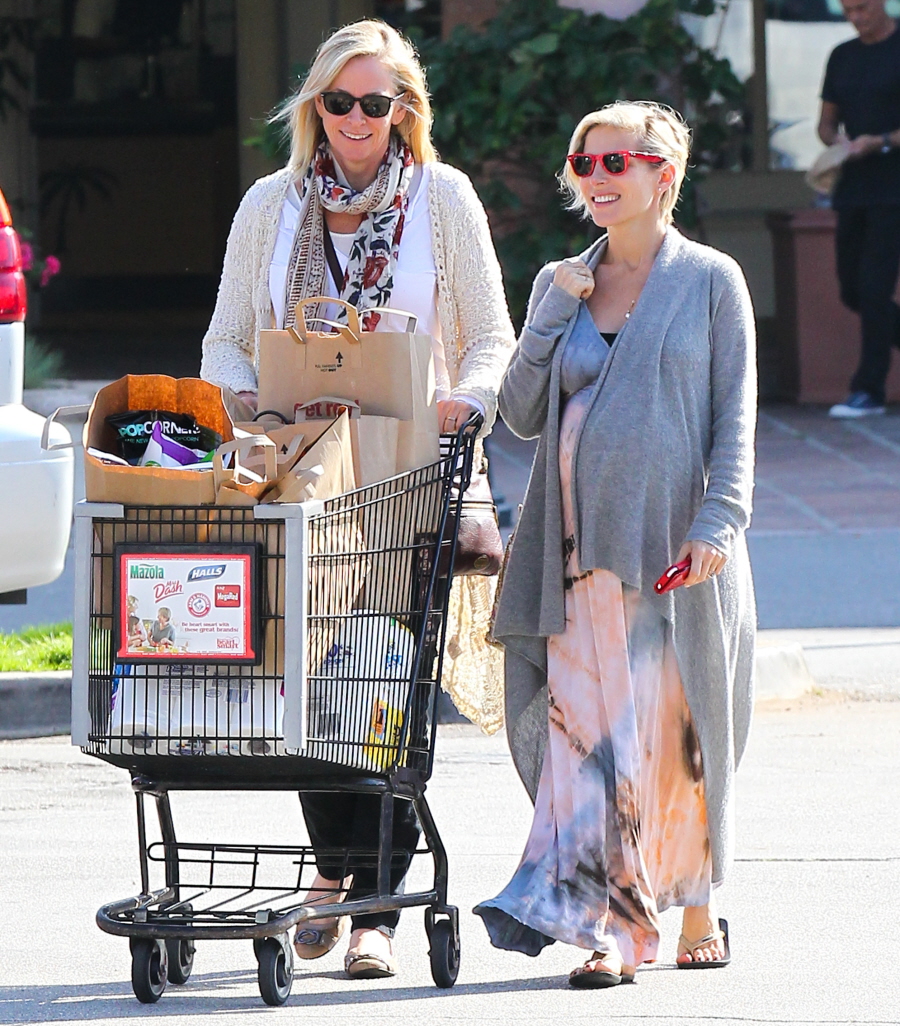 Photos courtesy of Fame/Flynet.