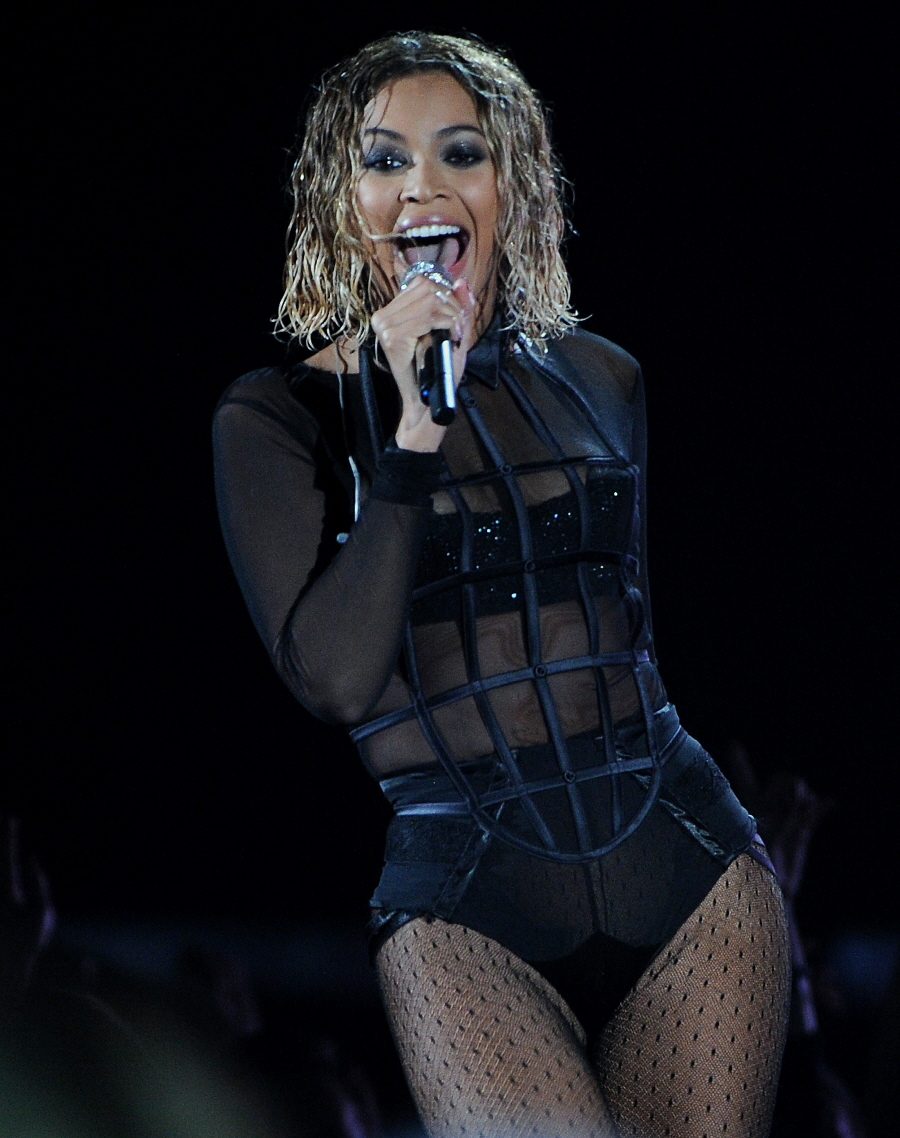 Shortly after the Grammys this year, the fashion designer who dressed Beyonce gave an interview in which he claimed that Bey is currently "smaller than a size 4." This was heavily debated. It's not that any of us think Beyonce is not in shape – she is. That is without question. But Bey has always had curves and she almost always embraced those curves as a positive. That being said, over the course of the last year, she has lost weight and her curves have been downsized. Some of you think it was lipo. Some of you think that it was just diet and exercise. But can we agree that she probably isn't a size 2? Or is that too controversial? Anyway, Star got the skinny (!) on how Beyonce lost the weight:
Beyonce's flawless size-two body made jaws drop at the Grammys, and Star has uncovered exactly how the diva got in the best shape of her life.

Sources say Beyonce relied on trainer Marco Borges' plant-based diet, nixing all bread, pasta and sugar, instead opting for salads and veggie-based soups. But Queen Bey's main trick for a royally amazing figure? Zero food between 8 pm and 8 am.

"Beyonce dances every day, so all she does on top of that is three minutes of squats, around 100," reveals the insider. "She does them until she's out of breath and almost collapsing, but that's exactly how she gets that butt."
[From Star Magazine, print edition]
After she gave birth to Blue Ivy (cough), Beyonce talked a lot about what she was doing to drop the pregnancy weight, and she made it sound like she started training and working out just weeks after giving birth. So, I don't doubt the dancing/squat part of this story. As for the "no food between 8 and 8" thing – I've heard that rule before. I couldn't follow it because I get up early and I like a decent breakfast (a banana and yogurt, most days), but I do try to not snack in the evenings.
I'm also including some photos from Beyonce's performance at the BRIT Awards. Her dress was designed by her tour costume designer, Vrettos Vrettakos, and she wore $2 million in Lorraine Schwartz diamonds. I could swear that there's a girdle under that dress.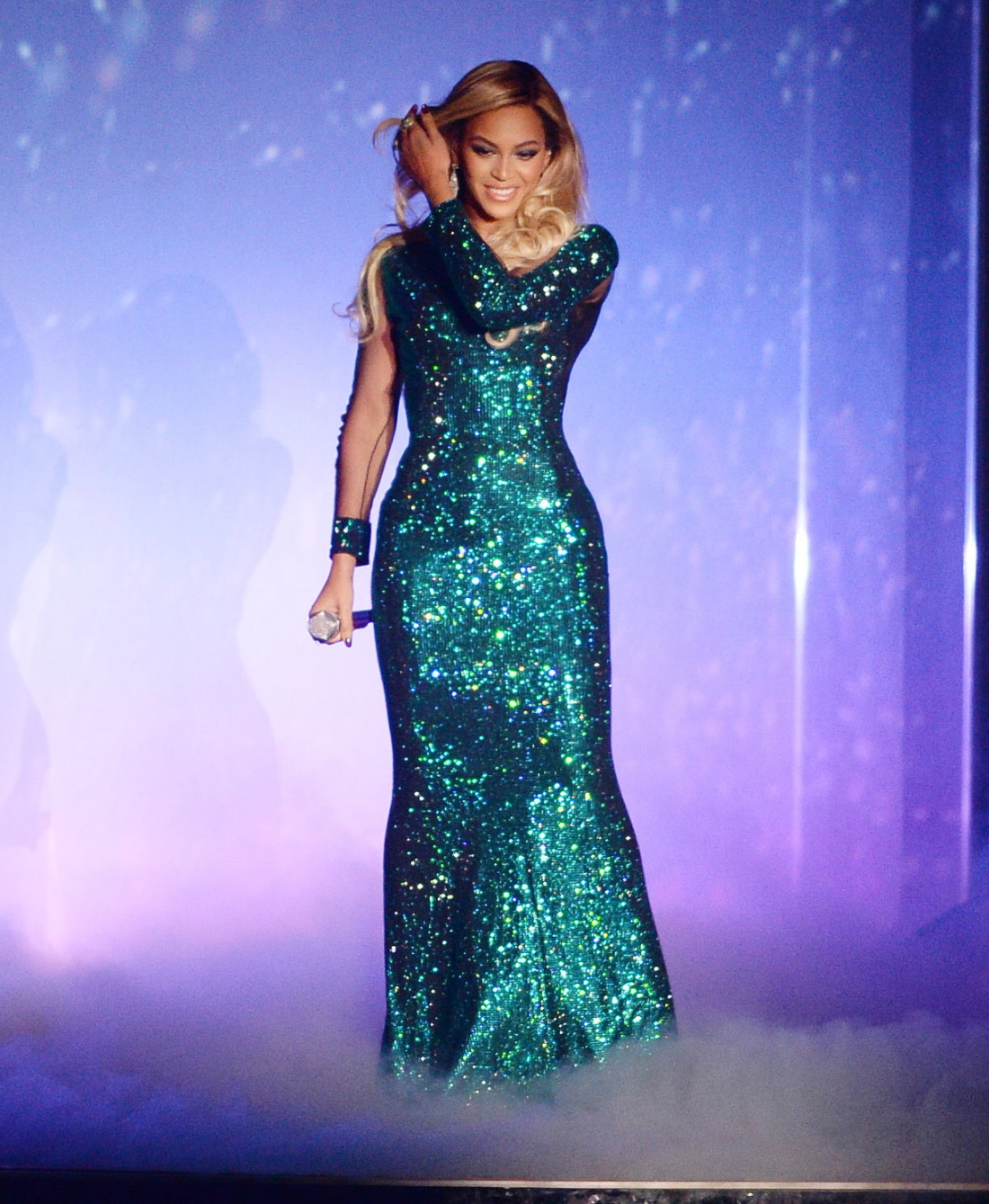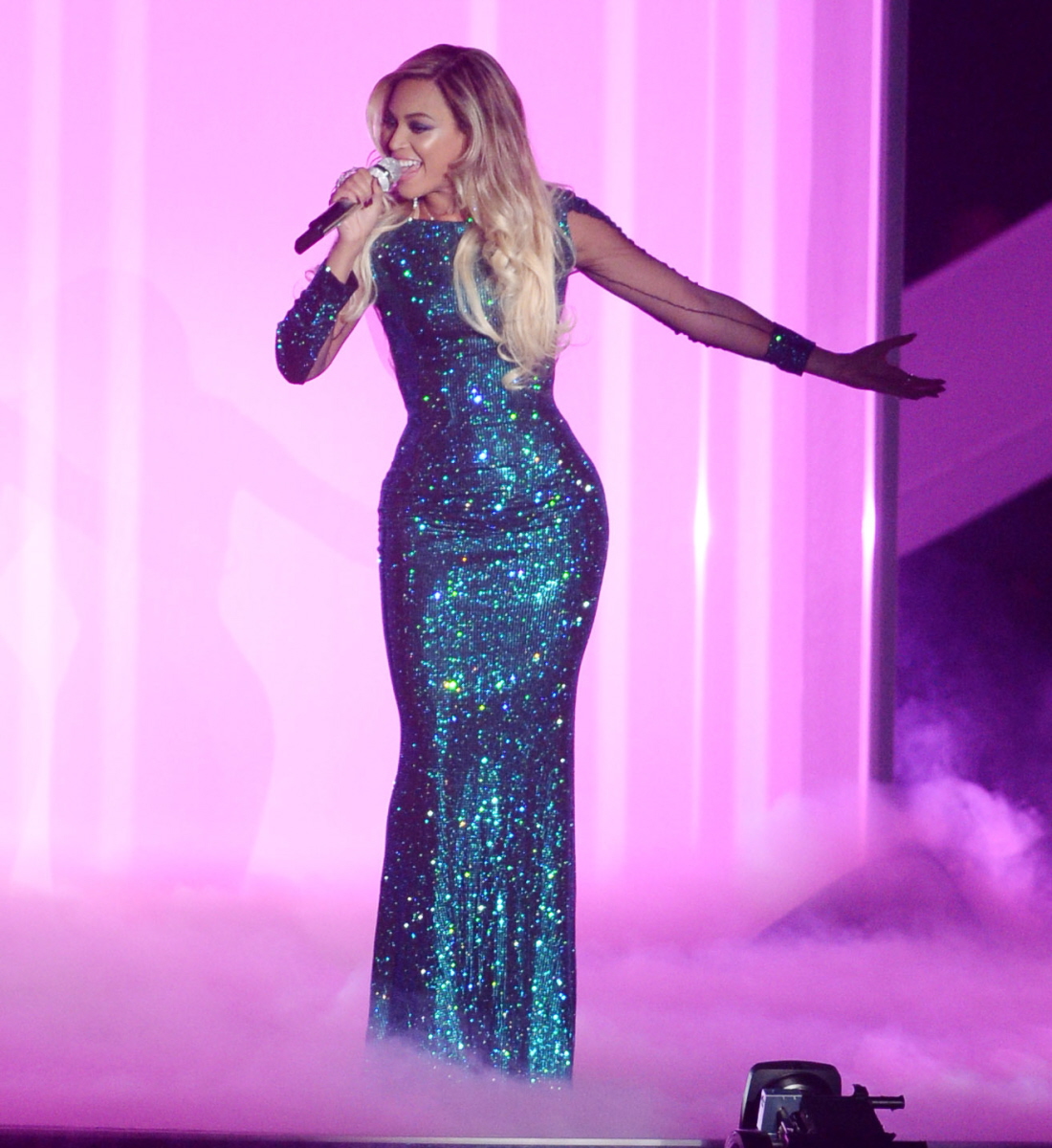 Photos courtesy of WENN.