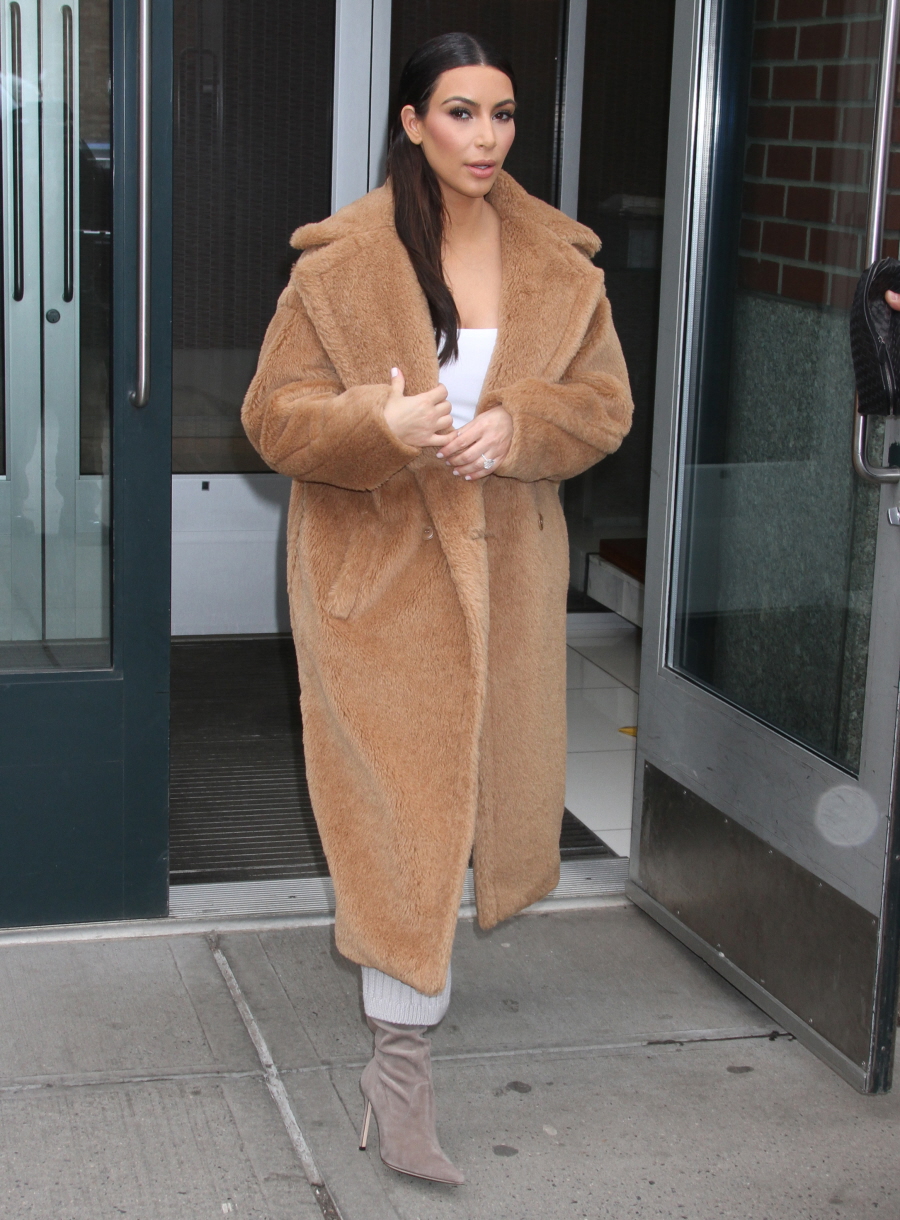 Here are some photos of Kim Kardashian out and about in NYC yesterday. We're going through a bad styling phase for Kim. It comes and goes. Sometimes she can go a full week with relatively cute outfits, and then she'll just go on this jag where she thinks she can work a flat center part, high-waisted satin pants or a huge robe-coat. So, what was the Marilyn Monroe of our generation up to yesterday? Well, she did a radio interview with Lucifer's Enabler, Ryan Seacrest, and she talked about wedding plans and babies and all that good stuff:
Sounds like Kim Kardashian and Kanye West have decided that bigger isn't always better. The couple are scaling back their wedding plans and instead arranging for a "super, super small" ceremony in Paris later this year, the bride-to-be told Ryan Seacrest on his KIIS FM radio show on Tuesday, Feb. 25.

"We're having a super, super small, intimate wedding," she told the Keeping Up With the Kardashians producer. "As we go along, we're realizing we want it to be smaller and more intimate than people are imagining and thinking."

"Small" may be relative, though. After all, West has a tendency toward big gestures, like his epic proposal on Kardashian's 33rd birthday, when he rented out a baseball stadium and invited all of her family and friends — not to mention an entire orchestra — to witness their engagement.

"He told me he was actually nervous about proposing, because he was worried you might not say yes," Seacrest told North's mom.

"I don't know how he could ever think that!" she replied. "I believe in his heart, he knew I'd say yes. I mean, we have a child together, we have loved each other a really long time, and I think it's the right time."

Indeed, things seem to be going swimmingly for the couple, who welcomed little Nori last June.

"I'm loving life right now," Kardashian told Seacrest. "My daughter is the cutest thing ever…I'm loving being a mom."

"I never thought I would say that. I went into this so scared — so scared of every last thing pregnancy meant, and motherhood, and the responsibility," she confessed. "And everything everyone tells you about having a kid — how it'll change your life, and it's the greatest experience, and you'll love it — it's that times 100."

"She's the sweetest, she's the calmest," she added of Nori. "All she does is laugh. She'll laugh at anything. I'll put my toe right near her, and she'll crack up. She's the sweetest, happiest baby I've ever seen."

Eventually, she said, she'd like to give North a sibling or two — but no more than that. "I don't think I can do more than three tops. That would be my absolute top top tops," she admitted. I even contemplate, 'Should North be an only child?' But then I contemplate all the…fun experiences I had, so I might have to tough it out."

Her nephew, for one, is hoping the next kid is a boy. "I was talking to [Kourtney's son] Mason about it the other day, and he was like, 'Can you make a boy? I need a friend to play with,'" Kardashian recalled. "And I was like, 'Let me think about that!'"
I will be SHOCKED if Kim gets pregnant any time in the next year, year-and-a-half. She hated being pregnant more than any other woman I've ever seen in public. To be fair, her pregnancy seemed like it was really difficult, she was sick and Kanye was largely absent and then she went into labor early. I would imagine that her body is still recuperating. I think Yeezington probably does want Kim to get knocked up again really quickly, but we'll see if it happens. I'm saying that she's going to wait for a while.
As for the "small wedding" – again, I think that's what Kim wants. This will be Kim's third wedding and I think that after the Kris Humphries mess, she's a little bit wary of doing some huge blow-out. SHE wants a small wedding this time. Yeezington wants a huge, Vogue-worthy thing though, and I bet he gets his way.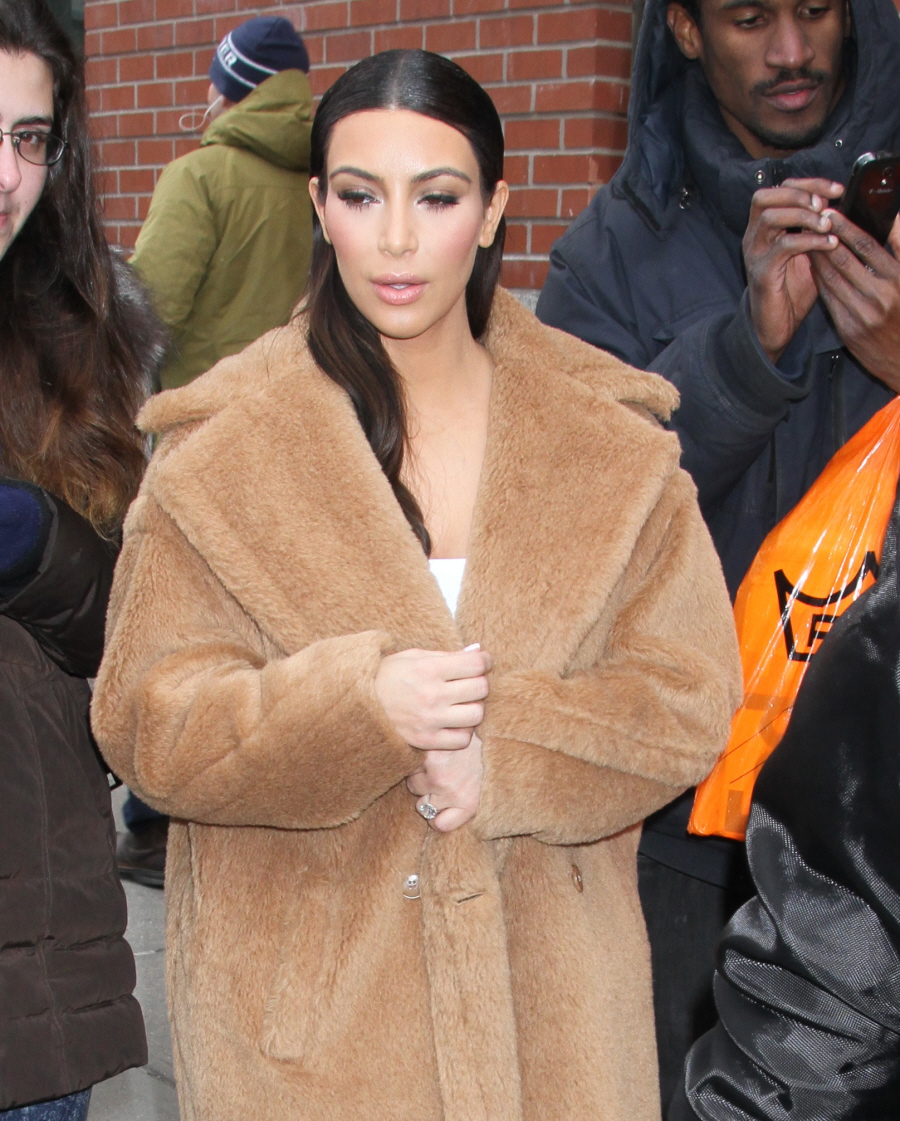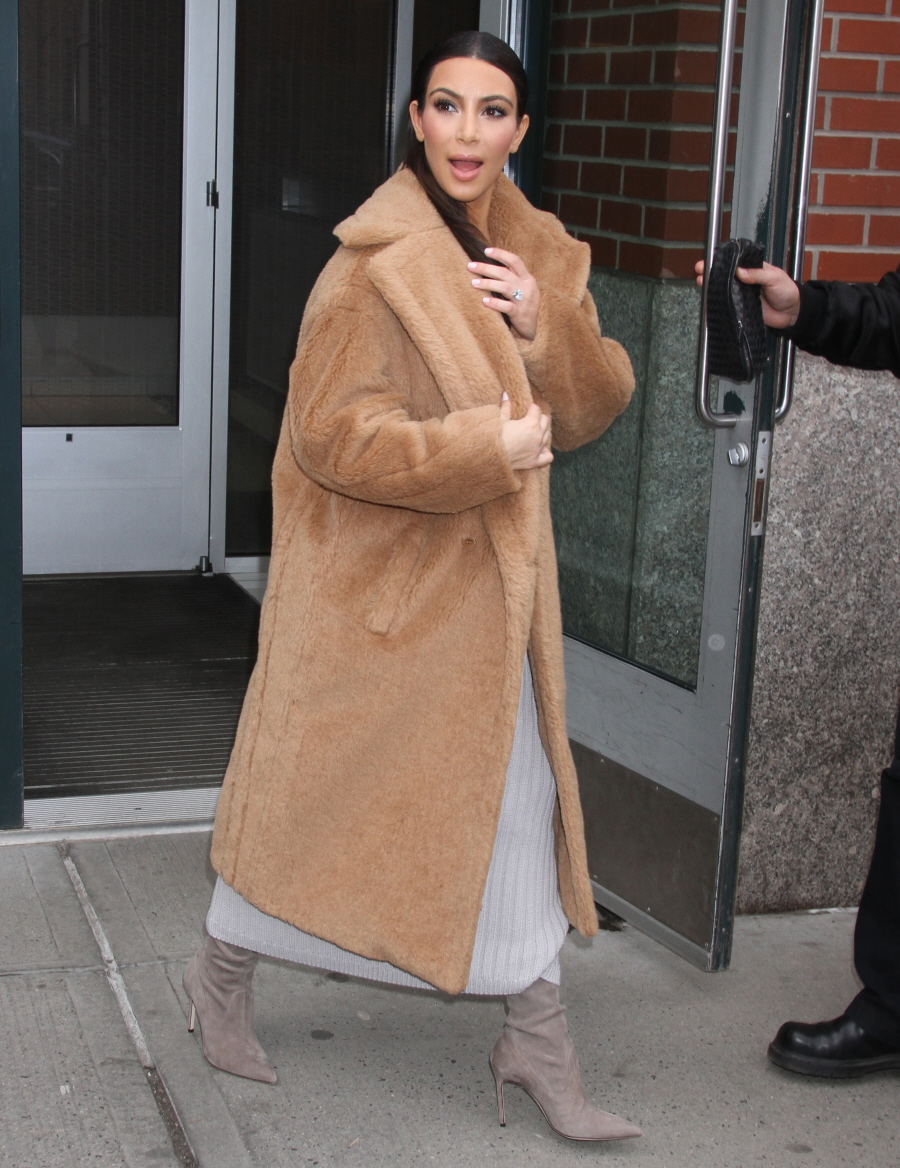 Photos courtesy of Fame/Flynet.