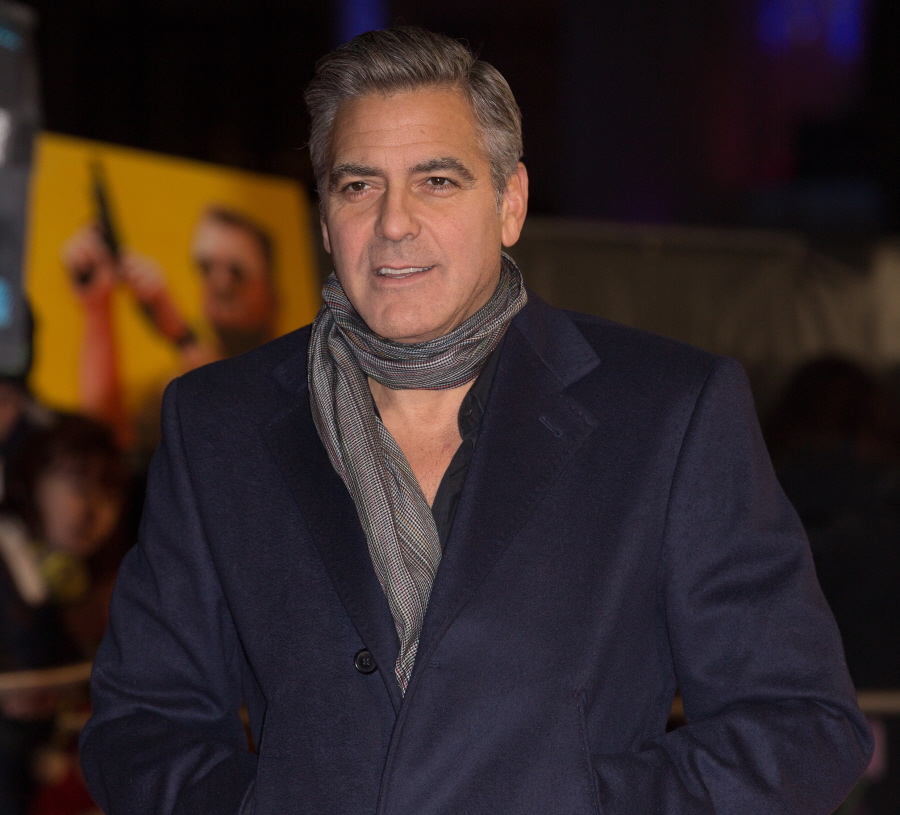 Back in October of last year, there were some reports that George Clooney might have gotten himself a new girlfriend, his first since the Stacy Keibler thing. It's new territory for us to see Clooney do a major promotional push (like he did for The Monuments Men and, to a lesser extent, Gravity) without an official girlfriend. In October, the claim was that he had been quietly seeing a lawyer named Amal Alamuddin, who happens to be A) hot and B) Julian Assange's lawyer. Usually, Clooney doesn't go for the smart, educated, political types, and so the reports were easy enough to dismiss. After all, while Clooney doesn't date smart women, he sometimes hangs out with smart women, so many of us thought, "Eh, she's probably just a friend/colleague."
But now it's looking more and more like Amal Alamuddin might be his new girl. According to Page Six and The Daily Mail, Amal was George's date to the White House last week and they "looked very much together." You can see the (blurry, could-be-anyone) photos here.
George Clooney has taken striking British barrister Amal Alamuddin – who represents WikiLeaks founder Julian Assange – to meet President Obama at the White House, MailOnline can reveal. In a move that will provoke yet more questions over his close friendship with the human rights lawyer, Oscar winner George, 52, took Miss Alamuddin to the private screening of his latest movie Monuments Men last week, in a group that included his parents Nick and Nina Clooney.

The stunning brunette is currently representing Assange – who has made no secret of his anger at President Obama's White House – in his extradition proceedings with Sweden. The Oscar winner and the lawyer were said to be looking extremely close at the event, and although it's not known whether Miss Alamuddin met President Obama, Clooney is pictured standing by the Commander-in-Chief.

Just hours after the small screening on Tuesday, February 18, Clooney and Miss Alamuddin were pictured standing intimately together at the Round Robin and Scotch Bar at the Willard Hotel in Washington D.C. in a group that included Clooney's pal and co-star Matt Damon and his wife Luciana, and fellow actor and co-star Bill Murray.

An onlooker at the bar told MailOnline: 'They looked very much together, George had his arm around her and she appeared to be a girlfriend. They were in a small group of about 10 people, it's really a small venue and there were maybe only about 30 people in the bar, and they were sitting at a table off to the side.'

Miss Alamuddin was not on the official White House guest list that was issued last week. However, in pictures seen by MailOnline, Miss Alamuddin – who donned a slinky black dress for the night – beams as she sips on champagne while having her hair done ahead of the screening, with Luciana Damon and Lysa Heslev looking on.

The presence of Julian Assange's lawyer in the White House, even on a movie star's arm for a private screening, is bound to have put the White House on tenterhooks. Last June, Assange attacked President Obama and the White House in an open letter over its treatment of fugitive NSA leaker Edward Snowden.

When asked about Miss Alamuddin's presence at the screening, the White House press office had no official comment. However, two White House sources told MailOnline that Miss Alamuddin came to the event with Clooney, according to their colleagues who were present.

One said she and Clooney were the talk of the junior staff on the next day since they had been seen cozying up to each other as they arrived, walking behind the star's parents, Nick and Nina Clooney.
Very interesting. The Mail goes on to detail the "official" guest list for the screening, and it basically includes a lot of official types (under secretaries, museum people). I don't believe that Clooney was trying to put Pres. Obama in an awkward position, and I dispute the idea that the presence of Assange's lawyer would have put the president in an awkward position. The Department of Justice hasn't charged Julian Assange with any crime, and Ms. Alamuddin represents the international legal issues between Assange (currently living in the Ecuadorian embassy) and Sweden. She was not visiting the White House AS Julian Assange's lawyer, but as a movie star's date, or so it seems.
I think it's on because Amal has that Elisabetta Canalis look that Clooney loves.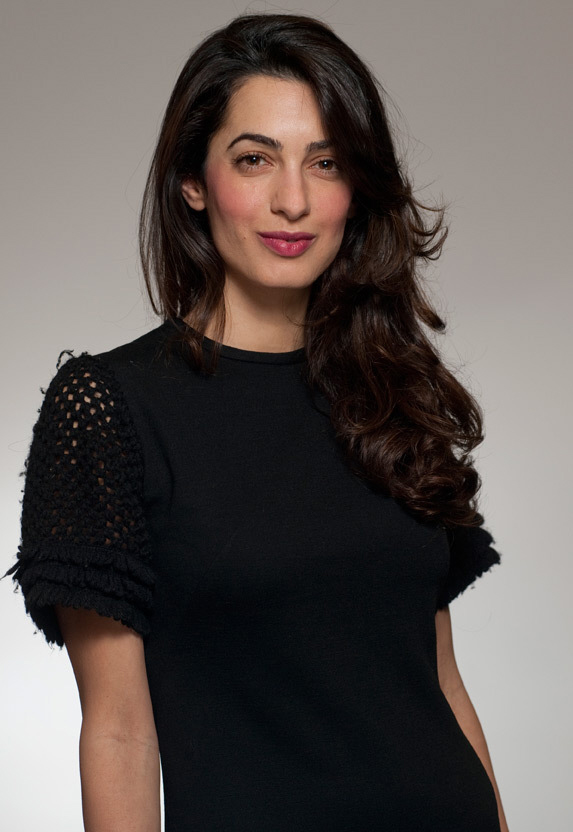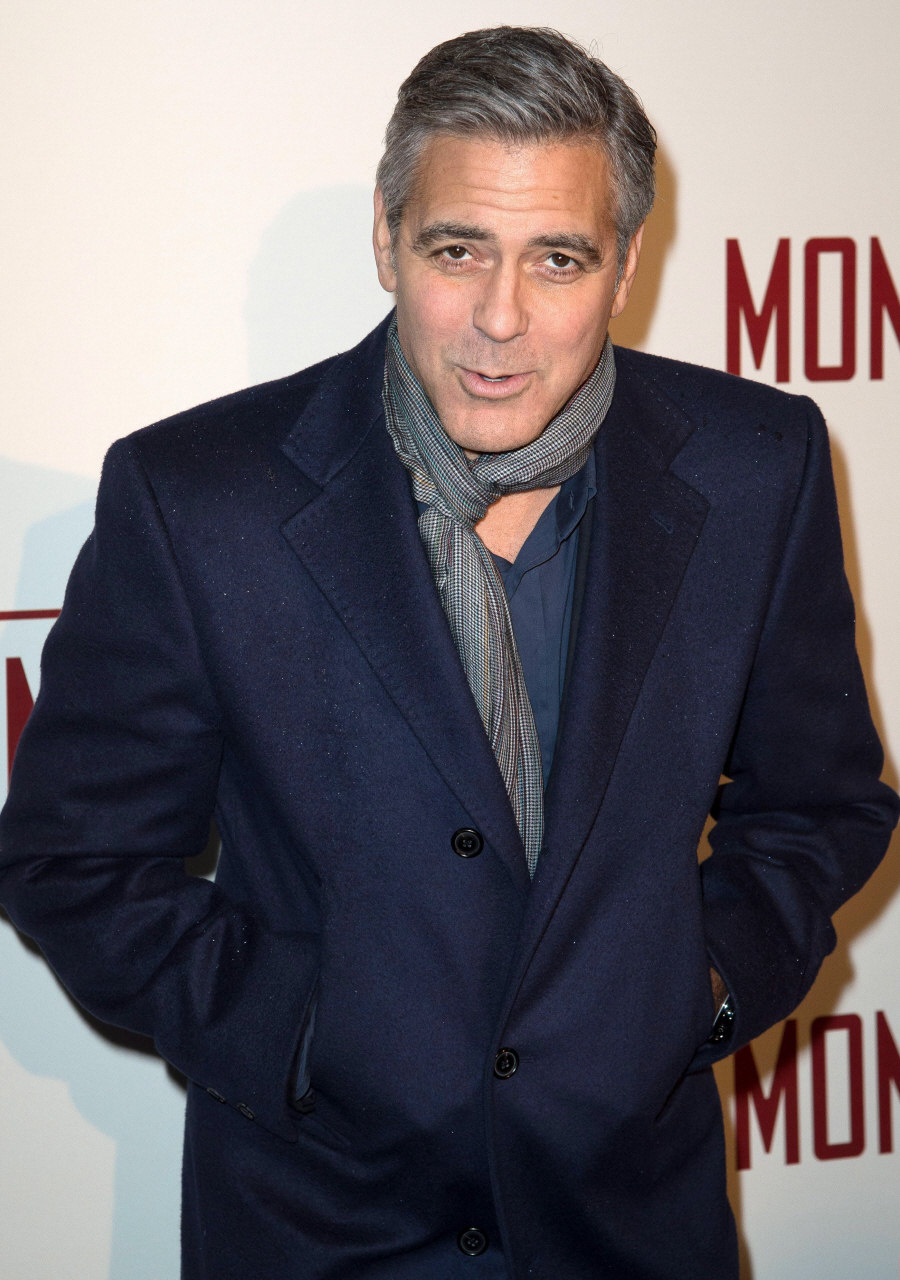 Photos courtesy of WENN.