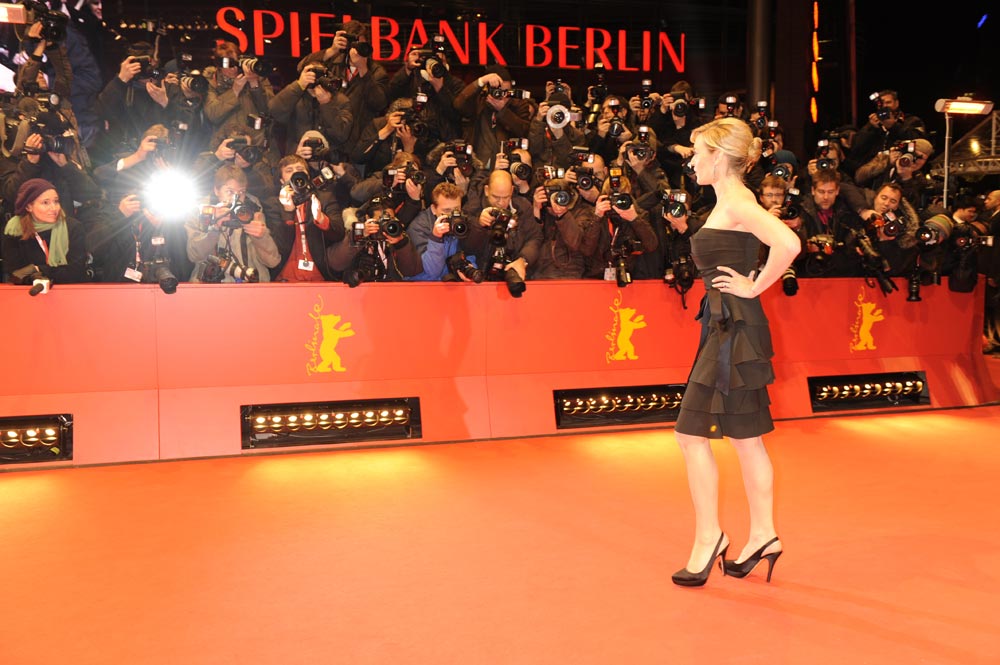 Kate Winslet had a new interview air on Dateline last night. She was typically outspoken and unapologetic about it, and that's why we love her. Winslet has been looking amazing as she promotes her films and heads to the Oscars this year, but body image is still a big issue for her. As a mother, she thinks it's important to get out the message to young girls that all the magazines are airbrushed and that women don't really look that flawless. She also says that she doesn't know a woman who doesn't check their butt before they leave the house. I swear I don't do this. I do put on makeup and do my hair and stuff, but have I lost the will to look good if I don't check my ass? I think I'll probably start doing it just to join Winslet's club.
"I don't know a single woman who doesn't stand up and check the tushie before she walks out the door," she said. "I've decided I am going to start loving my backside, really just saying, yes. Because I don't know anyone who does that, you know? And for my daughter, I want to be able to say to her, I love this.

"[Young women] look at all of us, myself included, on these magazine covers and they think, 'my God, how does she get skin like that?' And I can tell you, I have so many blemishes under this makeup that have been so fabulously covered. I promise you. I promise you," she said. "But I did realize a few years ago that no one actually talks about this retouching thing. It's like a secret or something. I'm damned if it's going to be a secret anymore. I really want these young women to know we don't look like this."
[From ABCNews]
Winslet also said that although she's not going to get all outspoken about it of course she wants to win an Oscar this year. Six time nominated Kate phrased it very low-key, and said "It would be nice to know what it feels like in that situation to win sometime."
As for criticism of her effusive Golden Globes speech, Winslet quipped "I thought that people just reviewed the films. I didn't realize that they reviewed speeches, too." She explained that the win was unexpected and "I was genuinely overwhelmed."
Winslet said she hasn't written an Oscar speech yet. She claimed she knew in the past she wasn't going to win, "but this year I would say I can't actually tell."
It looks like it's between Winslet and Streep for best actress, but it would also be wonderful if longshot Melissa Leo won for Frozen River. Marion Cotillard won last year unexpectedly and this category is kind of wide open again this year. There's also Anne Hathaway, who took home the Critics Choice Award and gave a much worse speech than Winslet's. It's kind of doubtful that Angelina will win. I hope Winslet, Streep or Leo win the Oscar. Kate's been nominated many times while Streep is a legend and Leo might not get this chance again.
Kate Winslet is shown in Berlin at a photocall, press conference and premiere of The Reader on 2/6/09 with co-stars Ralph Fiennes and David Kross. Credit: WENN