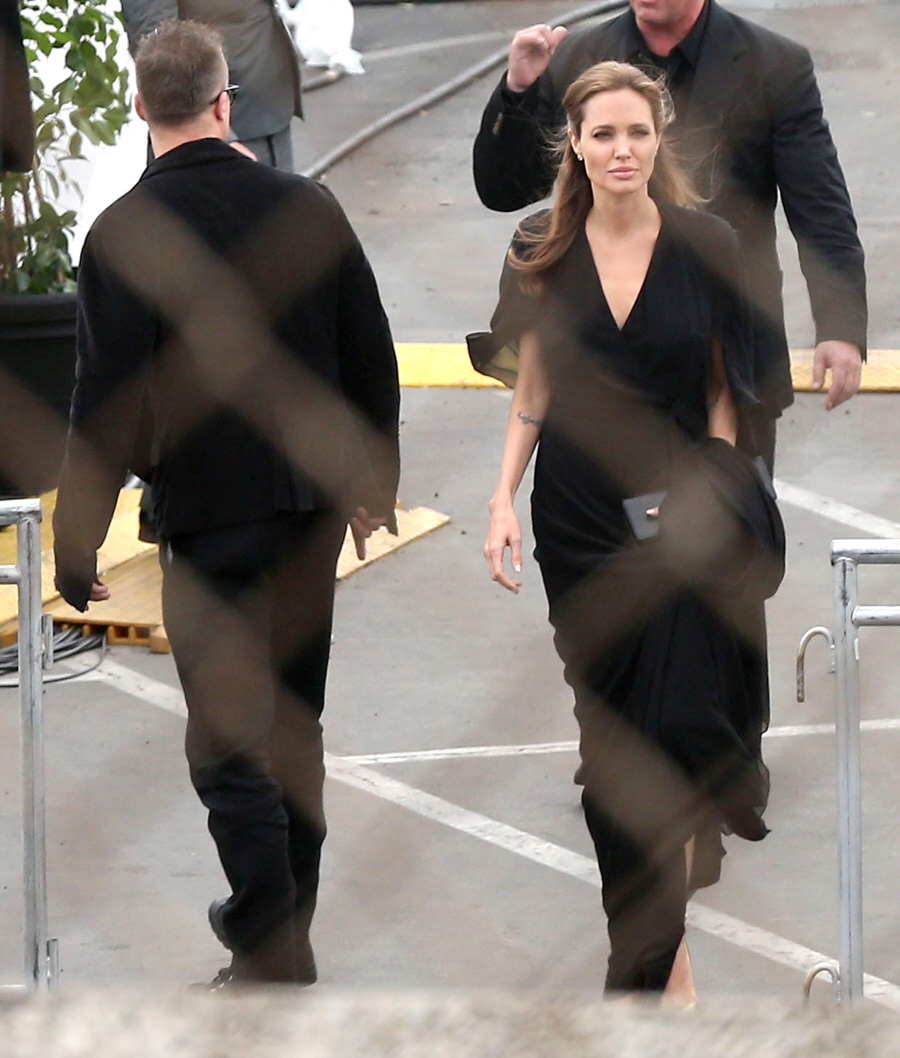 Yay! Brad Pitt and Angelina Jolie attended last night's Independent Spirit Awards and Brad won big! 12 Years a Slave ended up with the biggest awards (Best Picture, Best Director, Best Screenplay & Cinematography), and Lupita Nyong'o won Best Supporting Actress. And Brad was there with a new haircut and with his lady. You can see the full winners list here.
Angelina wore this Saint Laurent dress – we don't have the typical glamour shots because Brad and Angelina didn't walk the red carpet, unfortunately. They "snuck" into the tent, but I don't really understand the purpose of NOT walking the carpet if every photo agency still managed to get shots of them going into the tent. As for the Saint Laurent dress… I do appreciate how Jolie is impervious to criticism about most things. We can bitch about her sack dresses and how she always wears black and how she still seems to be dressing like Maleficent, but at the end of the day… that's her style. That's what she loves. And as far as black, sacky, Maleficent dresses go, this one isn't so bad. I could have done without the little sleeve-cape, but otherwise, she looks beautiful. I love her hair back like that. And I love the gold heels!
I have to admit… Brad is looking hot in these photos too. Bedhead and I were debating whether Brad's hair looks Bieber'd of Robin Thicke'd. Now that she made the Thicke comparison, I can't unsee it. Damn!
PS… Do you think Angie will be wearing Saint Laurent at the Oscars too? Hm…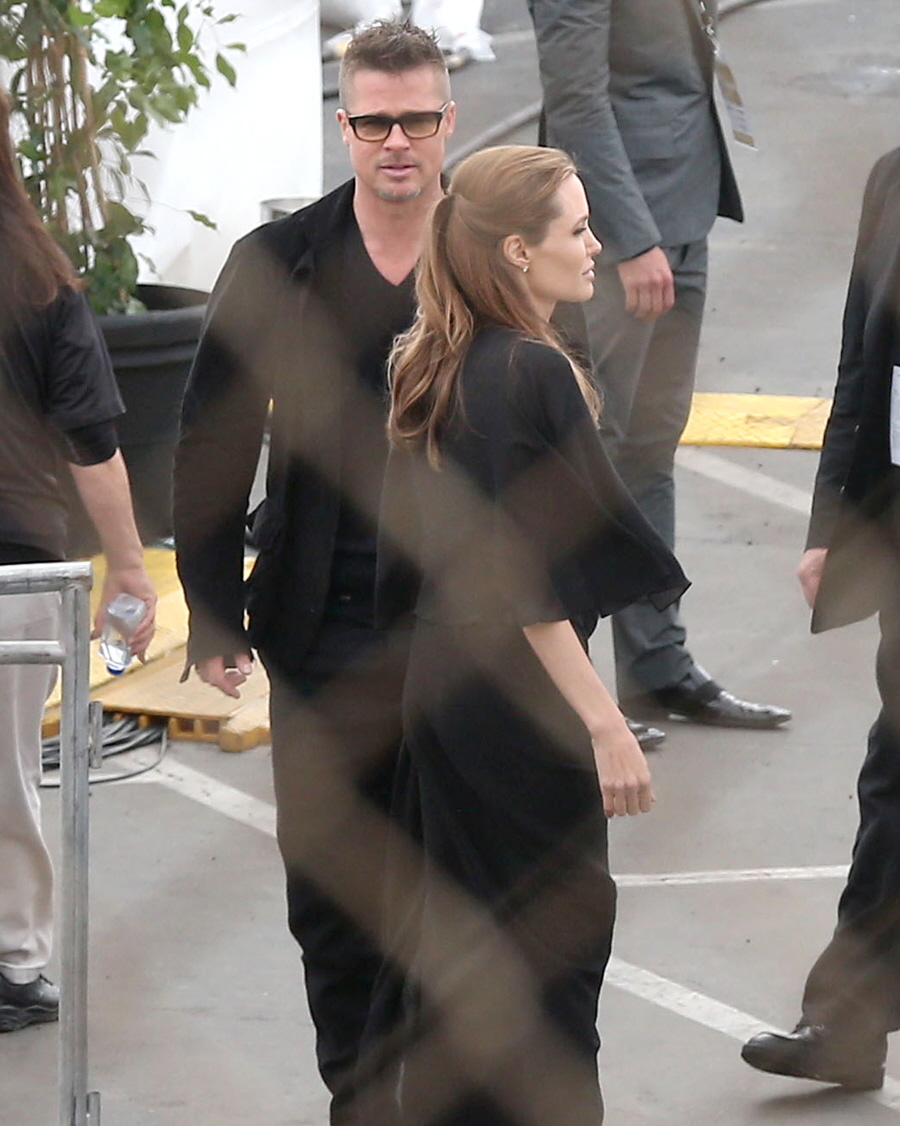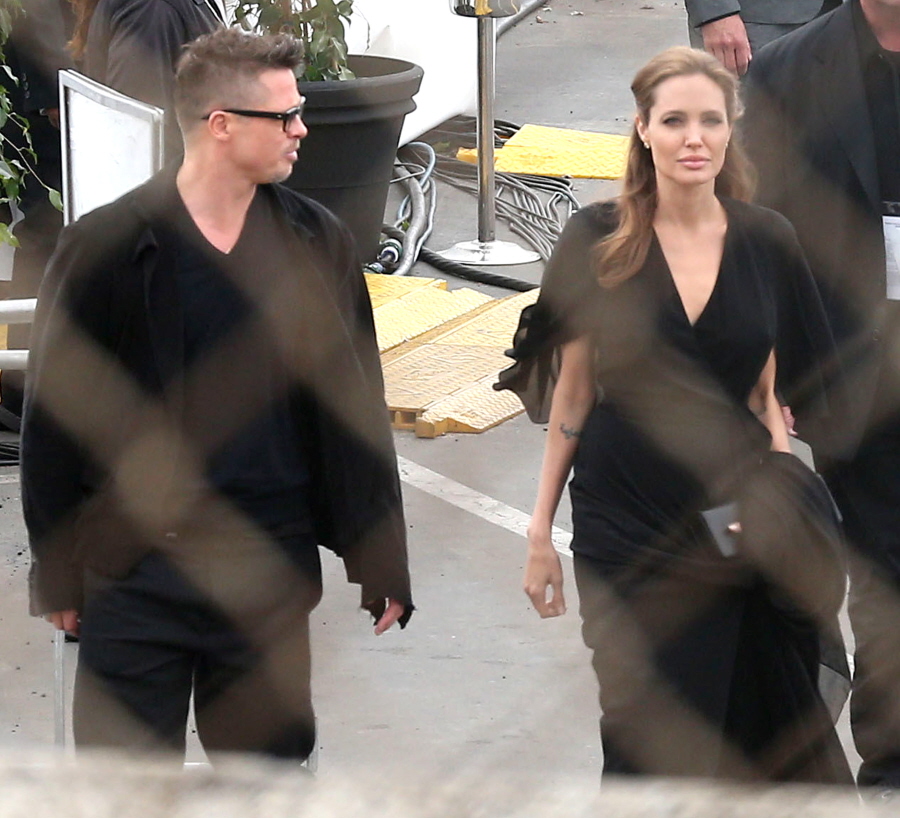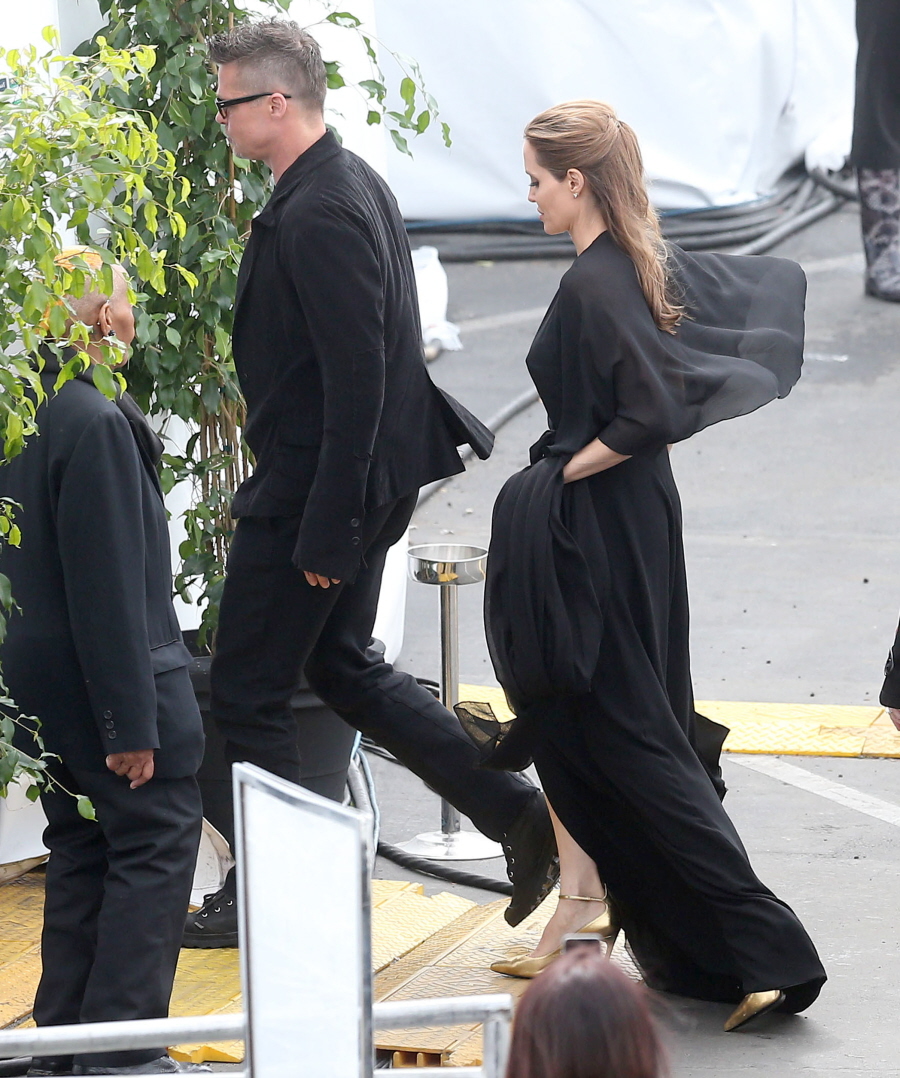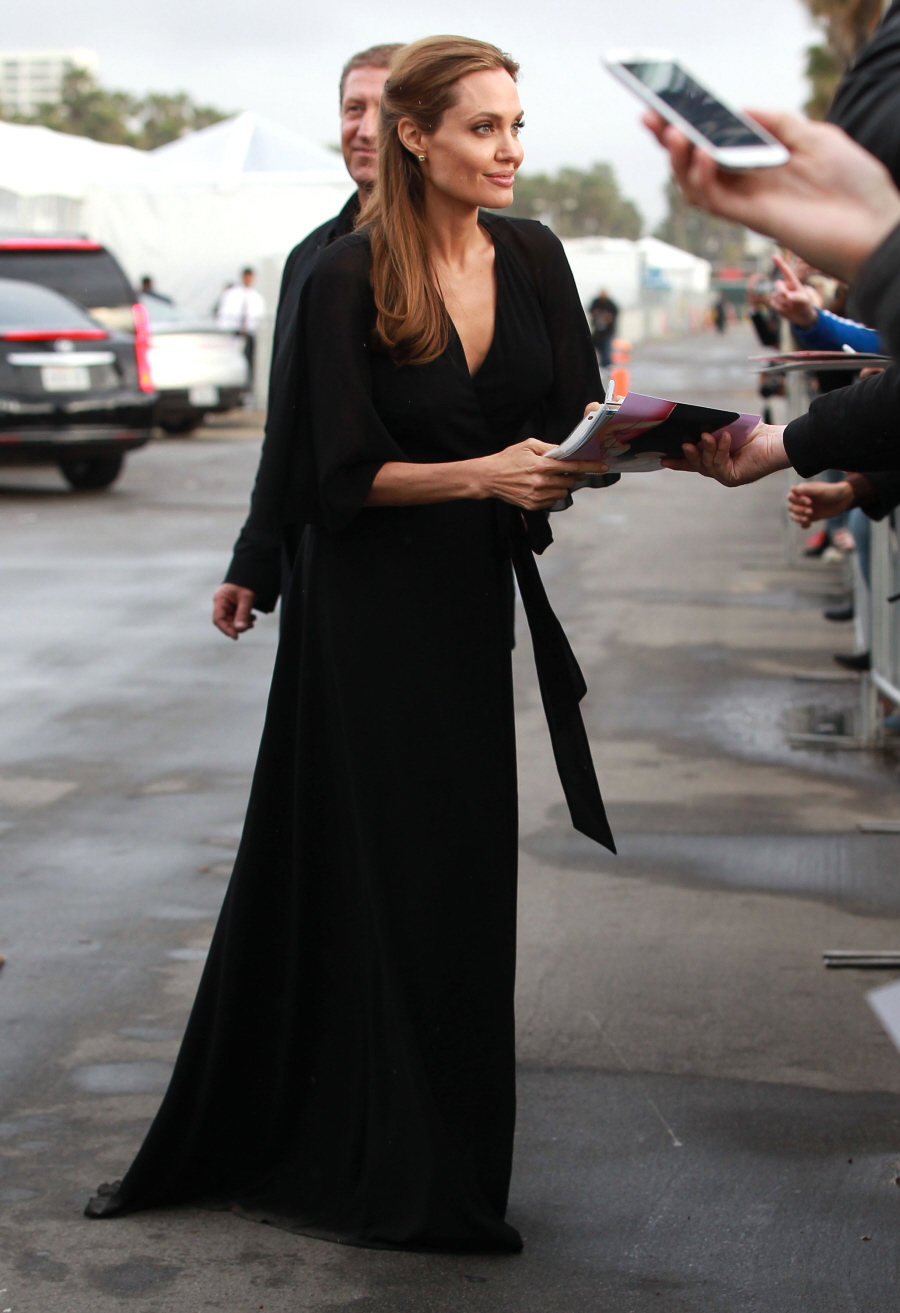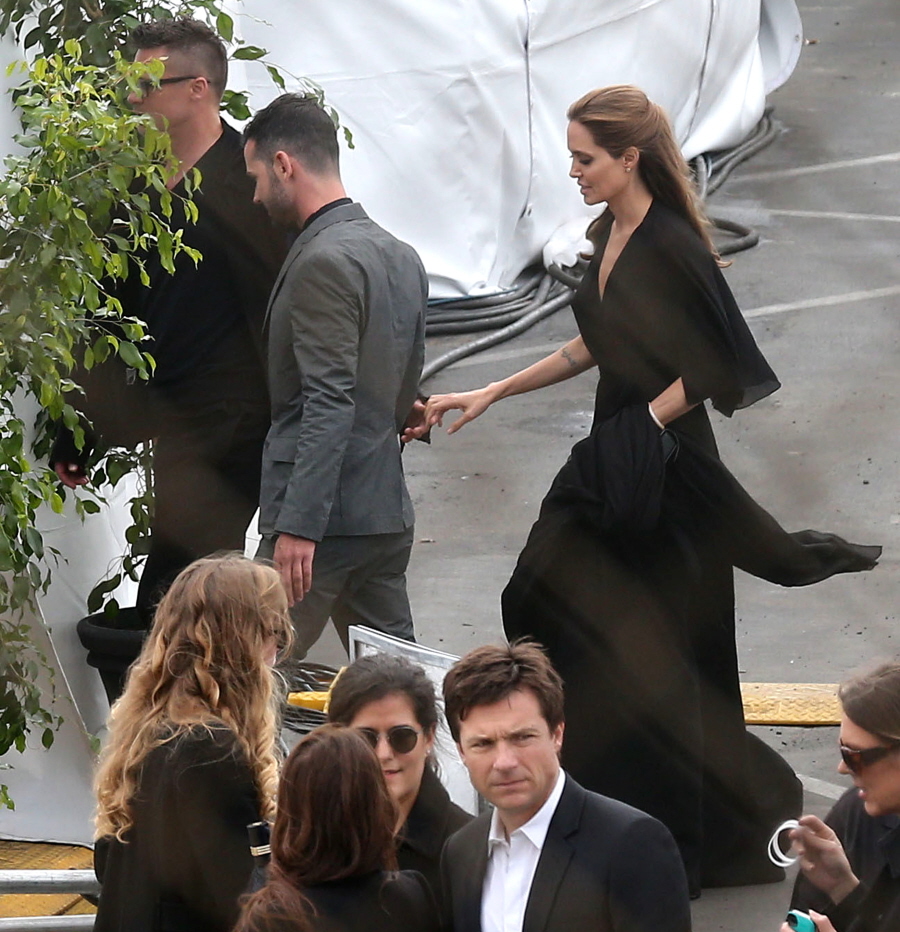 Photos courtesy of WENN and Fame/Flynet.