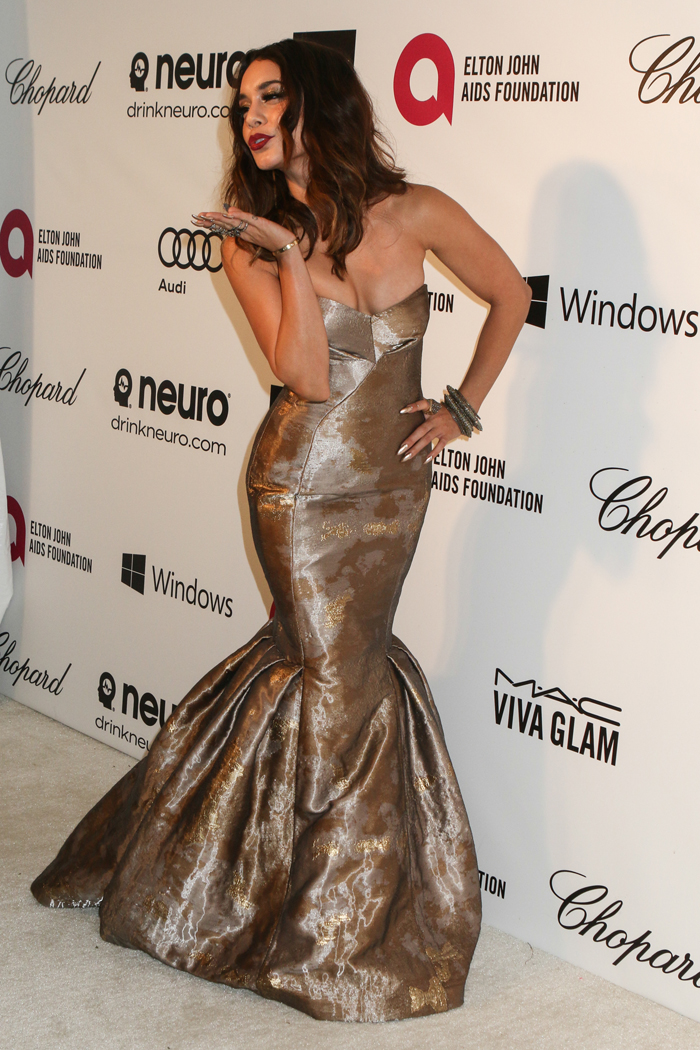 This is our second to last Oscar fashion post of the year. I wasn't even sure it was worth it considering these are some of the lower-tier stars who attended the Elton John party. Then I saw these photos of Vanessa Hudgens mugging it up for the cameras and knew I couldn't resist. Vanessa is wearing a strapless Philosophy gown that shimmers in waves of bronze and gold. She's loving the entire experience of playing up to the camera and blowing kisses. I'm almost excited for her because she is so beyond thrilled to be at this party. Does she deserve a few points for enthusiasm? Perhaps.
I'll say this much — throw away some of the silly posturing, and this is probably the happiest I've seen Vanessa look in her post-Disney years. That dress is tight, but she's not showing off any private parts. Her hair is lush and wavy. Her makeup is a mess, but she loves it. I still want to say, "Girl, settle down. You're only at the Elton party."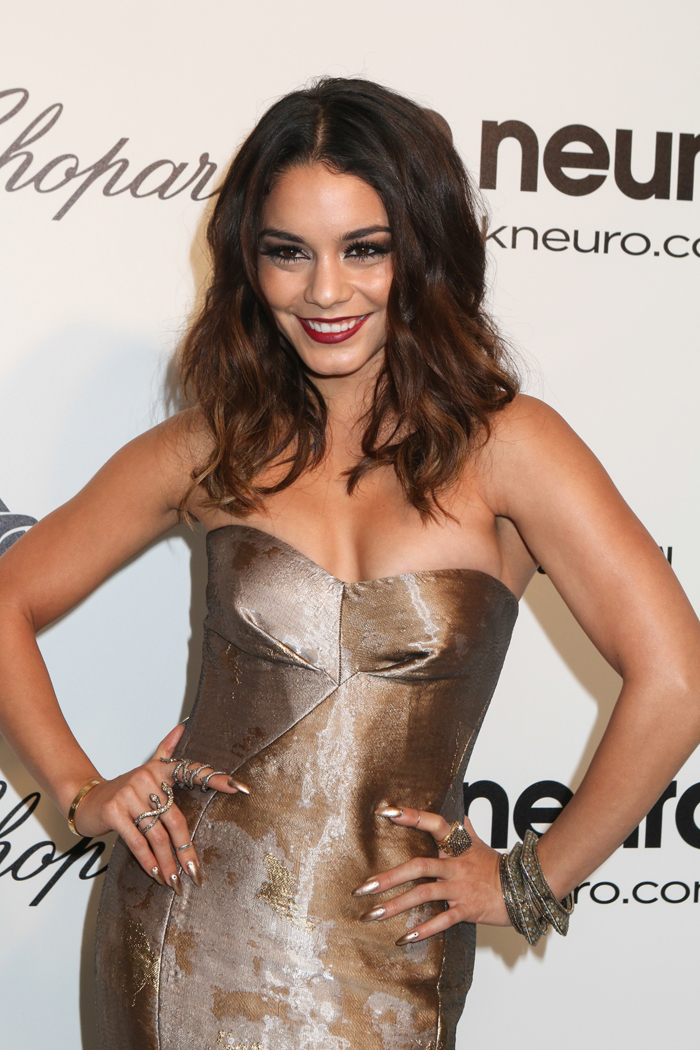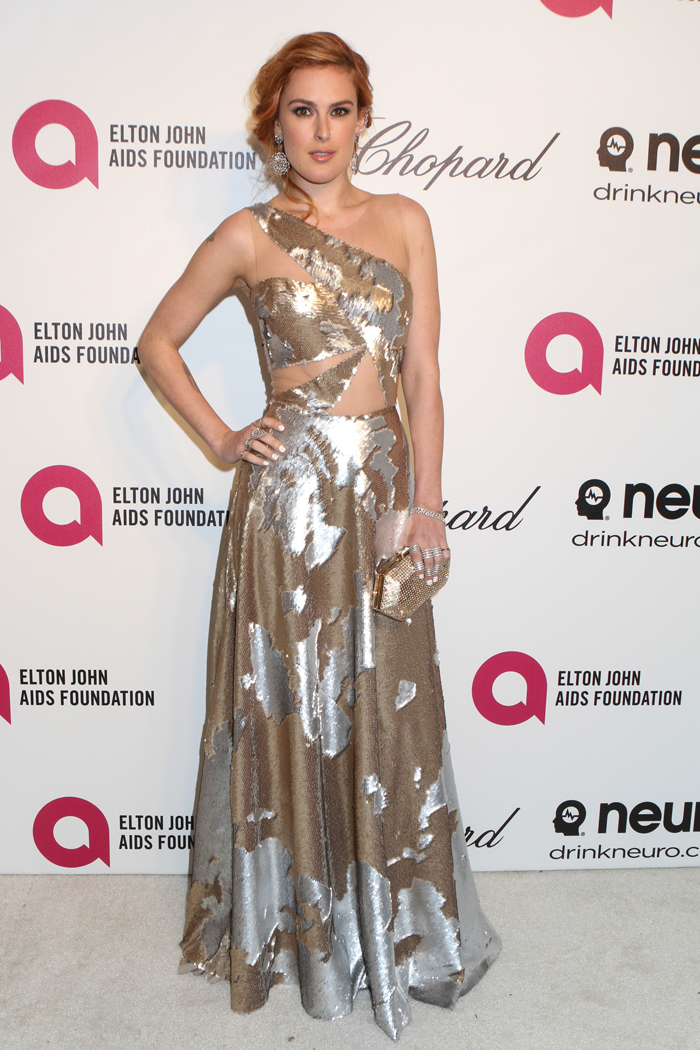 Rumer Willis seems to realize exactly where she's at and carries no illusions of grandeur. She's posing for photos but not pushing herself into the camera. Rumer is wearing a Felja gown. Her body is slammin' as usual. The hair color is a bit off, but I'm pretty sure that's for a role. I urge you to be nice to Rumer once again. She's quietly trying to make it on her own, and she's not nearly as embarrassing in public as her own mother is.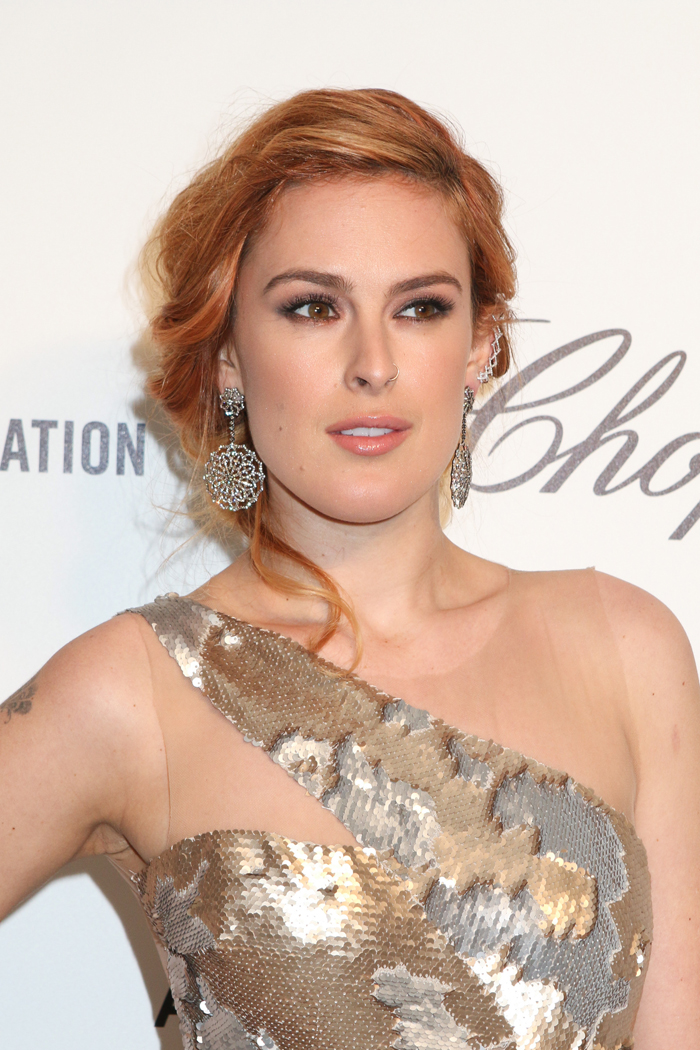 Heidi Klum wore an Atelier Versace gown with a mermaid shape and her rack pushed to the sky. She accessorized with an updo and an air of desperation. Oh Heidi. Take your bodyguard back.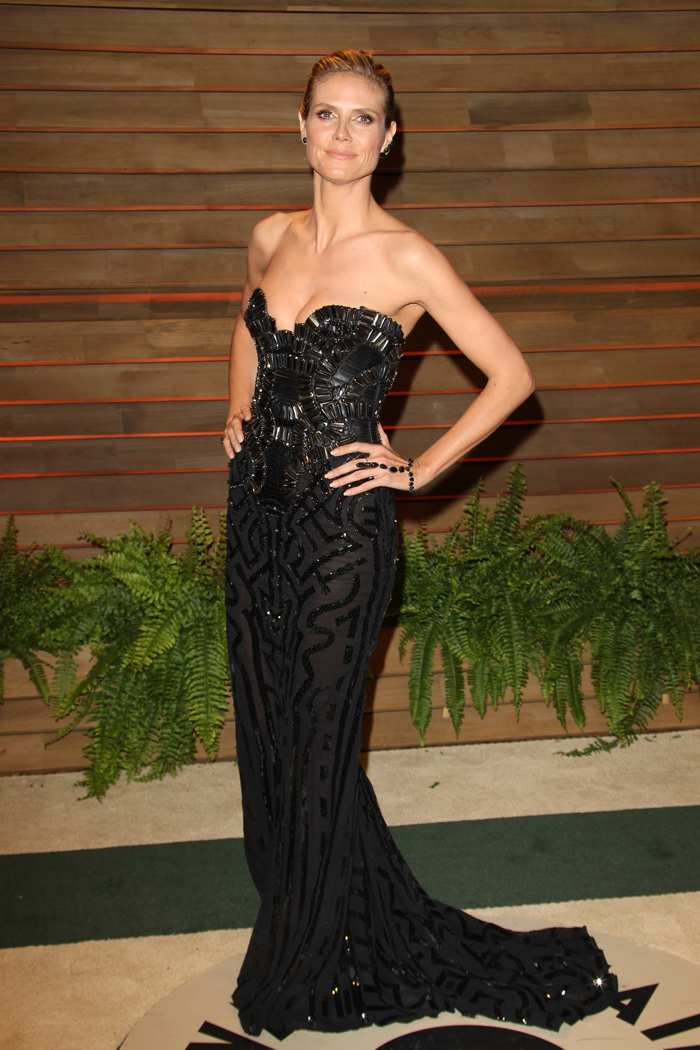 Sheryl Crow looked pretty fantastic in this red strapless gown. I don't have an ID, but the dress is great and age-appropriate. Not that you'd be able to tell she's 52 years old.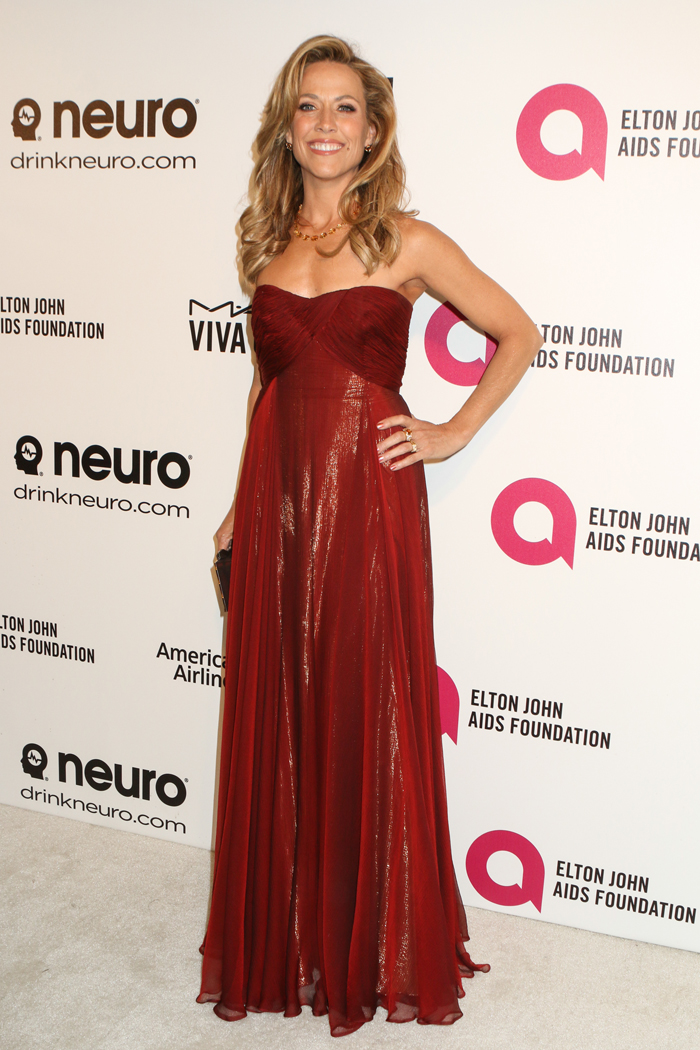 Karolina Kurkova wore a white Elie Saab mess. This designer is so hit-and-miss, and this look is a big "no."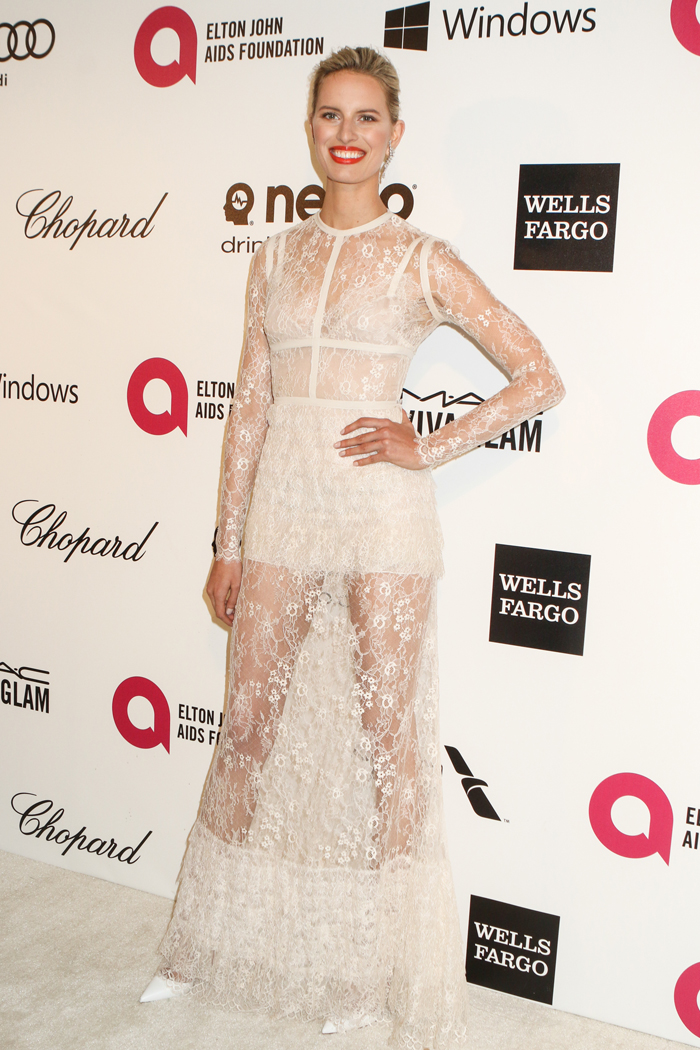 Photos courtesy of WENN