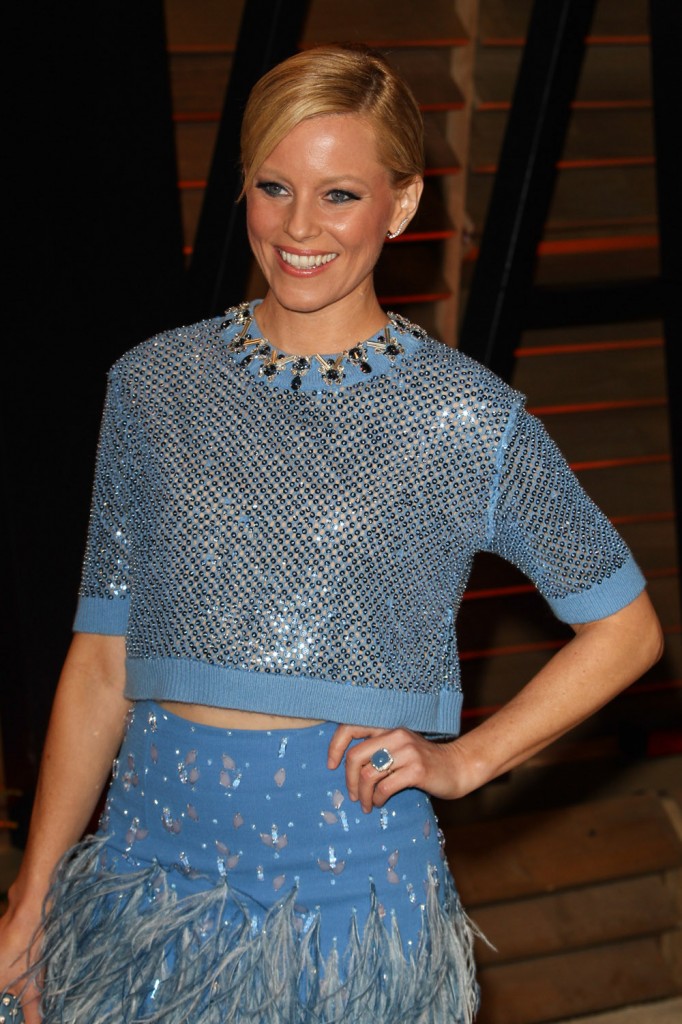 We're wrapping up our Oscar party fashion coverage and including some of the people that the photo agencies added later in the day. First off we have the lovely risk-taking Elizabeth Banks in sequined and feathered light blue Jenny Packham. This is like a homage to her Effie Trinket character, and I can't think of an actress whose fashion is more suited to playing that role. I know some of you will disagree, but I actually like this look. I find it fun, and I love Banks' attitude. If anyone can pull this off, she can.
This is my favorite photo of Banks, but those gold shoes have got to go.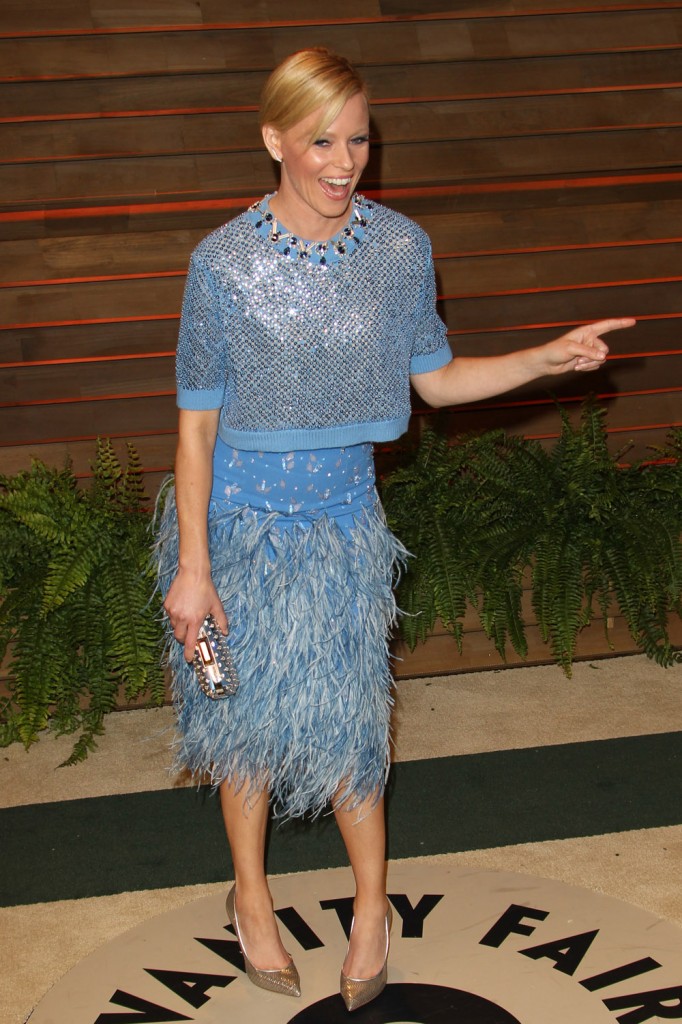 Here's Alison Brie looking amazing in strapless floral Giambattista Valli. This is understated bombshell and I absolutely love this dress. Look at the incredible draping and the very subtle feminine print. So pretty. Her styling is great too.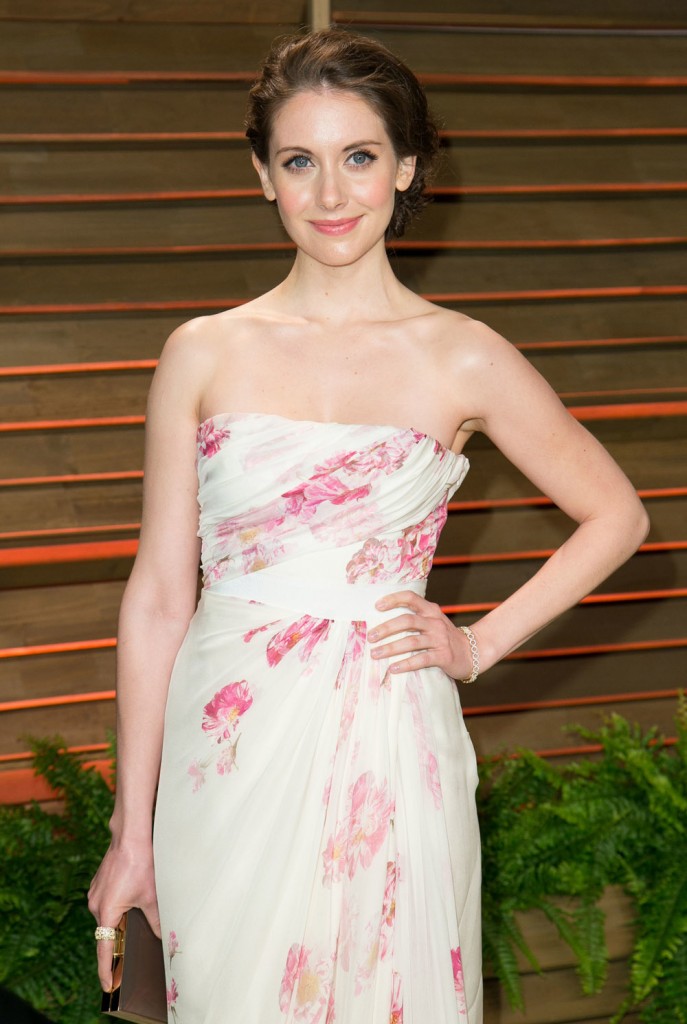 Here's Emma Roberts in red Fendi with red shoes. This dress is more movie premiere than Oscars party, but it's cute enough and her earrings and clutch are perfect. I really like the stitching detail on the dress, it gives it a modern edge.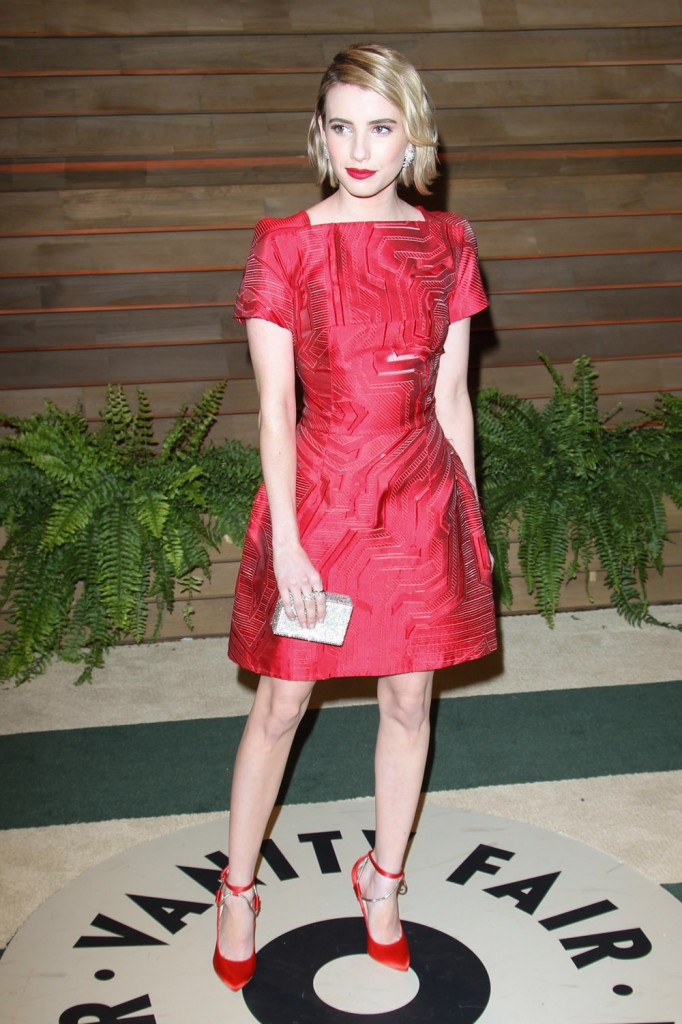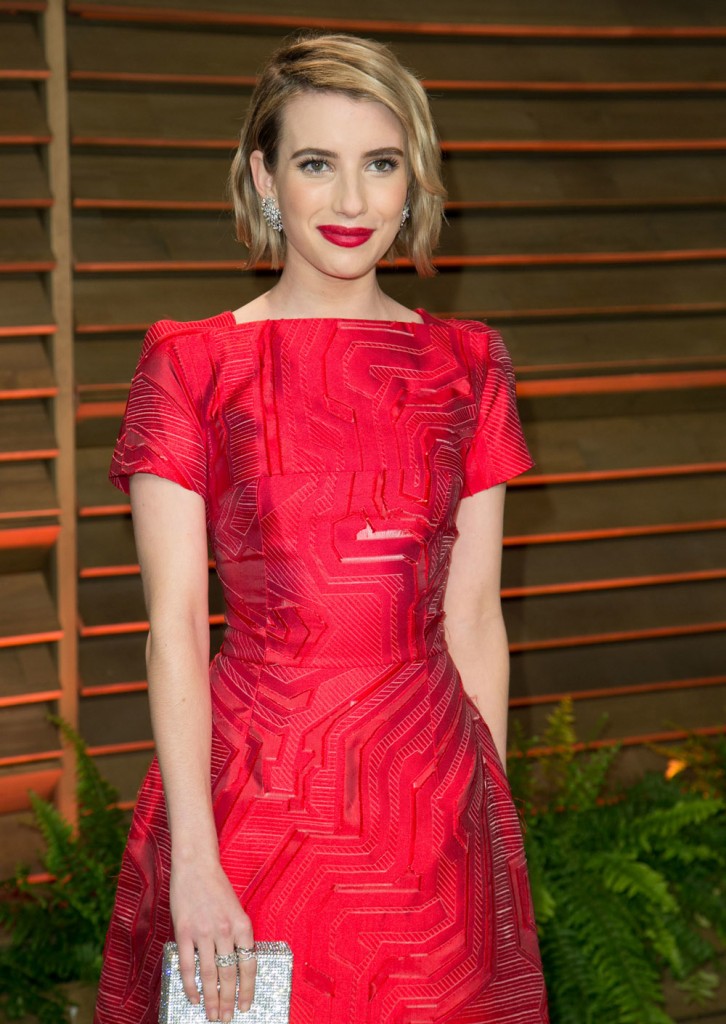 Poor Emmy Rossum never quite gets it right. She's in Monique Lhullier in one of the blush-colored gowns that were so popular at the ceremony. This is a pretty enough gown, but her severe styling brings it down. Plus she's wearing booties with it! Those are the same shoes that were worn on the runway and they look so out of place here.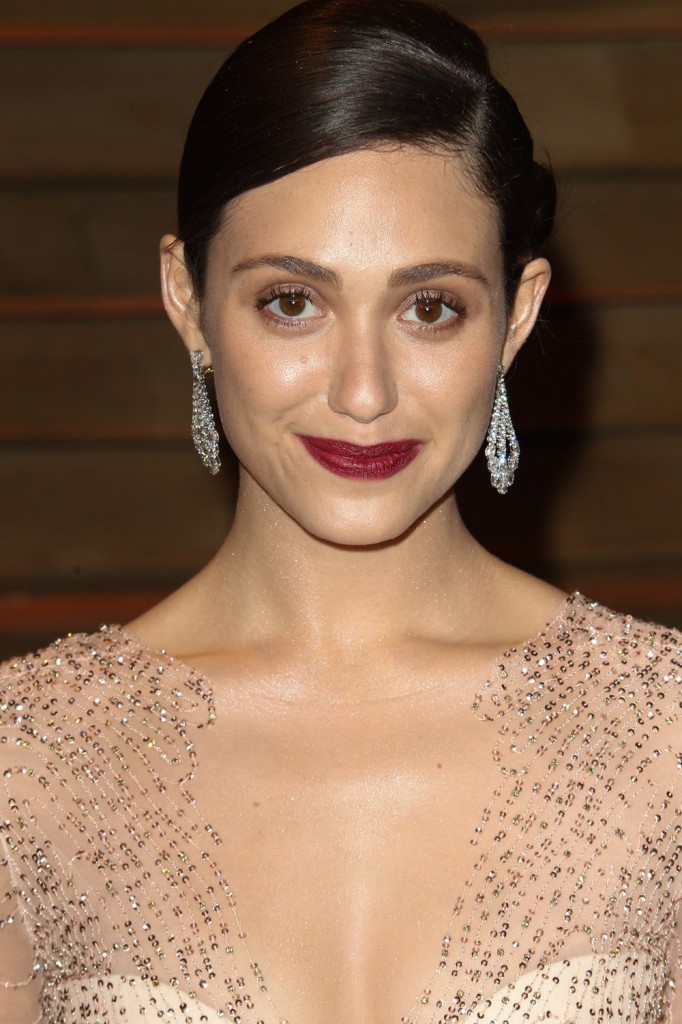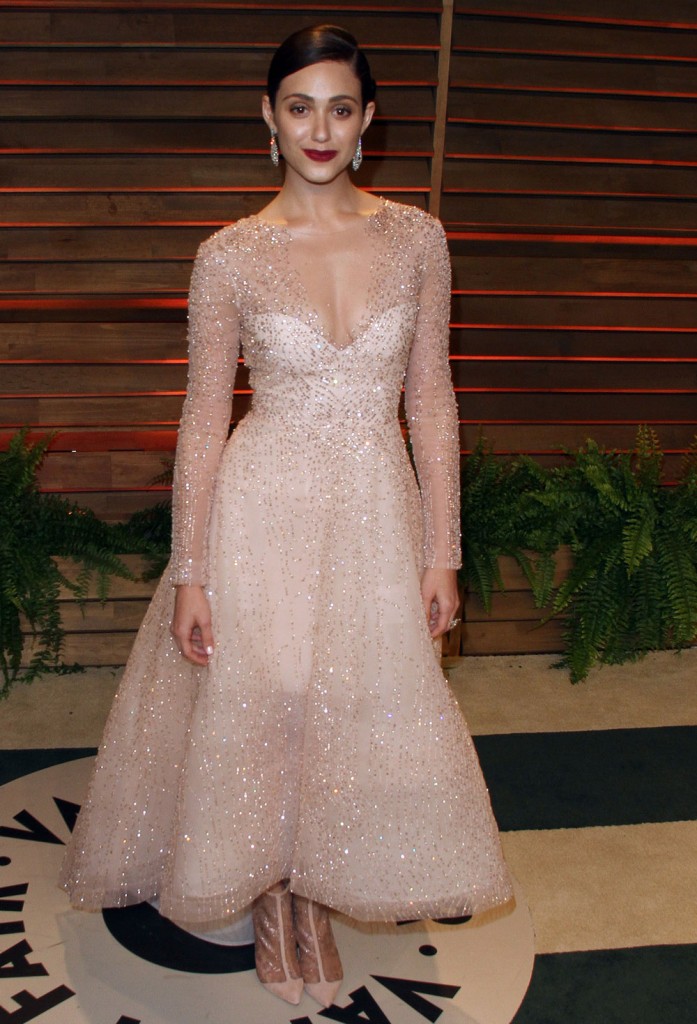 Finally here's Anna Paquin in Alexander McQueen. This is a very typical look for her, she loves contemporary dresses, and she often wears McQueen. Anna and her man, Stephen Moyer, were at both the Elton John party and the Vanity Fair soiree. This dress isn't my favorite, the bustline is bizarre, but I like the matching clutch and it's great to see her smiling! She so rarely smiles on the red carpet.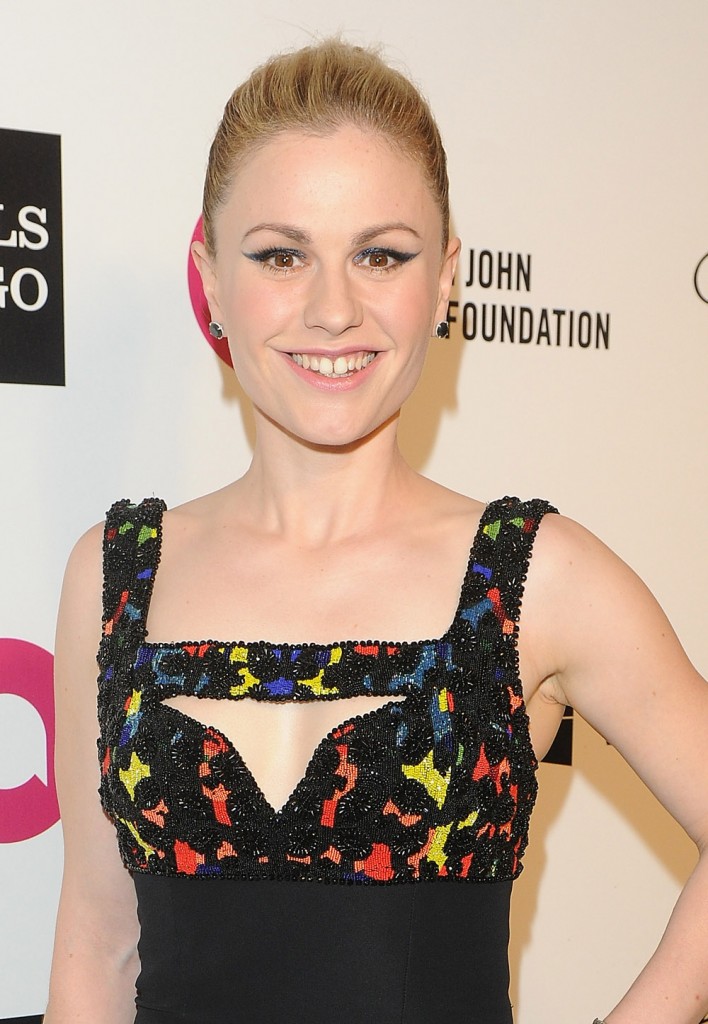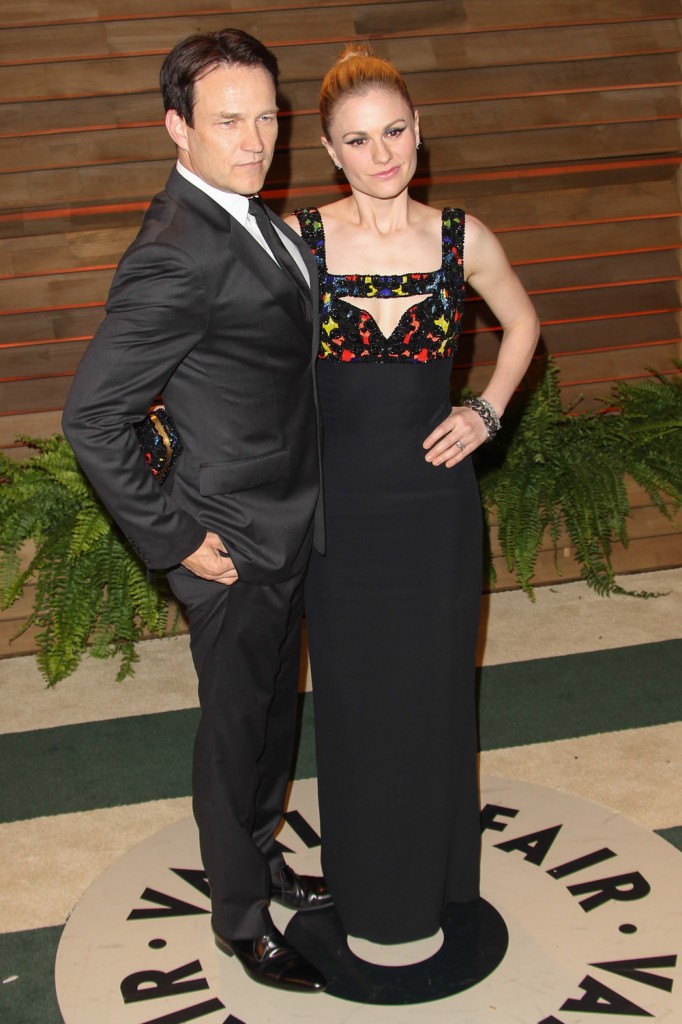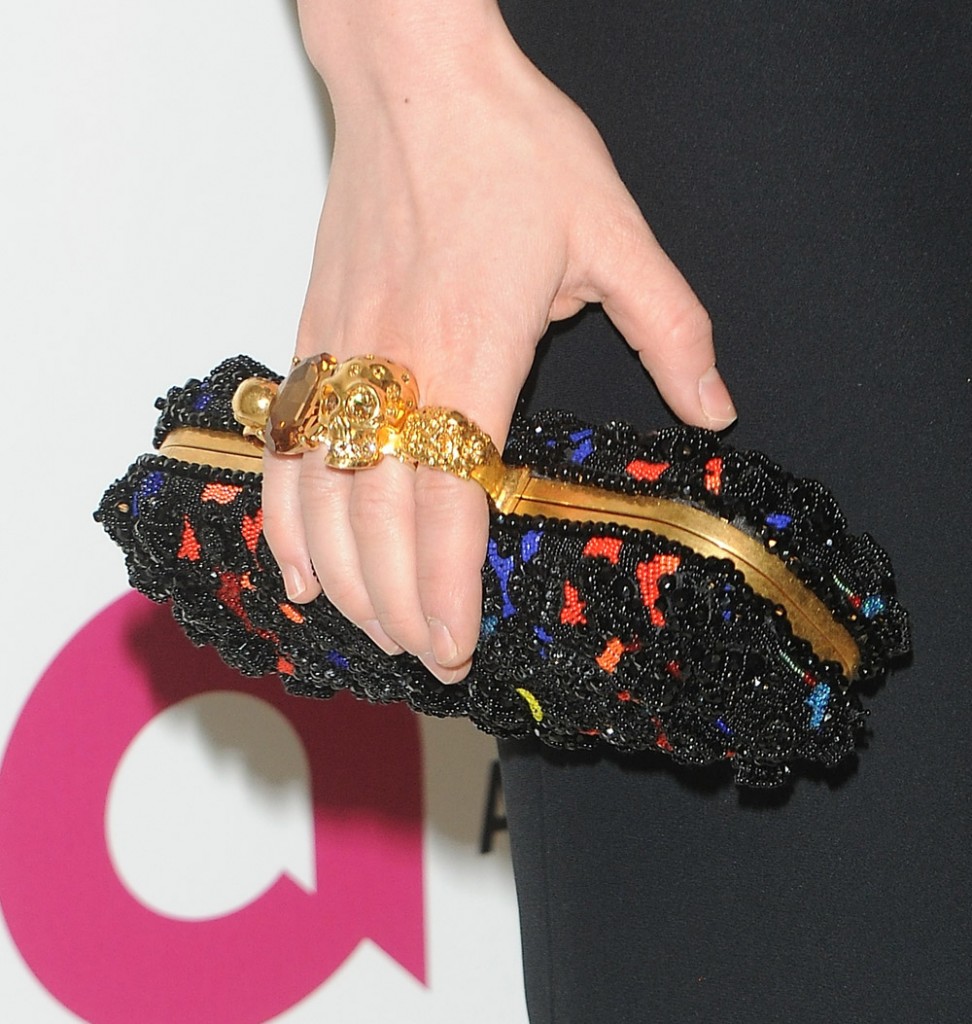 Photo credit: WENN.com and FameFlynet