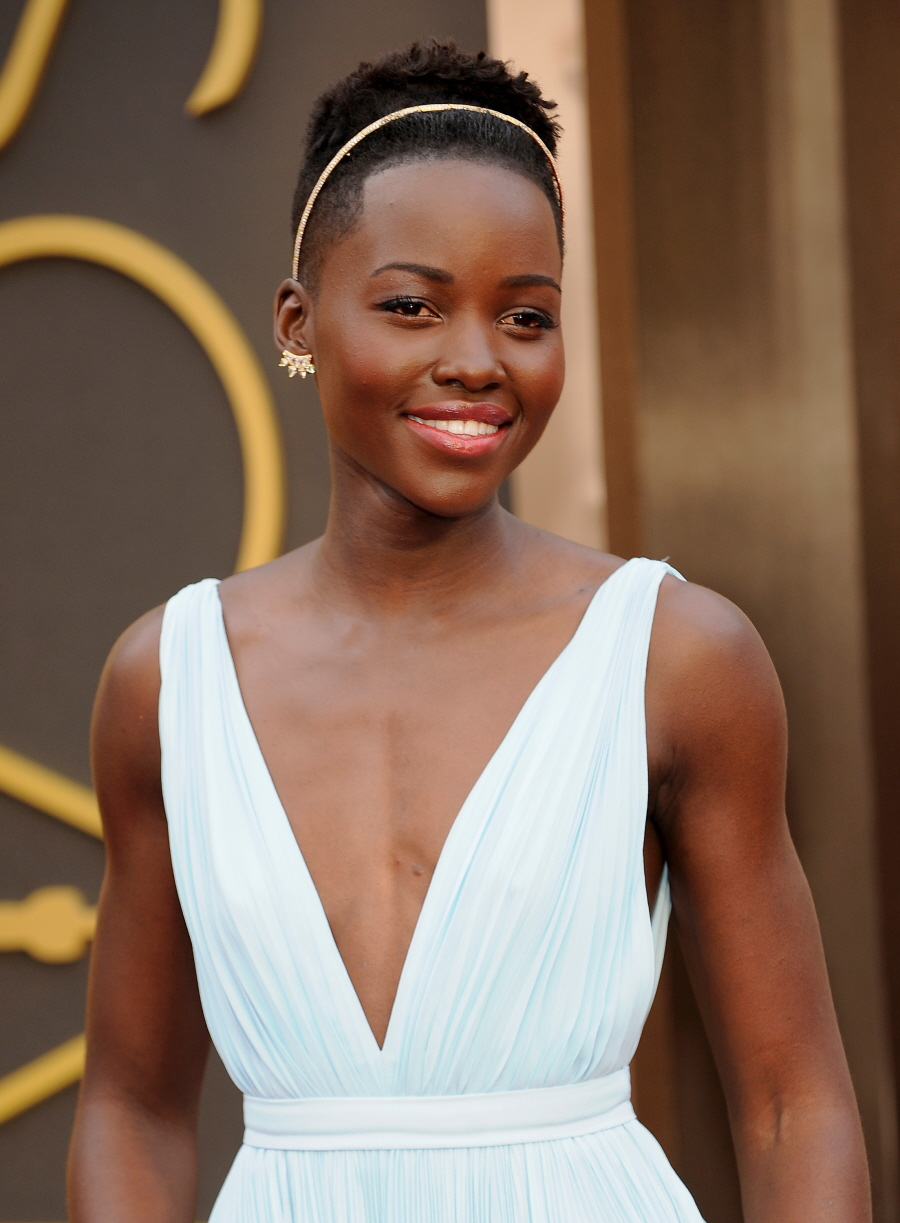 Do you know how popular Lupita Nyong'o is right now? SO POPULAR. She's so popular, Mexico and Kenya are fighting over who gets to claim her as their own (Lupita says she's both, by the way). Her alma mater, Yale School of Drama, will probably get in the mix too, as will Brooklyn, which is where she lives now. Everyone wants to be able to say, "Lupita is ours!" And she's so popular, everyone is falling all over themselves to lavish her with love and praise. And she wears it all so lightly, it's pretty amazing. Yesterday, Kenyan president Uhuru Kenyatta made a statement about Lupita, tweeting to Lupita: "You are the pride of Africa!" He also promised to set up a Kenyan film school and "a network of creative academies in the country" to encourage more Kenyans to enter the film industry and to build Kenya's homegrown film industry.
Wanjira Maathai, the daughter of the late Kenyan Nobel Prize winner Wangari Maathai, spoke about Lupita too, saying: "We all had hoped of course that she would win. Everybody feels a sudden attachment to her, she's a Kenyan woman. A lot of her work, a lot of her experience in film started in Kenya. She attributes to her success to a lot of other black actresses who made her believe she could be something and that she could make it in film. And I think it's so important to have role models, so important to have people who you can say, 'Ah, if she made it, maybe I can too.'"
It's just that inspiration that led one little girl to write to Lupita to discuss skin color and skin-bleaching and not just being a successful black woman in Hollywood, but a successful dark-skinned black woman in Hollywood. As we discussed last week, when Lupita picked up an award at the Essence luncheon, she delivered a speech on skin color and inspirations. Now we have the video… and it is amazing. Enjoy:
And here's Lupita on yesterday's live Ellen show: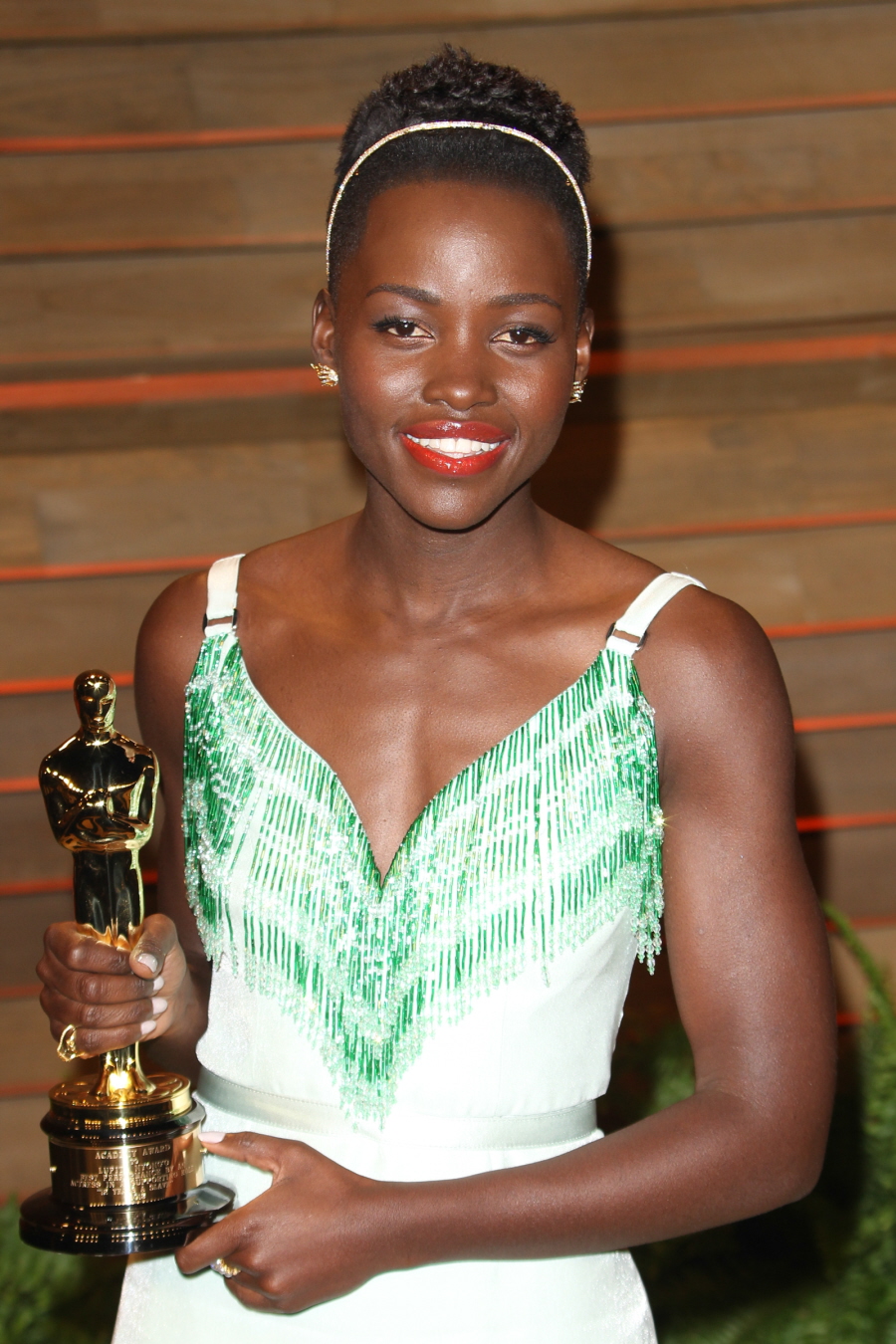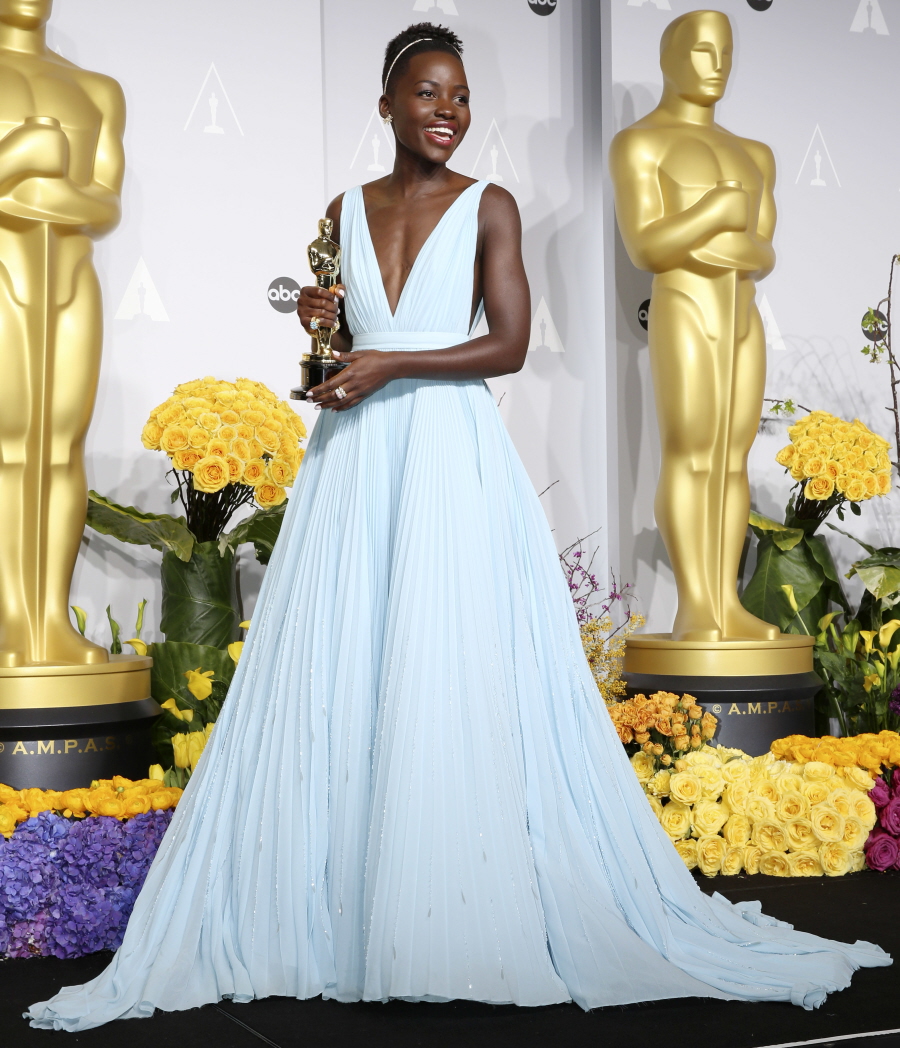 Photos courtesy of WENN.