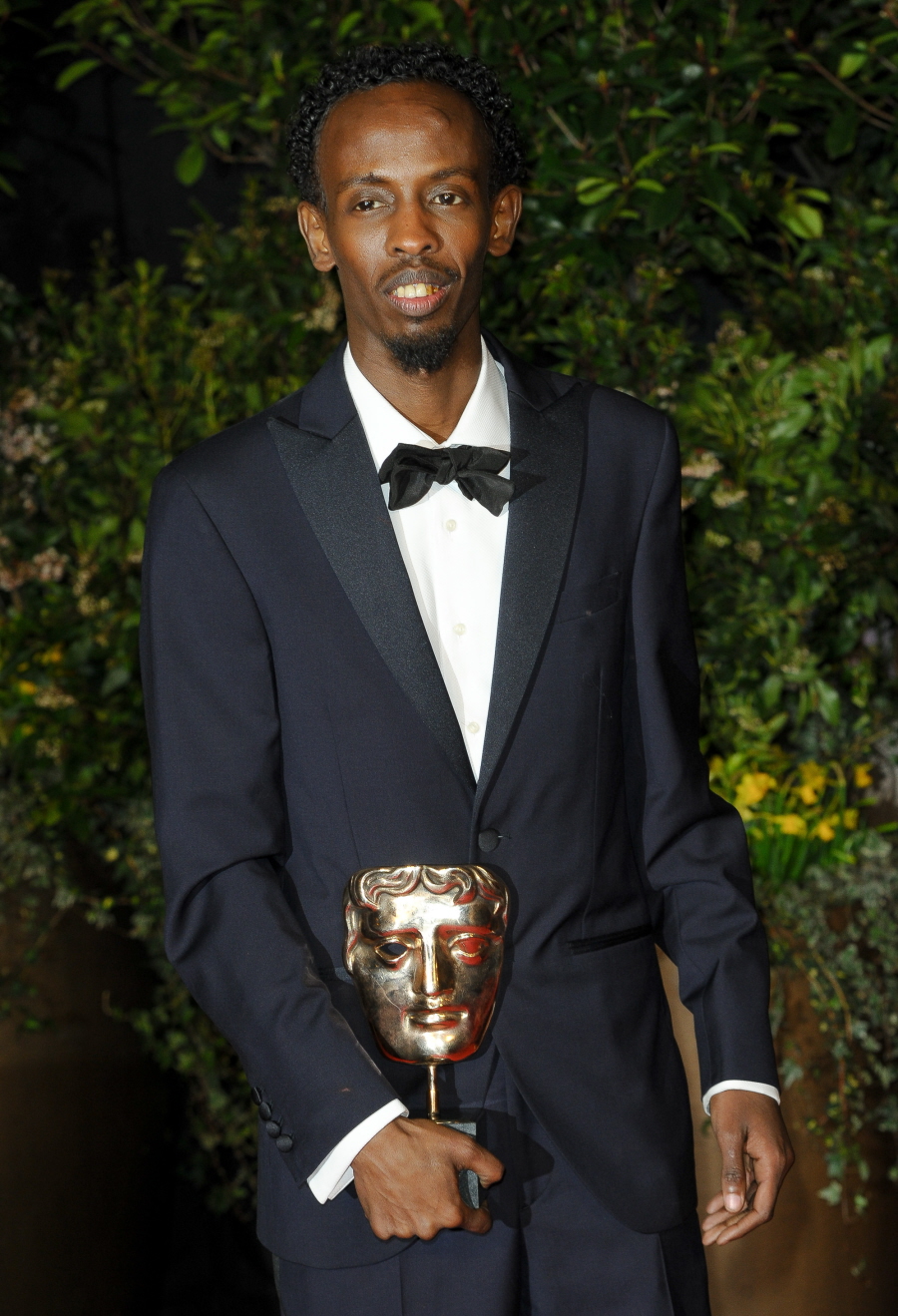 In the lead-up to the Oscars, THR did a nice five-years-later story package on the child actors who were cast in Slumdog Millionaire, and how these kids (most of them living in abject poverty before the film) were being helped by the trust set up by Danny Boyle after the success of the film. Boyle's trust pays for the kids' education and helped lift some of their families out of poverty. The point was that when the film was successful, the director and producers felt an obligation to "give back" to the young performers who made it possible. I was reminded of that story when I read this article about Barkhad Abdi, the Somali refugee who got an Oscar nomination for his first-ever movie, Captain Phillips. Apparently, Barkhad only got paid $65,000 for the film and the studio has not made it rain whatsoever following Barkhad's Oscar nom. Barkhad is pretty much broke.
Barkhad Abdi has been widely praised for his role in "Captain Phillips" as the desperate pirate Muse, and even ad-libbed the film's signature line: "I'm the captain now." But a New Yorker story reveals that he is now struggling to support himself.

"When Abdi is in Los Angeles to promote the film, he subsists on a per diem, good at the Beverly Hilton, where the studio likes to put him up. The town car is available only for official publicity events. His clothes are loaners," reads the article. "Recently Abdi requested that he be allowed to stay at a commuter hotel near LAX to be closer to his friend, a Somali cabdriver from Miinneapolis, who shuttles him around for free."

Abdi earned $65,000 for his performance in the $55 million film, but that was more than two years ago. And even with an Oscar nomination, there's no guarantee of his future earning potential as an actor. Abdi already won a BAFTA for best supporting actor, and is now reading scripts in search of his next role.

After the Oscars, Abdi plans to move to L.A. and live with fellow "Captain Phillips" actor Faysal Ahmed.

Still, his life is better than it might have been. The 28-year-old was six when war broke out in Somalia, and rape and killing suddenly became common. His mother evacuated the family, first to be with Abdi's father in Yemen, where he was teaching math. Eventually they settled in Minneapolis in the Cedar-Riverside neighborhood, home to many Somalis.

He was working for the limo company when he saw an announcement that a film was looking for actors to play Somali pirates. After filming "Captain Phillips," he went to work at his brother's mobile phone store in Minneapolis. But he decided to quit when the film premiered.

"How I thought about it was, like, When the movie came out, reviews either gonna be good or bad," he told the New Yorker's Dana Goodyear. "Either way, I cannot be working here."
While The Wrap cites the film's gross as $55 million, that's just what it made in the domestic market. Captain Phillips made $210 million worldwide. While I can understand why Barkhad was paid so little to do the role (Jonah Hill was paid scale for Wolf of Wall Street as well, but Jonah has crazy 21 Jump Street money coming in), I don't understand why the studio wouldn't want to show just a modicum of generosity to Barkhad. Like, letting him have some clothes for free. Or giving him a car and driver for all of his needs when he's in LA. Jesus. This story is so sad. This poor guy.
But… it's not all bad news, I guess. Barkhad was recently cast in a new film called The Place That Hits the Sun. It's about a South African marathon runner named Willie Mtolo in 1992. It's a movie about running and apartheid. Good. Get him some more immediate work too, like some network TV guest appearances that come with some nice paychecks.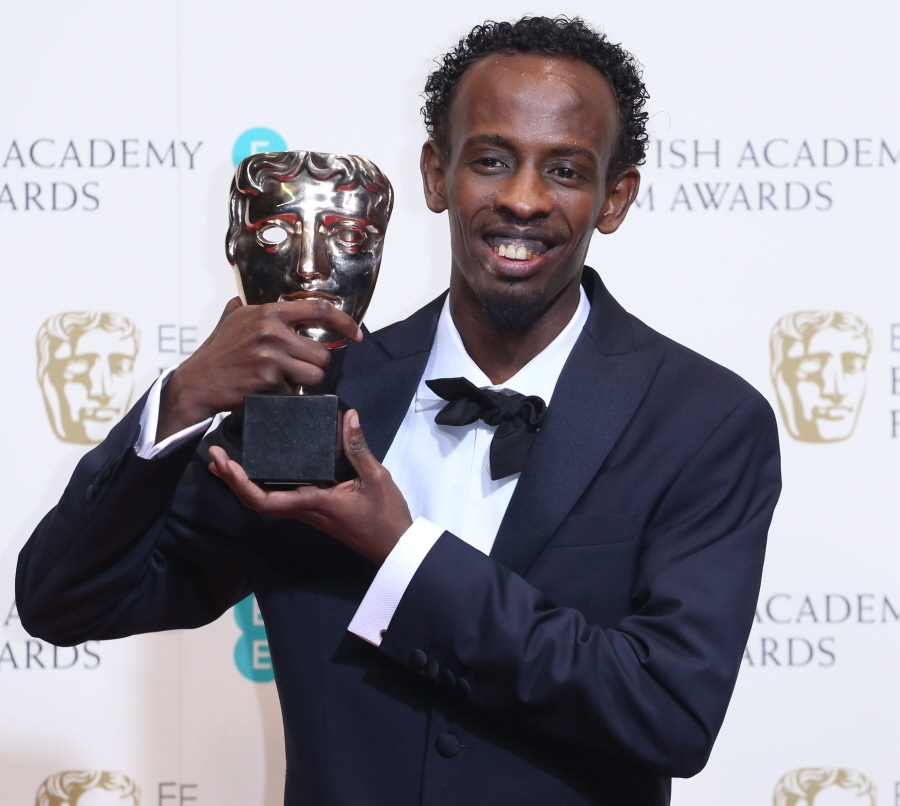 Photos courtesy of WENN.