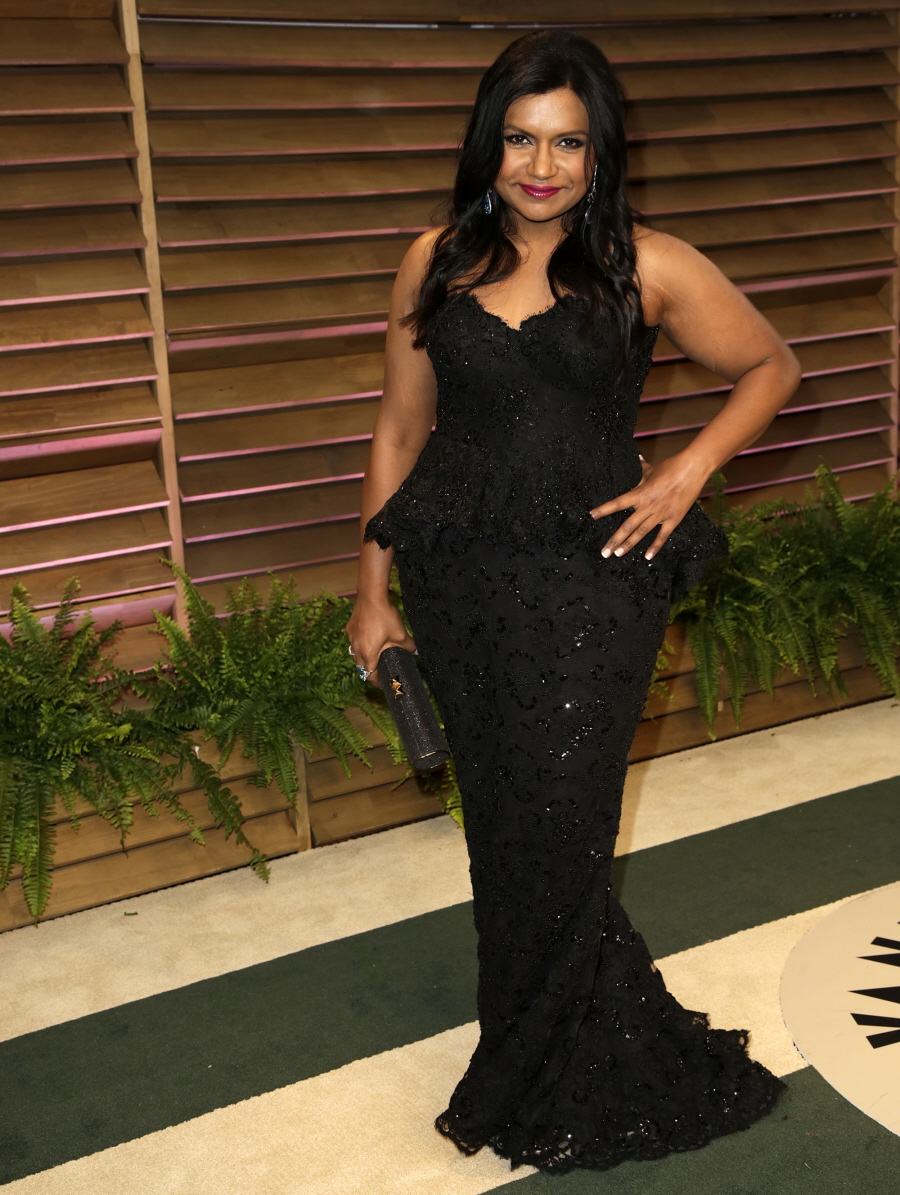 First, I guess I should give some background: Mindy Kaling has been criticized by people here and there for only casting white dudes as her love interests in The Mindy Project. I think it's a non-issue personally, but I'm saying that as someone who generally gets hot for pale white dudes with accents. I don't think Mindy is racist for casting white guys as her love interests, is what I'm saying. It's just the character's type, and Mindy dealt with the controversy by having the Mindy character get shot down by an attractive black man. So, that's the background for this controversy.
Mindy was at the Vanity Fair Oscar party and she did the press line. She did a live interview (I guess) with E! News, and the E! reporter (Alicia Quarles) was basically awkward as hell. Here's the last half of the video:
Quarles: "So who's your type?"
Mindy: "Who's my type? Good looking."
Quarles: "Okay, so any color?"
Mindy: "Yeah…"
Quarles: "Girl, kiss some black men on that show."
Mindy: "Oh, I have but I will…"
People are freaking out about this. CB watched the E! After show and she said that Mindy brought up the issue first by saying, about herself, "That's that girl from that show where she kisses all the white men." So the reporter didn't bring it up out of the blue and was awkwardly responding to something Mindy said. Is this on Mindy? Doubtful. I think this is on the E! reporter who just sucks at red carpet banter, right? She was trying to make a reference to The Mindy Project controversy (non-controversy) and instead of taking a moment to think about the wording, Quarles just blurted out "Okay, so any color?" Girl, we're not shopping for socks.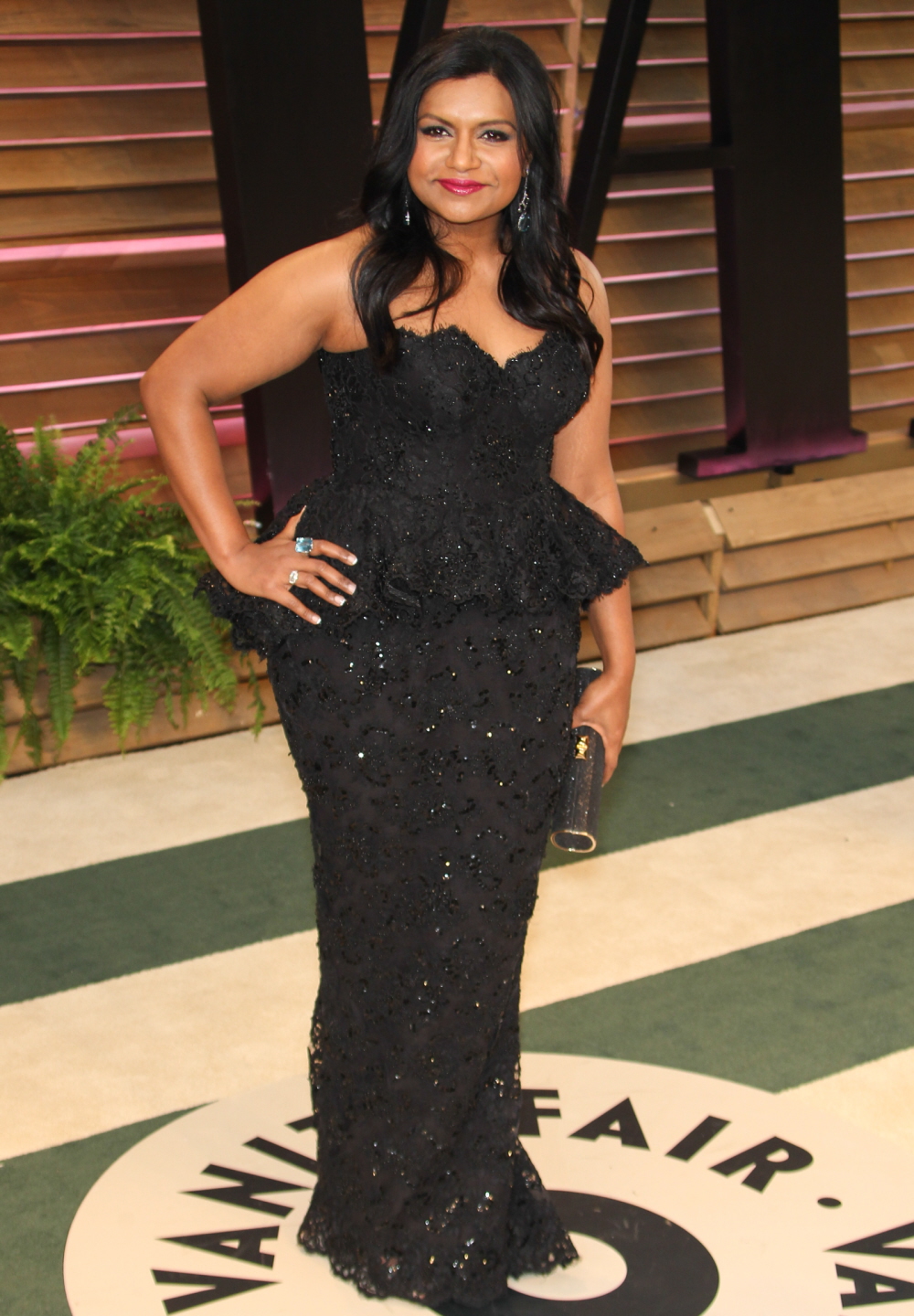 Photos courtesy of WENN.