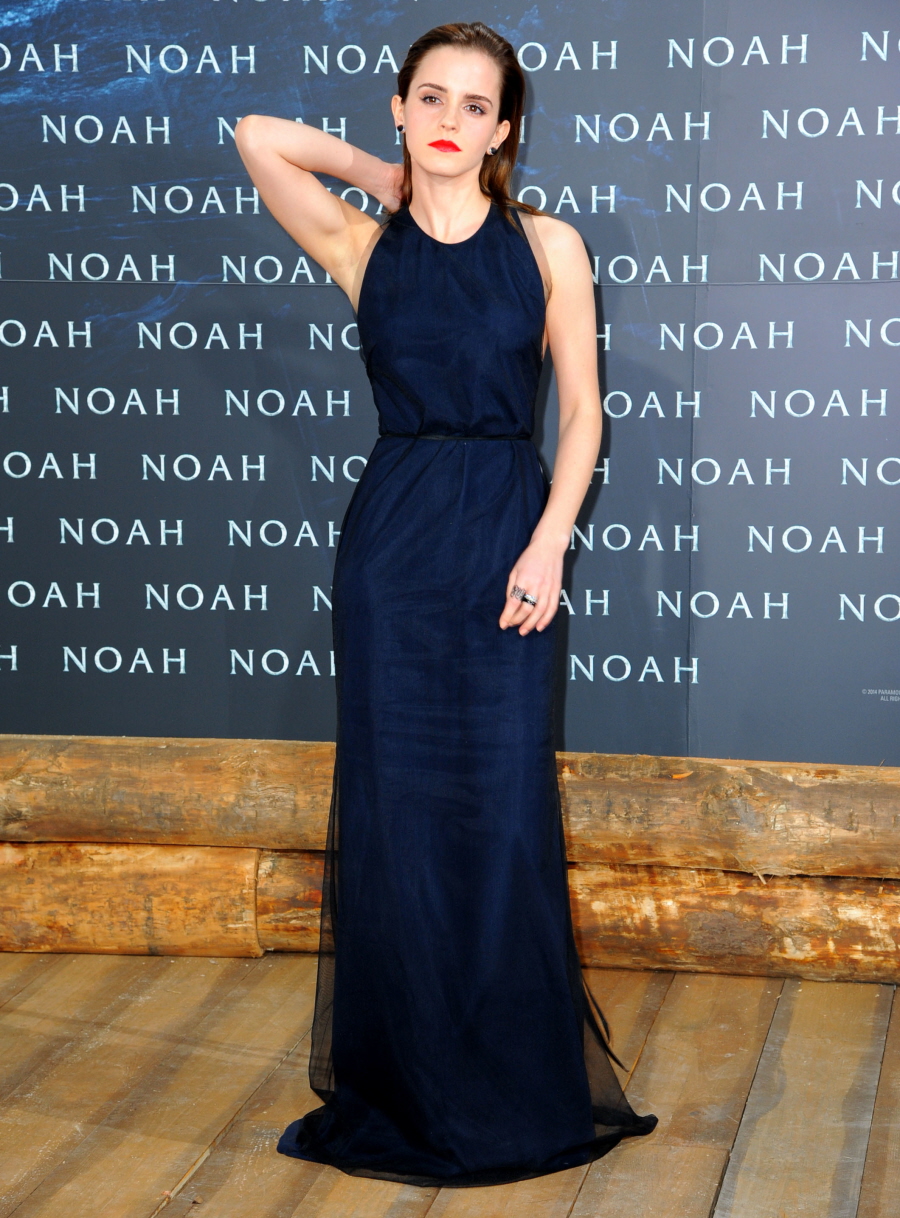 Here are some photos from last night's Berlin premiere of Noah, the bloated, water-soaked Darren Aronofsky "Biblical epic" starring Russell Crowe, Jennifer Connelly and Emma Watson. Rusty didn't even bother showing up (although he has been tweeting the Pope about the film, NO JOKE). So, the Berlin premiere turned into a fashion showdown between Jennifer Connelly and Emma Watson. They were wearing the same basic silhouette, but done in two very different ways.
First up: Emma in a Wes Gordon gown. Generally, I like navy (blue is my favorite color), but I do get tired of seeing navy gowns. Navy gowns (at this point) are more of a default choice than the little black dress. And if you're committed to wearing a dark color, why not try a blood red or a dark eggplant? Those will pop more than navy. Now, that being said, this dress IS pretty. It's inoffensively pretty, and the back detail is charming. My biggest complaint (besides the navy) is the styling – with that kind of back detail, Emma's hair should not be down. And if she really fought to wear it down, at least get her a proper blowout. Also: it's wrinkled, right? Or is that part of the design?
And here's Connelly in black velvet Lanvin. I'm shocked by how much I love this. I usually think Lanvin is so overrated, and I usually think Jennifer gets it wrong or goes too avant-garde with her red carpet look, but this is really beautiful. You know who should try this silhouette? Duchess Kate. She would look great in this cut (only the small-breasted and strong-shouldered can make this work), but I suspect she would never try it because it's so sophisticated and "older" (as opposed to the youthful college-girl looks she favors). For me, Connelly wins this showdown. Plus, this is the best velvet gown I've seen in a long time.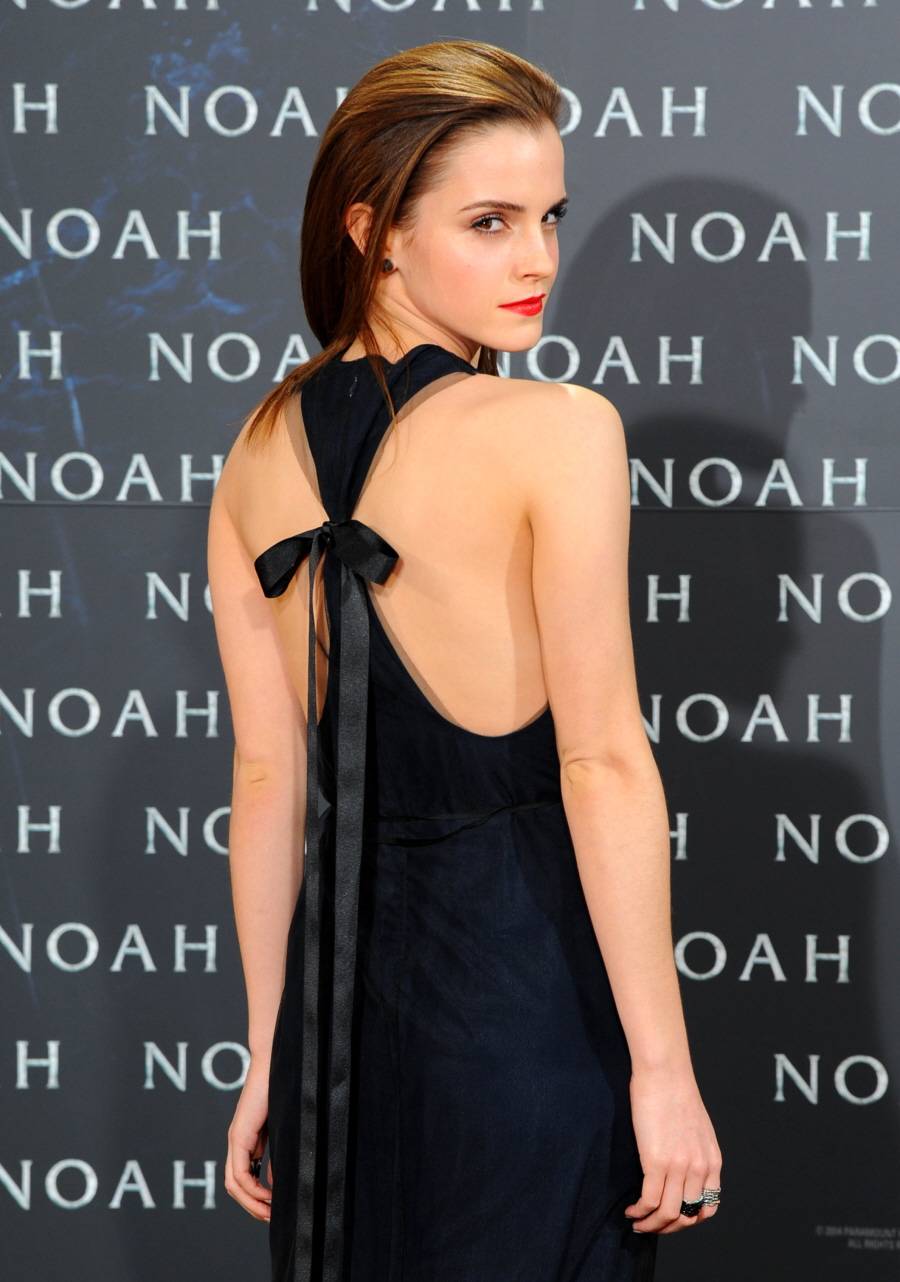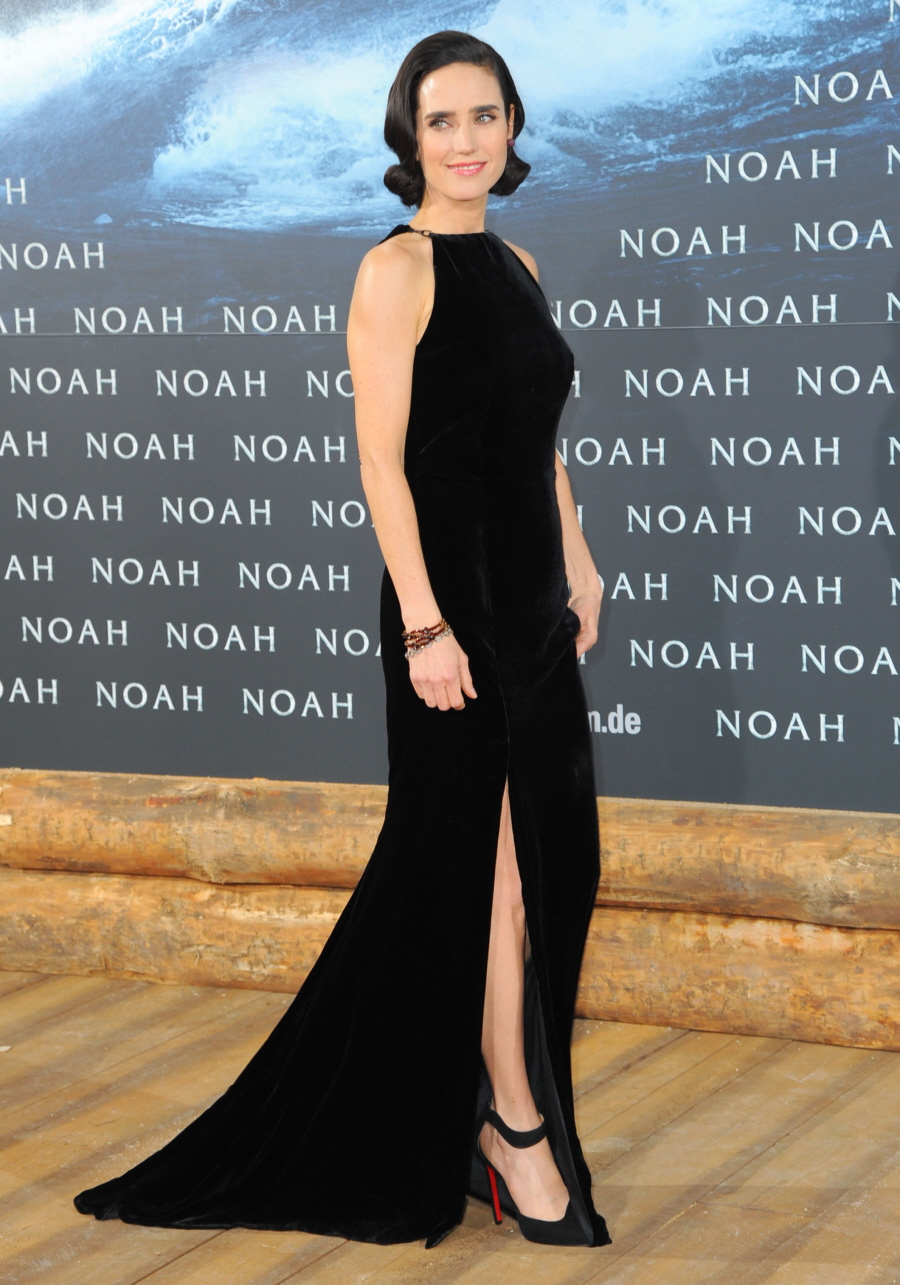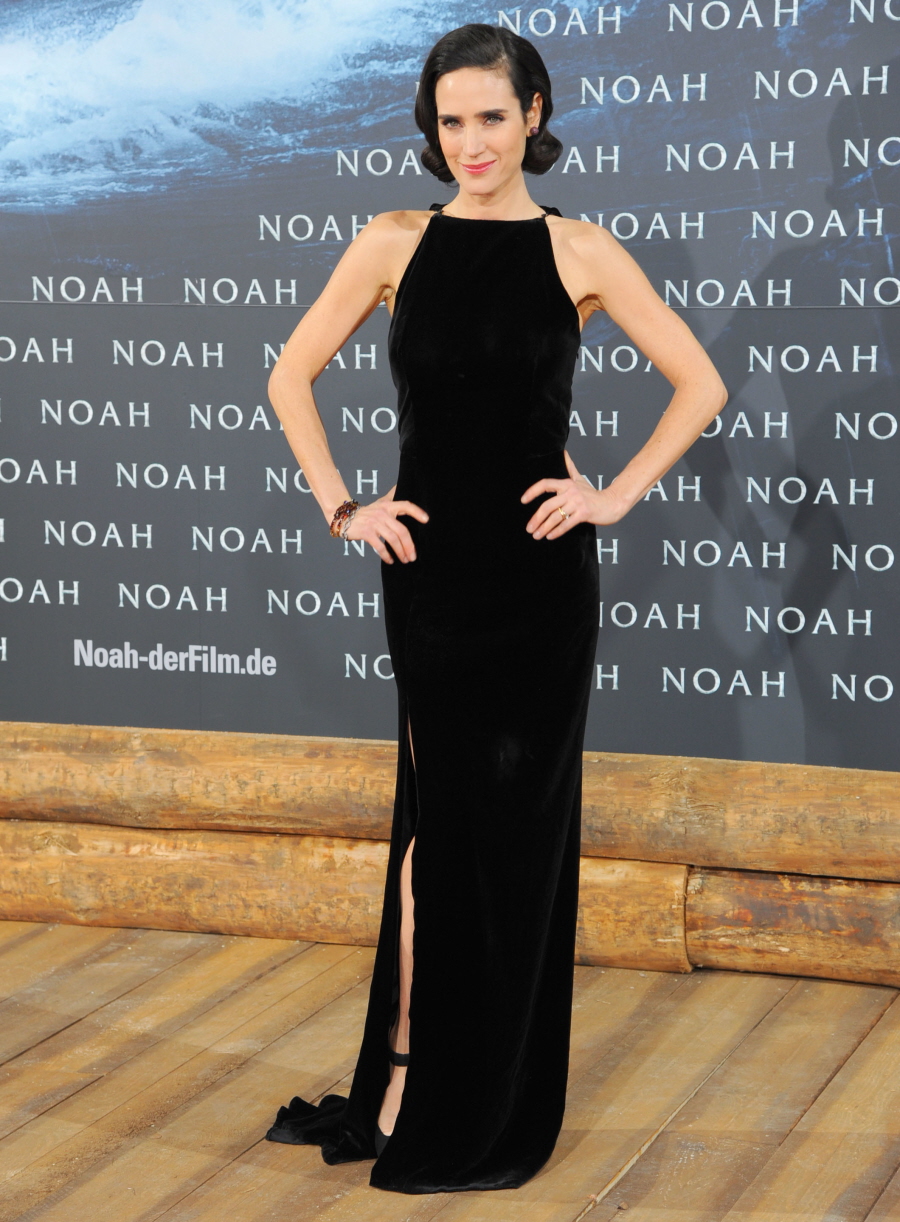 Photos courtesy of WENN.