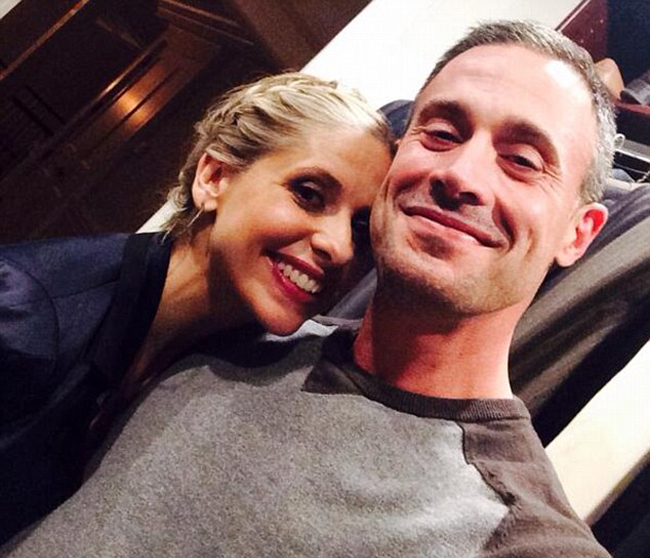 This is the first known selfie of Sarah Michelle Gellar and Freddie Prinze Jr. I love this couple so much. They've been together for 14 years and married for 12. They did marry in their early 20s, which isn't a positive sign in Hollywood (or elsewhere). Yet Sarah and Freddie defied the odds and the 2012 tabloid rumors of their demise. Now they have posted their first selfie together. That's very notable because this couple is rarely photographed together. Red carpet dates have been nonexistent for years, and I get the feeling that they prefer to hang out together at home with their kids. Sarah decided to take the couple-selfie plunge to celebrate landing 200,000 followers on Twitter. Look at Freddie's dimples. I die.
I also wanted to talk about a new interview Freddie has done to talk about his upcoming return to Bones. He is very careful to point out that this is only a guest role because he is needed at home. So much for those other tabloid rumors about him wanting to drop Mr. Mom duty. He thrives upon family time:
He never watched Sarah as Buffy: "I've never seen Buffy the Vampire Slayer. Oh, you can judge. That's fine, I don't care. It wasn't written for my demographic, so I never saw it." The single episode he has seen? "Once More With Feeling," the show's iconic musical episode. "Well, they had a tap dancer in it that I thought was really cool. I wanted to watch him dance."

He's guesting on Bones again: "It's definitely night and day compared to the first episode. I mean in the first episode, he was almost recruiting Booth to get the hell out of the FBI and kind of come to the dark side of the force, so to speak. And in this one, you see much more of their relationship as opposed to just how they interact and work together. You see the sort of trust that guys who serve together would have. I've never served myself but I have family and friends who have, and when you're trusting the guy next to you with your life, you may not see him for ten, fifteen, twenty years, the moment you see him, you'd still die for him. It's a tight relationship, so for that to get challenged, which it does in this episode, it has to be pretty major."

He won't do full-time tv: "I can't put in 15 hour days. I would never see my kids again. I'm a full-time dad, I'm a part-time actor. I just can't do it."
[From E! Online]
Freddie is very fortunate that he is able to pursue a part-time work schedule and spend more time with his family. I bet he knows it. He's still producing for the WWE too. Sarah's new show, The Crazy Ones, might be facing the ax, which is a shame. I wish she could find a new hit show and run with it.
Here's a wonderfully witty tweet from Sarah on International Women's Day. She has a wicked sense of humor.
Being a woman is a terribly difficult task, since it consists principally in dealing with men #IWD2014

— Sarah Michelle (@RealSMG) March 8, 2014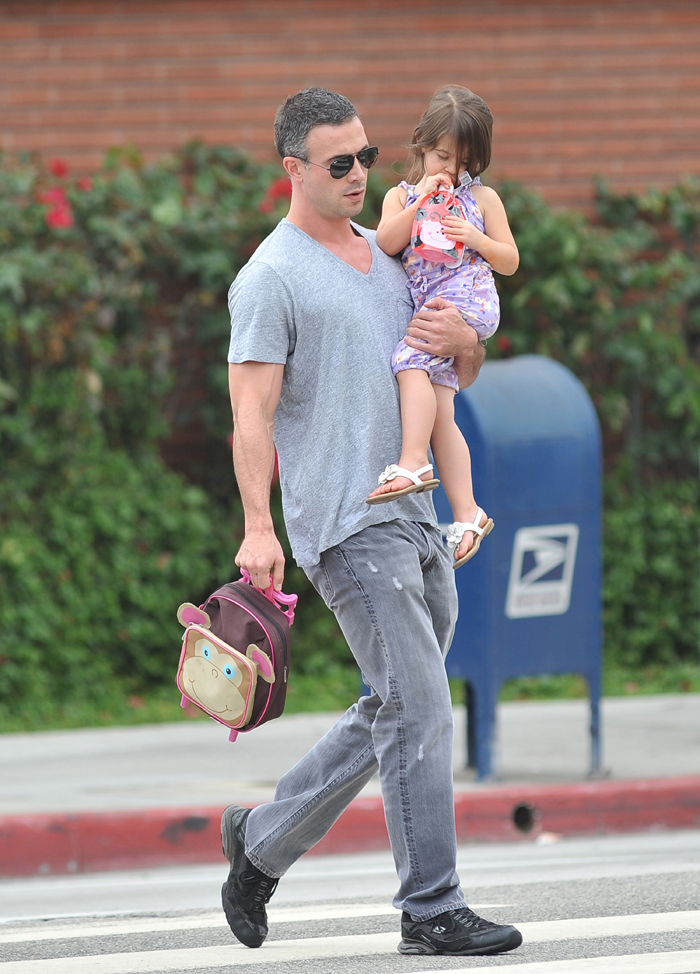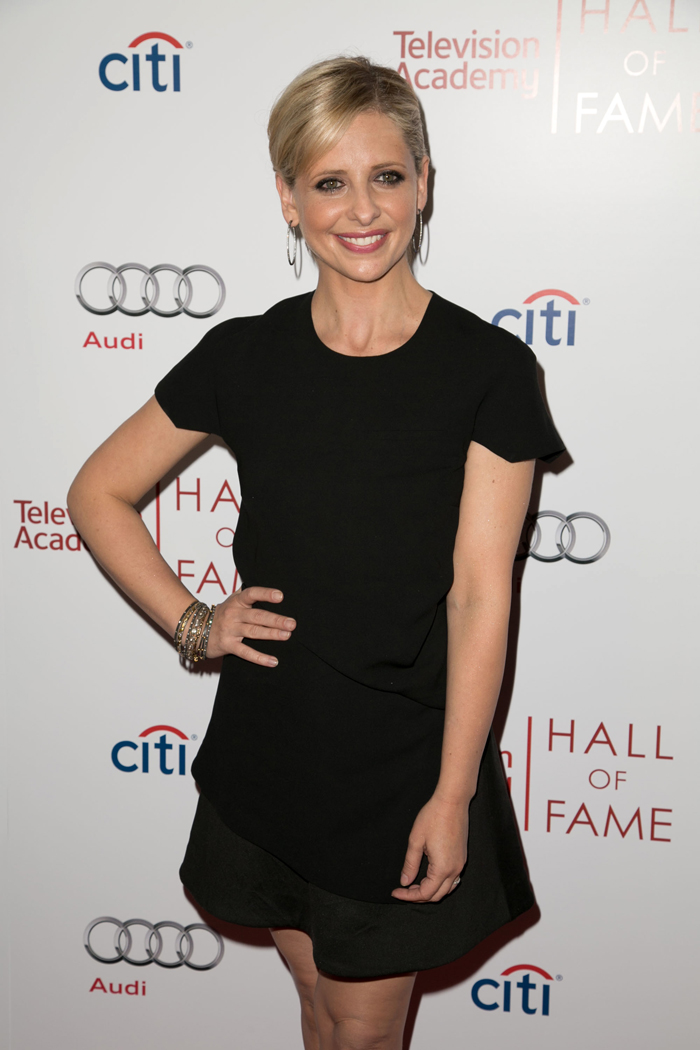 Photos courtesy of Sarah Michelle Gellar on Twitter & WENN