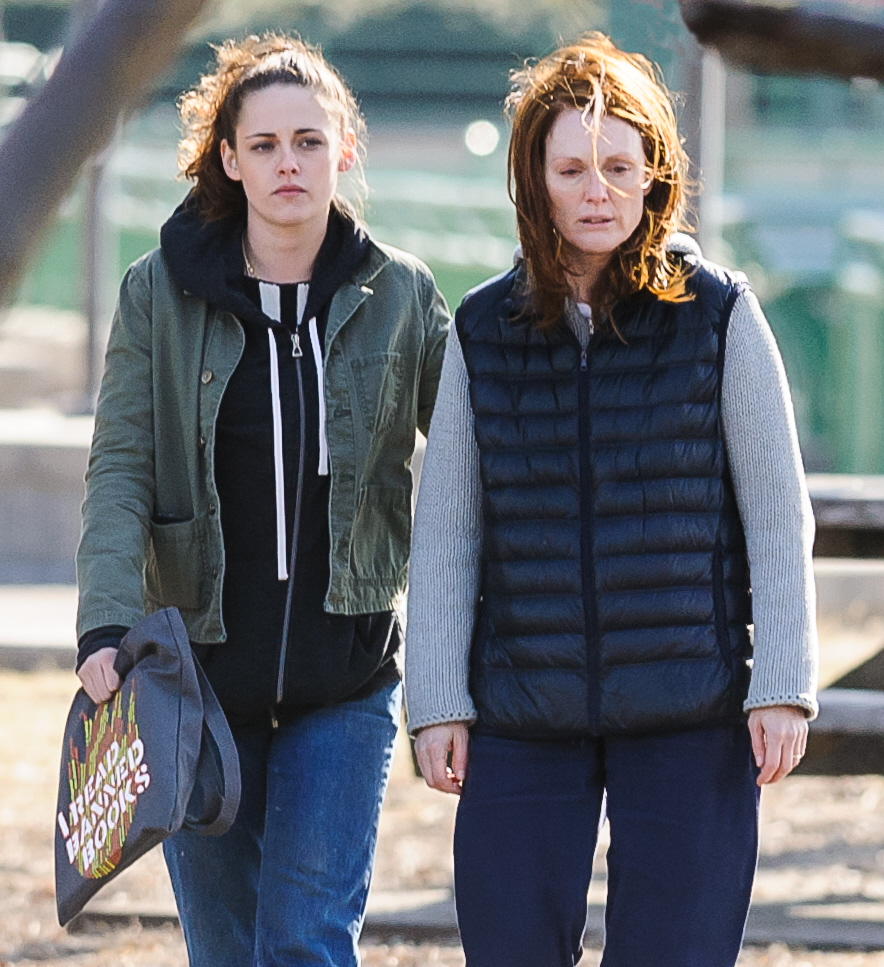 Here are some photos of Julianne Moore and Kristen Stewart filming Still Alice in NYC last Friday. I think they're playing mother and daughter, and I think they were probably filming some heart-wrenching scene where their characters were dealing with Julianne's character's health crisis. To me, they do not look like mother and daughter, but that's a minor complaint. Especially since "sources" have already run to Star Magazine to say that Kristen has been an absolute nightmare on set because she's doing some random juice detox:
Kristen Stewart already has a toxic reputation around Hollywood, but sources on the NYC set of 'Still Alice' say the actress's new detox diet has turned her into a raging witch.

"Kristen isn't a friendly person on movie sets to begin with, but she is extremely feisty lately due to her green juice diet," a source tells Star. "The other day, she yelled at one of the crew for eating normal food in front of her."

Costar Kate Bosworth finally had enough, calling Kristen out for her "snippy attitude," but costars Julianne Moore and Alec Baldwin have taken to flat-out avoiding their famished castmate.
[From Star Magazine, print edition]
Well, if I was on a juice detox, I would be in a foul mood too. That's why I don't do detoxes and such – I don't want to be in a horrible mood. And I have an inability to keep to any kind of diet program, but that's another story altogether. I like the "feisty" adjective to describe Kristen's alleged bitchiness. I guess I could buy that she's on a diet or something and that it's put her in a bad mood, but any story that includes a story about Kate Bosworth taking the high ground is somewhat suspect.
Also: maybe this is what's been wrong with Gwyneth Paltrow all this time. Maybe if she stopped detoxing constantly, she would be in a better mood.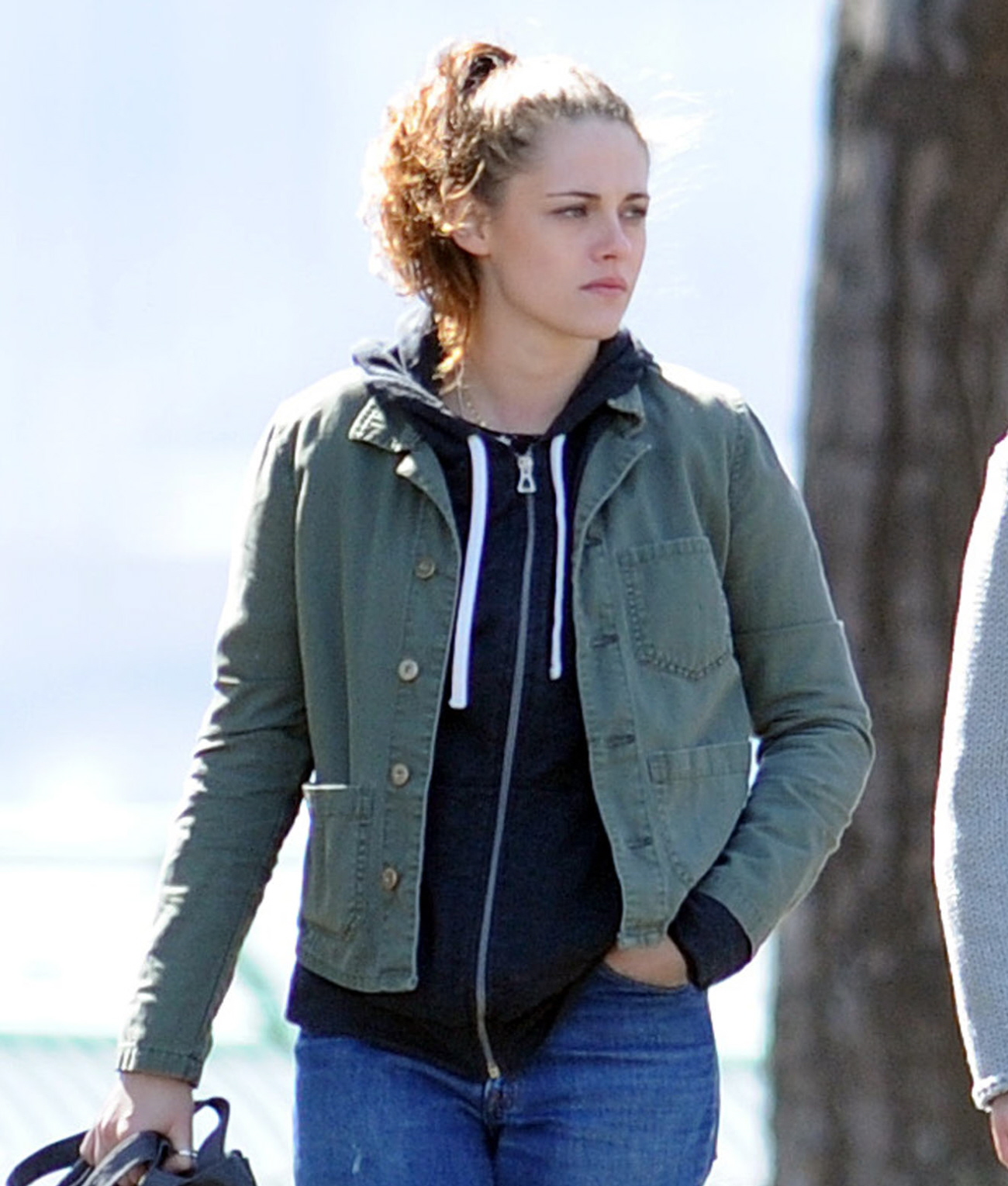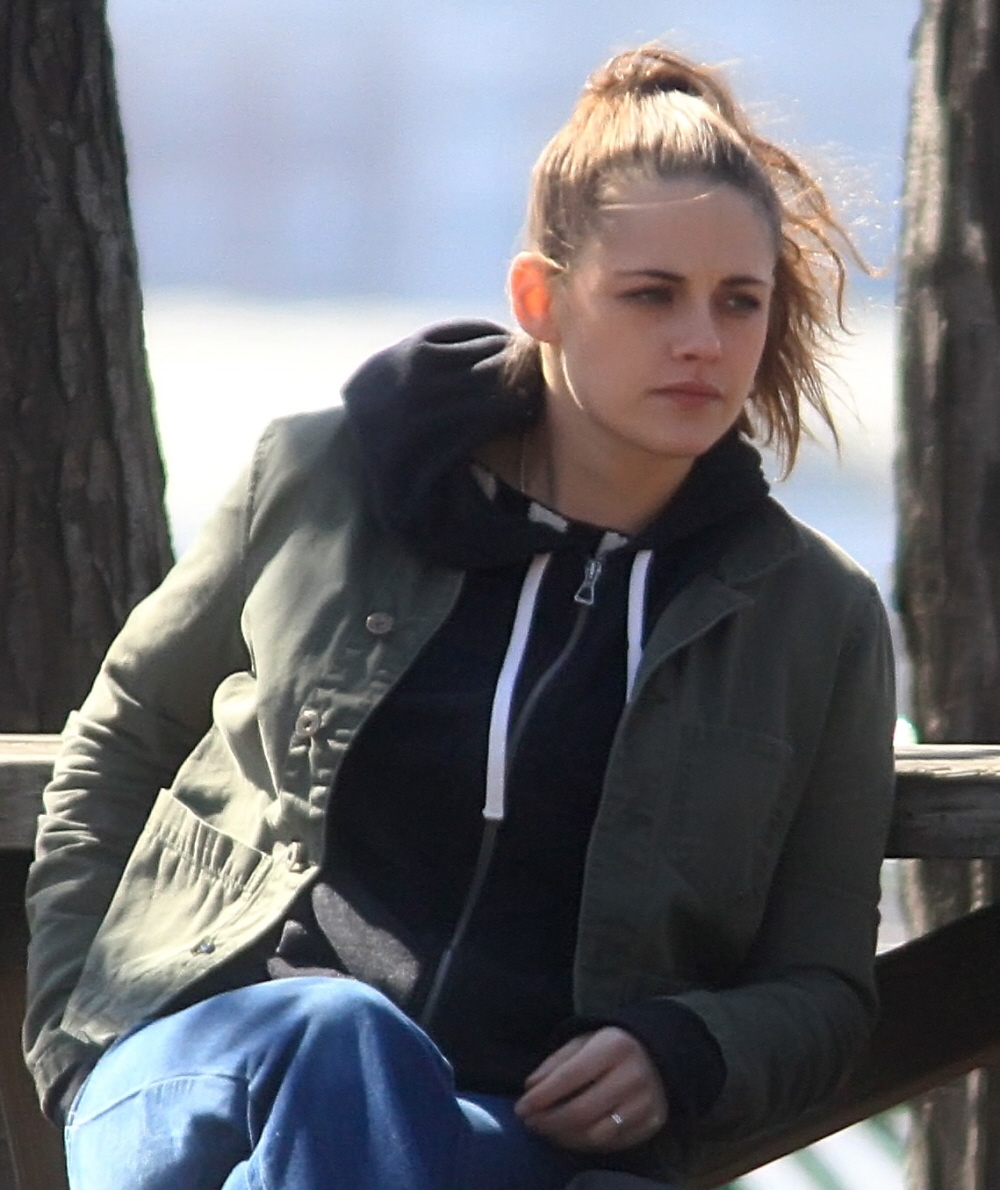 Photos courtesy of WENN, Fame/Flynet.