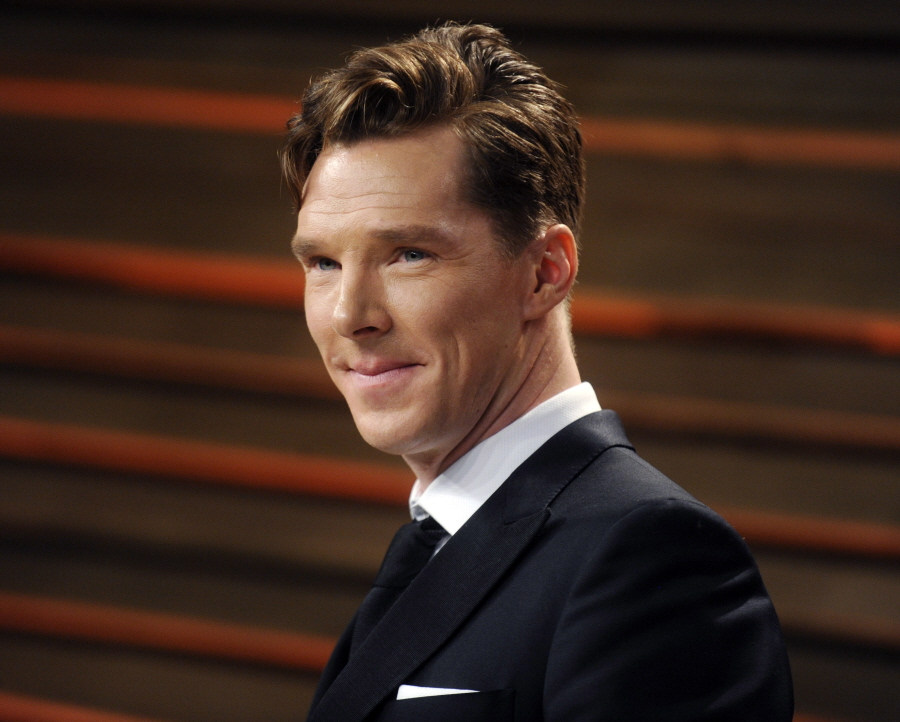 Oh, yes. Let's do this, Cumberbitches and Dragonflies. TO THE DEATH. First of all, before Tom Hiddleston was even a twinkle in a Jaguar executive's eye, Benedict Cumberbatch was already the Sex Voice of Jaguar. Cumby has been voicing commericals (and even starring in a couple) for years now. I think Cumby's been with the brand for more than three years? Something like that.
But, as we know, when Jaguar decided to do a big, glitzy re-launch in the American market, they went with "Good to be bad" – starring Ben Kingsley, Mark Strong and Hiddleston, as those British actors who are famous for playing villains (I would argue Kingsley's most famous roles are heroic and inspirational, like Schindler's List and Gandhi, but whatever). So, Benedict was out and Hiddleston was in as the #goodtobebad campaign began in earnest. Except now Benedict has been pulled into the campaign too with some new voice work on another Jaguar commercial:
Unf. Now I kind of want to bang a Jaguar. Was that the goal? I don't necessarily want to buy a Jaguar, but if a Jaguar spoke to me in that absolutely filthy Sex Voice, I would have sex with the Jaguar. A Jaguar with Benedict's voice: would you hit it?
But for comparison's sake, here's Tom's Jaguar ad, with Kingsley and Strong.
See, for me, Mark Strong is still The Sex in that ad. I would go for Strong before Hiddleston… just based on this ad. But if I'm comparing these men to a Cumbervoiced Jaguar? Um. Yeah. I'd still be banging the Cumbervoice. I'm sorry, Tommy! Please don't cry.
Speaking of Tommy and his salty tears of neediness, we now have video & audio of Tommy singing in The Pirate Fairy, that direct-to-DVD Captain Hook cartoon.
Photos courtesy of Getty, WENN.