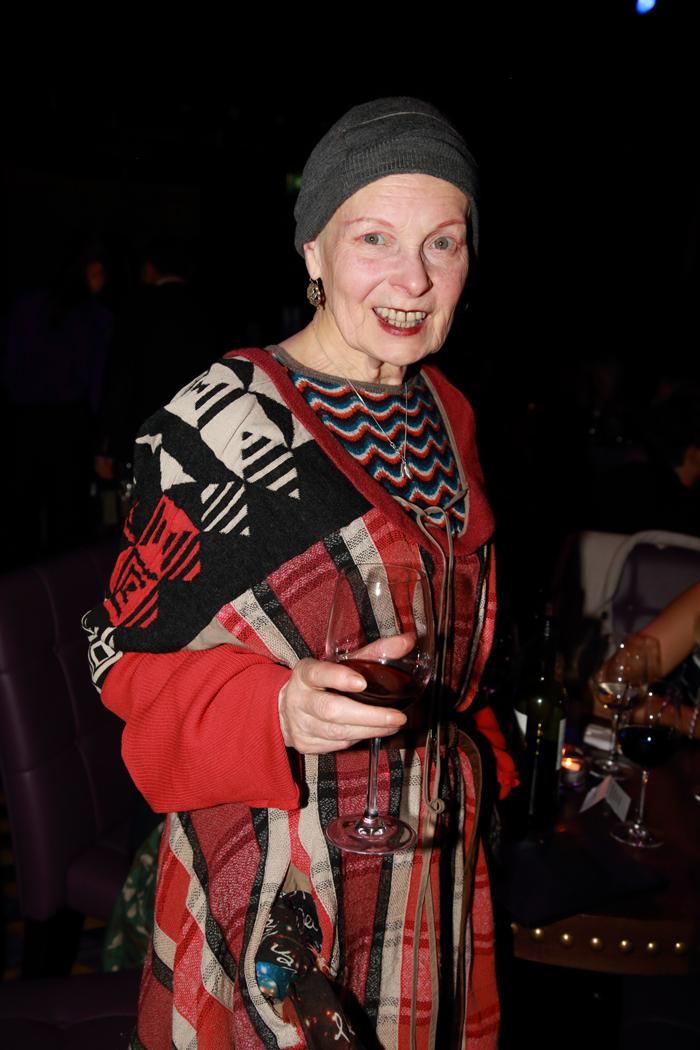 Vivienne Westwood is my design boo. I just love her daring visions with dramatic (and sometimes gaudy) fabrics. She can sometimes come off as a little bit eccentric, but a better word is "endearing." She's adorable. Vivienne is making me scratch my head a little bit with her newfound confession to support World Water Day (March 22).
Vivienne has recorded a new video about water conservation. I'm trying to forget that this is a PETA ad. This is Vivienne's take on the "I'd rather go naked than eat meat" slogan that PETA overuses. I've always felt like celebrities use those campaigns as a way to take it all off and look charitable in the process. Viv stays covered up as she claims, "I'm an eco-warrior, but I take long showers with a clean conscience because I'm a vegetarian." Here's her clip, which is all about how the meat trade is the biggest water waster on the planet:
Ha. This makes me feel a little better about "just recycling" to help the environment. Now I can claim to save the planet because I stopped eating meat decades ago. Thanks, Vivienne!
The strange twist on this subject is that Vivienne also spoke to the Mail about how she rarely showers. She makes a habit of diving into her husband's dirty bathwater instead:
"Normally at home I'm not used to the habit of a shower. I just wash my bits and rush out in the morning and more often than not get in the bath after Andreas. I'm sorry but whatever you do is helpful. We have to start somewhere. This is about how precious water is, it's more important than the gas that the people want to dig up and we're prepared to poison our water for that for example. Eating meat is one of the most environmentally damaging things it's possible to do. I'm a person who's got enough money to make choices and this is my choice. We don't need to eat animals, there's too many of us anyway and eating animals is destroying the world. I believe that we are an endangered species and we need to think about what we're doing. We're probably killing ourselves through eating meat."
[From Daily Mail]
I don't want to get into a huge debate of whether or not meat-eaters are destroying the environment. Let's be more superficial and talk about whether it's gross to re-use your husband's bathwater. Is it? "Wash my bits" is kind of icky to say. I understand why some people (with cooperative hair) wouldn't want to wash their hair every day. Shailene Woodley only does it once a month, which is extreme. Hair is one thing, but bathing is another.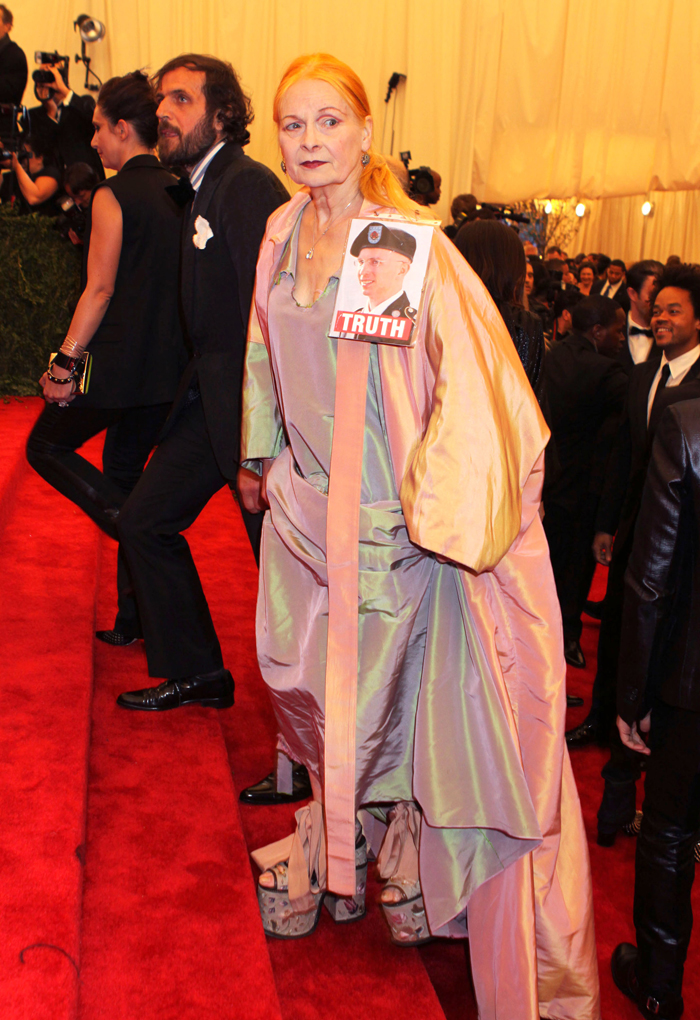 Photos courtesy of Fame/Flynet & WENN