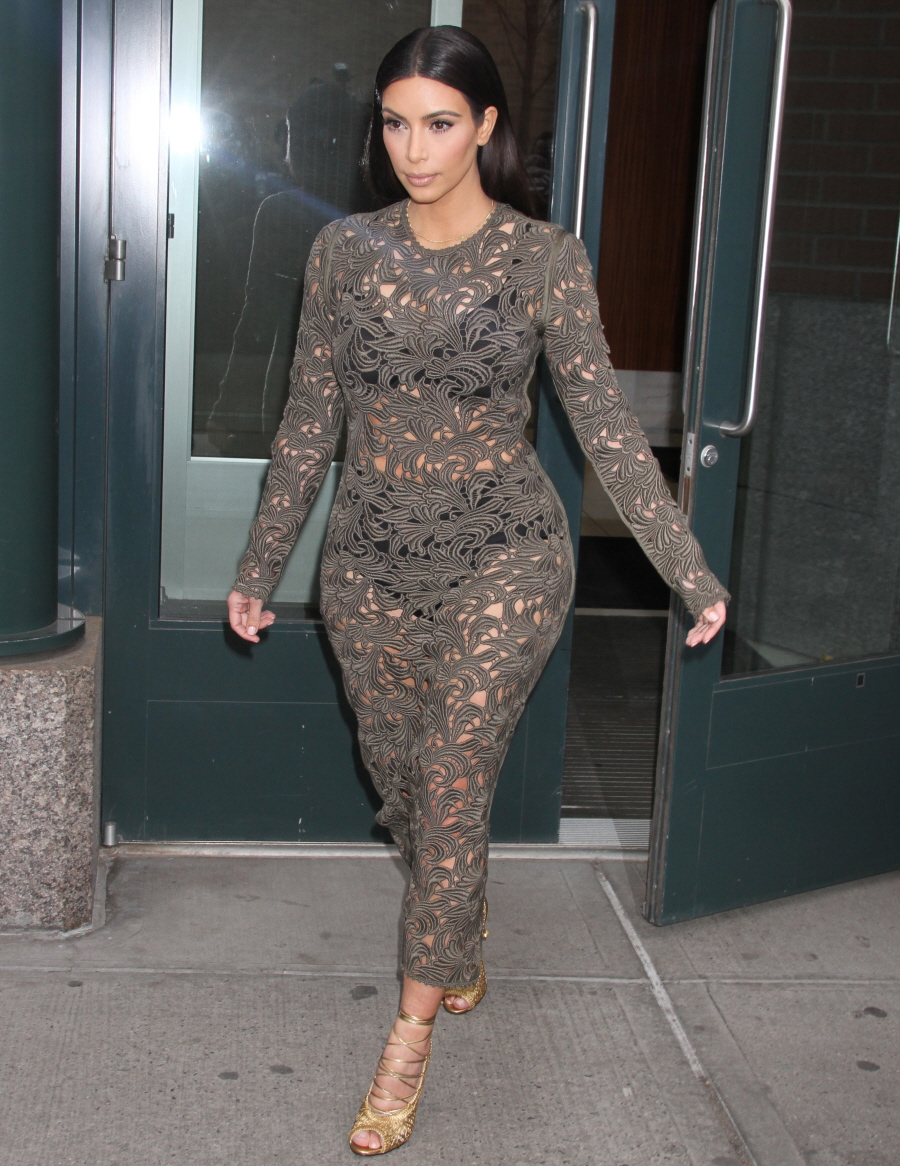 Here are some photos of Kim Kardashian and Kanye West out and about yesterday in NYC. They were in and out of Rockefeller Center where Kim appeared on Late Night with Seth Meyers and then… Kim and Kanye went to dinner with Anna Wintour. For real. Wintour doubled-down on the Kardashian approval by going to dinner with them. And Kim wore this completely see-through dress and granny panties for both Late Night and dinner. Ugh.
As for the appearance on Late Night – this was Kim's first interview since the Vogue cover dropped. She gave that exclusive to Seth Meyers, and for that, Seth was incredibly nice to her. I mean… I would imagine he's always nice to his guests, regardless of how he feels about them personally, but I was surprised by how gentle and kind he was with her. Here's the video:
They talked a lot about the Vogue cover and Kim confesses that she didn't know that they would be chosen for the cover, which is interesting. I kind of think Kate Upton might have thought she would be the cover for a while. Kim also said that in the photo where Kanye is holding a naked IgNori, IgNori "peed on Kanye… He was trying to tell me. I had to get up and clean him off." But Kim is very proud of the cover overall, saying: "Kanye's the first rapper, I'm the first reality star, we're the first interracial couple… I felt like the real-life Carrie Bradshaw." Seth also asked her some stuff about the wedding plans too. He's a good interviewer and you could tell that she felt very comfortable with him.
PS… That cameltoe is ridiculous. Wear jeans that fit, for goodness sake.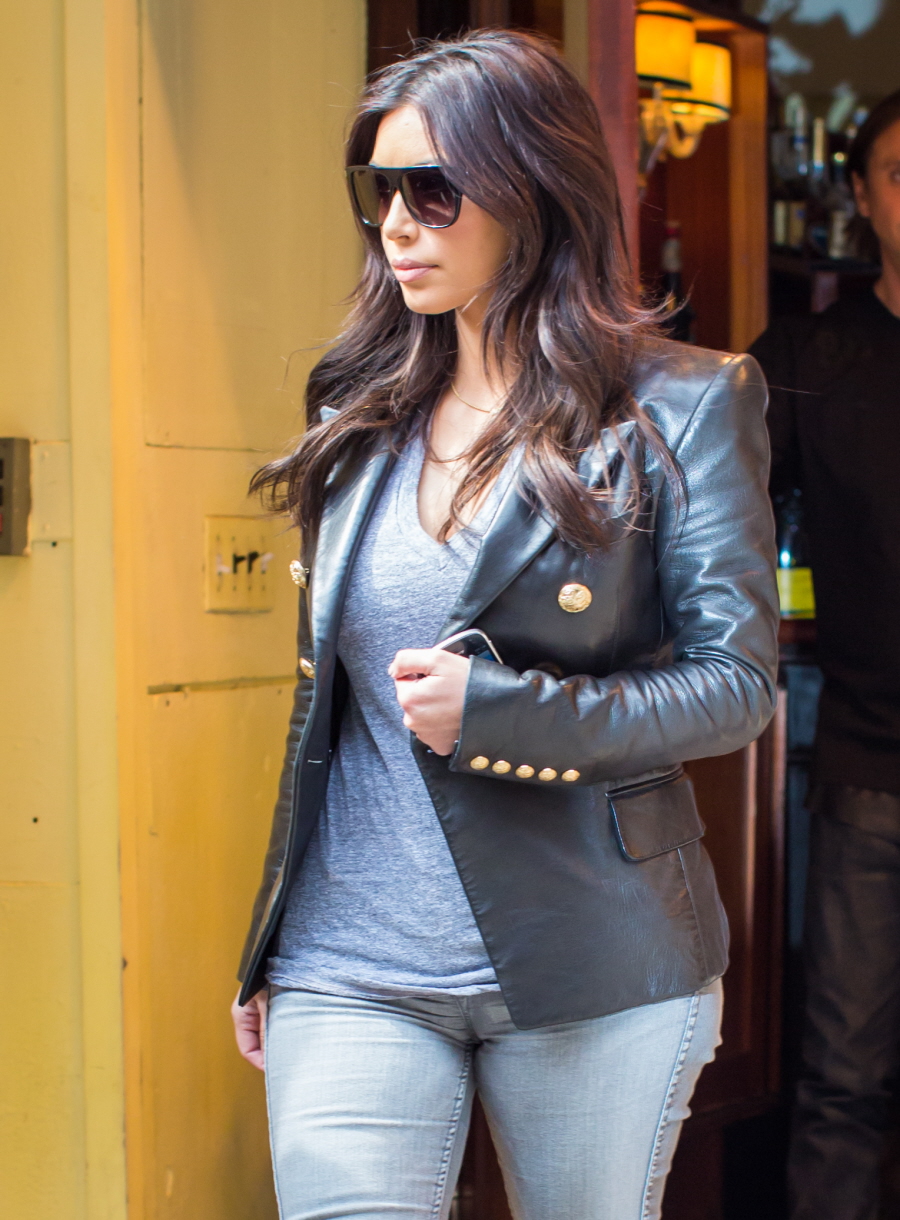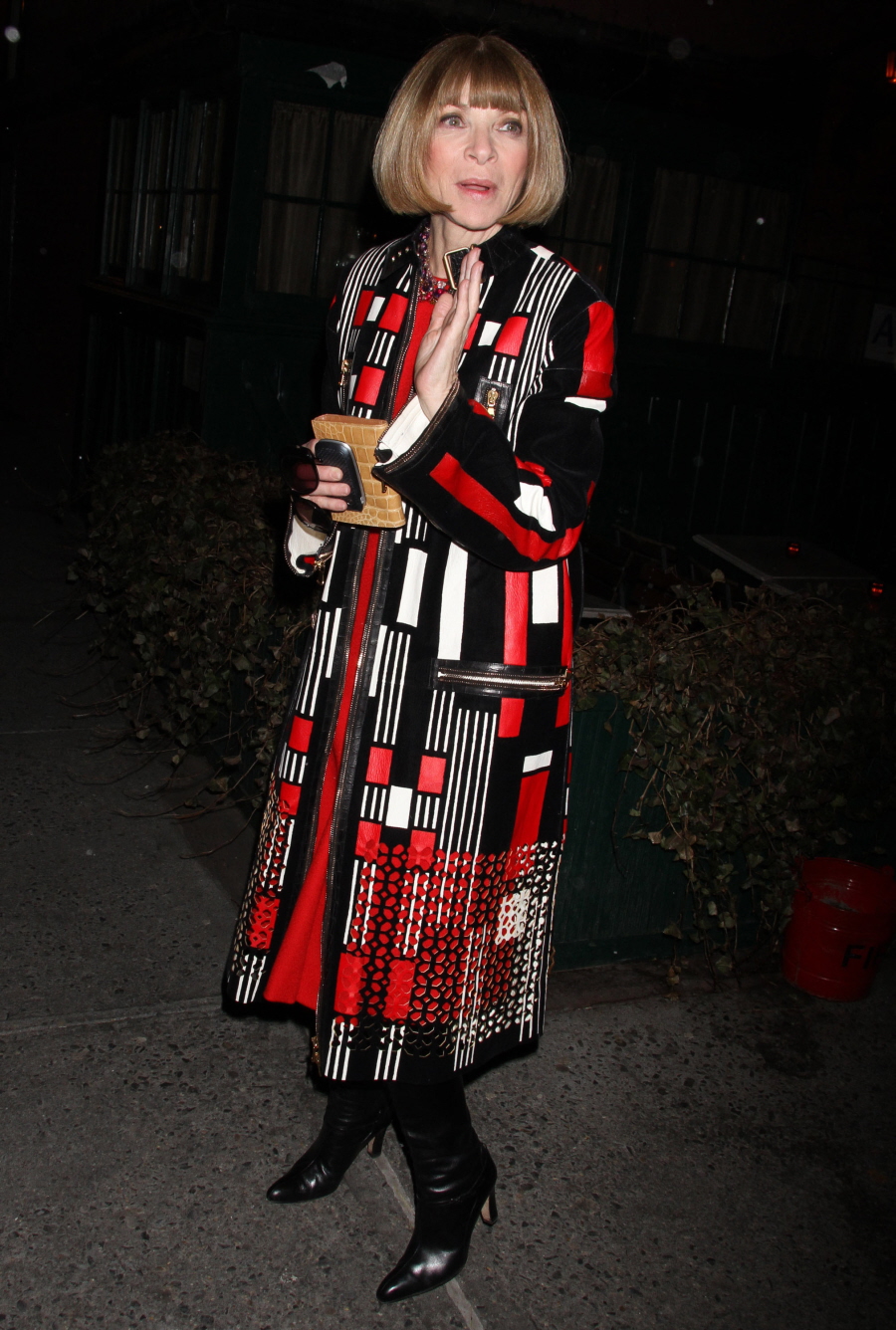 Photos courtesy of WENN, Fame/Flynet.