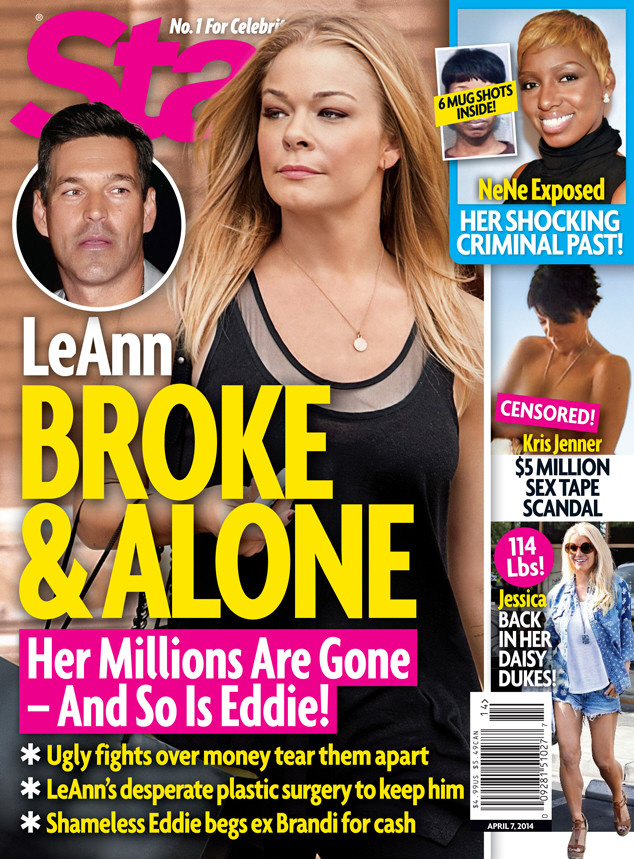 YES. I love this Star Magazine cover. Just know: this is going to be a two-parter. I won't get a chance to read the Star cover story on LeAnn Rimes until this evening, and I promise I'll do highlights from the article on Friday. To be fair… I think Star has been cornering the market on LeAnn Rimes gossip for a while. Unfortunately, Star ran a story last October about how LeAnn is worth $50 million… and now this cover story is saying that LeAnn is BROKE. Which is it? Who knows? Some highlights from the piece:
Are LeAnn Rimes and Eddie Cibrian going broke? Star has conflicting information. The gossip magazine dedicated its Apr. 7 cover story to the couple, with sources claiming that Cibrian "isn't pulling his weight financially" and that the 40-year-old actor "has no money of his own." Insiders also allege that the 31-year-old "Blue" singer "is exhausting every possibility she has to make a buck."

Per a "friend" of the couple, "LeAnn recently told Eddie that she was scared he'd leave her if she couldn't keep bringing in so much money, and it turned into a nasty fight. He told her to quit being paranoid, and she called him heartless. She wanted him to promise he wouldn't ever leave her, but instead he just left the room." Another insider tells the tabloid that Rimes "feels like she's all alone."
Now, I tend to believe this version of LeAnn's finances more than LeAnn's alleged $50 million estate. That being said, I don't believe LeAnn is broke. I just think that she spends too much money and she doesn't have enough cash coming in because her tours are sad spectacles and she always cancels half the dates anyway, and because her last few albums have bombed, majorly. And Eddie does not bring in that much money, that's the truth.
So, LeAnn got on Twitter to deny it and… yeah, she just gets WAY too involved in the tabloids stories. First she tweeted: "Hahahaha wow, I must sell a lot of Star mags! Flattered." Then she tweeted this:
Which one is it LOL #solidreporting pic.twitter.com/S7wZDYdO4j

— LeAnn Rimes Cibrian (@leannrimes) March 26, 2014
Gurl… STOP CARING. You know what's more pathetic than Star Magazine calling your ass "broke"? The fact that you're tweeting about it.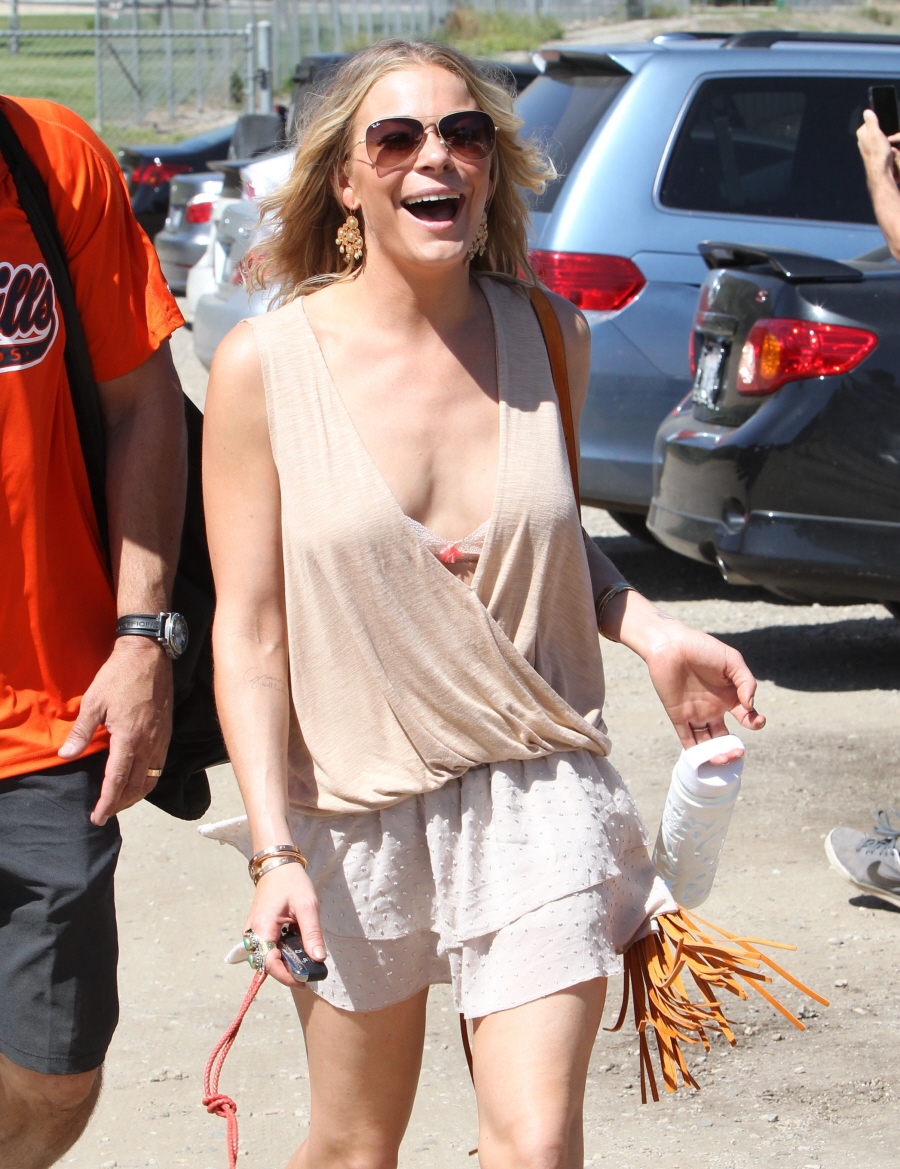 Photos courtesy of Star, Fame/Flynet, LeAnn's Twitter.