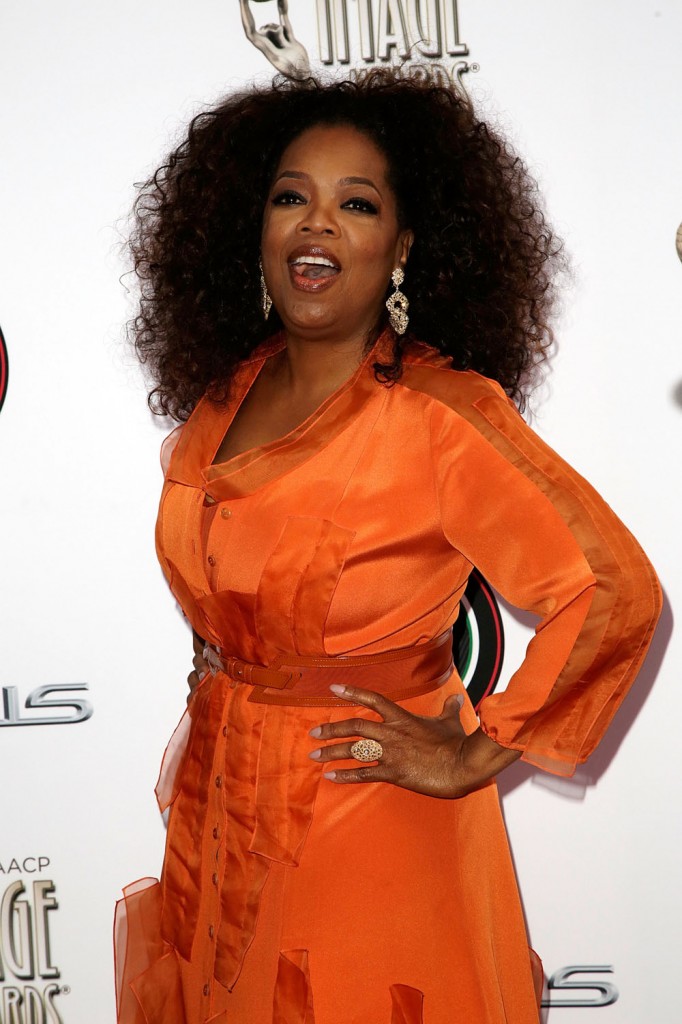 Oprah is embarking on a national self help tour starting this September called The Life You Wanted Weekend. Prices range from $99 to $999 if you want to meet Oprah. Some of Oprah's favorite self help gurus will be there including Deepak Chopra, Elizabeth Gilbert of Eat Pray Love, and pastor Rob Bell. The tour will start with eight cities including Washington DC, San Jose and Miami, and will expand to more depending on if it's successful. The Hollywood Reporter has the scoop. I've cut out some of the insider business details, but the gist is that Oprah is going on tour. She also has a new book coming out in September called What I Know for Sure. Clever Oprah.
Starting in September, Winfrey will set out on an eight-city Oprah's The Life You Want Weekend tour. The plan: pack 18,000-seat arenas for a two-day experience featuring a keynote by Winfrey, who will share her personal story and advice on Friday night, and group activities and speakers picked by her on Saturday. Among those signed to participate: Eat Pray Love author Elizabeth Gilbert, pastor Rob Bell, OWN star Iyanla Vanzant and, in certain cities, guru Deepak Chopra.

"There's no question that Oprah's supreme gift is connecting with an audience," says OWN president Sheri Salata of the impetus for the tour, which will allow Winfrey to interact with her fans in a way she hasn't since she ended her daily Oprah Winfrey Show in 2011. She will make tour stops in Atlanta; Auburn Hills, Mich.; Houston; Miami; Newark, N.J.; Seattle; San Jose, Calif.; and Washington, with tickets starting at $99 and rising to $999 for VIP packages that can include meeting Winfrey. (Tickets will go on sale April 7 on a relaunched Oprah.com.)

Winfrey tells THR a domestic tour has been atop her "bucket list" since she finished a speaking circuit in Canada in early 2013. Although Life You Want will be much larger in scale, her message remains the same. "It's about living the life you want, because a great percentage of the population is living a life that their mother wanted, that their husband wanted, that they thought or heard they wanted," says Winfrey, adding that she will use the platform to push themes of "empowerment, resilience and authenticity."
It sounds like a great idea actually. People still want to buy what Oprah is shilling and the self help market is incredibly lucrative. I think Oprah overshot her mark by trying to launch an entire network. She's way off message by giving a reality show to Lindsay Lohan. By getting back to her core message she'll be able to drum up more interest in OWN and remind the public what she's about. Tours are the way that musicians bring in the big bucks. It makes sense that Oprah's tour would do incredibly well.
As for the question in the title: no, I would not pay $1,000 to meet Oprah. I would shell out $100 to see her speak live though, as long as it only lasted a couple of hours and was convenient for me. (I would not take up an entire weekend with that, I can only take so much self help talk.) I know what Oprah's message is, and I've heard her and so many others say it in slightly different ways. I still have a lot of affection for her and there's something exhilarating about going to an event like that. Plus, I did pay $40 to see Wayne Dyer speak once. Yes he's a bit strange and I don't believe in all his new age mumbo jumbo, but he's charismatic and I was definitely entertained.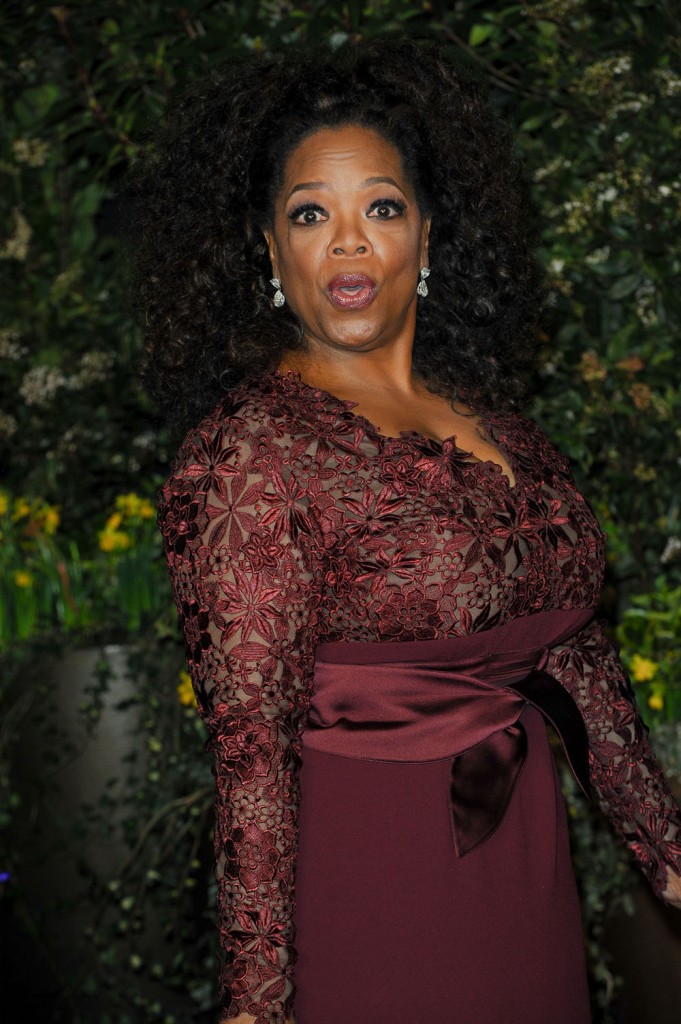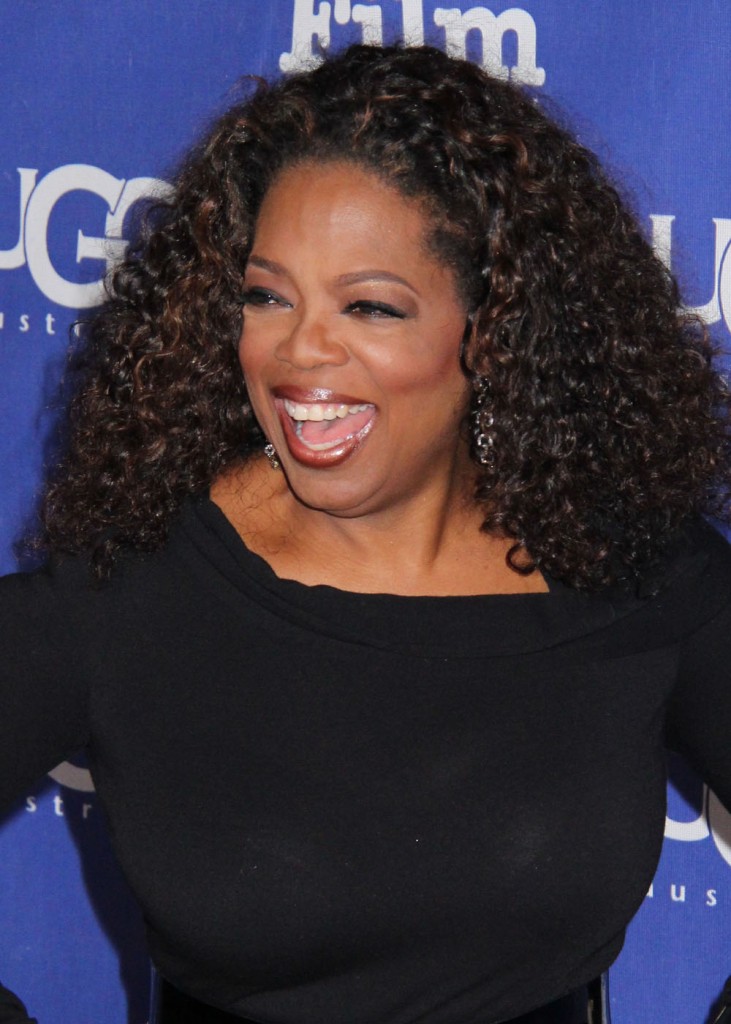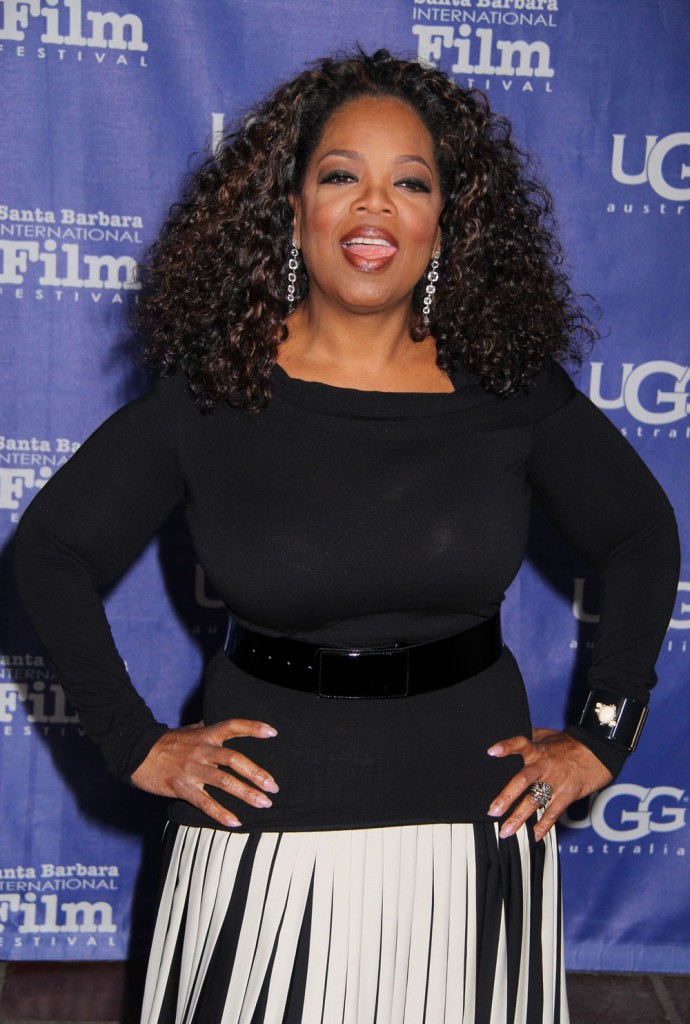 photo credit: WENN.com and FameFlynet