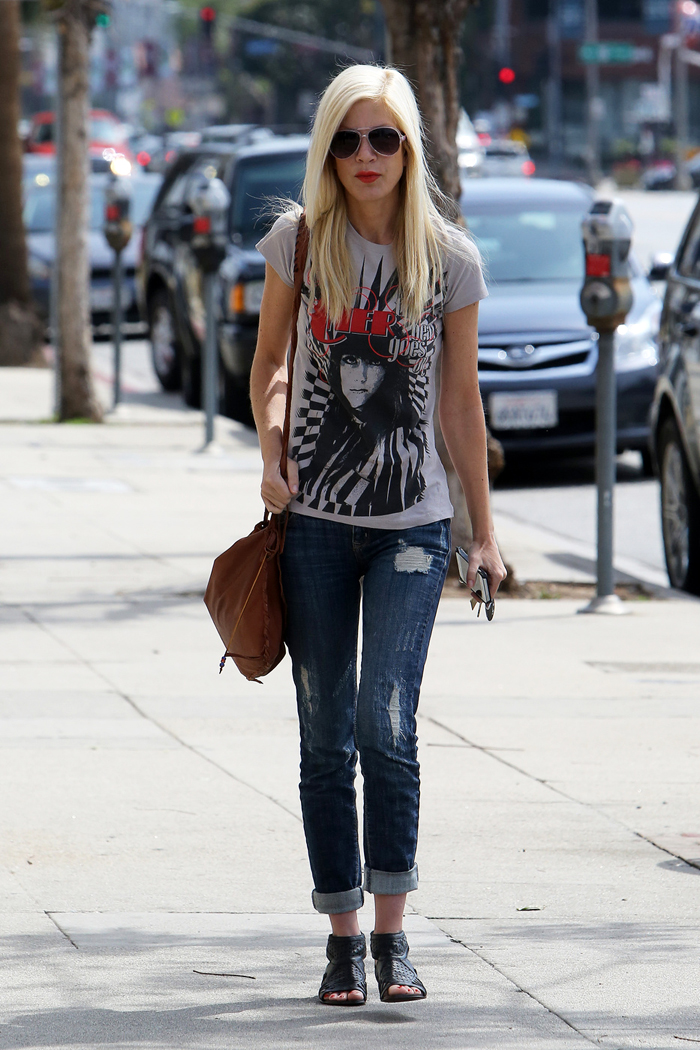 Here are some new photos of Tori Spelling hitting the nail salon with Liam and Stella in tow. Other outlets are making a big deal about Tori wearing her wedding ring, but I can't be bothered to care about ringwatch. Tori's turned her philandering husband into some sweet publicity. I still doubt that Dean was getting with dudes, but I feel like Tori planted that story for revenge. I can't blame her because Tori is stuck with Dean. She can't afford to divorce him because she'd probably be on the hook for child support and alimony. There IS potential for Tori to rebrand herself as a single mother. I don't think she's interested in that angle. Tori has begrudgingly taken Dean back. They're going to renew their vows! That will keep him from cheating again. Whatever:
Tori Spelling's husband Dean McDermott has been in the doghouse since his cheating scandal exploded late last year, so he's planning to renew their wedding vows — again!

The 40-year-old Beverly Hills, 90210 star took her allegedly philandering husband back following widespread reports of an alcohol-fueled fling with 28-year-old Emily Goodhand in Toronto last December.

But even though Dean went into rehab to "address some health and personal issues" and is back living with Tori and their children, she still doesn't trust him, reveals a soure.

"Dean has a long way to go before Tori forgives him," the source told The Enquirer. "His biggest fear is that she'll divorce him and he'll be left with nothing. So he's on a mission to convince Tori that she's still the love of his life. Dean has a lot of work to do. That's why he wants to renew their vows. Dean really does love Tori AND he doesn't want to lose his meal ticket."

The two reality stars — parents to Liam, 7, Stella, 5, Hattie, 2, and Finn, 19 months — were married in 2006 and renewed their vows four years later. Now they're planning to do it for a third time on their eighth anniversary in May.

Another insider said that Tori is going along with the vow renewal, but she's making sure Dean, 47, continues to attend counseling.

"Tori has a very long memory," noted the insider. According to the source, Dean may think he can make Tori forget his alleged infidelity "by giving her expensive gifts and massages, and renewing their vows, but it's going to take a lot more than that.

"Time is the only thing that will heal Tori's heart."
[From Enquirer, print edition, April 7, 2014]
Awwwww. The vow renewal will make for a lovely reality show episode, amirite? Enough already. I feel for Tori and Dean's children because their parents either have a dysfunctional marriage or are faking a dysfunctional marriage. Either scenario will damage these kids once they're old enough to read and Google their parents' antics. Are we still debating whether Tori cooked up this whole "sex addict" scheme for publicity? A little outpatient rehab seems like a small investment if the drama pays off with a new show. Will anyone watch it? That's a good question.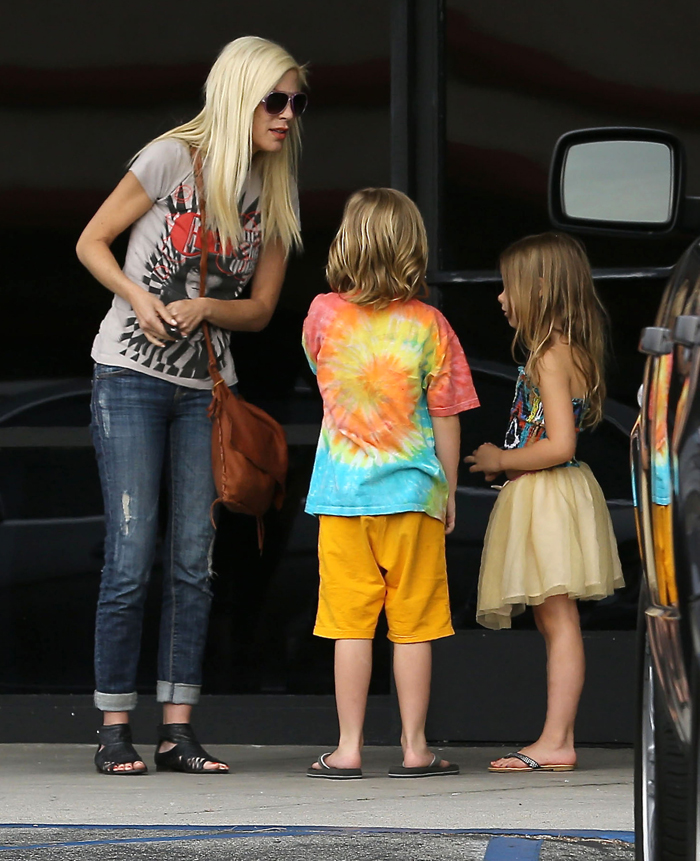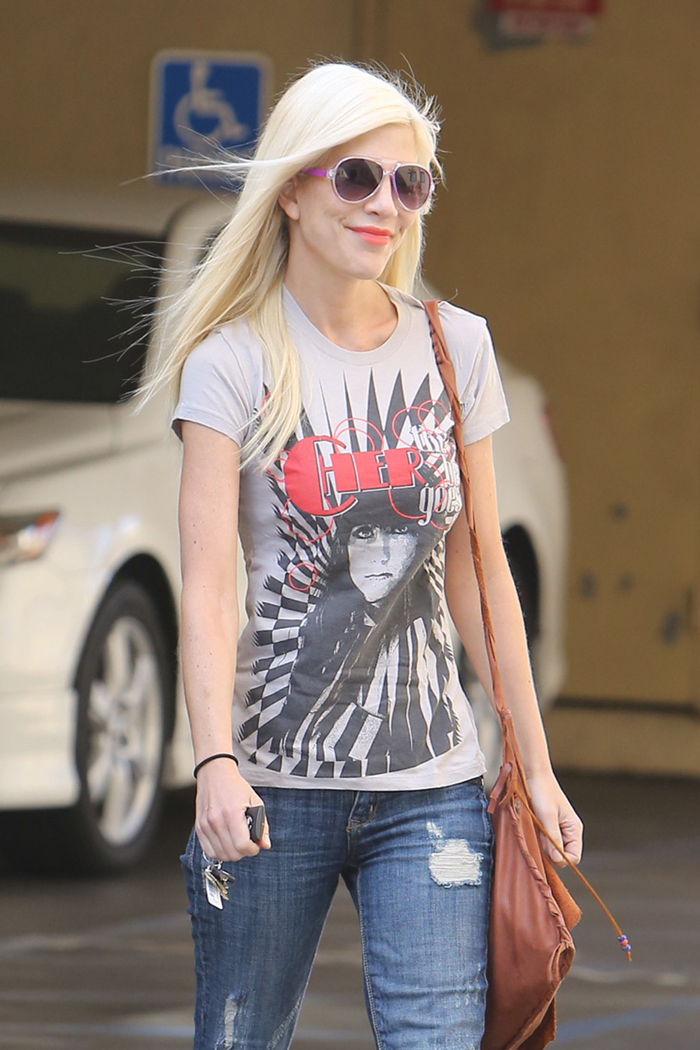 Photos courtesy of Fame/Flynet & Pacific Coast News