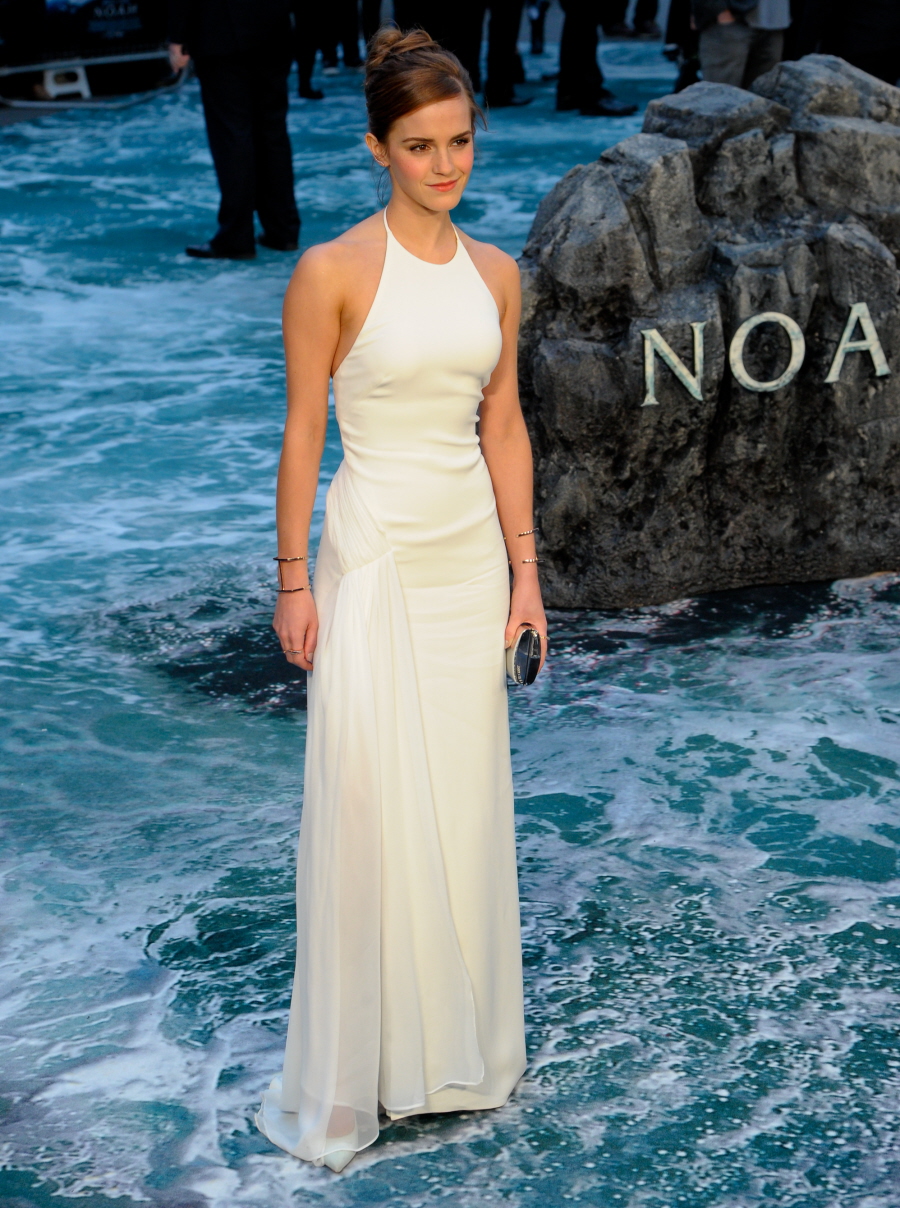 Did you know Paramount spent $125 million on Noah? And that's just the production – I would imagine the PR campaign is around $30-40 million as well. And I was sure that Noah was going to bomb like a Biblical Waterworld, but it "won" the weekend box office (North American) with about $41 million in sales. Plus, they're hustling this movie big-time overseas too. Which brings me to these photos – these are pics from the big London premiere last night.
Emma Watson wore this Ralph Lauren gown for the premiere. Sigh… I like it. I know some of you are going to say it's bridal, and maybe it is… but I really like it. I like it so much more than the oversized DRAMA gown she wore to the NYC premiere last week. The cut is beautiful on her figure, I love her hair (so much better here than in NYC as well) and I actually think the side-slit is what saves this gown from looking too bridal. Plus, her jewelry helps too. PS… is the guy in the grey suit her boyfriend?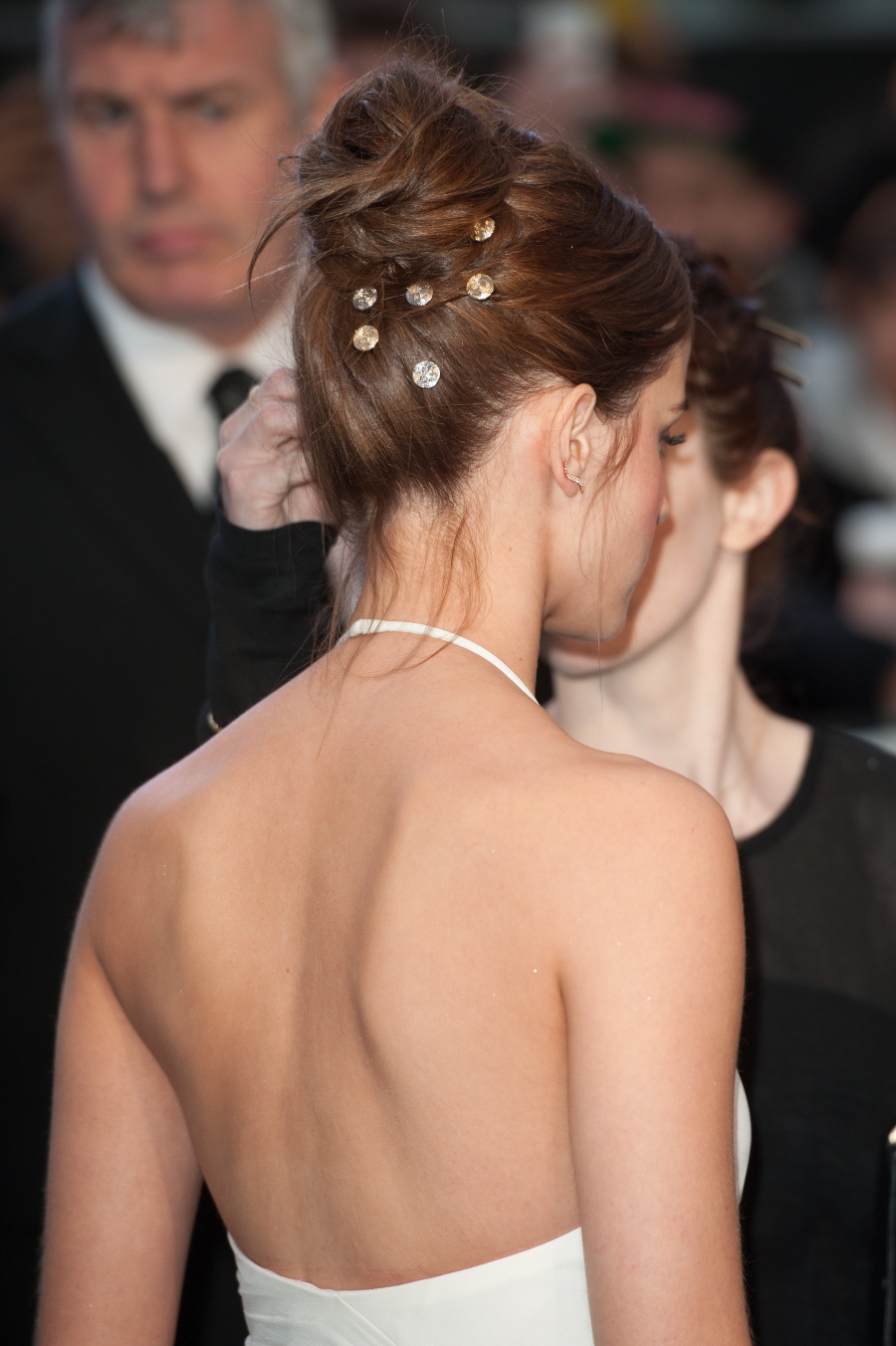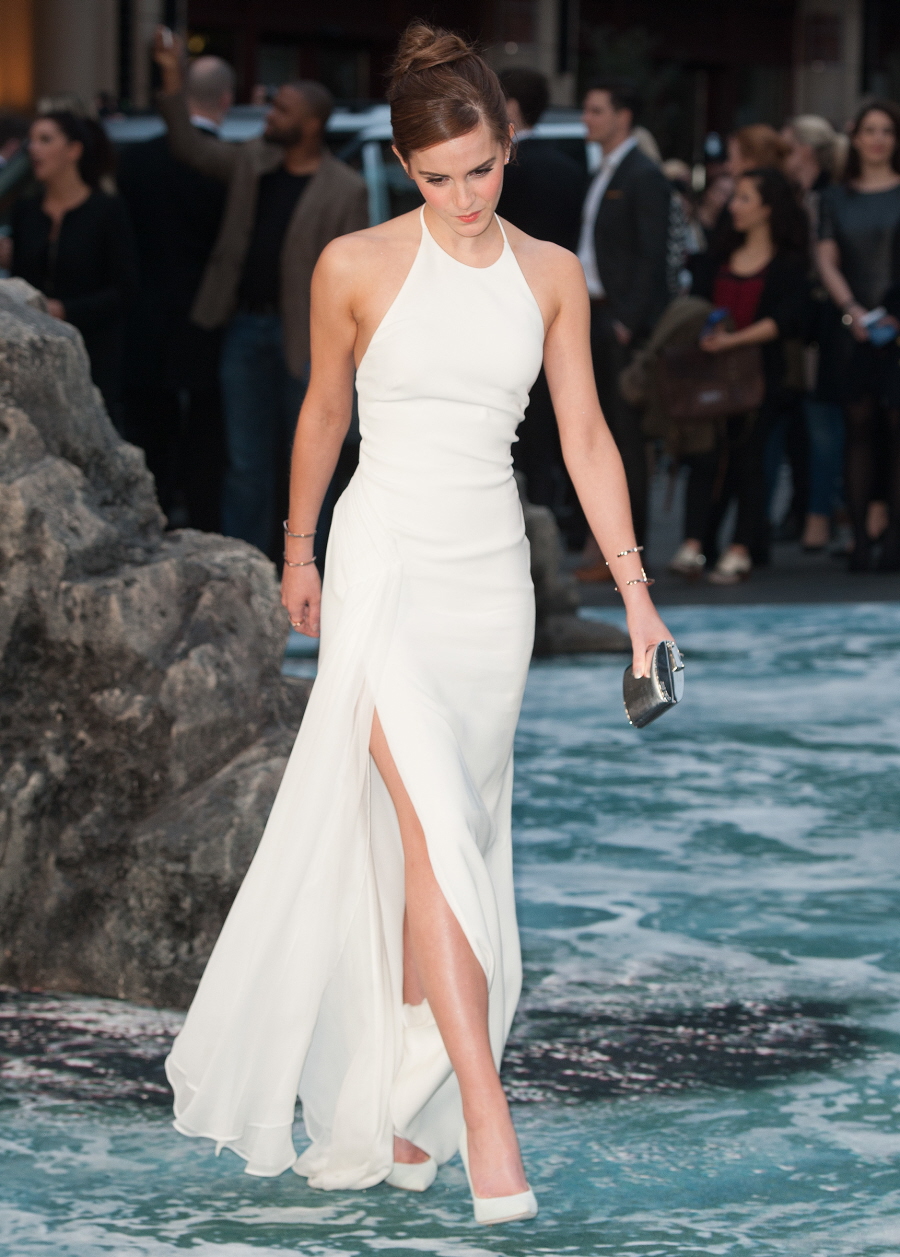 I'm also including photos of Jennifer Connelly in a very odd Alexander McQueen gown. I understand the desire to wear McQueen in England, but this just looks too goth/wintery for this premiere. I tend to think J-Con is pretty overrated as a Fashion Girl though. She rarely pulls off the looks she's attempting. I'm also including a photo of Russell Crowe and his date (???) Hugh Jackman. Remember, they did Les Mis together. I guess they're BFFs now.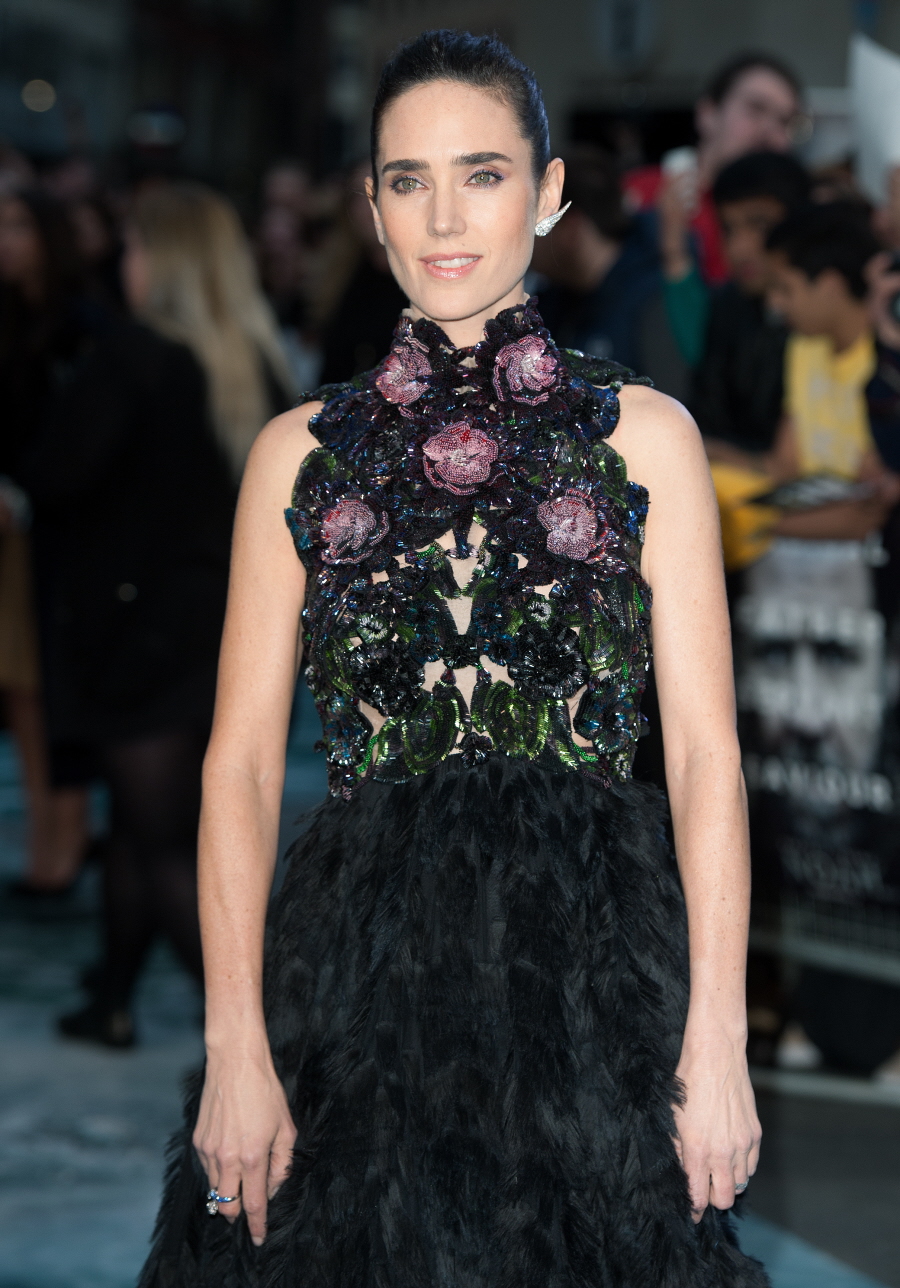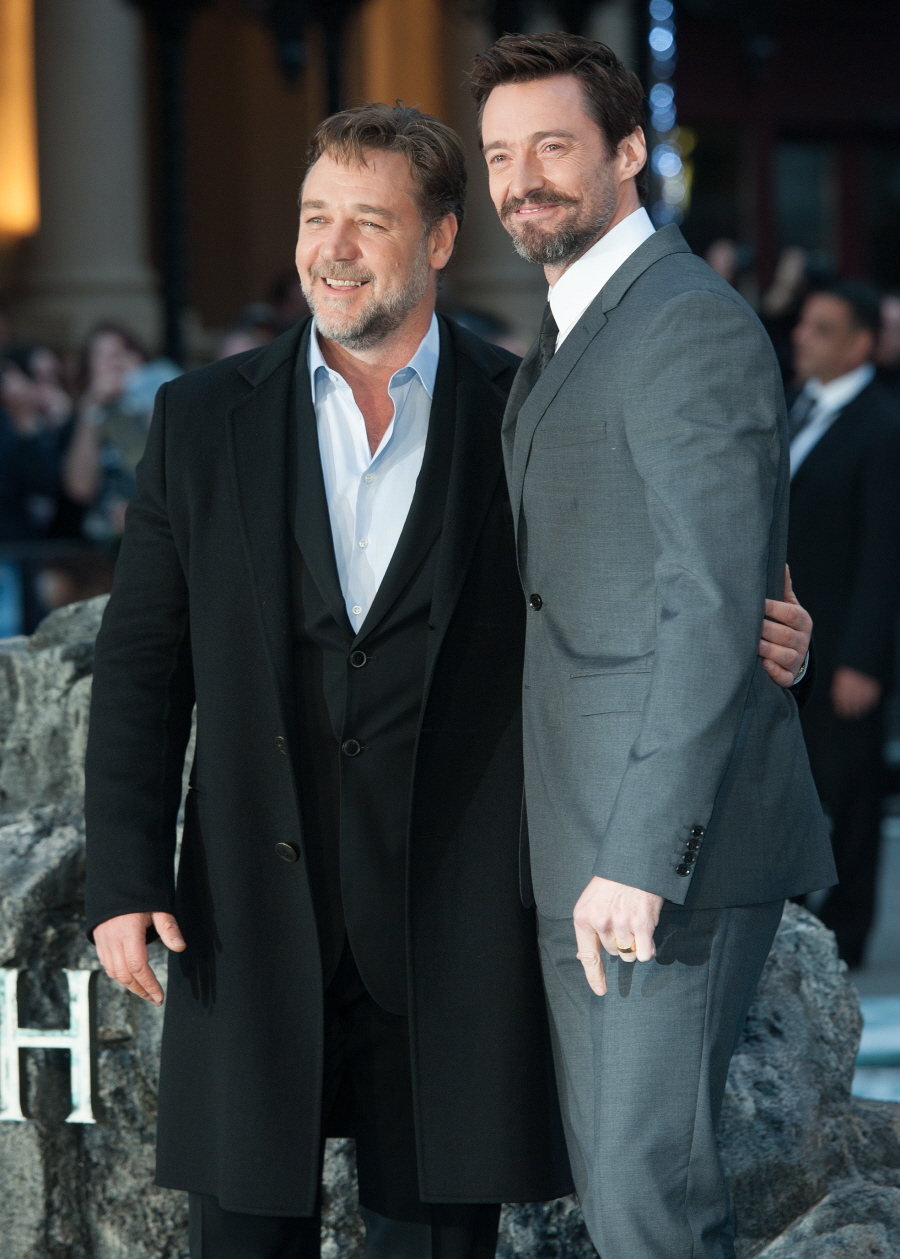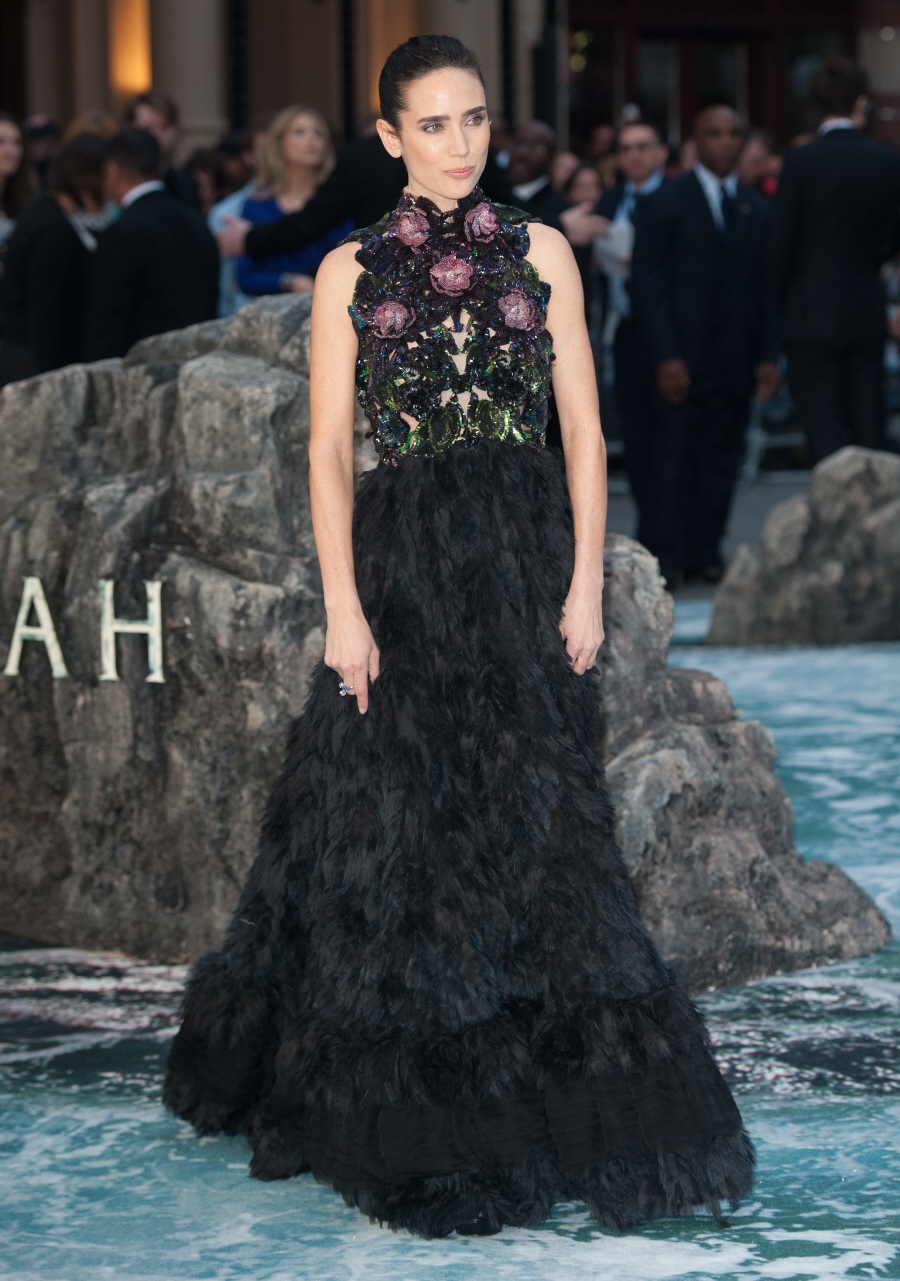 Photos courtesy of WENN.