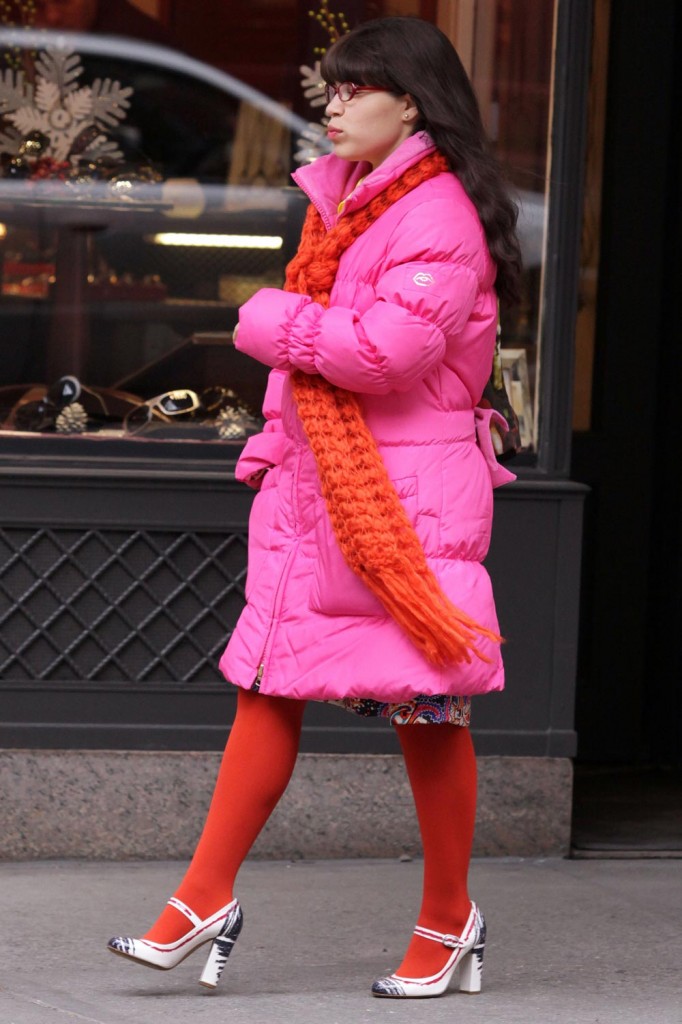 The future of ABC show "Ugly Bettty" is in doubt after the network announced they were putting it on a two month hiatus starting in March. Two other other comedies, Samantha Who and Motherhood, will take over Betty's coveted Thursday night 8pm slot. The National Enquirer reports that star America Ferrera has been put on notice to behave herself on set now that the future of the show is in question. America is said to have an attitude of entitlement that fosters a negative work environment. Rumor has it that she couldn't get along with guest star Lindsay Lohan and that she had Lohan's planned six episodes on the show cut back to four:
"The brass is sick of dealing with the cast's petty disagreements and infighting instigated by America's diva behavior," an insider told The Enquirer.

"They're hoping the hiatus scares America straight and serves as a reality check that she's not indispensable – and not the center of the universe.

"Everyone on 'Ugly Betty' needs a break – but America is the root of the trouble.

"Producers told her when the show resumes, she had better come back with a smile on her face and without the chip on her shoulder."

As the Enquirer revealed last fall, America clashed so badly with guest star Lindsay Lohan that she had Lindsay's role on the ABC series cut from six episodes to four.

America then accused co-star Vanessa Williams of betraying her after Vanessa publicly spoke out in Lindsay's defense.
[From The National Enquirer, print edition, February 16, 2009]
You can hardly blame America for pulling rank when Lindsay showed up on set, chain smoking and dragging her entourage with her. It's hard to think of Ferrera as a diva, but if this is true maybe it will be the wakeup call she needs to start toeing the line at work and doing her job. America has a plum job as the lead in a popular television show and she hasn't exactly established herself as a big screen draw despite some notable film roles. She would do well to keep her job as long as possible.
America Ferrera is shown filming Ugly Betty in NY yesterday. Credit: Splash News and Bauergriffin