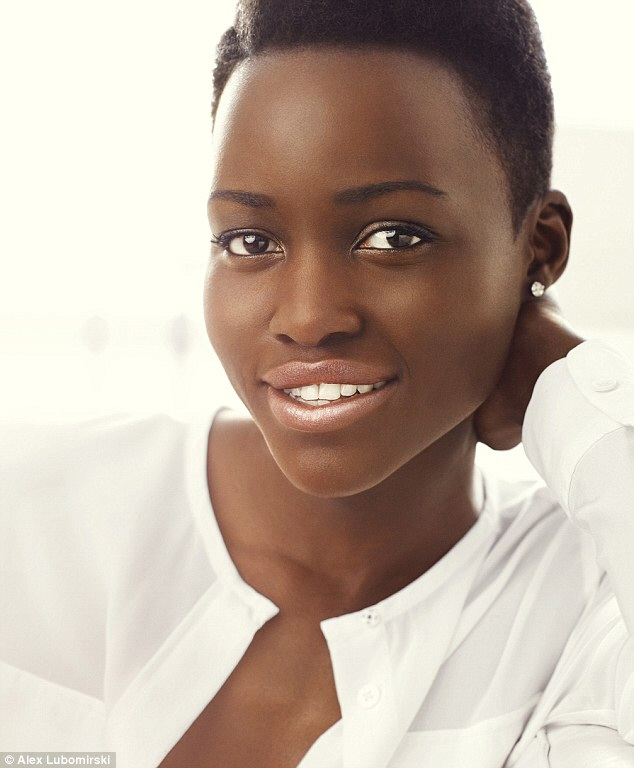 I called this months ago! As soon as Lupita Nyong'o became the "woman to watch" on the red carpet during the awards season, and as soon as we got The Full Lupita (meaning we saw her grace, beauty, humor and all-around loveliness), I knew the beauty companies would be calling her. And Lupita didn't start off with some small brand either – she's signed on to be the new face of Lancome (Lancome released the glamour shot of Lupita above). WOW.
Lupita Nyong'o's next big role has been revealed! The 12 Years a Slave Oscar winner was named the newest Lancome brand ambassador on Friday, April 4. In her new role, Nyong'o, 31, joins current brand spokeswomen Kate Winslet, Julia Roberts, and Penelope Cruz.

"I am truly honored to join the Maison Lancôme, a brand with such a prestigious history and that I have always loved," Nyong'o said in a statement. "I am particularly proud to represent its unique vision for women and the idea that beauty should not be dictated, but should instead be an expression of a woman's freedom to be herself."

Since taking the world by storm during the 2014 awards show season, Nyong'o has kept a relatively low profile. In February the Non-Stop star attended the Calvin Klein fashion show in New York before jetting off to Paris in early March to take in the Miu Miu collection.

The Kenyan actress has also been dating Somali-born rapper K'Naan since September. "She loves his humanitarianism," a source told Us Weekly. "They're both passionate about African issues."
Lupita also put a little video announcement on her Instagram, which I've included below. "Maison Lancome" means that her ads will focus mostly with makeup and skincare products, correct? She's not representing a Lancome fragrance, that's my point. Which means another endorsement might be in the works for some fragrance too. But for now, we don't have to worry about Lupita disappearing post-Oscar-win. She's in-demand as a model, which brings in money. And there will be a handful of producers (perhaps even Brad Pitt) who will "think outside the [white] box" and hire her for interesting parts in quality films. Anyway, congrats to Lupita! And as a bonus, there will be so many little girls and young women who now have a beauty icon who has skin like theirs, you know?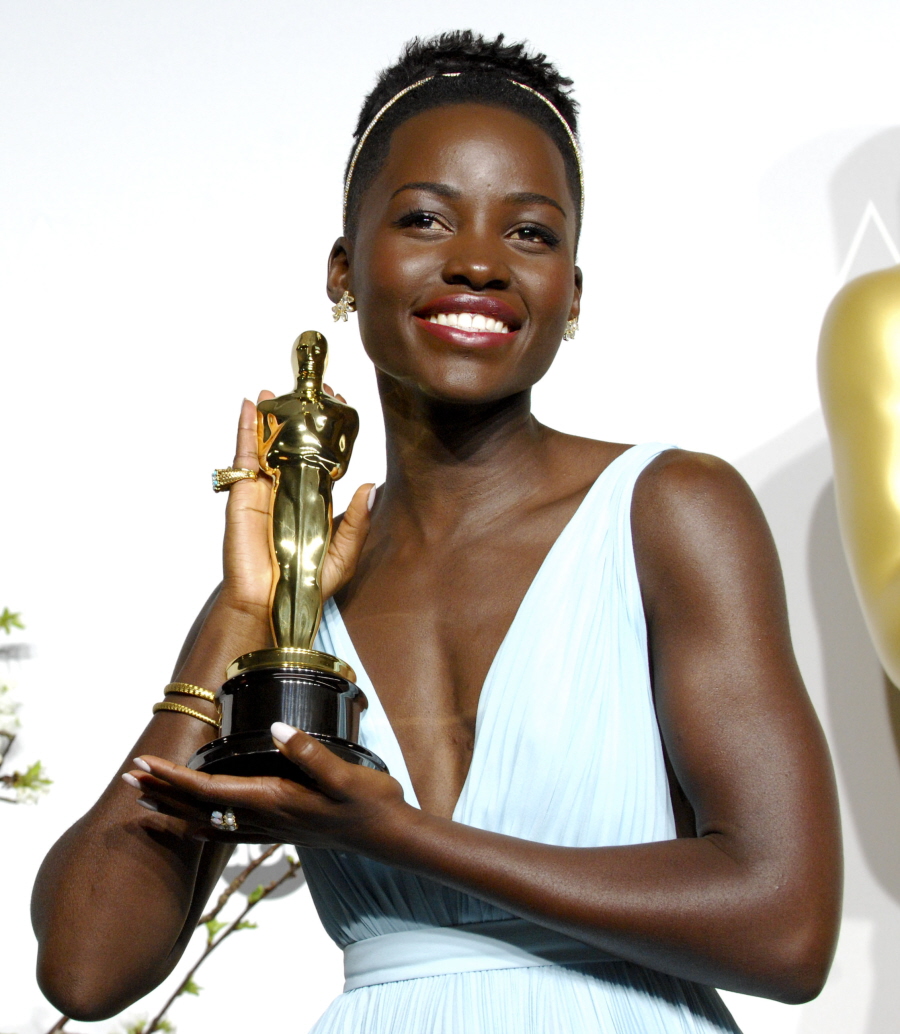 Photos courtesy of Lancome, WENN.