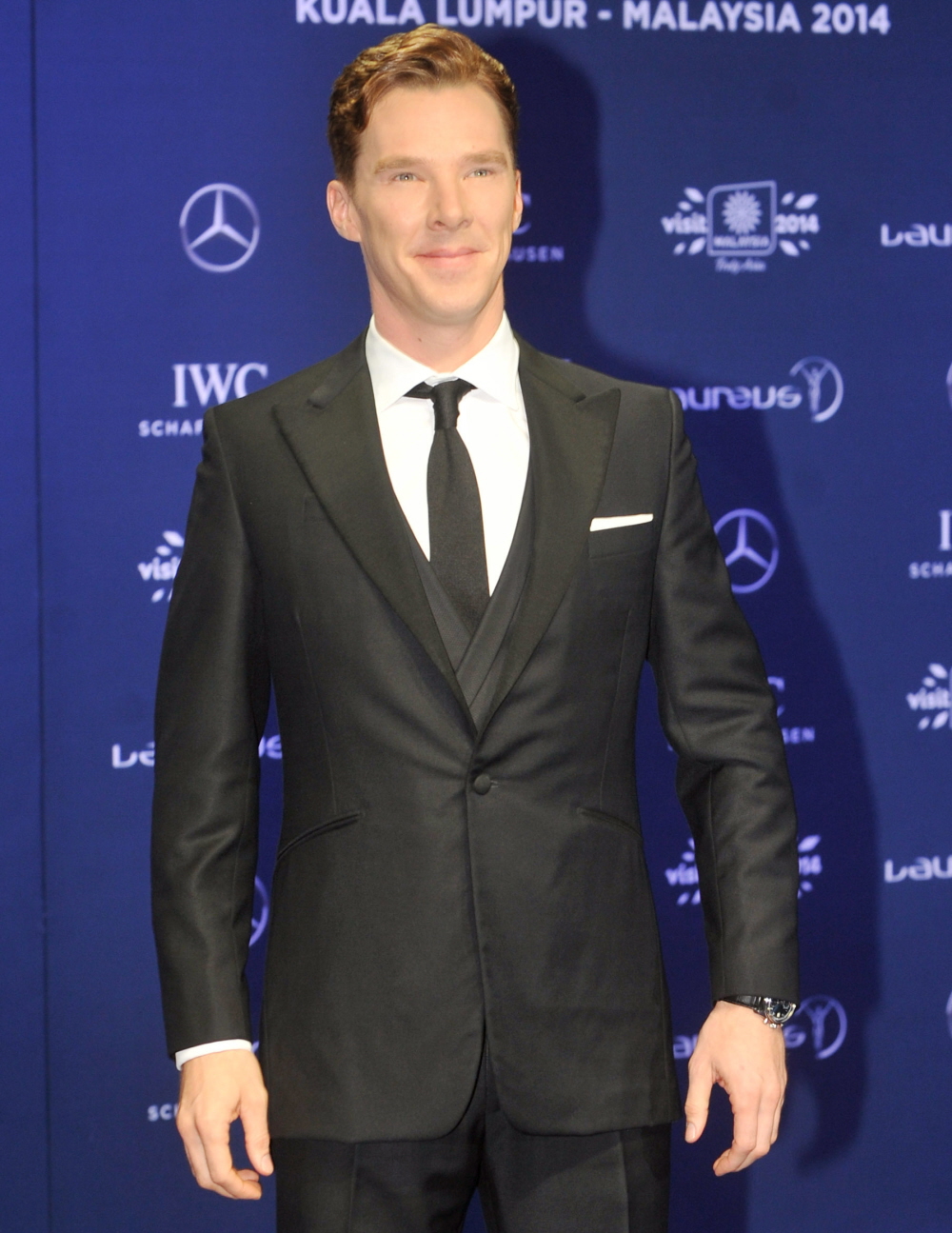 Benedict Cumberbatch was in Australia for… I'm not sure? Let's see… oh, it was an Aussie Comic-Con and he was talking about Sherlock and Star Trek and such. He must have flown to Australia after spending more than a week in Malaysia for the Laureus Awards and then the Formula One stuff. It's a Batch Holiday! And while we don't have any formal photos or anything, from this one Twitter photo, I'm thinking that his beloved denim shirt has made a glorious comeback. He loves that shirt so much. It's like his denim security blanket.
During his Aussie tour (you Aussie Cumberbitches are so lucky), Benedict did a short interview with an Adelaide publication called The Advertiser.
Actor Benedict Cumberbatch says he hopes he's not overexposed himself with the amount of roles he's taken on. Yes, he realises that sounds dirty.

"I'd hate to think anyone is sick of the sight of me, although I wouldn't blame them. It's just crazy. I've overexposed myself! Actually that sounds a bit dirty," Cumberbatch tells Adelaide's The Advertiser.

"I'm proud of every single project. I can genuinely say that it is varied enough, as a slate, to not fear too much overexposure. I just hope the public agree because they are seeing a lot of me."

Cumberbatch is undoubtedly hot property – although perhaps fans of Sherlock would be quick to suggest more of that on our screens wouldn't go amiss. But of course he's a busy man. Star Trek, 12 Years A Slave and The Hobbit: The Desolation of Smaug have all had Cumberbatch's name on the cast list. But he seems to be having fun with it. The Oscars photobombing of U2 springs to mind. The actor admits, "It would be really churlish to complain about anything to be honest. I'm very fortunate to be in the position I'm in."

On Sherlock, the actor says it's always lovely to return to the role, especially alongside Martin Freeman as John Watson. Of preparing for each series Cumberbatch says, "Physically I do a little swimming and yoga. It sounds funny, but it helps."

And on the future of the ever-popular BBC One detective drama he says, "I genuinely don't know. That's not me trying to be mysterious. None of us know if there will be a fourth, fifth or sixth series."
He swims? He does yoga?! And now I want to see him "overexpose" himself over and over. Damn it, Batch. Damn your word choices!!
The Batch also did a Q&A session at the Aussie Comic-Con, and according to witnesses, he talked about how he had gone to see a psychiatrist after Sherlock became such a massive success. One witness says: "As an actor who delves into other character's mindsets quite often, he felt it should be a routine thing and he happily assured us that the therapist said he was absolutely fine. He wanted to mention it because he believed that there should be more open discussion about mental health." My Cumberbatch in therapy? Poor tender Cumby. I would give him some therapy. ALL NIGHT LONG.
PS… It seems that in a weird turn of events, both Martin Freeman and Cumberbatch are going to play Richard III in different arenas. Freeman will be playing Richard III on stage in London this year, while Cumby is apparently going to film a version for BBC2 which will be aired next year. So… he'll do Richard III and then Hamlet on the stage next year? Sure. Cumby made a statement too: "I can't wait to work with Dominic Cooke again to bring this complex, funny and dangerous character to life for the BBC and Neal Street Production's peerless series of Shakespeare's History plays."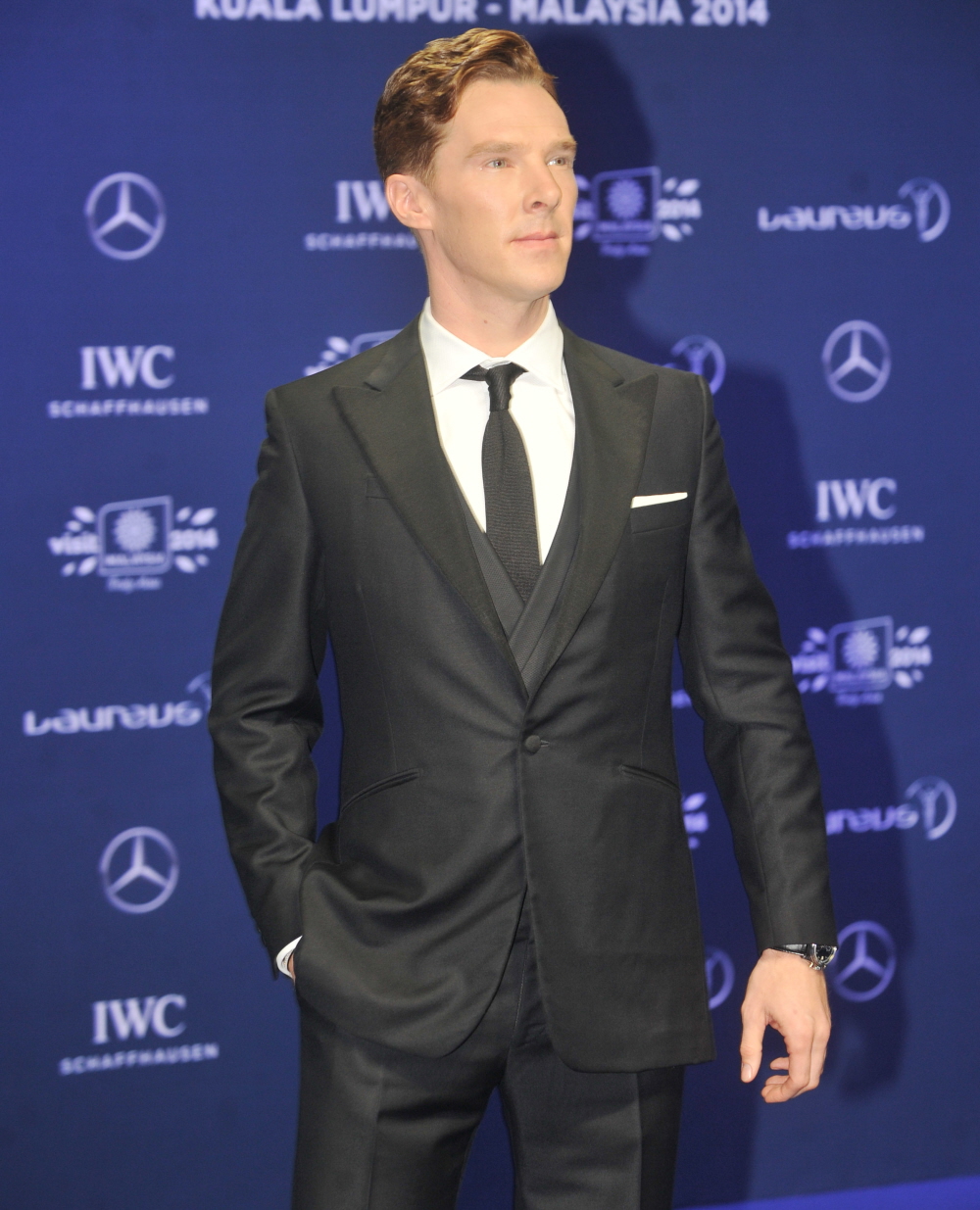 Photos courtesy of Getty, WENN.