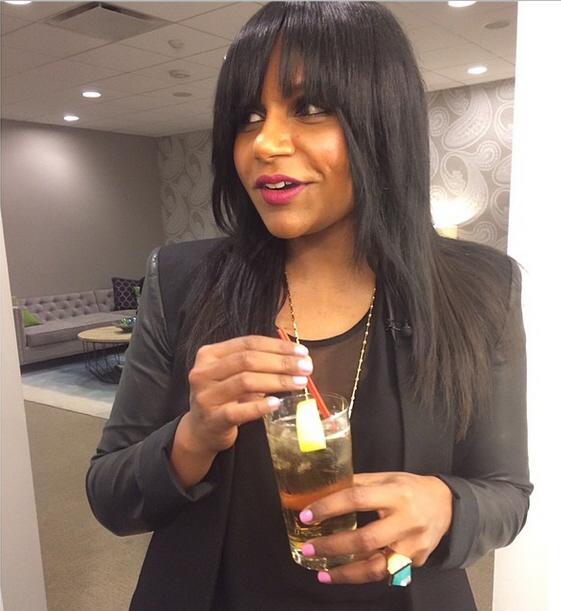 Mindy Kaling has new bangs! Sort of. Mindy Instagram'd some photos of her bangs a few days ago, just before she appeared on Chelsea Lately (yeah, I know). According to Mindy, she told her hair stylists that she wanted to look like "one of Pharrell's friends"… which is possibly one of the best descriptions I've ever heard for a "look". Seriously, if I told you to close your eyes and picture a girl who is friends with Pharrell, what comes to mind? I get two archetypes: one is the swag-tastic androgynous girl with hair like Mick Jagger circa 1972, wearing some kind of menswear. The second girl I get is someone mixed race, with blunt-cut bangs and plastic jewelry.
But, as other sites pointed out, Mindy's bangs seemed to be very temporary, because they only lasted for a day or two and then she was back to her bangs-less selfies. I guess they were clip-ons. Clip-on bangs are either brilliant or the worst thing to ever happen, I can't decide. I guess they're brilliant because grown women who feel the bangsy itch can relieve themselves with a temporary solution, and when they see how bad they would look in bangs, then they can just take them out. But they're the worst thing to happen because we still have to see grown women with bangs. So, for the record: I hate the way Mindy looks with bangs. They do not suit her face whatsoever. She looks SO much better without.
Here's a clip from Mindy's appearance on Chelsea Lately. Honestly, I could barely concentrate on what Mindy was talking about because I was too busy staring at Chelsea's completely frozen BotoxFace. It's crazy.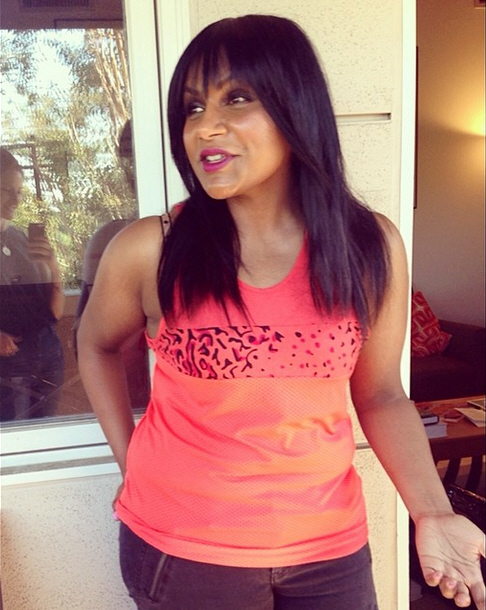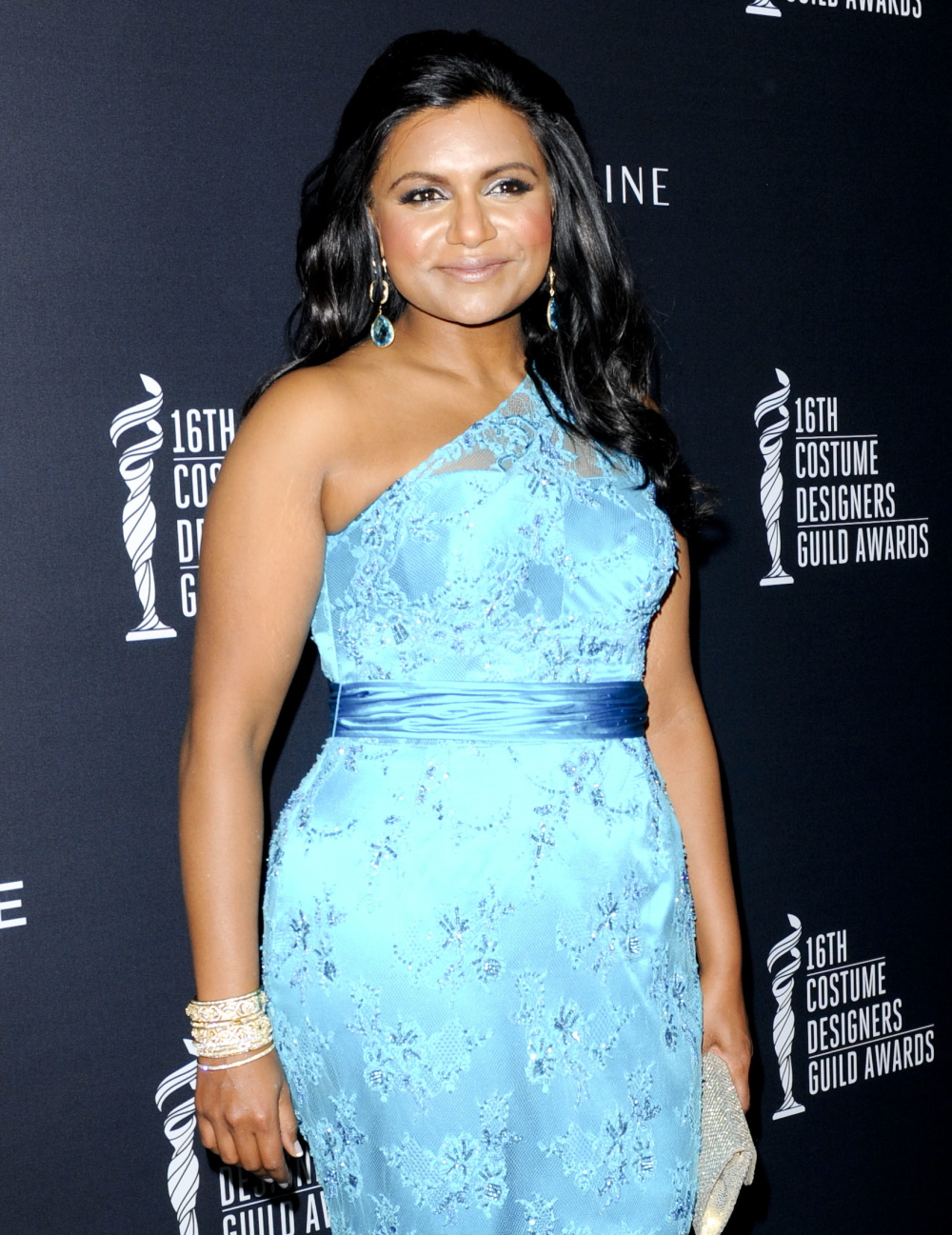 Photos courtesy of Mindy's IG & WENN.