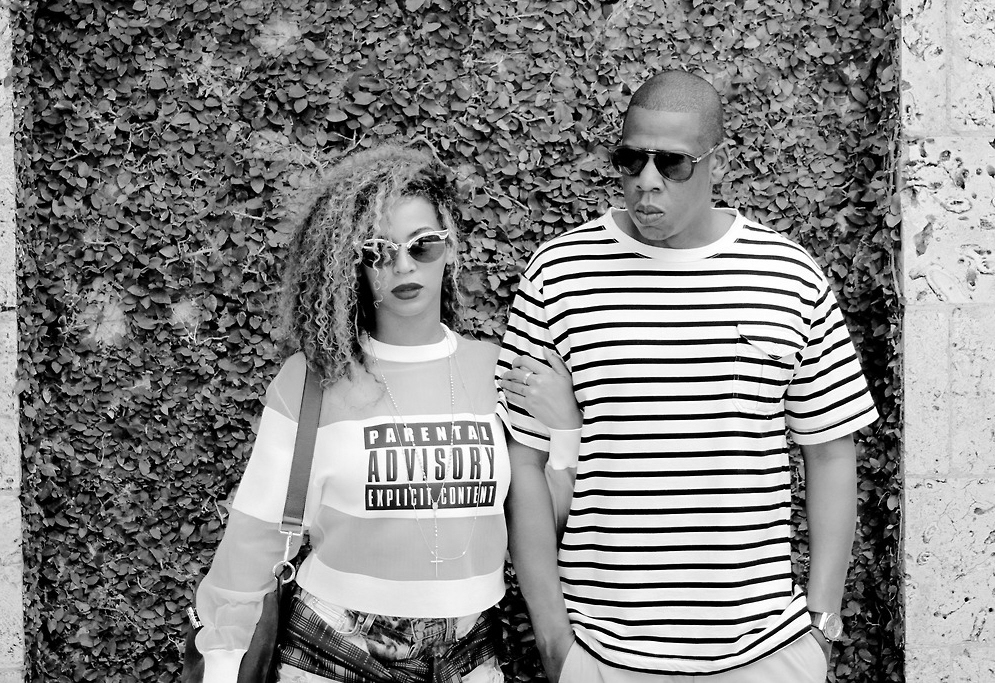 Beyonce and Jay-Z celebrated their sixth anniversary several days ago. And seeing as how their anniversary coincided quite nicely with the end of Beyonce's Mrs. Carter Tour, Bey and Jay decided to go on holiday in the Dominican Republic. E! News says they were/are staying at the Casa de Compo resort, and Blue Ivy was there too of course. Jay was apparently spotted all over the place – one witness saw him pushing Blue Ivy on a swing, and another witness says that Jay told a Nets-t-shirt-wearing dude "cool shirt, man."
So, of course Beyonce had to share the love. She posted a bunch of photos on her Tumblr from her beach vacation. Blue Ivy is getting so big! You can't see Blue's face of course, but Blue is getting longer. And I like Beyonce's curls so much. She looks incredibly young without any makeup too – she looks like she's about 16 years old in that photo in the tree.
Also, according to Hollywood Life's sources (???),Kanye West's asked Jay to be his best man and Jay was all "Nah, man." Jay apparently doesn't want to be associated with the downmarket Kardashians. But you know what? I bet you $10 that Beyonce and Jay attend Kanye and Kim's wedding. But before that, we get the Met Gala. Will Beyonce be there? Will Kim?
PS… Did anyone else see that "Who is Jay-Z?" was the answer to Final Jeopardy on Tuesday? It was awesome.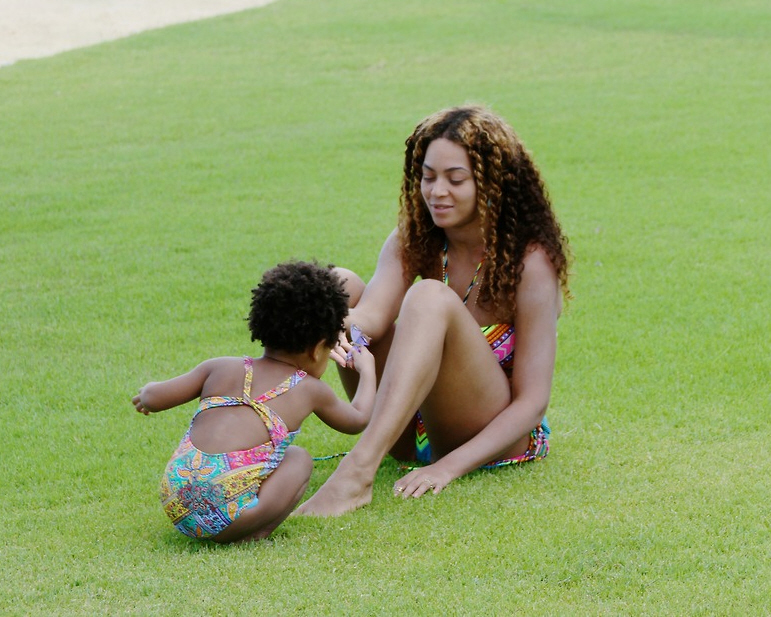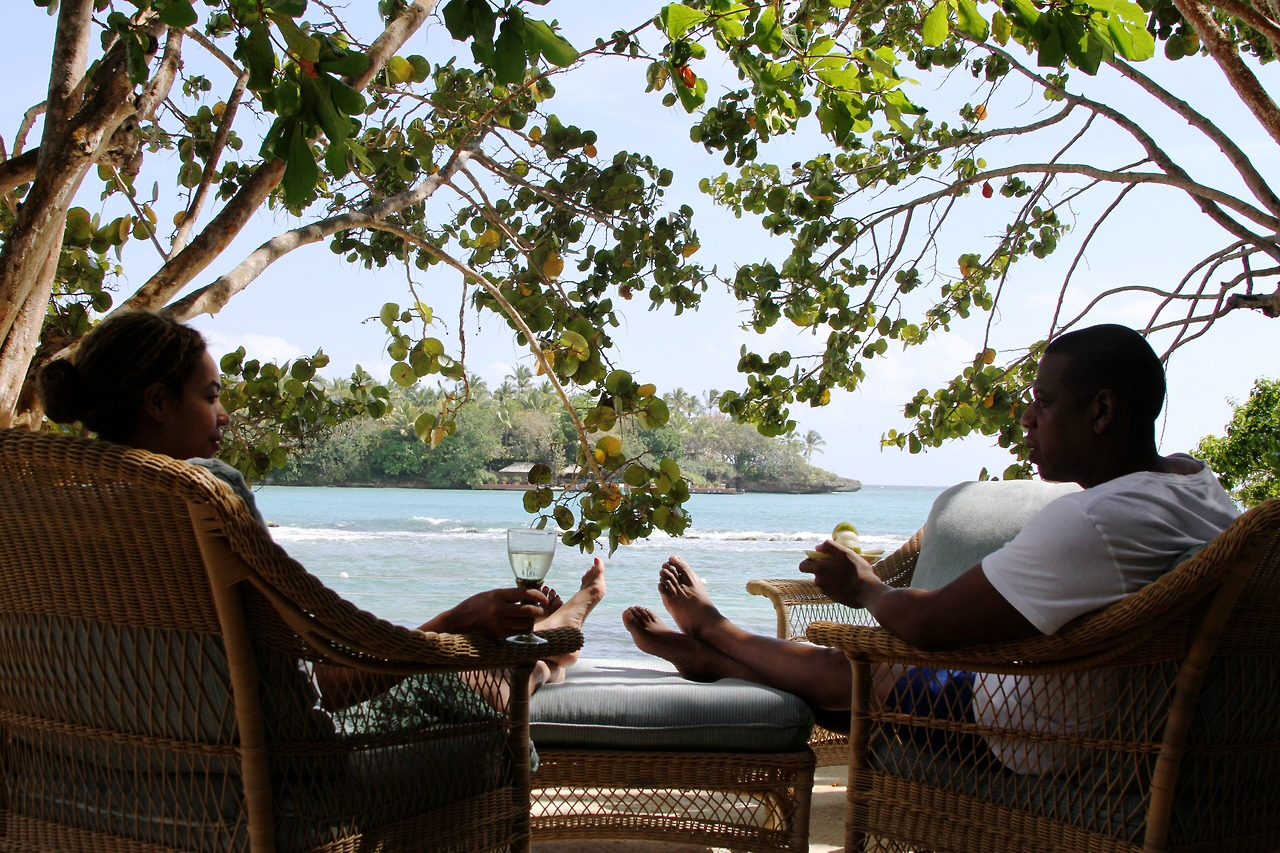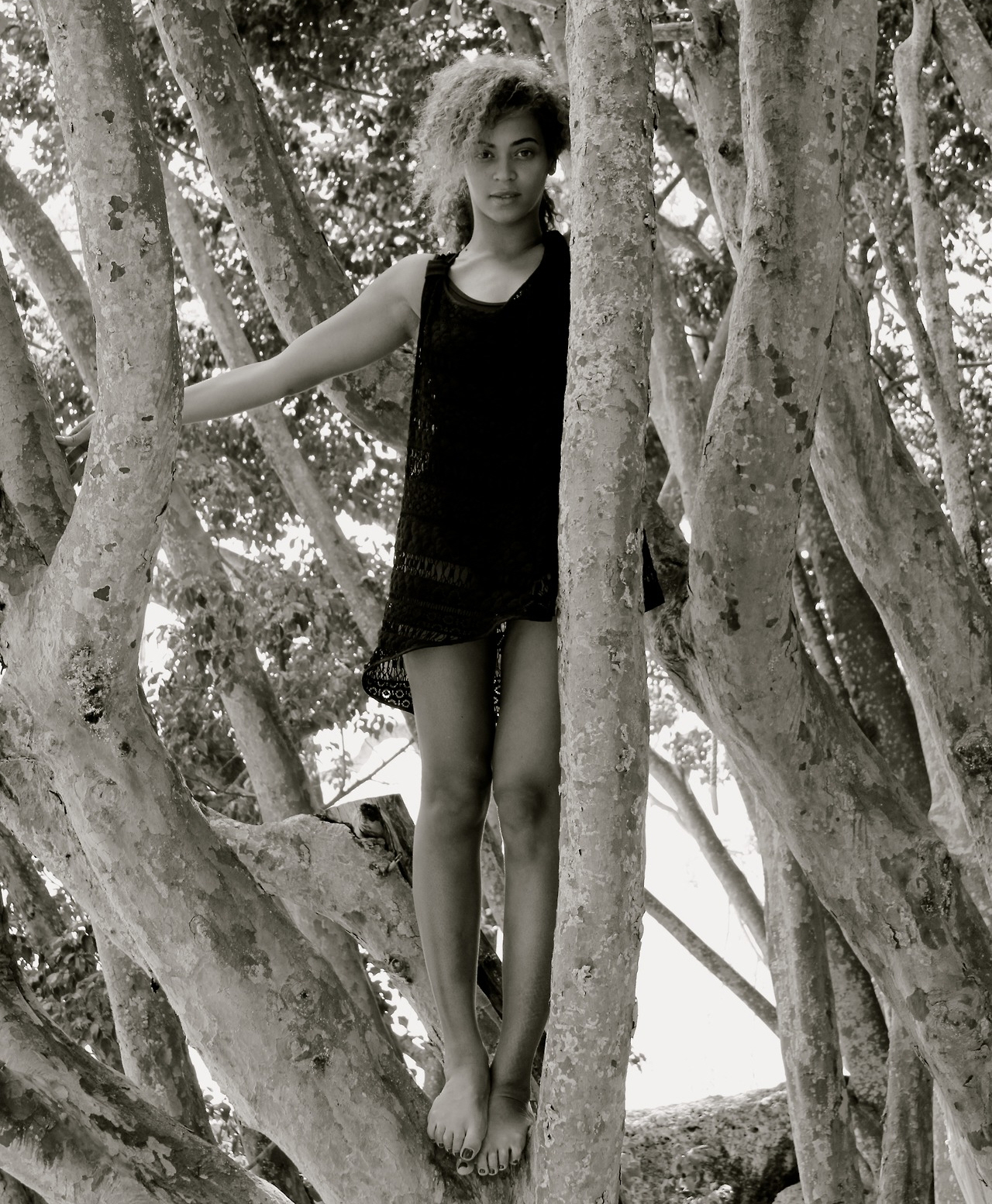 Photos courtesy of Beyonce's Tumblr.