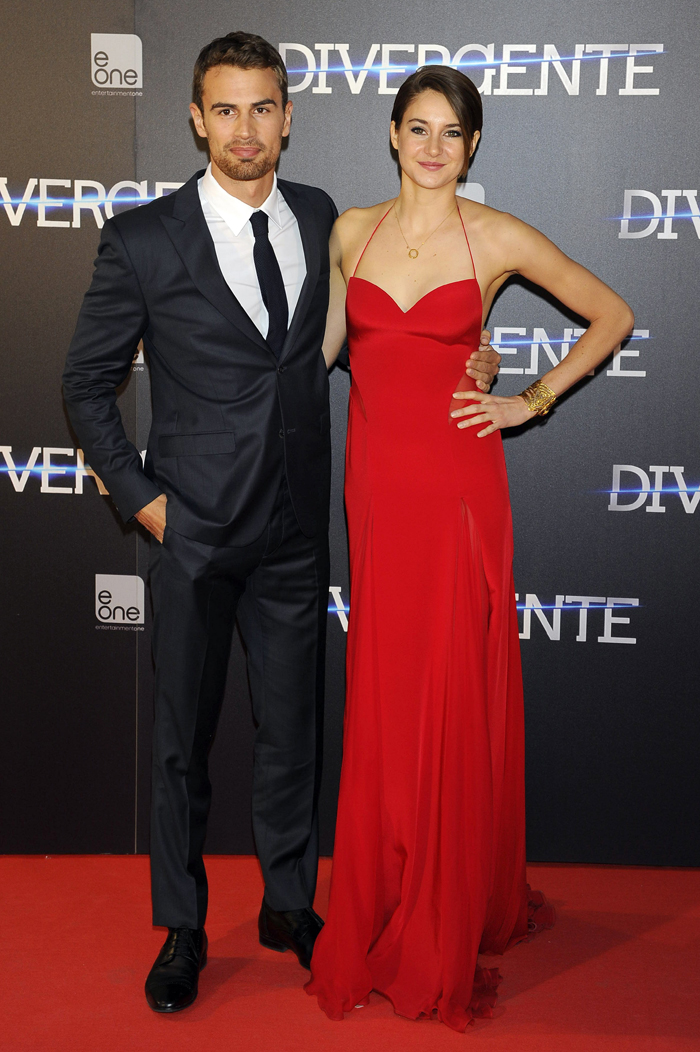 Shailene Woodley's sunshine vagina needed a bit of a break, but I'll catch up. These are photos of Shailene and Theo James from the Madrid premiere of Divergent. Shailene wore a gorgeous red Donna Karan Atelier dress, and Theo suited up in Calvin Klein. Shailene's hair is already growing fast. Maybe I should swallow some clay too. Just kidding!
Shailene's interviews have grown notorious. This week's print issue of Us did a "Who said it?" feature comparing quotes to those of Matthew McConaughey. For example, Shailene says, "Supermoons are very powerful," and Matthew says, "If you want your hair to be thickest, cut it when the moon is about to be full." Shaliene asks, "We're alive right now, right? to Matthew's "Space is so dark. I like being near trees, man." They're so similar.
Shailene made a new entry into the tabloids this week, and the story is about hygiene. She has admitted before that she only shampoos once per month ("the oilier, the better"). It stands to reason that her pits might be oily too. If this week's issue of Star is to be believed, Shailene is quickly developing a reputation as a stinker. Her "essential oils" are also ruining designer dresses:
The smell of success isn't always sweet, at least not for hippie-dippie Divergent star Shailene Woodley, whose funky fragrance is turning off Tinseltown. "Shailene rubs these essential oils all over her body, and they aren't very welcoming scents," whispers a tipster. "Her smell is totally offensive, and it's gotten so bad that her stylist is having a hard time borrowing designer outfits for her to wear because she makes the gowns stink!"

The 22-year-old actress has touted her love of natural beauty methods — including eating clay and sunning her vagina to ward off infections — and while her eco-friendly ways may be good for the Earth, they're hell on the fashion industry. "There is absolutely no way to get that stench out of those expensive fabrics," says the spy. "Designers don't want their pieces back after Shailene is done with them!"
[From Star, print edition, April 21, 2014]
I don't know how true this story is, but she kind of set herself up for it, right? Shailene freely admit to not using commercial deodorant. She'd rather make her own beauty products. This might not present a problem in dresses with spaghetti straps, but the longer sleeved gowns would be affected. Designers should know what they're getting into with Shailene. If the dress isn't that expensive, letting her ruin it on the red carpet is something of an investment. But yeah, anyone who wears "essential oils" as a deodorant shouldn't be allowed to borrow a $10,000 dress.
Shailene was also quoted this week as saying, "I don't care about fashion. I have a stylist that does care about fashion and tells me what to wear. I own 3 t-shirts."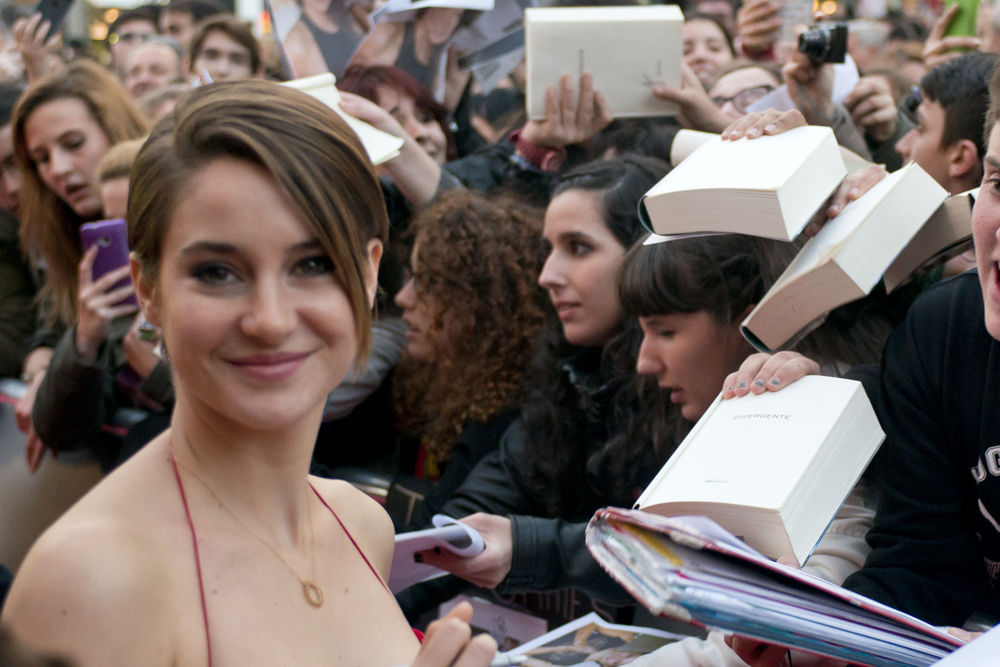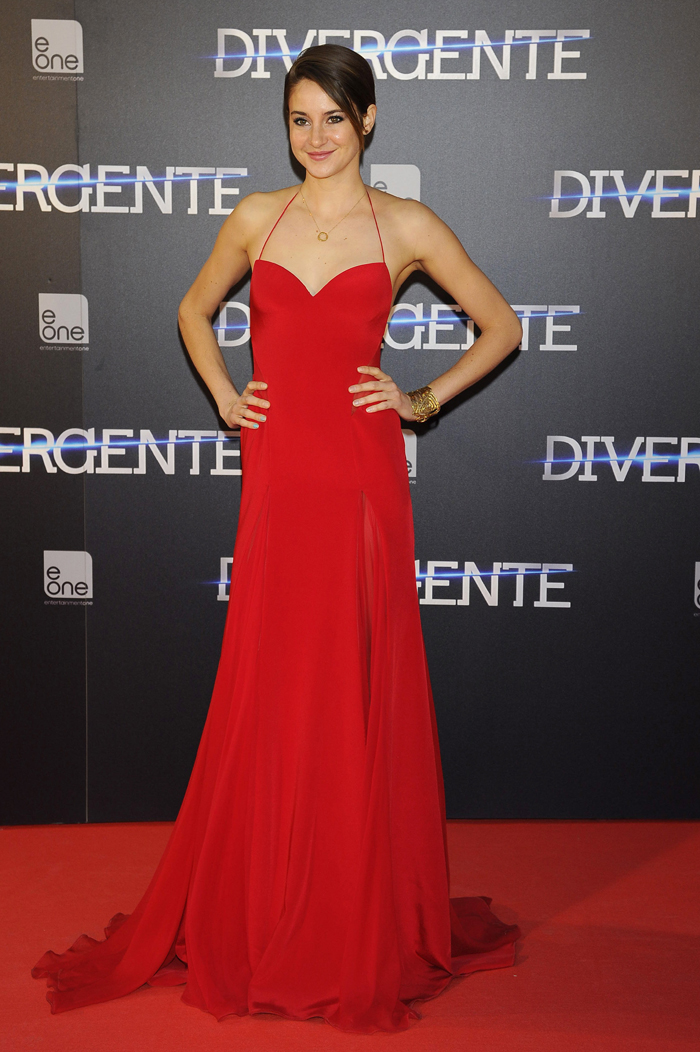 Photos courtesy of Fame/Flynet & WENN