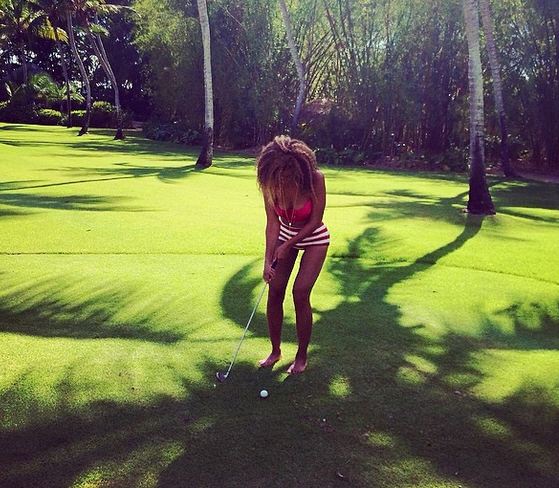 For the record, I hate everything about the "thigh gap" conversation. I hate that ANYONE is saying anything about "thigh gaps," even if people are saying "the conversations about thigh gaps are destructive." There is no way to talk about it and not be depressed for humanity. So, caveat in place, let's talk about Beyonce's thigh gap.
As we discussed yesterday, Beyonce posted a lot of photos from her Dominican Republic vacation, just a little getaway that served as an anniversary vacation and as a spring break of sorts. And as with most of her vacations, Beyonce shared the love to the Hive and people have been talking about and analyzing these photos like crazy. Take the photo I used as the header. Beyonce playing golf (or miniature golf, who knows?) and now everyone is talking about whether Beyonce has her vacation Photoshopped so she looks like she has a "thigh gap."
The Frisky has a good analysis piece on Bey's thigh gap and why it's probably 'Shopped – you can read it here. I tend to think that it does look retouched, which is sad overall because I had to type the words "thigh gap." That being said, Beyonce has lost weight over the past year, and I was startled by how small she looked at the Grammys. Her dress designer even claimed Beyonce is down to a size 4. So… maybe her thighs really are pretty small these days. But I still think that one photo was retouched.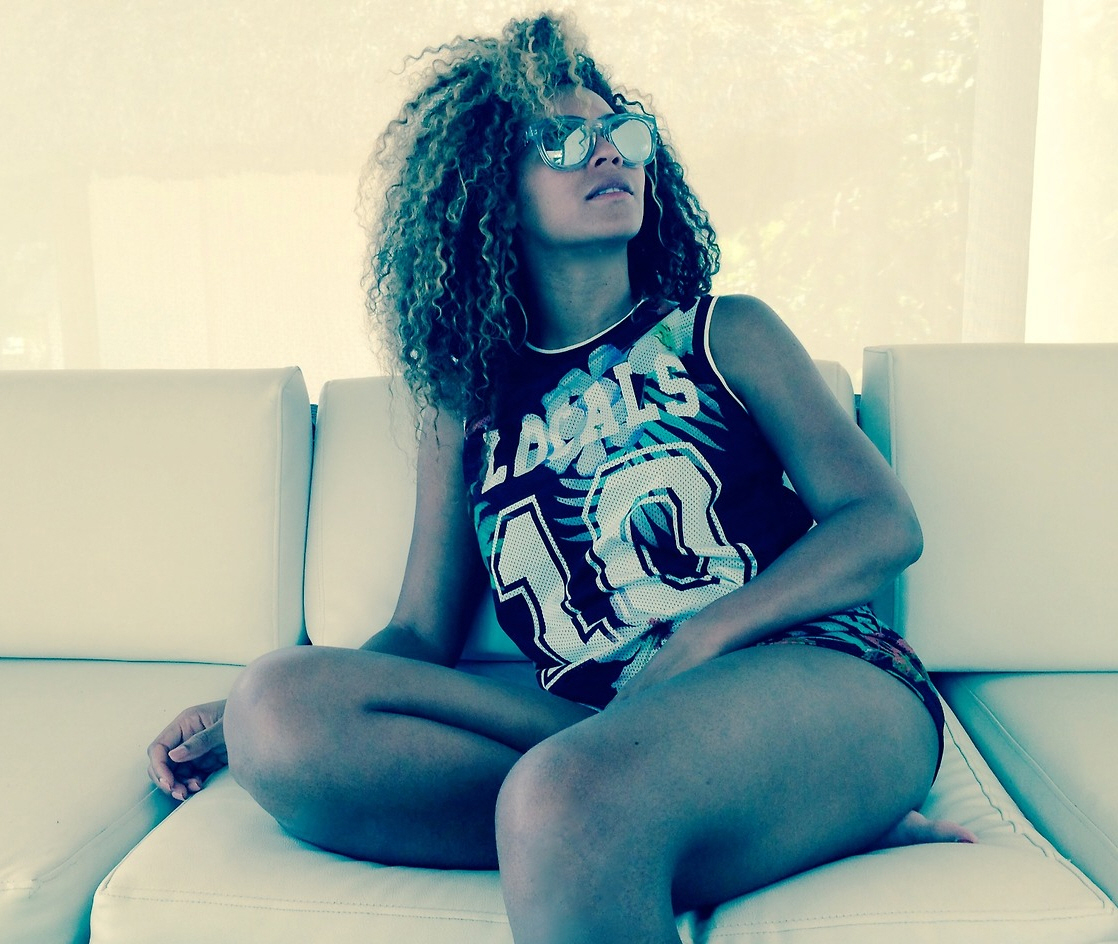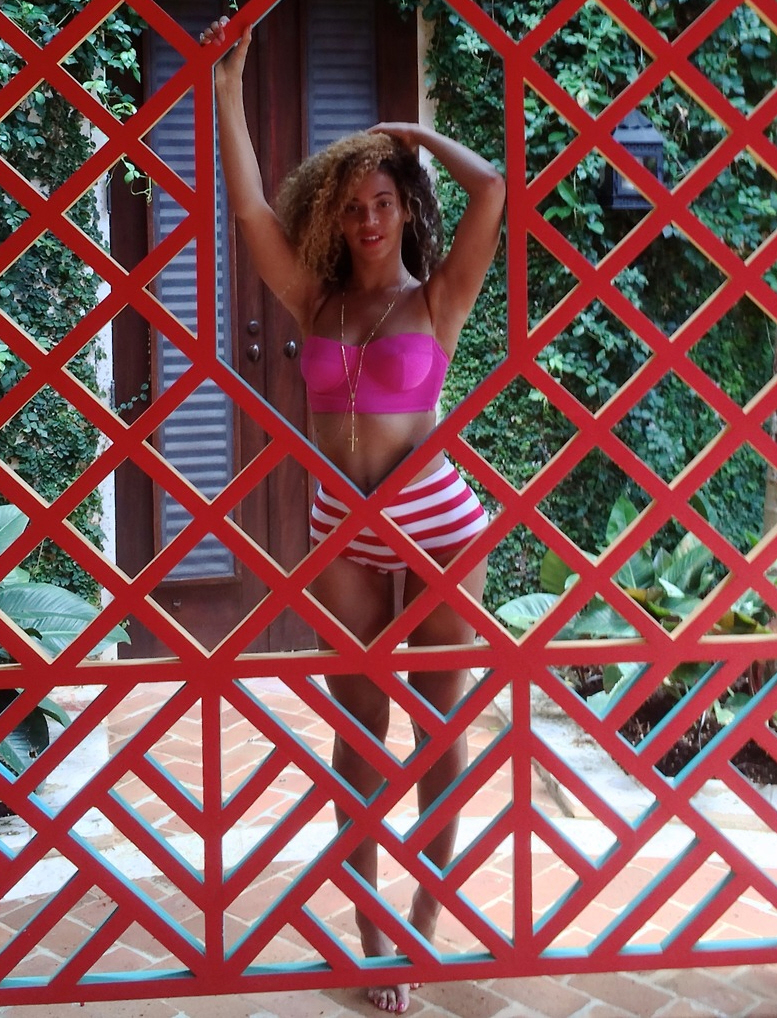 Photos courtesy of Beyonce's Tumblr.