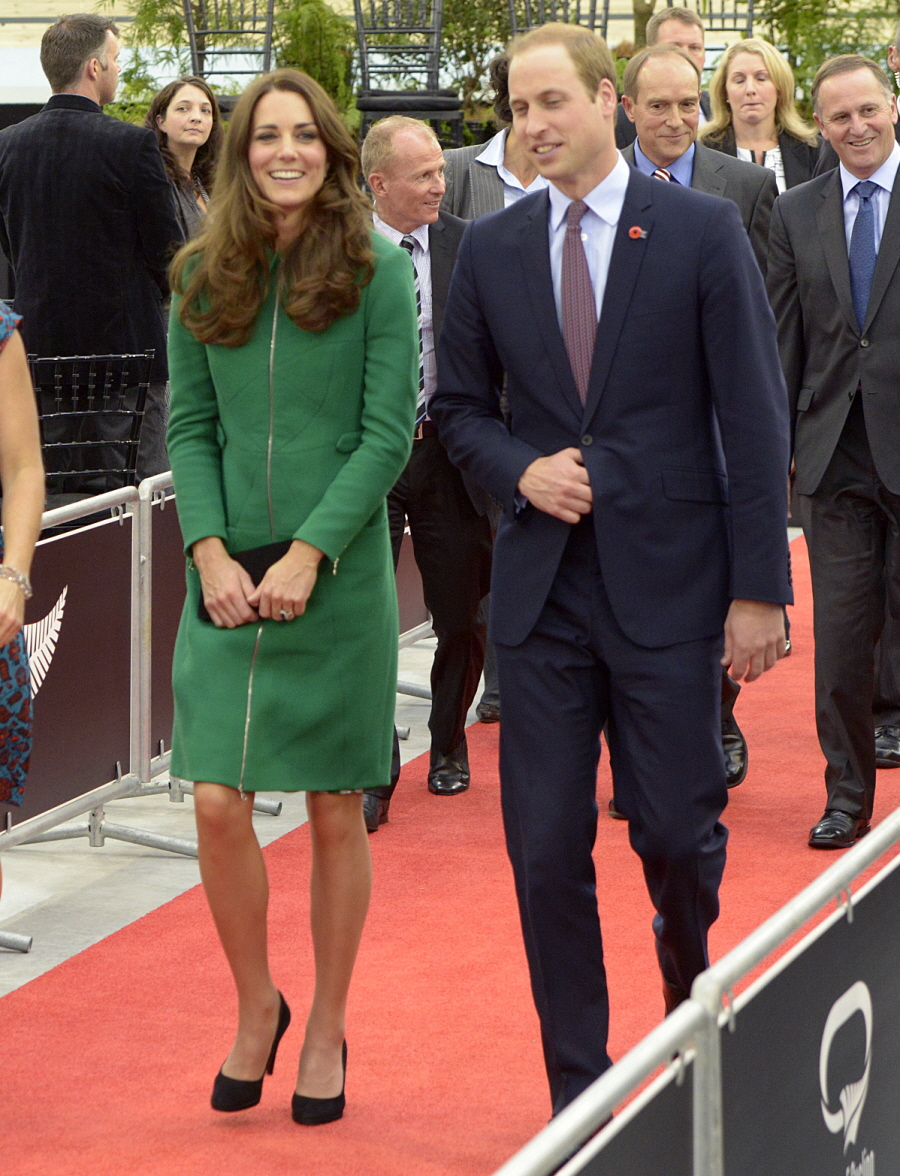 Here are some photos of Duchess Kate and Prince William, still in New Zealand, this time in Cambridge (get it?). They met the mayor, they visited the town hall, William did some stuff and Kate visited a children's hospice and it was all very nice.
For the day's activities, Kate wore this emerald green Erdem coat the entire time. Is that weird? I think it's a little weird, considering she was doing events inside and outside and she never once showed off what was underneath the coat. That being said, it's a gorgeous coat. I've been enjoying Kate's jewel tones thus far on this tour, and here's another example of why she should wear more bold greens, reds, blues and purples. Apparently, William didn't like it though – she told people that William told her it was too bright. Why is William always trying to hide her away? We always talk about what the Queen thinks about Kate or what Charles thinks about Kate, but really… it sometimes seems like William wishes Kate got less attention.
As for the hair… it would be too much to hope for another ponytail, I guess. Or even a chic chignon? Perhaps just the front part clipped back in some fabulous bejeweled hair accessory? Or course not. But to her credit, there aren't 20 million photos of her fiddling with her hair this time. Slow progress.
You can read about Kate's trip to the Rainbow Place Children's Hospice in Hamilton here. There are lots of details and quotes from some of the kids she met with and Kate… well, she put in an effort. She doesn't really have a gift for interacting with children (like Diana and Harry) but she did put in some effort, so good for her.
PS… I kind of think that Kate will repeat this Erdem coat next St. Patrick's Day.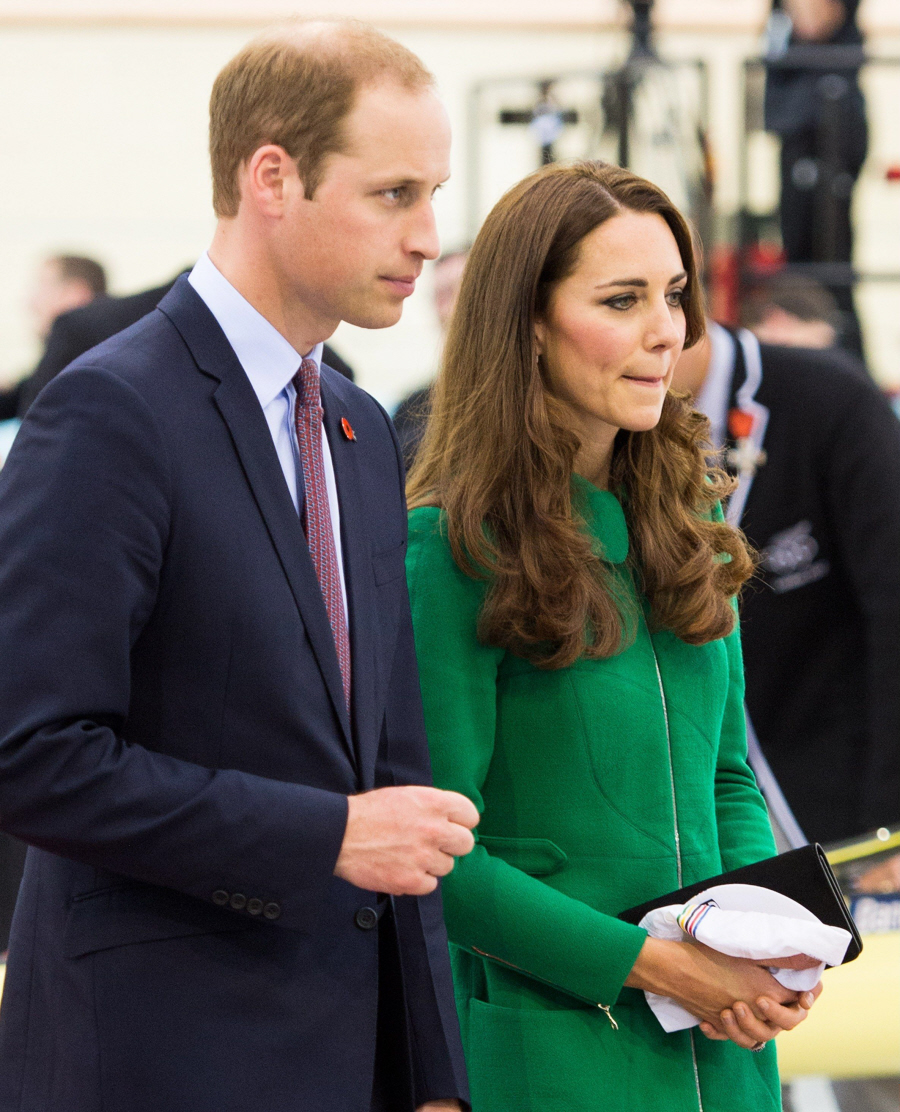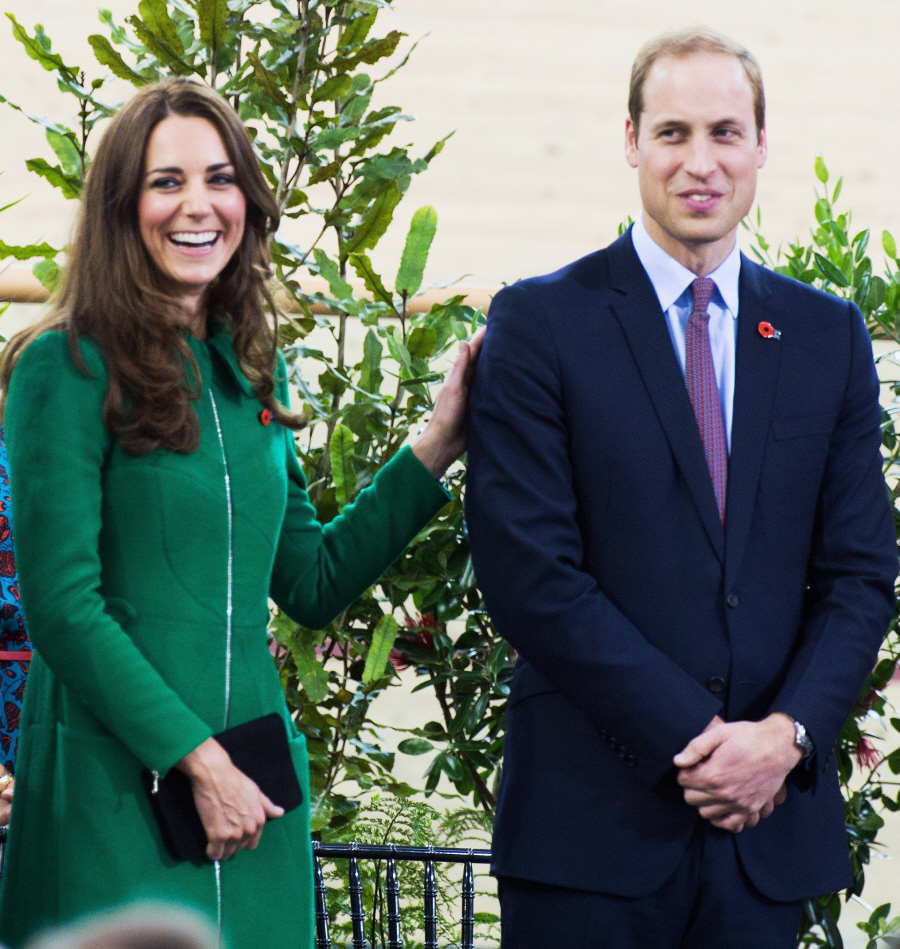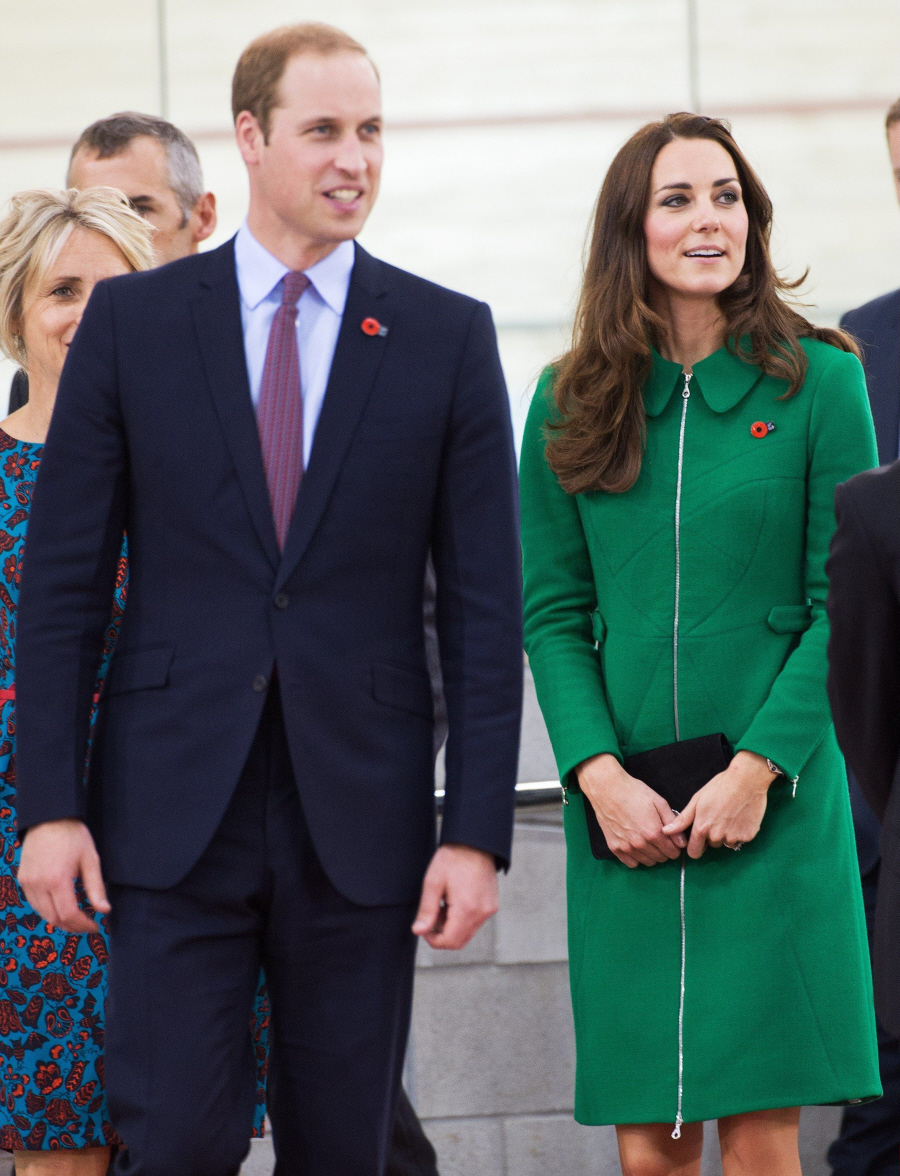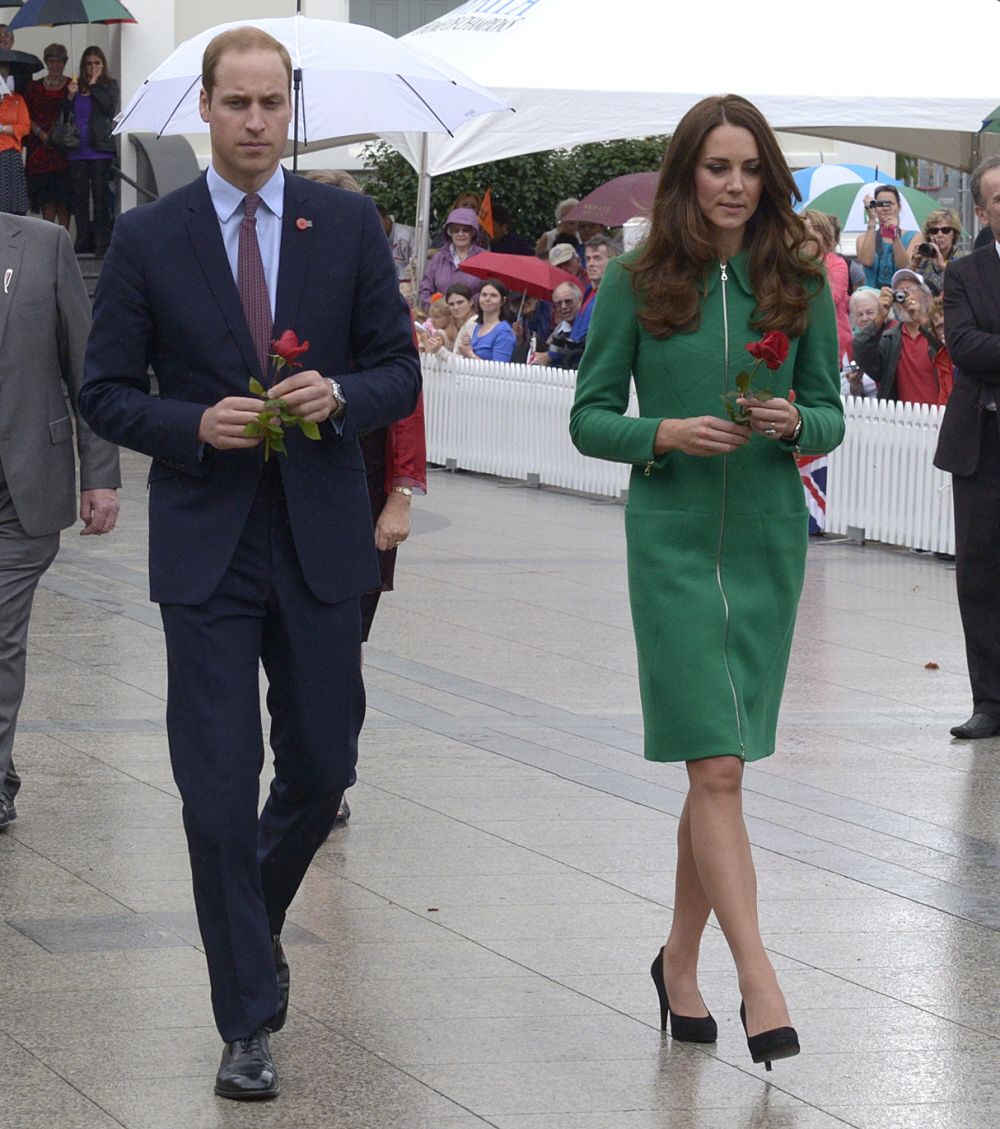 Photos courtesy of WENN.