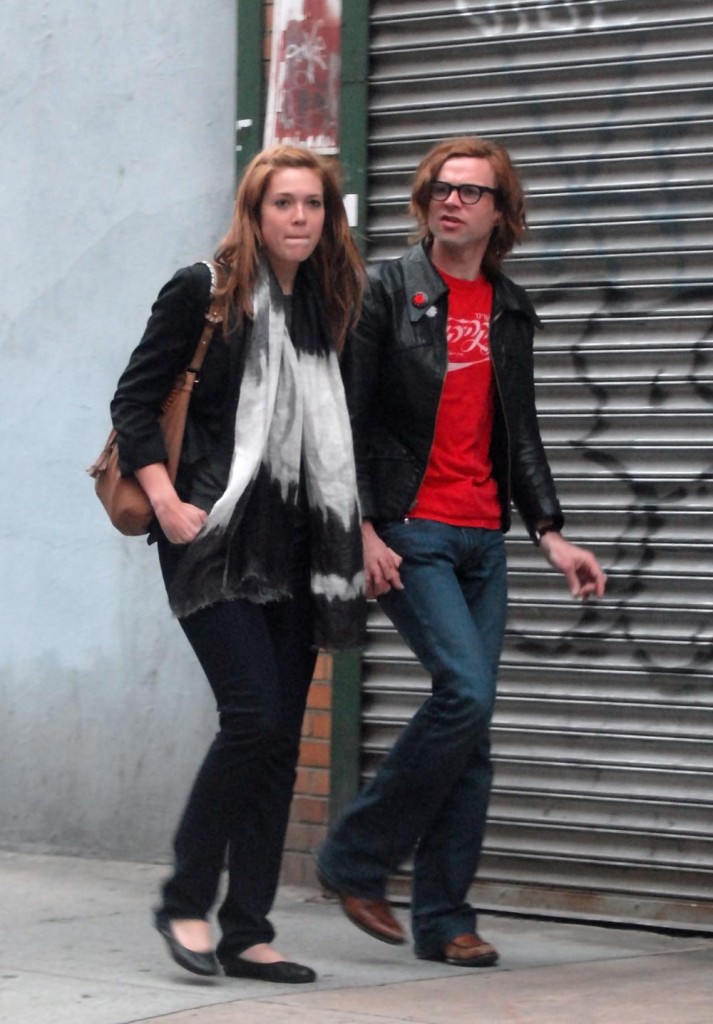 Mandy Moore is officially engaged to singer Ryan Adams, 34, – not to be confused with singer Bryan Adams, 49, who he is frequently announced as on the radio.
Mandy Moore will tie the knot with her musician beau Ryan Adams, her publicist confirms to People.

Details on the engagement weren't immediately available. Moore, 24, and Adams, 34, had dated off-and-on since March 2008.
In March 2008 Mandy had just finished supporting her ex-boyfriend DJ AM following his plane crash, and it was generally assumed that the two were an item at the time. She and Ryan have also been on-again off-again in their relationship.
Ryan is ten years older than Mandy, and has a history of drug abuse. He's been clean for around 3 years. I hope that these two can be successful together – I wouldn't want to see Mandy in a similar situation to Nicole Kidman, celebrating her honeymoon period alone while her husband is in rehab.
Mandy is releasing an album in May, titled Amanda Leigh, through her new label, recently established by her manager.
Ryan has just quit his band the Cardinals, in part due to his hearing loss related to Ménière's disease, which is characterized by dizziness, tinnitus and progressive hearing loss. Ryan is publishing his first book this year, titled Infinity Blues, and plans to write at least two more books.
Congratulations to the couple – Mandy is going to make such a gorgeous bride.
Mandy Moore and Ryan Adams are shown out together on 5/12/08 and 6/5/08. Credit: Bauergriffin