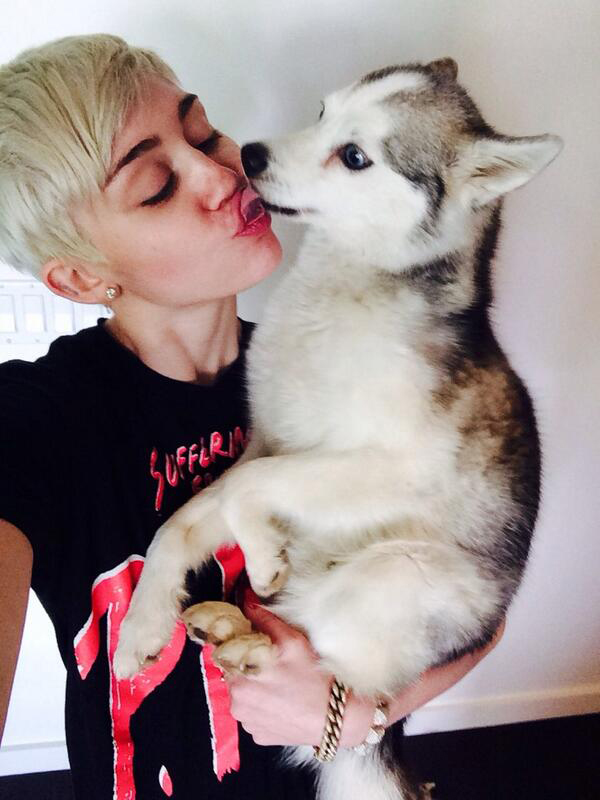 Miley Cyrus is still experiencing major dog drama. Her favorite pup, an Alaskan Huskie mix named Floyd, died earlier this month. Miley was beside herself with misery and poured her sadness onto Twitter. A few days later, Tish Cyrus gifted Miley with a new puppy. Most of you agreed that it was way "too soon" for Miley to get another dog. I believe it wasn't Miley's fault that her mom waited only two days before buying a bandaid puppy for her daughter. Miley agrees. She has given the new pup, Moonie, to another owner. Miley announced via Twitter:
Moonie, thank you for giving me so much love, comfort, & peace. It's just to soon for me right now️ #missingmoonie pic.twitter.com/bMX9fO3tFk

— Miley Ray Cyrus (@MileyCyrus) April 13, 2014
Us Weekly says Miley tweeted about giving Moonie to one of Tish's friends (who has another small dog), but I can't find any evidence of that tweet. It sounds like Miley doesn't want to take the risk of one of her larger dogs attacking Moonie (which was what happened to Miley's dog Lila in 2012). No one knows for sure what happened to Floyd. Internet rumors say he was attacked by a coyote, but that's mere gossip.
Can we really blame Miley for not keeping little Moonie? She was gifted the dog far too soon after losing Floyd. I don't see this as a Mercy Kardashian situation, but I could be wrong.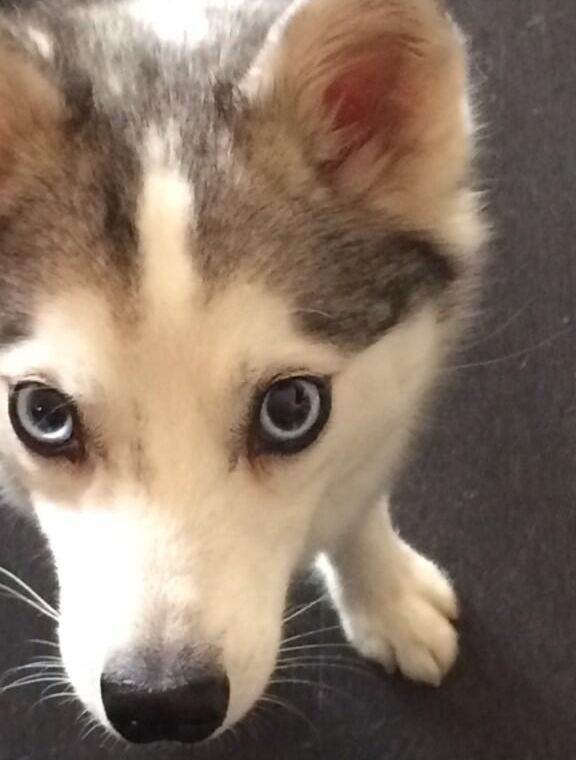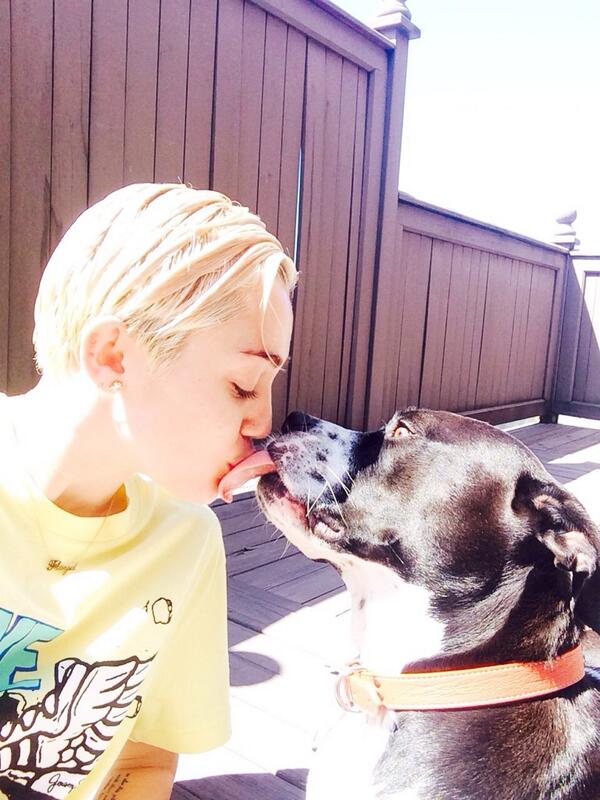 Photos courtesy of Miley Cyrus on Twitter & WENN