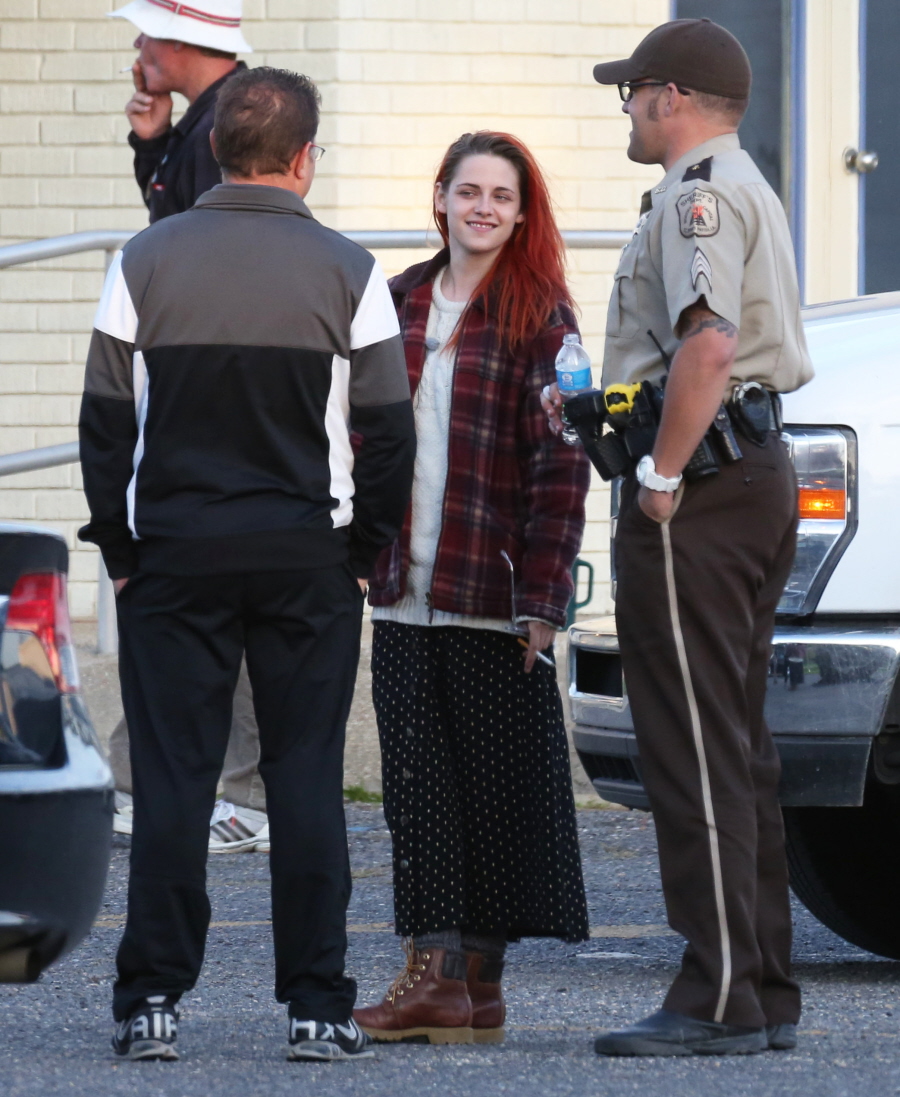 I'm going to date myself so much in this post, but that's the way it goes. I came of age in the era of grunge. I think I was 13 or 14 when I first heard Pearl Jam and Nirvana. And at that time, I was friends with all of the flannel-wearing, Patchouli-smelling, Manic-Panic-hair-dyeing grunge kids. And right now, Kristen Stewart looks exactly like all of my friends at that time.
These are pics of Kristen on the NOLA set of American Ultra, the action/comedy she's doing with Jesse Eisenberg. Is this film set in 1993? Because this entire outfit/vibe looks like 1993 to me. We actually had a preview of Kristen's hair change a few weeks ago – back then, it looked like she dyed her hair a light orange, but I guess the orange was just a base for the Manic Panic look. God, this makes me nostalgic. I want to get high for the first time and listen to The Cure. The only difference is that in 1993/94, we were all wearing Doc Martens, not Timberlands.
A bunch of late editions have joined the cast of this film too – in addition to Jesse Eisenberg, Kristen will be joined with Topher Grace, Sharon Stone, Tony Hale, Bill Pullman and John Leguizamo. The basic plot: "Eisenberg is a small-town stoner who doesn't realize he's a highly trained killer. Stewart plays his girlfriend." She looks the part. But I still want to know if this is set in the early '90s.
PS… Sources say Kristen is sad that Sparkles went to Coachella without her. But I think she's probably just happy to be working – she's been doing back-to-back projects for months after not working for like two years.
PPS… Yes, she's still smoking. I think she quit on-and-off when she was with Sparkles, but she's been a steady smoker for more than a year, I believe.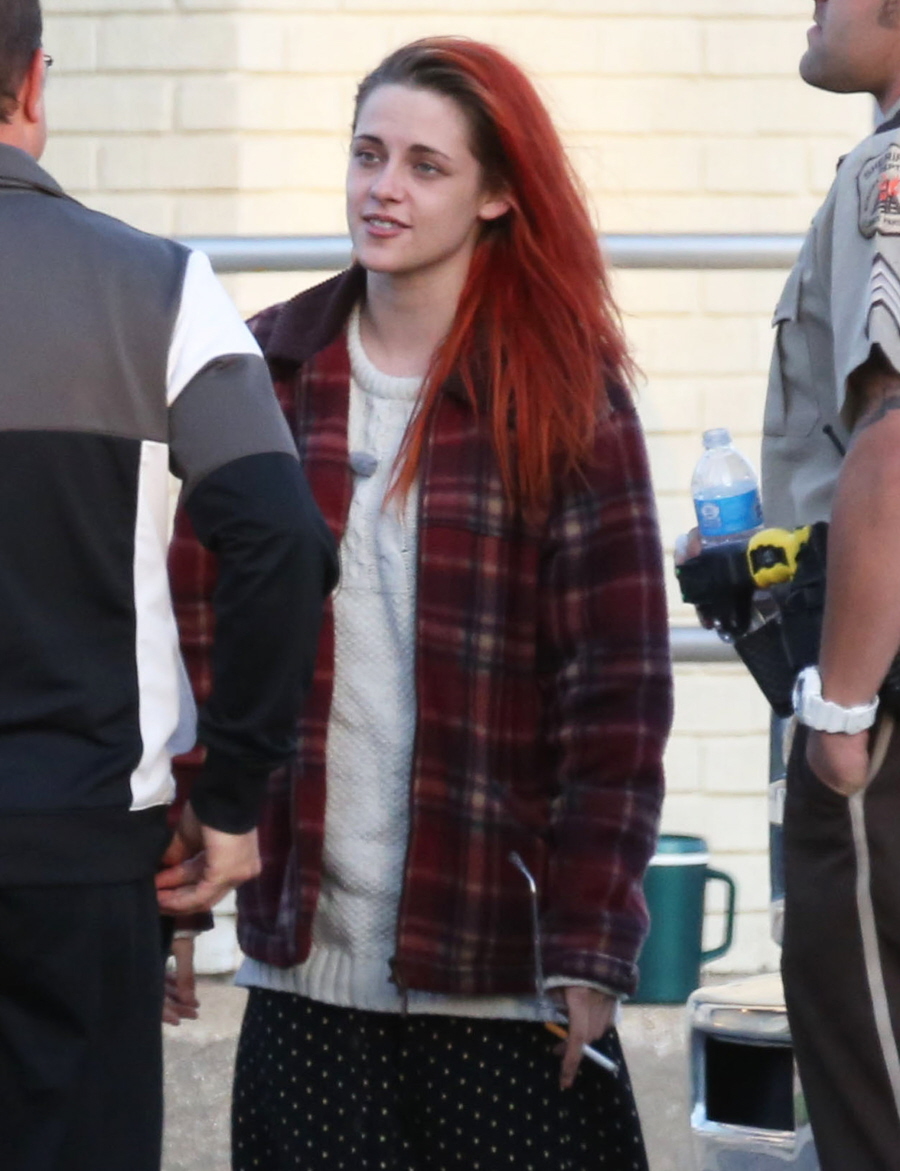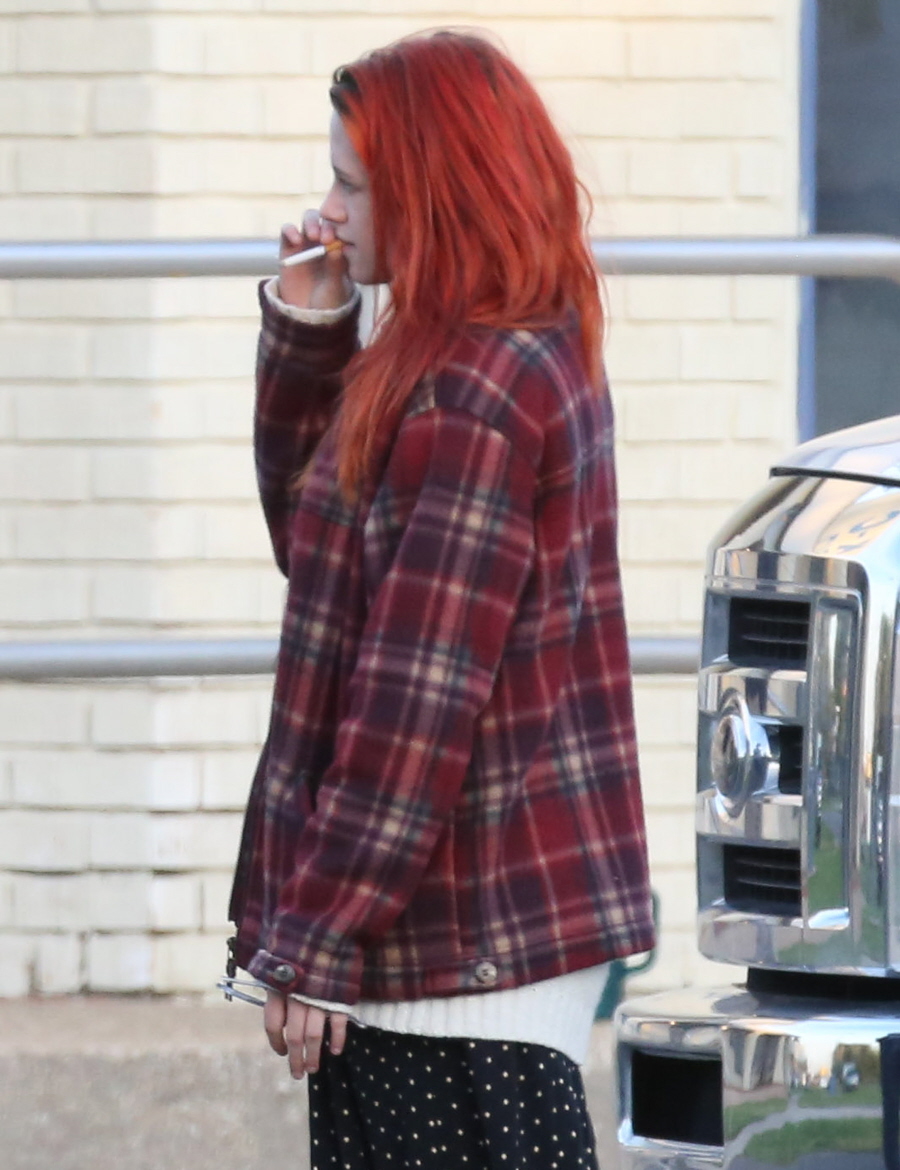 Photos courtesy of Fame/Flynet.