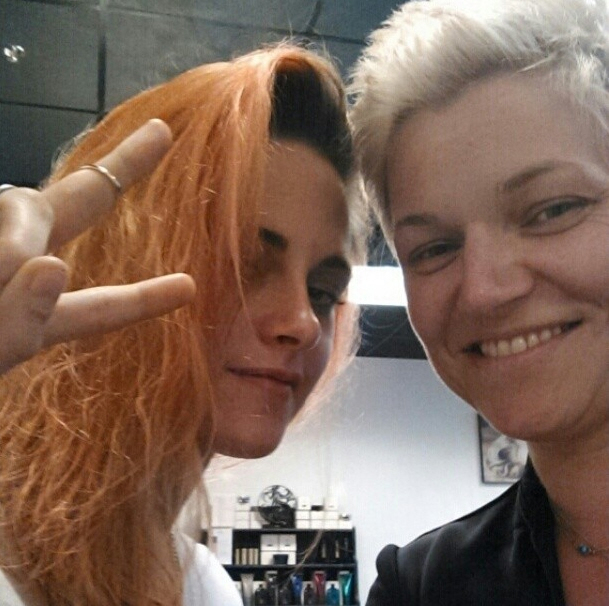 You know the thing that always killed me a little about Kristen Stewart's insistence having such "low-maintenance" grooming habits? It's that if she really took care of her beautifully, naturally thick, wavy hair, she would be the poster girl for great hair (and great skin). So many women would love to have a chance to maintain Kristen's natural hair – I would love a go at it. I have really thick hair too, but it's too fine to do anything. I always wished I had some natural curl. Grass is always greener, etc.
Anyway, Kristen has taken another step towards ruining her natural beauty. Maison de Cheveux's Instagram account posted the header photo with this message: "Kristen Stewart gettin her hair ready for a new role! #americamultra#awesomecolor#houseofhair". I think that's supposed to be "American Ultra," which is Kristen's next scheduled film. This is the description of the film: "A stoner and his girlfriend's sleepy, small-town existence is disrupted when his past comes back to haunt him in the form of a government operation set to wipe him out." Jesse Eisenberg is the stoner and Kristen is the girlfriend. That should be… interesting. Will Kristen even have to "act"?
Anyway, the hair is for the movie, which does make it better, I guess. This salon is in New Orleans, so I guess the film will be made in NOLA? The salon owner told Us Weekly: "The director of the movie told us what color to dye Kristen's hair… Kristen was very sweet and cool."
Incidentally, last week there were a lot of old-school Twihard stories about Kristen possibly reuniting with Sparkles. Are we still ringing this bell? Do you even want me to discuss it? I kind of think they're over for good. I think he's making the choice to focus on his career right now and Kristen is doing the same.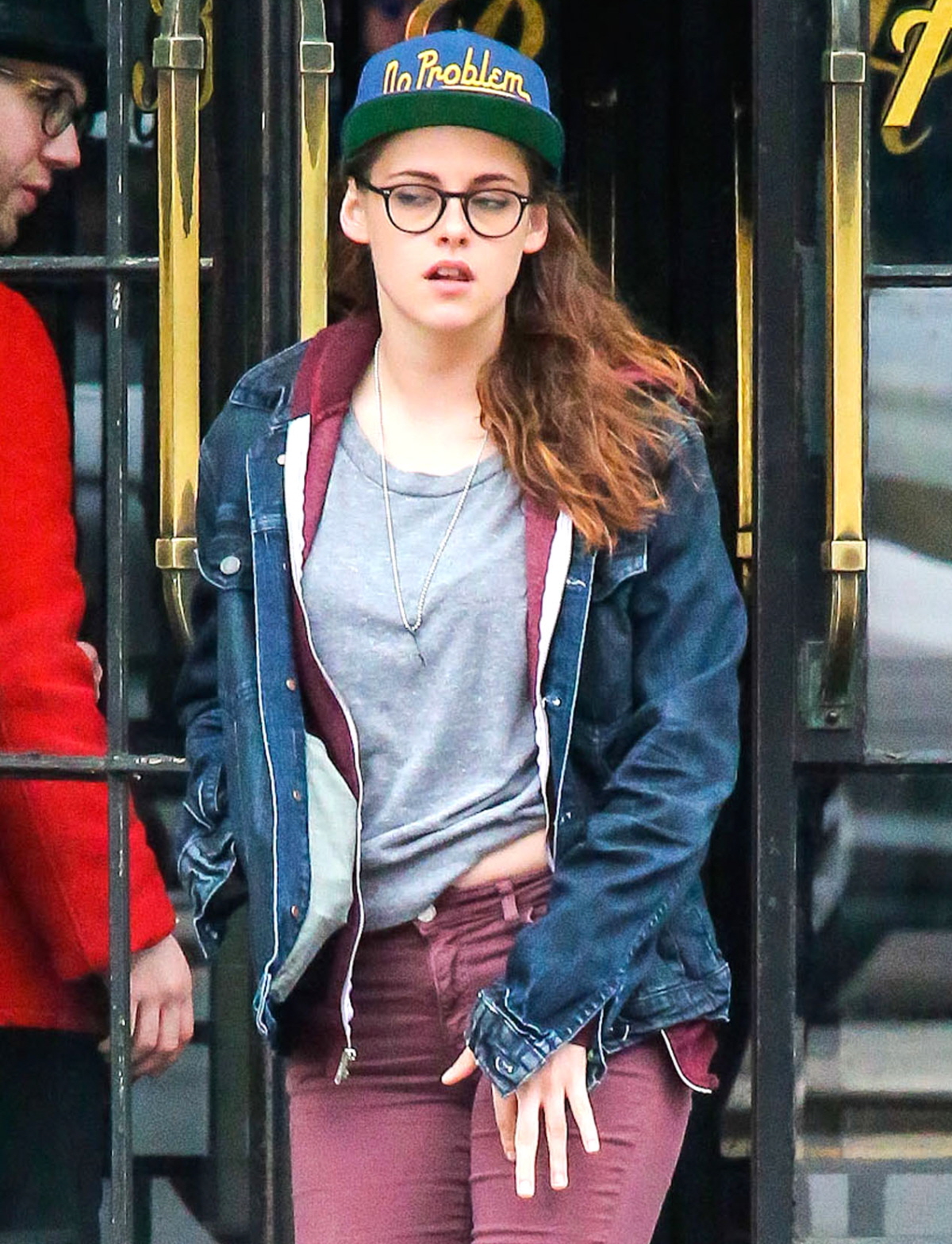 Photos courtesy of Fame/Flynet, Instagram.