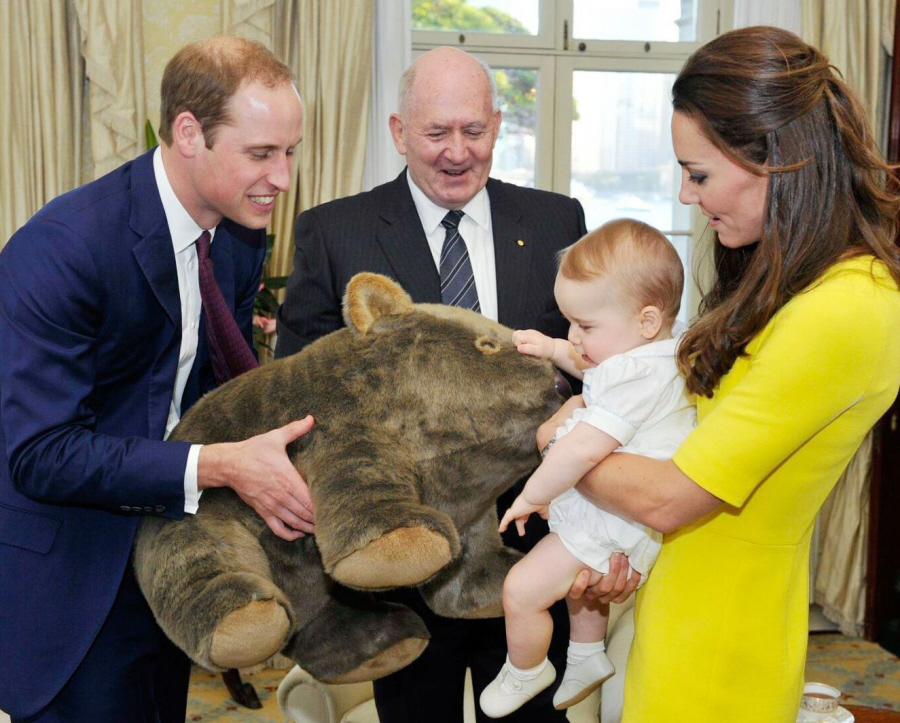 Here are some additional photos from Prince William and Duchess Kate's Magical, Grueling Tour. They arrived in Australia today, and you can go here to talk about the fashion (she's wearing Roksanda Ilincic). Kate didn't change for all of the day activities, so now there are a million photos of her in this yellow dress. Which is fine. I love that she finally wore something with a straight skirt. Now I wish someone would "lose" her eyeliner. Lord.
Anyway, as you can imagine, the Aussies are losing their minds with the arrival of Kate, Will and George. And now the Mail reports that in Australia – traditionally a hotbed of anti-monarchist and pro-republican sentiment – the royals have never been more popular. Republican sentiments (as in, people who want Australia to become a republic) haven't been this low in decades. So Will, Kate and George are getting the credit for that as well.
As William, Kate, and George land in Sydney today, they will arrive to a country ready to open them with open arms. Support for a republic in Australia has dropped to its lowest level in three decades, with more than half of Australians in favour of keeping the royal family as heads of state. According to a Fairfax-Nielsen poll, 51 percent of Australians believed the switch to a republic was unnecessary and only 42 percent were in favour of a republic.

This is down from 58 percent in favour of a republic in 1999, when a referendum on the issue was held, and represents the lowest ebb in pro-republican sentiment in the country in 35 years.

The Duke and Duchess of Cambridge, and their son Prince George, are thought to be responsible for the resurgence of support for the monarchy. Prince George was dubbed 'Prince George the Republican Slayer' on Australian breakfast television on Wednesday. The survey found support for the royals was at its highest among Australians aged 18-24, 60 percent of whom thought Australia should keep its royal head of state, and only 28 percent supporting a transition to a republican system of government.

However, a majority of Australian voters support Australia becoming a monarchy eventually. According to the poll, only 35 percent believed Australia should 'never' become a republic. Most Australians believe the nation should become a republic either 'as soon as possible'(28 percent) or 'after Queen Elizabeth's reign ends' (31 percent).

However David Morris, national director of the Australian Republican Movement, remains hopeful that one day the Australian head of state will be an Australian.

'We shouldn't jump to conclusions based on one poll that's held in the middle of a media frenzy about a huge celebrity royal visit,' he said. 'The British royals will always be welcome in Australia… We look forward to when an Australian head of state visits Britain and receives the same welcome that the British royal family always receives; when an Australian head of state is received as an equal and not as a colonial subject.'
I recently heard a young British comedian speaking about whether the monarchy should be abolished, and his argument was A) who would they put on their money and stamps? and B) the monarchy helps define the UK and the commonwealth nations to the world. It was a pretty weak argument, quite honestly. And it makes even less sense for the commonwealth nations. Surely Australia could find something else to put on their stamps, right? I'm not trying to stir up trouble in Australia or anything, but the Aussies know that the royals will still visit even if they become a republic, right?
But sure, George is a cutie. Kate called him "podgy" too. And I'm pretty sure George is going to end up a strawberry blonde.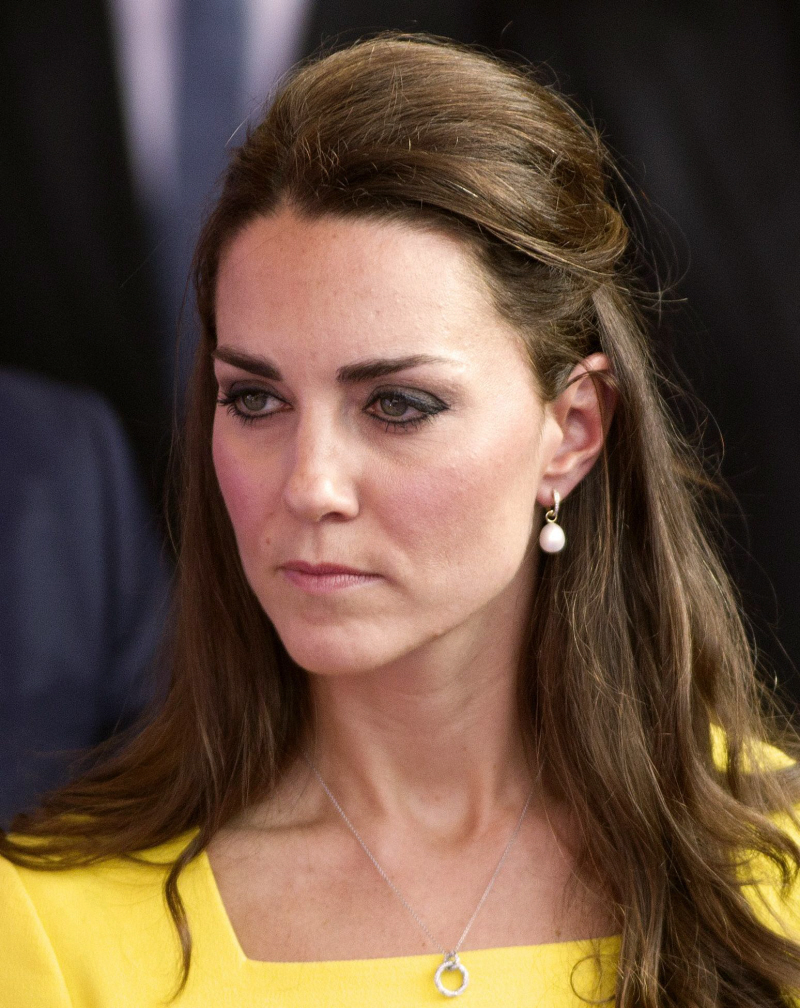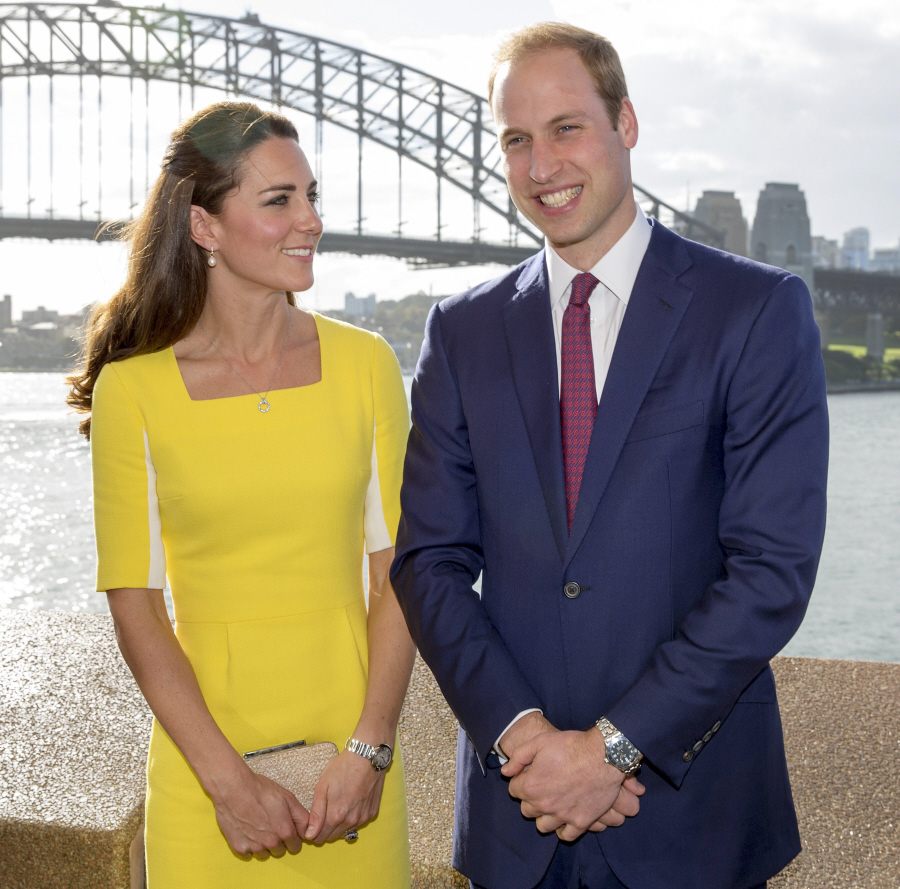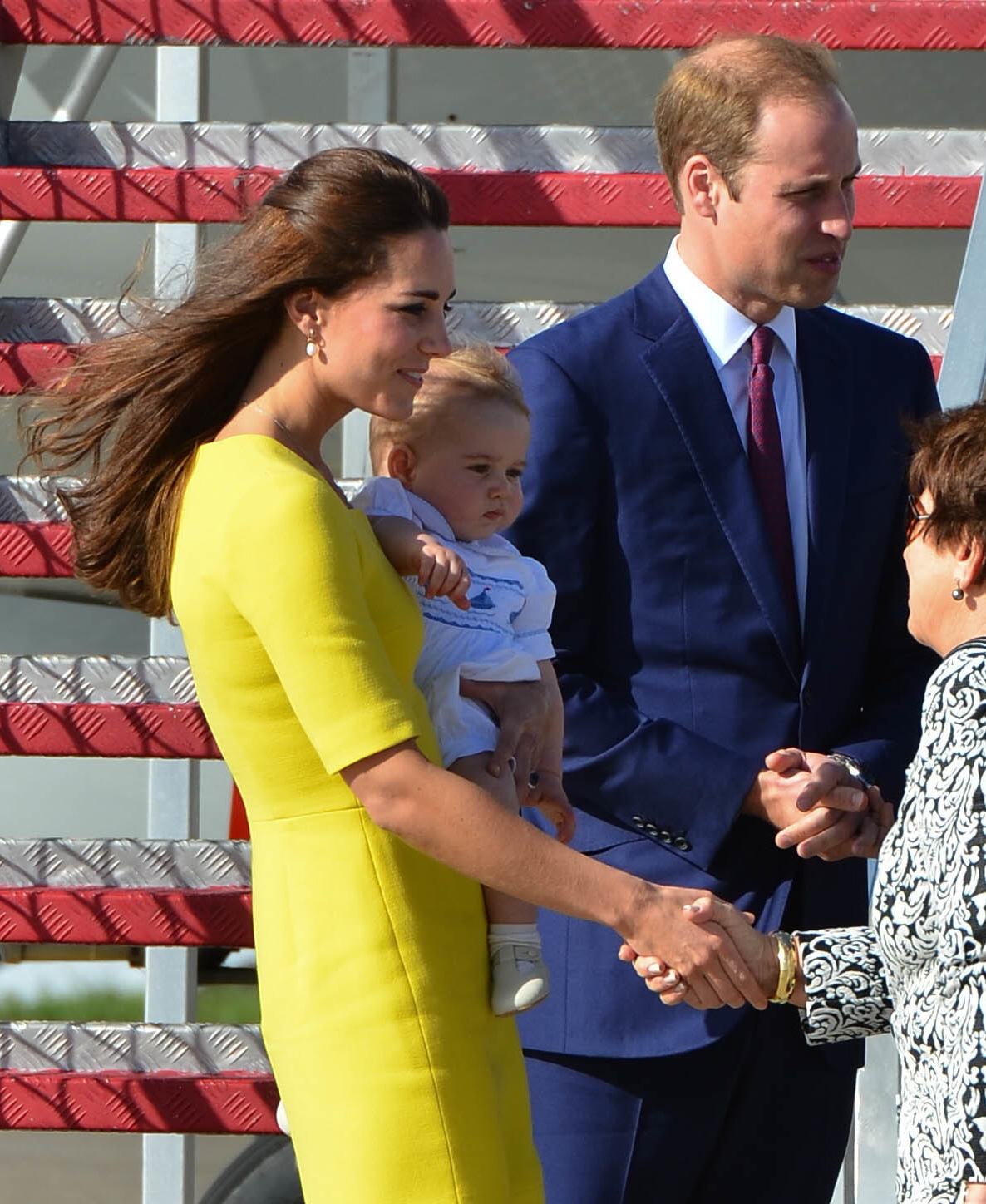 Photos courtesy of WENN.