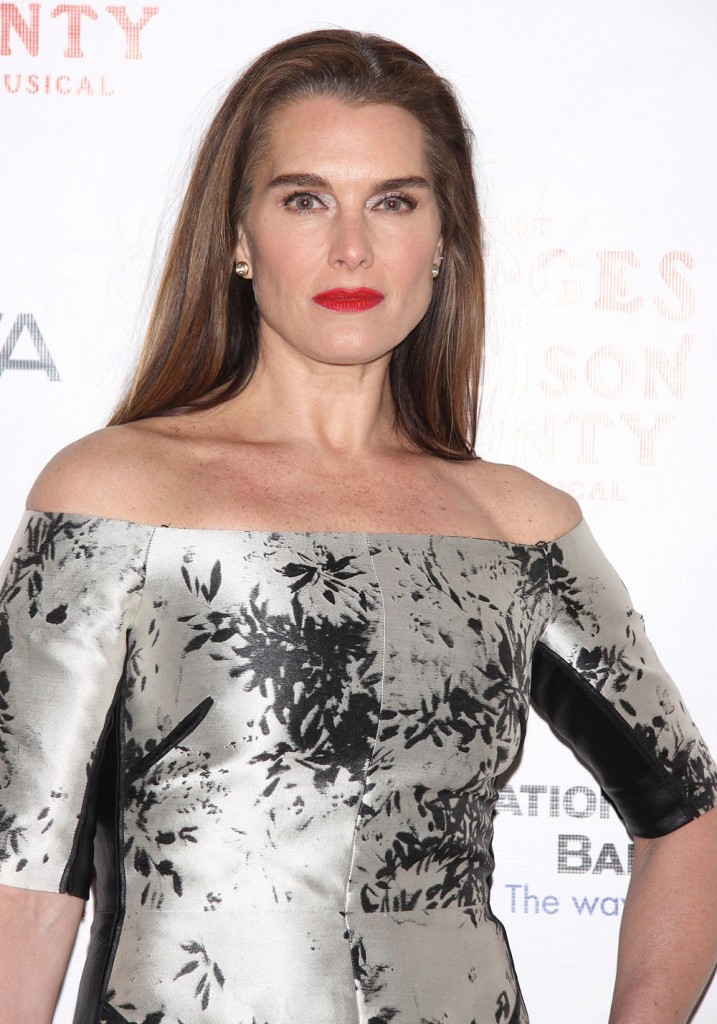 This is a bizarre story that's not a direct quote, but definitely sounds like something Brooke would say. Brooke Shields is very upfront about her issues, but she's not oversharing every week like other celebrities. Brooke has shared her thoughts on aging in Hollywood, she's admitted that she suffered from postpartum depression and sought help for it (you don't know the history of psychiatry) and she's talked about staying fit by exercising and eating less. When Brooke shares something about her life, you get the sense that she's just being honest, not that she's trying to get headlines or preach to the masses. So that's why I believe this story that Brooke gained a little weight after a knee injury, and why I also believe that she doesn't really care about it:
Once America's preeminent sex symbol, Brooke Shields has put on 10 pounds in the past four months, and is "adamant that she couldn't care less" about it, a source told RadarOnline.com exclusively.

With ongoing issues related to her knees having "put a stop to all workout routines," the former face of Jordache and Calvin Klein is "pretty open about" her swaying momentum in the battle of the bulge, the source said.

"She's almost 50 now and her focus is on being a mom and staying healthy, not being this super skinny supermodel/actress," the source said. "She's a very smart, independent and practical woman."

Shields was last seen publicly at New York's Fashion Week in January, where she sat in the front row for Dennis Basso's show.
Radar titled that story "Brooke Shields Packing On Pounds, But 'Couldn't Care Less'". Ten pounds is not "packing on pounds." The photo in the eggplant dress below is from April 9 and she looks gorgeous. As many commenters on Radar are pointing out, Brooke is about 5'11″ tall, ten pounds on her is probably not noticeable at all. I'm tallish and I feel like it has to be over 20 pounds to be considered "packing." I have a similar attitude to Brooke. If I gain a little I don't really stress over it. It's not like I don't care, I just kind of figure I'll either do something about it or not, and that's my decision.
As an aside, this reminds me that Brooke was once rumored to be up for the spot on The View vacated by Elisabeth Hasselbeck and currently occupied by Jenny McCarthy. Brooke would have been an infinitely better choice than McCarthy.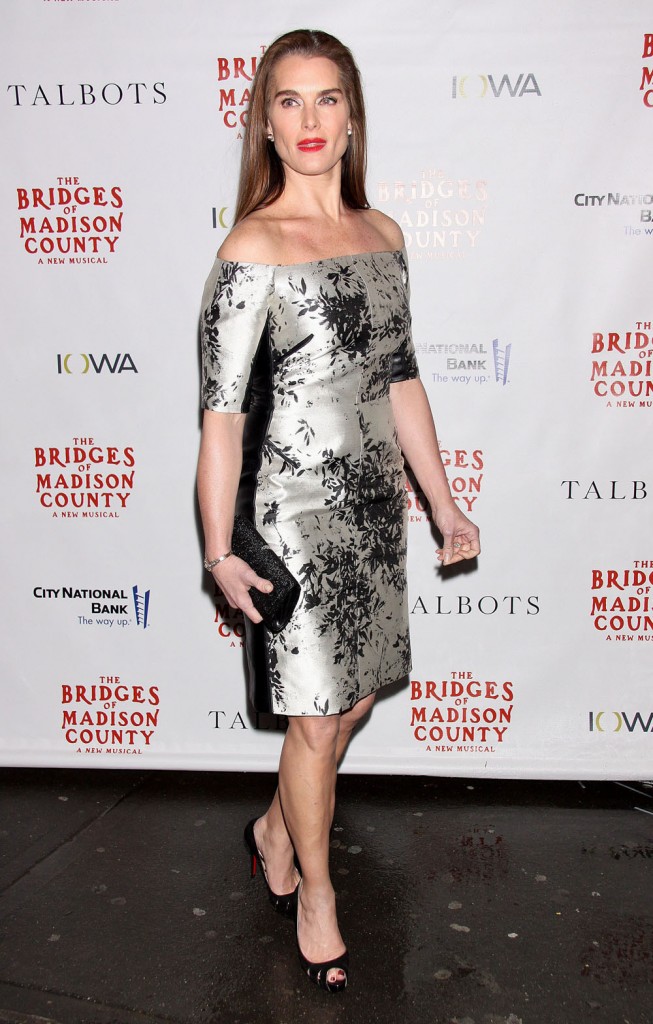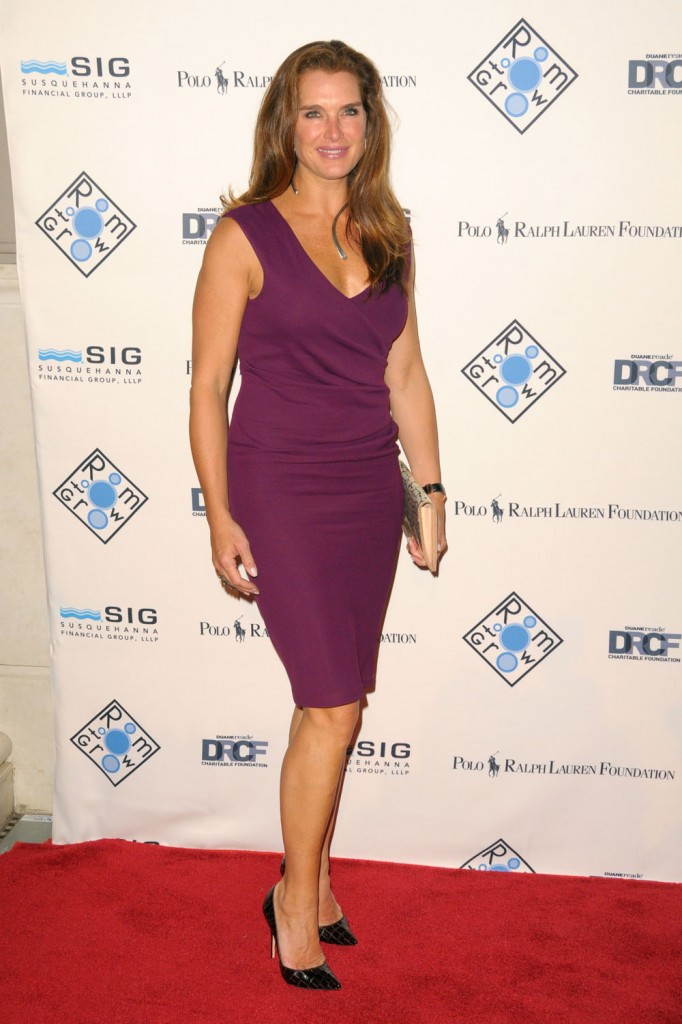 photos are from February (silver dress) and April (red dress). Credit: Getty and WENN.com