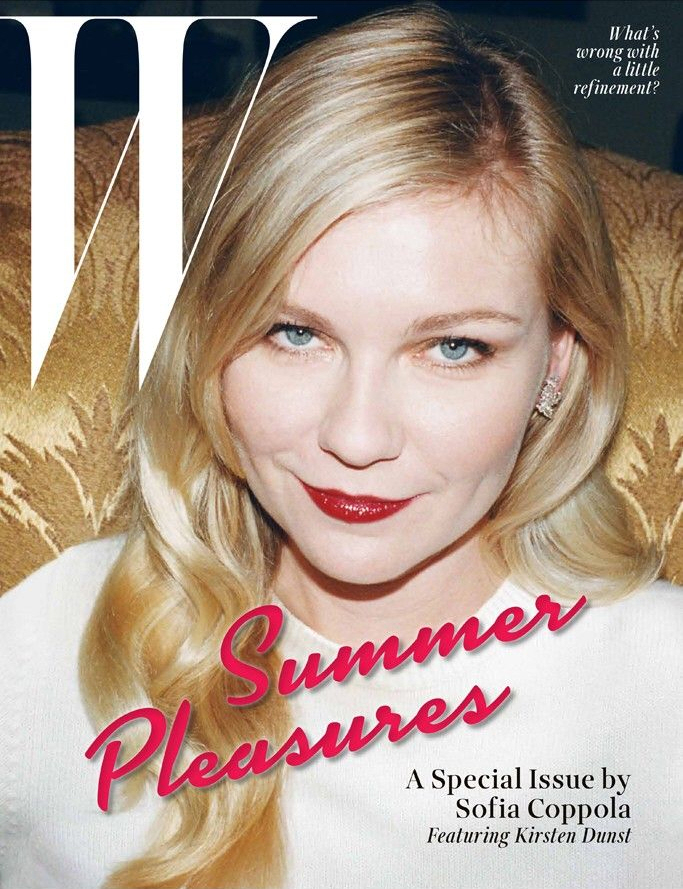 Kirsten Dunst is still promoting The Two Faces of January, and I really, really wish Viggo Mortensen was the one doing interviews on behalf of the film, mostly because Kiki is either full of nonsense about traditional gender roles or she's giving the interview equivalent of watching paint dry. The worst part is that Kiki appears on this special "Summer Issue" edition of W Magazine at the behest of her friend, mentor and first major art-house director, Sofia Coppola. Coppola loves Kiki. Kiki acts like she's barely tolerating Sofia's questions. I did have a few moments of "O RLY?" with Kiki, especially when she talks about how she takes her time to find the right roles, like she's Sandra Bullock or something. You can read the full W Magazine piece here and here are some highlights:
Kiki on maintaining mystique: "I limit the number of films I do and take my time choosing projects."

Working with a director she didn't like: "I have, and it takes all the fun out of what you do. You just get through it instead of having a meaningful experience."

Whether a director has ever "pounced" on her: "No [laughs]. I don't give off that vibe. I think that you court that stuff, and to me it's crossing a boundary that would hinder the trust in your working relationship."

Kiki's best advice: "I'm good at trusting my instincts, and I think it's important to listen to that. My mom would always tell me, 'Trust your gut.'"

Her favorite movie stars from another era: "River Phoenix and Paul Newman."

Her favorite age: "My favorite age is now. I love my friendships, and I know I have fun things to look forward to. Hardest age was 27; I had to figure out how to navigate differently through life."

Making bio-pics, playing real people: "I would love to play Jean Harlow! It's hard to make those kinds of films, but I'm open to suggestions; it just has to be the right one."

What she would do besides acting: "I love interior design—maybe I'd do that, but if I did an interior, I'd want to live in it. I would stick to a creative job."

The red carpet, working with a stylist: "I have to say it's the last thing I want to think about. If you have someone who understands how to just make you look like yourself, then you've found someone great. I remember a time when it was more fun and not every little thing was critiqued."

Nudity on film: "I don't mind it if it feels appropriate for the film, but it's never not nerve-racking."
To me, the stuff about being "pounced on" by directors could be taken a few ways, and Sofia wasn't very explicit in her questioning. But it does seem like Kiki is saying that if a director employs the casting couch for actresses, it's the woman's fault because she was asking for it. Which falls into line with her thoughts on traditional gender roles and all of that. So, yeah, she probably meant it that way.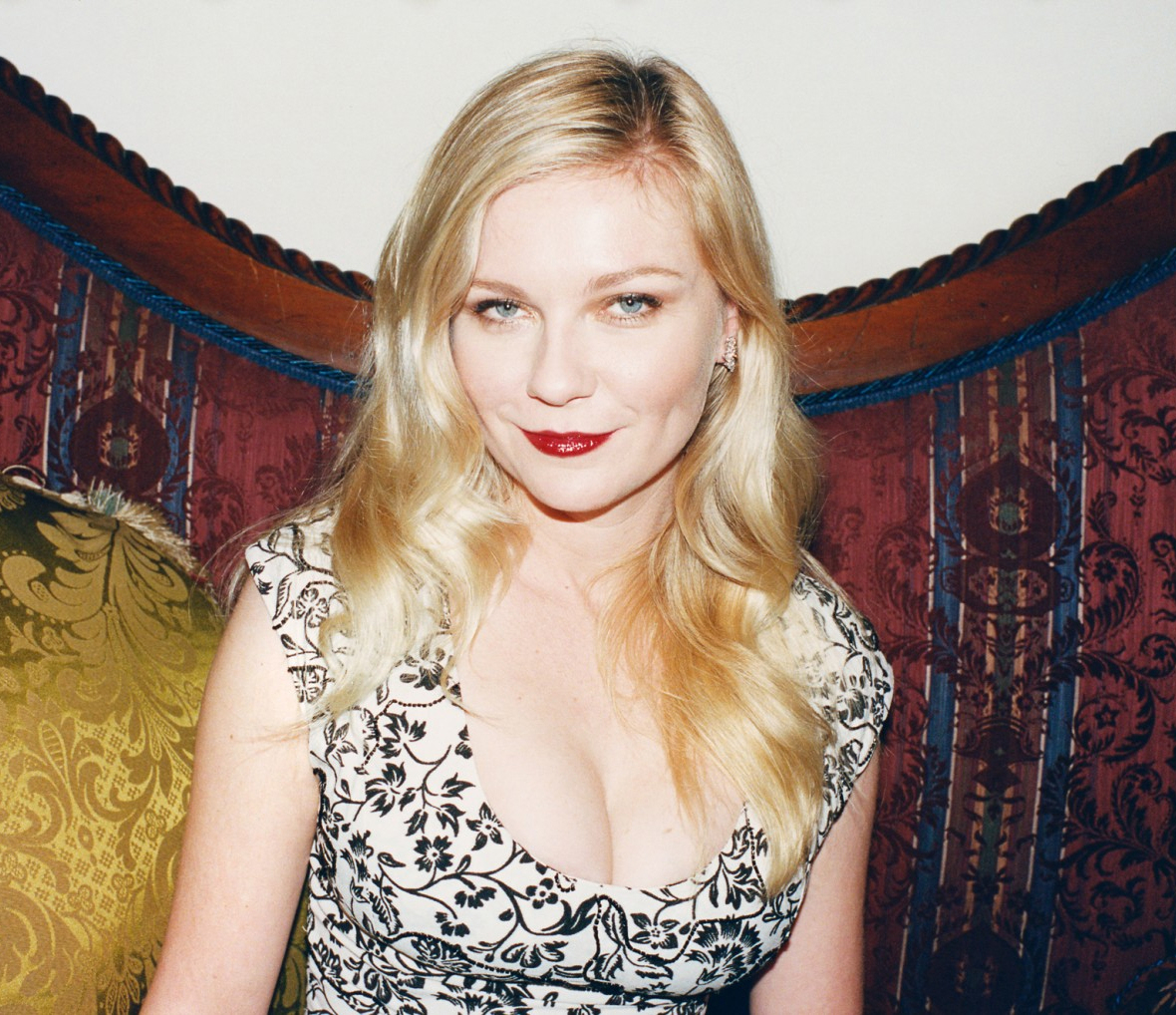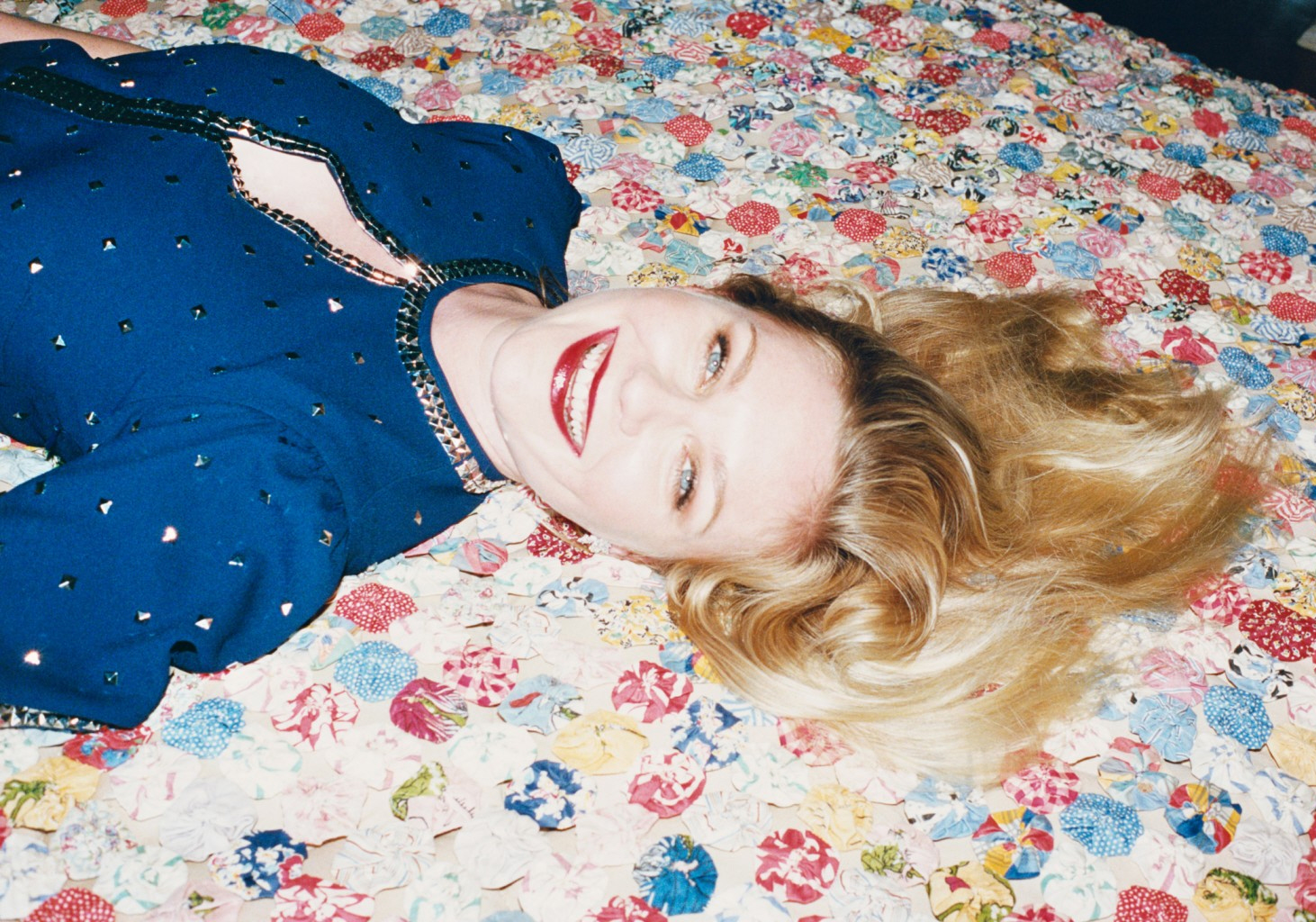 Photos courtesy of Juergen Teller/W Magazine.