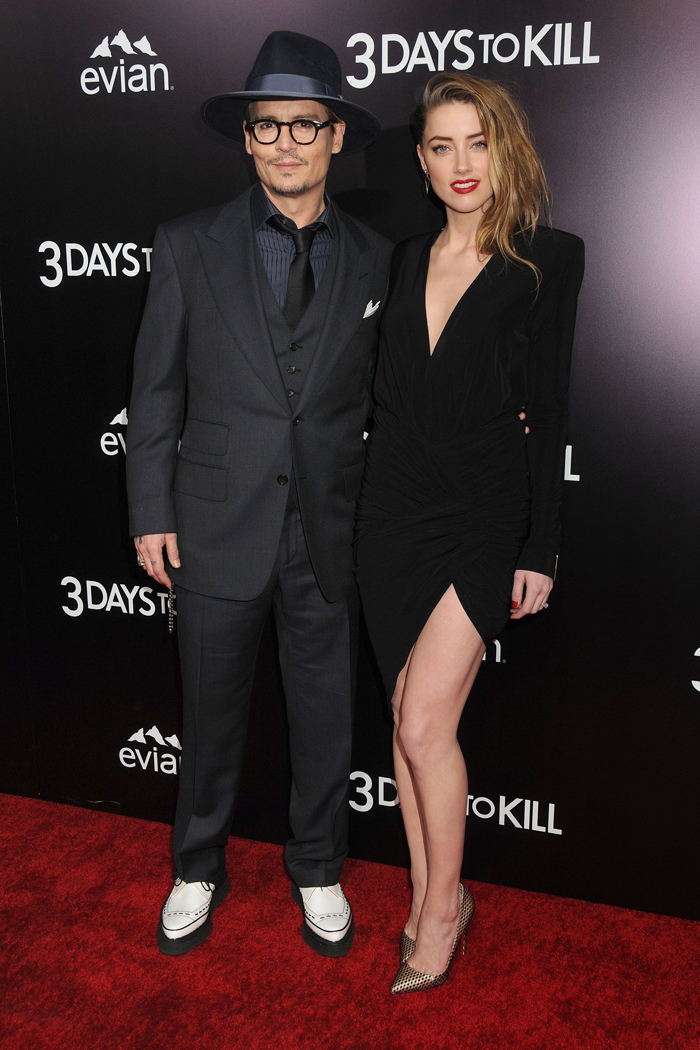 The moment of truth has arrived for Johnny Depp's Transcendence. The reviews are dismal (the film has earned a 17% certified rotten rating so far), but I'm interested to see if Johnny still has box-office power. You know, beyond the Pirates movies.
Johnny's personal life is still buzzing right along. I think he and Amber Heard will get married soon. The man wants babies. Page Six had a Monday update about a girls' night outing for Amber. It may have been a bachelorette party between Amber and four friends. The group ate lobster, watched Queen of the Night and took in "the best view in the house of a sexy Chinese pole act." The theater show is playing in NYC right now, and the NYT advises viewers to "pack the Purell" before attending. Sounds classy, right?
This week's issue of the Enquirer says Johnny attended his own bachelor party last weekend in Hollywood. The shindig was held at Jerry Bruckheimer's mansion, and Leonardo DiCaprio had a hand in the festivities. Uh-oh:
Celebrating 50-year-old Johnny Depp's engagement and upcoming wedding to much-younger hottie Amber Heard, 27, Leonardo DiCaprio, Channing Tatum, Stephen Dorff and other showbiz pals threw him a semi-wild bachelor party at mega-producer Jerry Bruckheimer's mansion — complete with rivers of champagne and several sexy strippers — but it was the outrageous party gift Depp got that had everyone in hysterics!

Revealed My Stag Spy: "Leo and guys gifted Johnny with a huge basket brimming with sexual enhancement products — bottles of Viagra, flavored oils, sex toys, sexy costumes — and told him, 'You're gonna need this stuff to keep up with your 27-year-old hottie!' Everyone — except for dour Depp — laughed their butts off as he pulled out his gift bottles of Viagra! Johnny kinda grimaced, then growled, "I've got a lot more years before I'll be needing this stuff!'"
[From Enquirer, print edition, April 28, 2014]
They gave him … Viagra. As a gift? Poor Johnny. That's just mean. I'll bet it was Leo's idea, but he shouldn't talk! Leo is creeping up on 40. He doesn't have too many more years before he'll be knocking on the door for chemical "assistance" himself. Yeah, it was Leo's fault. Channing and Stephen organized the drinks and snacks. Leo ordered the strippers and Viagra.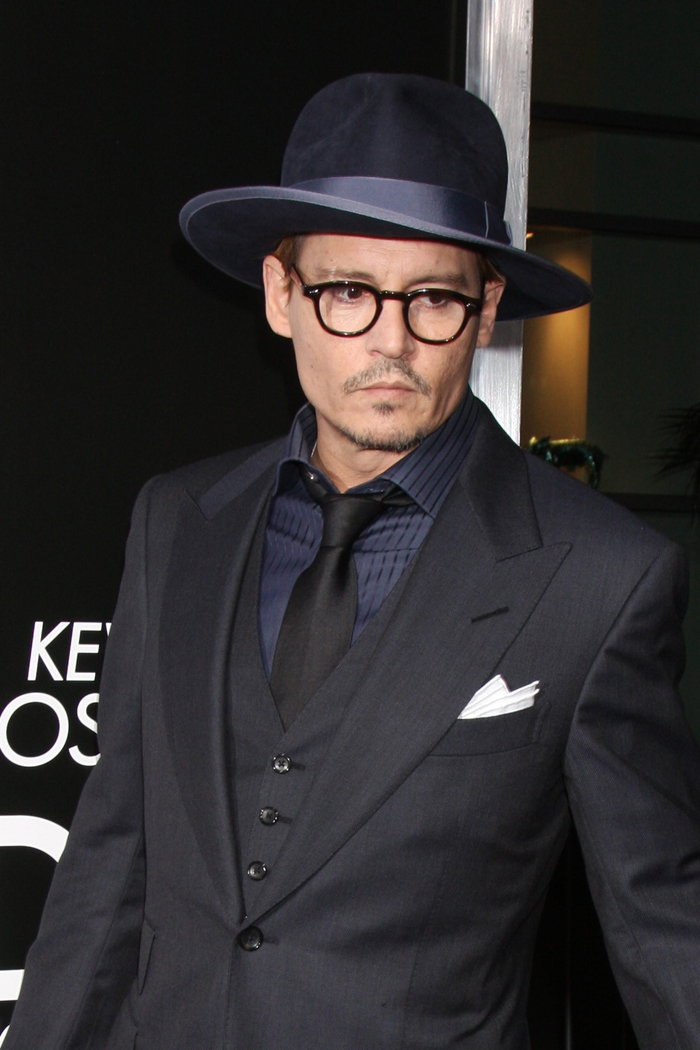 Photos courtesy of Fame/Flynet & WENN